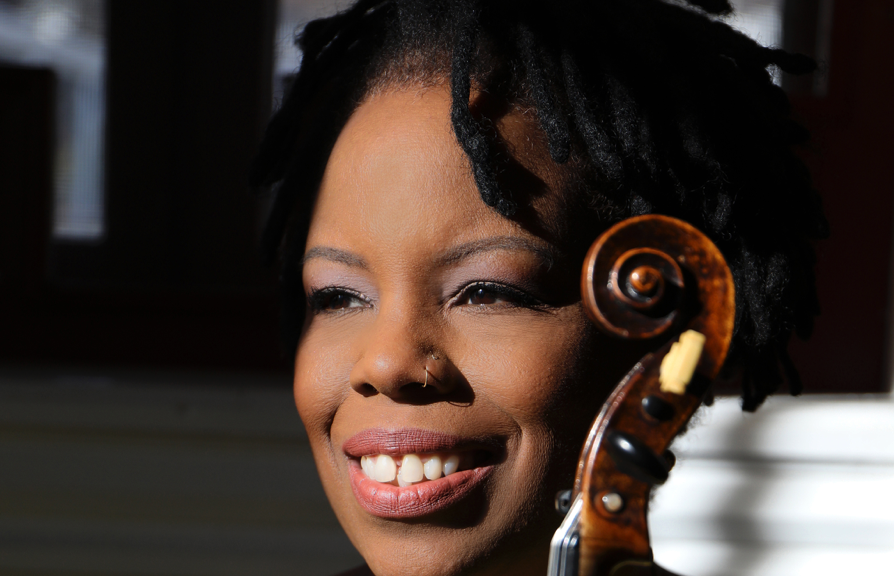 Regina Carter Bringing Ella Fitzgerald Alive at City Opera House
Jazz violinist and vocalist to resurrect many of Lady Ella's lesser-known songs
Renowned violinist Regina Carter has found inspiration in what might appear to be an unusual place: a vocalist.

Though in the case of a jazz musician, it's hard to get much better inspiration than from Ella Fitzgerald.
Carter's latest album,Ella: Accentuate the Positive, features songs jazz legend Fitzgerald sang during her life. Carter will play material from the album as well as other tunes on her "Simply Ella" tour, which comes to the City Opera House Feb. 23. Northern Express called up Carter, a native Michigander, to talk about what brought her to music and this place in her career.

DETROIT DAYS
Music was always around the Carter home, from the Beatles to Motown, classical to show tunes. Young Regina would pull albums at random from her parents' record collection to listen to.
"I'd just pick up up a record. South Pacific, Nat King Cole, Ella Fitzgerald," said Carter. For Carter, the fascination with "the first lady of song" started early and never went away. Something about Fitzgerald's voice made her feel like there was a personal connection, Carter says in her online bio. "When she sang, I felt really warm and safe, almost a maternal connection."

But why violin? Carter grew up in Detroit, where she showed a precocious musical ability. At two, she heard her older brother playing piano, then went to the piano and played it herself. By four she was enrolled in a Suzuki strings class.

So violin, but that begs the question: Why jazz? While there are some well-known jazz violinists — Jean-Luc Ponty and Stephane Grapelli come readily to mind — the genre is much better known for its horn players and pianists. But Carter's musical fate was sealed when her close friend, vocalist Carla Cook, introduced her to jazz. She began listening to Ponty, Grapelli and Noel Pointer, the three violinists she credits as her main inspirations.

Carter has continued to expand her prowess and her musical palette. She has performed or recorded with everyone from Mary J. Blige to Billy Joel to Dolly Parton, as well as jazz stalwarts like Ray Brown, Kenny Barron, and Fred Hersch. She's recorded 10 albums as a leader or co-leader and received a MacArthur genius grant in 2006.

B-SIDES
When it came to Ella, Carter decided to eschew many of the songs most readily associated with Fitzgerald, other than the title track. For one thing, she'd recorded some of them previously, such as "Oh, Lady Be Good" and "A-Tisket, A-Tasket." She also admits she wanted to stand out from the crowd, on the occasion of the 100thyear of Fitzgerald's birth (who was born in 1917). "I knew several people would do tribute records for her. I didn't want to do the same songs as all the others. Why not record songs (other than the hits)? I call it my B-side record," Carter said with a laugh.

That's an apt description, as among the tunes on Ellais "Crying in the Chapel." A hit for the 50s R&B group the Orioles, it was also recorded by the likes of Elvis Presley and Bob Marley. Fitzgerald recorded it as the flipside of "When the Hands of the Clock Pray at Midnight."

"One I couldn't find a record of was the Hoagy Carmichael song 'Judy,' though it put her on the map. Choosing tunes most people didn't know gave me more liberty," Carter said.

Carter said Fitzgerald's technique never got in the way of the song. "I can always hear the tune, even though she could do so much stylistically."

Growing up in Detroit, Carter attended Cass Tech, known for its contributions to the music industry. She also was mentored by some of the Motor City's prominent jazz performers. "No matter what, education is important. Detroit had such a thriving jazz scene — Lyman Woodard, Marcus Belgrave, and on and on."
JAZZ WOMEN WANTED
Carter is cognizant that just as her chosen instrument is not the norm in jazz circles, there are also far fewer women than men in the jazz ranks. While there have always been female jazz singers like Fitzgerald, or those like Cécile McLorin Salvantor Jazzmeia Horn today, Carter believes it is important to support instrumentalists as well, mentioning people like saxophonists Roxy Coss and Camille Thurman (the latter of whom also sings). "It's inspiring to see young girls. It's a male-dominated industry. You might be the only girl in a band. But there are a lot of young women forming support groups," she said.

Whether playing music associated with Ella Fitzgerald or original tunes, Carter said the key is connecting with the audience. "It's important to communicate to the audience. I want to make that connection — it's not playing at people, it's playing for them." In concert on the Simply Ella tour, Carter engages the audience not only with her playing but by showing and playing samples of Fitzgerald's music. "So they can see what it sounded like," she said.

Joining Carter will be Marvin Sewell on guitar, Xavier Davis on piano, Chris Lightcap on bass, and Alvester Garnett on drums. For tickets, call (231) 941–8082or go to www.cityoperahouse.org.
Trending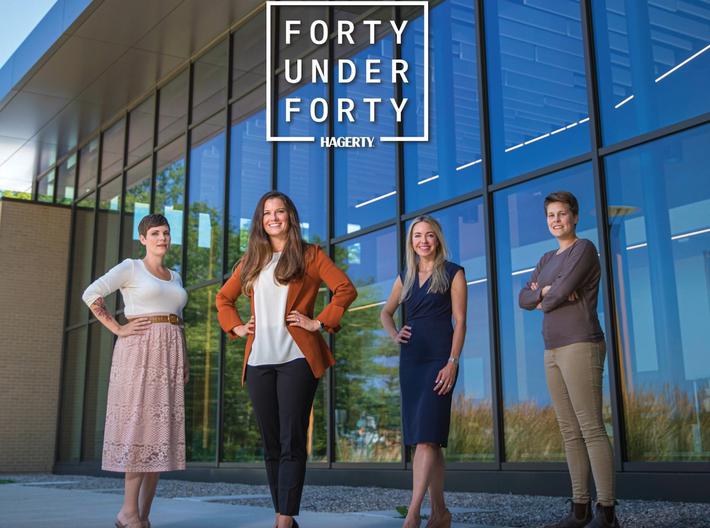 Nominations Now Open for the Hagerty/TCBN 40Under40
For 17 years, the Traverse City Business News, sister publication to Northern Express, has been celebrating the young move...
Read More >>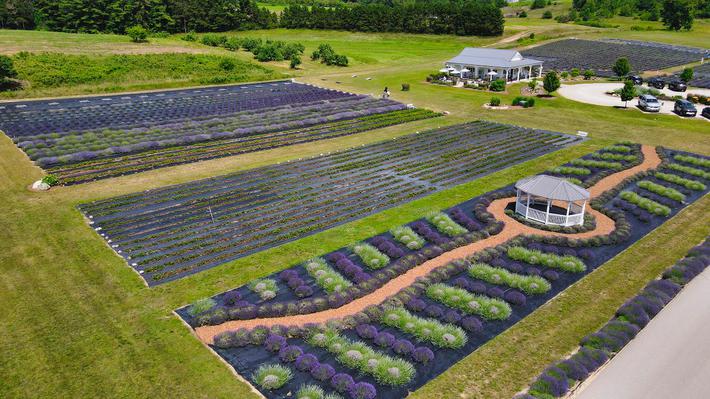 A Secret Garden
Sshh! This one is for your eyes only. The Secret Garden at Brys Estate has opened for the season, and it's time to c...
Read More >>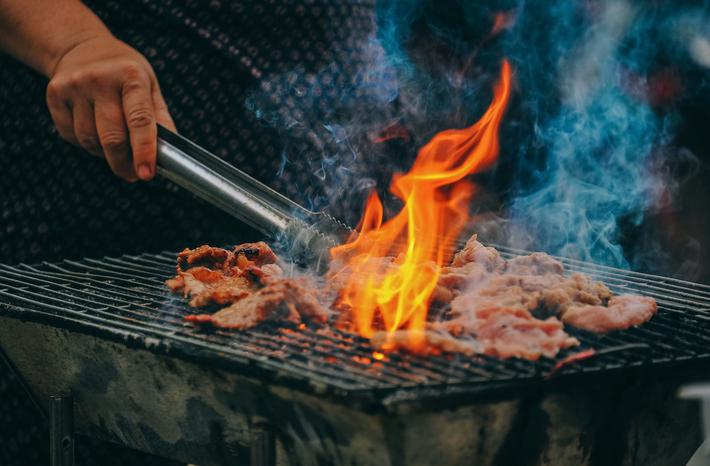 What's Cooking at Shady Lane
Celebrate your dad at Shady Lane Cellars' Father's Day Cookout. Offering a brat and Gruner Veltliner pairing f...
Read More >>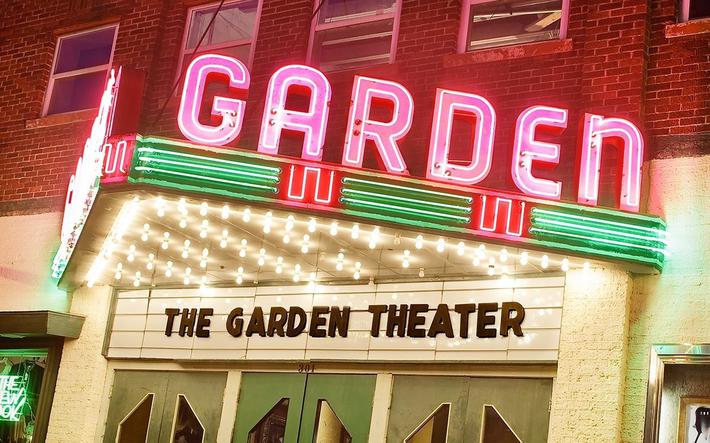 48 Hours in Frankfort
Roll the cameras—the Frankfort48 Film Contest is full of action this weekend! The contest is the trial grounds for t...
Read More >>