Replicas of Columbus's ships to dock in Traverse City
1492 Sails into Grand Traverse Bay
Columbus would be proud. It's been more than 500 years in coming, but two of his ships are making their way to Traverse City. The Niña and Pinta will dock at Clinch Park's northwest wall on Aug. 17 and will be there through Aug. 22. The ships will open for tours from 9am to 6pm daily, starting Aug. 18.
The Traverse City visit is part of the South American-made ships' ongoing tours of the western hemisphere. The ships sailed up the East Coast before entering the St. Lawrence Seaway and hitting the Great Lakes, with stops in New York and Ohio. From Traverse City, they travel to Muskegon and South Haven, before heading down the Mississippi River.
Woody Wright, a longtime member of the Maritime Heritage Association, said the MHA has established a reputation and a link with organizations across the world that have resulted in ships like these seeking out Traverse City as a stop on their tours. Wright said last summer the MHA was contacted about hosting El Galleon, an authentic wooden replica of a Spanish galleon, when that ship was found to have an open weekend on its itinerary. "We said yes. Because of that success, we were contacted by the [owners of the] Niña and Pinta," Wright said.
One difference: The MHA had several months to plan for the Niña and Pinta. They had less than a week to prepare for El Galleon. "She was going to Bay City, Chicago, Green Bay, and had an open weekend. They said, could you entertain this weekend? We had four or five days notice," said Wright.
No such problem this time around. MHA has been preparing for the ships' arrival since early this spring. Wright said the large number of those interested in maritime history in this area is always appealing to organizations such as Tall Ships America and the Columbus Foundation, the British Virgin Islands-based owner of the Niña and Pinta. "Traverse City has an intelligent and willing population interested in tall ships and history," said Wright.
While the Niña and Pinta will be visiting, the Santa Maria will be absent. That's because the original Santa Maria was a Nao, a kind of multi-masted cargo ship that served as a predecessor to the galleon and was larger than the smaller, faster and more easily maneuverable caravels Niña and Pinta. A replica of the Santa Maria built to size would require 14 feet of water depth, twice that of the Niña or Pinta; it would not be able to travel to and visit many of the places where the other two are welcomed.
Both the Niña and Pinta were built in Brazil, where the Columbus Foundation found shipbuilders using the same tools and means of construction as 1400s-era Spanish shipbuilders would have used in the 1400s. While no exact blueprints of the original ships remain in existence, discoveries of 15th and 16th century Spanish shipwrecks in the Caribbean helped clarify many details during construction of the replicas.
Wright said the Niña is as exact a replica as can be made. The Pinta is 15 feet longer and eight feet wider than the original, so it is able to accommodate more people. And while the visible parts of the ship are made to replicate the originals, it does make use of modern technology. "The goal is to be safe," said Wright. "Back then navigation was by charts and stars and lucky guesses. Now they have engines and electronics."
Wright said incorporation of today's technology is common on replica ships. "Our Madeline [a Traverse City-based tall ship] would not have had equipment or instrumentation to speak of. She has diesel engines and electronic equipment for safety. When El Galleon was here, under the waterline was a very modern hull and modern technology.
Tickets for the tour are $10 for adults, $6 for those under 16. The ticket allows patrons to explore and tour both ships.
Trending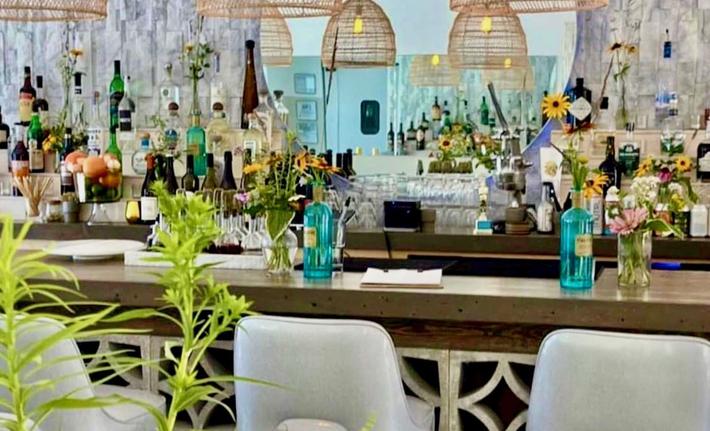 Your Fall Restaurant Guide: Six Spots to Stop for a Bite in Northern Michigan
The weather may be cooling down, but the culinary scene in northern Michigan is heating up. This summer, we explored six n...
Read More >>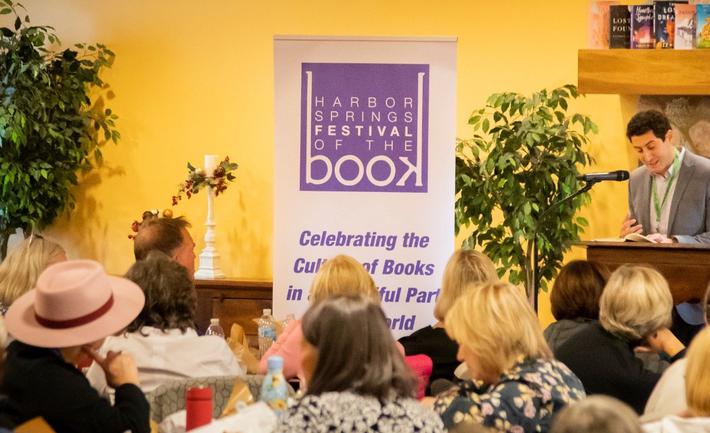 A Weekend of Books
It's a bookish weekend in Petoskey, Bay Harbor, and Harbor Springs! (Be still, our literary hearts!) First up is the...
Read More >>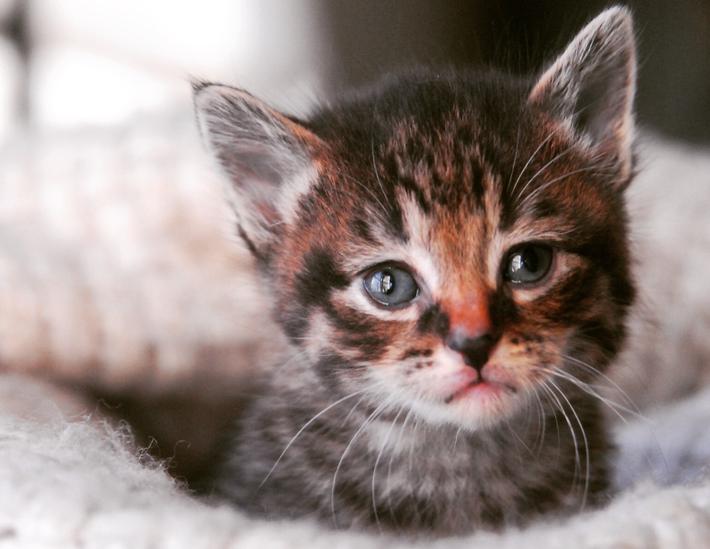 Make Your Pet Famous!
Every fall, Northern Express puts together our Pets Issue, which features stories about our beloved furry friends. As part...
Read More >>

Transformation on the Trail
It's no secret that the Boardman Lake Loop Trail in Traverse City is a popular spot for a stroll. And after a summer...
Read More >>