Ride the rails with Santa Claus at Castle Farms

Santa Claus has been visiting Castle Fams every Christmas season since 2009. But over the past several years, ol' Saint Nick has been taking something of a backseat to his train collection, which has been drawing a big crowd of adult model train aficionados right alongside the kids.
In the summer months, Charlevoix's Castle Farms, originally built as a castle-themed model farm inspired by the stone buildings of Normandy, France, welcomes guests for myriad different occasions. In addition to special events, people visit to enjoy the grounds, which include a small lake and reflection pond, fountains, walking paths, and a hedge maze.
Castle Farms also features the largest working outdoor model trains in Michigan as part of its extensive gardens: the Garden Railroad, which features both model 1890s-era steam locomotives and 1950s diesel locomotives; and the Fantasy Railway, which highlights unique architecture and more whimsical features. Together they include more than 70 trains and 2,500 feet of model railroad track, with two observation towers offering visitors a look at the entire layout from above.
Many of those trains are brought inside and set into a winter wonderland scenario just in time for Santa's arrival.
"The holiday event has grown to become a two-day train extravaganza, filling three of our indoor rooms with activities and train displays," said Alissa Post, Castle Farms' marketing director.
The biggest draw is the large HO-scale Polar Express train display (inspired by the train from the film of the same name) in the King's Gallery, with tiny houses, holiday decorations, faux snow and department stores filling out the little Christmas village.
"The West Garden Room will be filled with elevated G-scale trains and G-scale train tables, as well as Thomas riding trains for the kids," Post said.
Twenty model train engines in all, a mix of modern and steam trains, will be in operation, with each train engine pulling around eight cars for a constantly moving, busy display full of intriguing miniature details.
Guests who would like an even bigger treat can sign up for a VIP session with Santa ($20 per person; space is limited), in which Santa spends an hour with his special guests so you can ask him all about his trains. The visit includes a storytelling session, holiday crafting, hot cocoa, a professional photo taken with Santa and a special holiday gift.
If all of this train-viewing makes you want to hop on a train yourself, you can get close with Castle Farms' own tram ride, also available during Santa's weekend.
"Our outdoor tram rides loop around the castle for a unique experience," said Brittany Maggrett, Castle Farms' venue coordinator. "They offer such great views of the castle's architecture and the garden grounds."
All together, the Santa's Train Wonderland event spans generations, from kids fascinated by the trains and Santa, to families and adults who enjoy both exploring Castle Farms' architecture and reliving their childhood hobbies.
And you'll want to keep an eye out for Santa himself, who often stops by the displays to "check on his trains."
"I like that the best," Maggrett said, "it's really fun to watch how people react when Santa pops up. The whole event was originally called 'Santa at the Castle,' but adults love the trains so much we changed it up a bit, so now we have activities for everyone.
"

Santa's Train Wonderland will take place at Castle Farms, Charlevoix, from 10 a.m. to 3 p.m. Dec. 3 and 4. Tickets are $5 per person.
For more information, visit castlefarms. com or call 231-237-0884.
Trending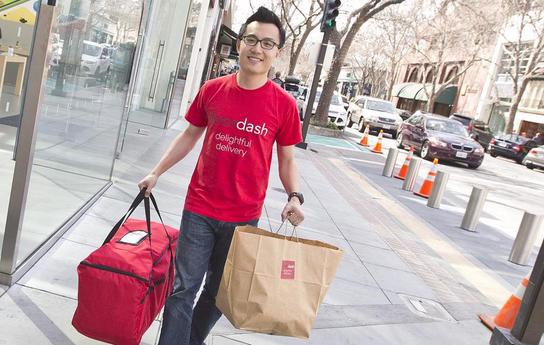 Could Delivery Save NoMi Eateries?
What was once the exclusive province of pizza and sandwich joints has become a means for some restaurants to thrive. But e...
Read More >>
What You Are Voting For?
After voting straight Republican for 36 years, from 1971 through 2007, I have been an Independent since 2008, studying and...
Read More >>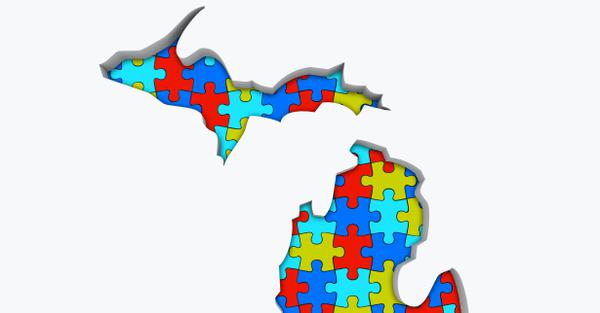 The Democracy Lottery
Mary Burget, a retired Northwest Michigan College math instructor, thought her math skills might be useful in redrawing Mi...
Read More >>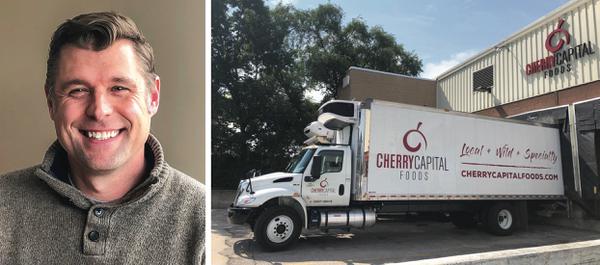 Forged In Fire
As the new managing director for Traverse City's Tamarack Holdings, Michael Lahti is helping to lead a company that ...
Read More >>
↑