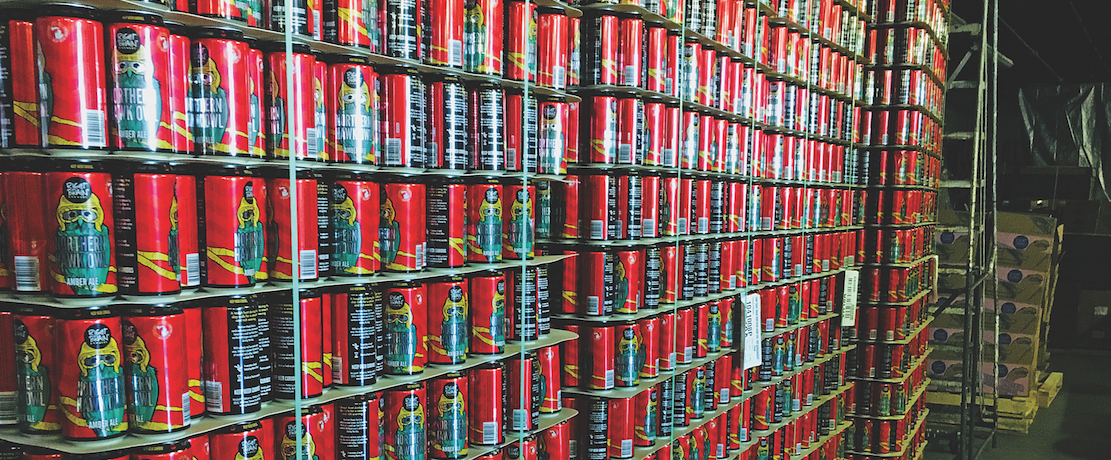 Right Brain Brewery: Underdog on Top
A decade ago, amid the bleakest economy in nearly a century, a hairstylist/real estate appraiser with minimal beer-making experience opened an eclectic little brewery on a ragged alley outside of Traverse City's downtown. Against all odds, Russell Springsteen's Right Brain Brewing survived, and then went on to show legions of beer lovers and brewers just how good going your own way can be.
On the one hand, when the business opened its doors in January 2008, the landscape wasn't exactly looking hospitable for entrepreneurs. As Springsteen recalls, the economy was in the process of tanking, barreling toward the worst financial crisis since the Great Depression.
On the other hand, Springsteen could hardly have timed things better in terms of beating a trend. When Right Brain put down roots on Garland Street — then a gritty assemblage of ramshackle shops and storage buildings and now the Warehouse District, home to hip shops, galleries, an upscale eatery and boutique hotel — it was just the third brewery in town. The other two, North Peak and Mackinaw brewing companies, were long-time local favorites. Today, Traverse City is a thriving beer town, home to some dozen microbreweries. Springsteen caught the craft beer wave and rode it to success.
As it turned out, the power of craft beer outweighed the doldrums of a broken economy. Right Brain Brewery officially marked its 10-year anniversary in January.
A lot of people never thought Springsteen would get to the one-year mark, let alone the one-decade mark. He knew beer, but he wasn't a brewer. Instead, Russell Springsteen was a professional hairstylist and real estate appraiser. He made money on the side by buying investment properties and flipping houses. And while he'd tried his hand in the brewing industry — he and his brother had experimented with homebrewing in the '90s, and he'd worked at Mackinaw Brewing Company after moving to Traverse City in 2000 — no one would give him job actually making beer.
Still, Springsteen was driven. He'd fallen in love with beer as a high school wrestler in Germany, becoming enraptured with the country's reverent beer culture. He'd also spent 15 years building a business plan for what would become Right Brain. When he took the plan to SCORE, a northern Michigan program built to mentor entrepreneurs, they were so impressed with his preparation and zeal that they urged him to go straight to the banks to seek financing.
Unsurprisingly, no bank was willing to take a risk on a brewery run by a guy who had more experience cutting and styling hair than he did crafting IPAs and stouts. Luckily, Springsteen did have a few people willing to take a chance on him. His sister and his brother-in-law put up an initial investment, while local architect Fred Campbell provided the seed money necessary to launch the business.
Right Brain Brewery was born. Today, the brewery is known for a vibrant, modern atmosphere — one where patrons are encouraged to play games, order meals and snacks from an on-premises food truck, or behold the zany art and decorations that bedeck the walls and ceilings. Back then, though, it was extremely no-frills.
"We had no smoking, no TVs, no food, and no brands," Springsteen said. "We just had all these craft beers. And people didn't get it, but they kind of just wanted to be a part of it. They all came and told me what I was doing wrong, and how I should be doing it. And I just did it my own way, and they got on board."
Springsteen did have one gimmick to get his brewery into the headlines: Salon Saloon, the hairstyling establishment that sat adjacent to Right Brain (and continues to operate next door to this day), and invited clients to enjoy a complimentary beer during their hair service. The combination was just weird enough to get the business noticed. As Springsteen recalls now, though, Salon Saloon wasn't really a gimmick but a vital part of his business plan.
"I knew the only way that I could open a brewery was to open up a salon and make money doing that, and be able to be around the brewery, too" he said. "Saloon Saloon and Right Brain Brewery being together immediately got us a lot of outside press, because it was such a strange idea. But it was totally out of necessity. I had to do that to be able to do what I really wanted to do."
The novelty of sipping a beer while getting a haircut, along with Right Brain's breath-of-fresh-air brews, was enough to draw customers to the brewery's Garland Street location. At the time, the brewery's digs were off the beaten path from the rest of Downtown Traverse City. Beyond Inside Out Gallery and Hands on Art, there was little else to be found nearby.
Against all odds, though, Right Brain grew, and the Warehouse District grew with it. Right Brain flourished so quickly and so significantly that it rapidly outgrew the increasingly thriving downtown sector.
"We reached our full capacity in three years," Springsteen staid. "I bought new tanks in the third year, we used them for the fourth, and by the fifth year we were totally maxed out. We were starting to implode back in on ourselves. People would tell me, 'We opened the doors and heard how loud it was, saw how packed it was, and left.' We were losing people. They weren't even walking all the way through the door. I had no way to grow."
Springsteen was left with a choice: Stay in the trendy Warehouse District and reap the benefits of the downtown crowds, or walk away to continue growing.
He chose to walk away. In 2012, Right Brain's lease on the Garland location ran out, and the brewery relocated to a massive new facility on Sixteenth Street. Once again, critics warned Springsteen that customers wouldn't make the trek to his brewery. Once again, the critics were wrong. In the first year on Sixteenth Street, Right Brain doubled its sales.
Of course, the Warehouse District thrived, too. Today, a slew of businesses are located just a stone's throw from where Right Brain used to be, including the swanky Hotel Indigo and the experimental Alliance Restaurant. Right Brain's old digs, meanwhile, have been taken over by another brewery: the Workshop Brewing Company.
Springsteen doesn't regret leaving downtown, nor does he begrudge other brewers their success in and around his old stomping grounds. In fact, several local brewers cut their teeth at Right Brain: the first brewer, John Niedermayer, who now runs his own place, Brewery Terra Firma, on a rural patch of land just south of Traverse City; Andy Largent, brewmaster at the Filling Station, near the north shore of Boardman Lake ; and Tina Schuett and Nate Crane, who run Rare Bird, just south of downtown Traverse City on Lake Street.
"They're doing their thing, and they're doing it well," Springsteen said of his former employees. "Which is good, because I need them to do well. We all do. Because all ships rise on one tide. Tourists are coming up, and they're coming to each of our places, and they're judging us, and they're comparing us. If they can say, when they leave, 'Oh, that was a great experience! I had so many great beers at so many locations,' that's good. What I always say is, 'If you're going to make Traverse City beer, make really good Traverse City beer.'"
Trending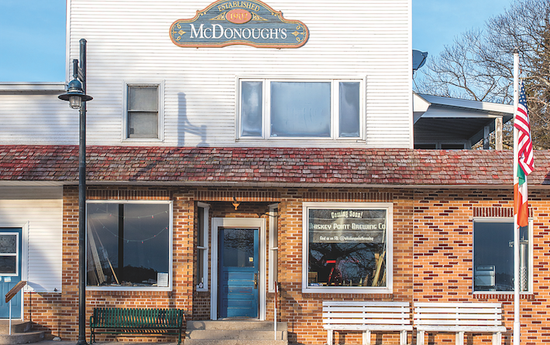 Welcome to Michigan's Most Remote Brewery
After years of planning and honing his beer-making skills, this spring, Patrick McGinnity plans to open Beaver Island&rsqu...
Read More >>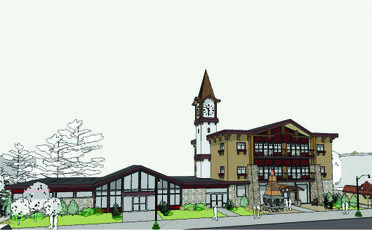 Gaylord: A boomtown Up North
Gaylord native Gary Scott had moved to Indiana, where he and some partners started a business to invest in distressed prop...
Read More >>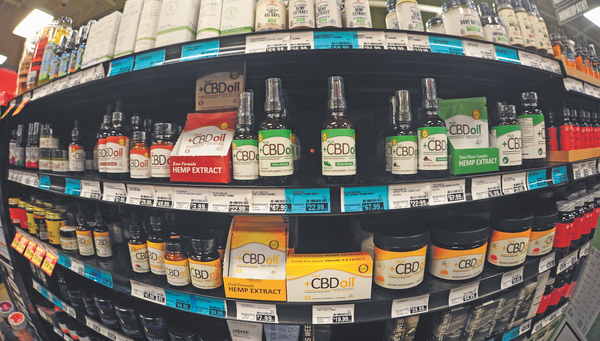 CBD Laws: Dazed and Confused
The sign outside of Family Video in Kalkaska lets drivers know the store has more than just movies. The sign reads: &...
Read More >>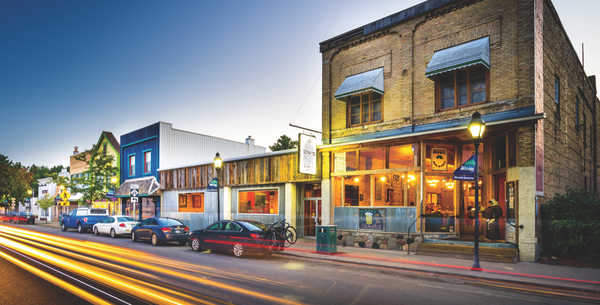 Small Up North Towns on the Rise
Spotlight on Bellaire (pictured)Seems Traverse City isn't the only place in the region making those "Best...
Read More >>
↑