Rockin' and Rollin' in Harbor Springs
The History of Club Ponytail
It started as a rollicking secret speakeasy venue called Club Manitou, founded by a guy named Abe. Its second life was as a teen gathering spot called Club Ponytail, where kids would pour in to hear big-name pop acts of the '60s. Today, it's nothing but memories of a very different kind of nightlife scene in northern Michigan.

"The whole thing started with a 1920s mobster outfit called The Purple Gang, bootleggers from Detroit who would sneak alcohol across the Detroit River from Canada into Michigan and elsewhere in the Midwest," explained local historian and Petoskey "history detective" Richard Wiles. "The mob's leader was named Abe Bernstein. He liked to summer Up North, and he'd noticed a lot of money being made at the Ramona Park Casino in Harbor Springs." Wiles said Bernstein decided that he wanted his own place, so he enlisted one of the few people he trusted — his driver, Al Gerhart, aka Detroit Slim — to run his new venture.
Built just in time for a July Fourth opening in 1929, Bernstein's new club was located on Pleasantview Road near today's West Traverse Township Hall and on the way to Harbor Springs' ski resorts. Keeping with the region's resort feel, the building was essentially a large log cabin with a dining room on the main floor and a big basement below that concealed a kitchen, illegal bar, and dance floor.
Legend has it that air ventilation grates, ostensibly installed to help get rid of any smoke in the basement, were made big enough for guests to crawl through on hands and knees in case of raids.
By 1945, Bernstein added on another structure, tripling Club Manitou's size. The guests at Club Manitou dined on the finest of food prepared and served by professionally trained chefs and waiters imported from New York City, and then those in-the-know would walk around the back of the building and down the stairs to extend their evening.

"There was a jail-like door with a doorkeeper," said Wiles. "If he knew them or they knew the password, he would let them in to what was called Slim's Lounge. Once in, they could then dance, drink, and gamble. These were the high-rollers of the time in northern Michigan — and these were times when $50,000 could be lost gambling in one night, which was considered an excessive amount of money back then.

"Only the very wealthy resorters of Harbor Springs and Petoskey were allowed to go to Club Manitou," Wiles added. "Abe carefully regulated it to keep the local people out so he wouldn't be accused of taking advantage of them." Bernstein's logic was that this would keep the police at bay, and it worked … for a while. "If he had just kept it to drinking and not gambling, the police might've turned a blind eye," Wiles said. "But Abe wanted all of their money."
Prohibition had ended in 1933 in Michigan, so the bar was no longer a concern. But the gambling that took place downstairs was Club Manitou's downfall. "They had card tables, slot machines, everything — it was quite the scene," Wiles said. "The police raided them for gambling, and that was how they were closed, in 1952."
After Club Manitou was shut down, it sat dormant from 1952 to 1962. Bernstein moved on, and Gerhart went on to run another illegal gambling establishment in West Virginia. So when a young, wide-eyed couple named Stan and Jean Douglas inquired about buying the Manitou, there were no obstacles in their way, save one: "They wanted to make it back into an adult nightclub, but no one would give them a license," Wiles said. "Alcohol was banned for life on that property. But teen clubs were big at that time, so Stan and Jean regrouped quickly and came up with the idea of a northern Michigan teen dance club."

Officially named The Club Ponytail Teen and Collegiate Nite Club — aka Club Ponytail — the hot spot served Green River Soda as the house drink, and Poni's Pizza was a favorite menu item. The club maintained a strict no-smoking, no-drinking policy, and it boasted chaperones aplenty, so parents had no problem letting their kids go to Club Ponytail.
"That's not to say the kids didn't try to sneak," Wiles chuckled. "But Stan and Jean knew that parents wouldn't allow their kids to the Ponytail if it became a den of iniquity, so they kept a tight rein on the place."
Although strict, Stan Douglas knew how to draw crowds. He met up with an agent in Detroit who was booking bands into a big Motor City venue called The Roostertail, and somehow convinced the man to send those acts north. The agent did, and many of the bands that toured Detroit trekked up to Club Ponytail – impressively big names for a little club in Harbor Springs.
"They put on concerts by Roy Orbison, the Four Tops, The Beach Boys, Jan and Dean, Del Shannon, The Animals, and The Turtles," said Wiles. In fact, club Ponytail's house band for the summer of 1965 was an Ann Arbor outfit called the Iguanas, featuring singer Jim Osterberg, who would later become Iggy Pop. "The only band they couldn't get were The Beatles," Wiles said. "These were unbelievable acts to have in northern Michigan!"
Stan and Jean were also some of the first big advocates of local music, hosting a battle of the bands to give local acts more exposure. They added an outside patio with a large stage, and found that kids were coming from all over lower Michigan and the Upper Peninsula. "They all came to Club Ponytail," Wiles said. "Fridays and Saturdays, the place was packed. Everything was going very well."
Until March of 1969. A gas heater in the wall is thought to have exploded and engulfed Club Ponytail in flames. Stan and Jean bravely aimed to rebuild, but they couldn't get enough insurance money, so Club Ponytail was abruptly over. Wiles thinks the club was probably nearing its final days anyway — "By the '70s, kids weren't into small clubs like the Ponytail anymore. After Woodstock, it was all about the large music festivals," he said — but the loss was still a blow to the scene.
"I interviewed a lot of people [while I was] researching this story, and so many of them just cried when telling me about the place closing, because they had so many good memories attached to Club Ponytail," Wiles said. "It may be a cliched term, but it truly was the end of an era."
Trending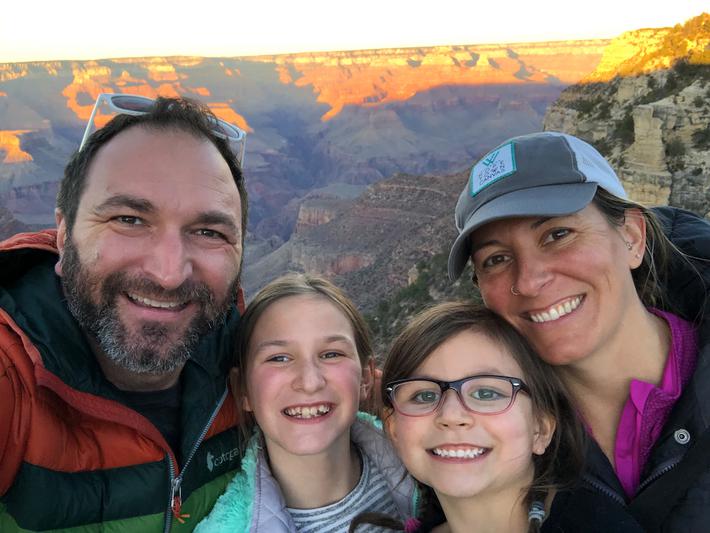 A Nine-month Family Vacation
Long before the pandemic, Joe and Christina Sanok had a plan. A dream, really: They wanted to take off with their kids and...
Read More >>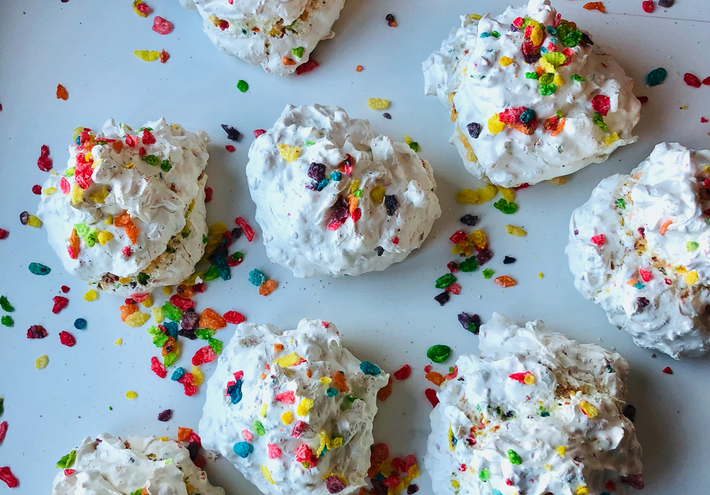 7 Batches Made in Heaven
Let's be honest: Picking the best cookies in northern Michigan is an impossible task. There are so many "right...
Read More >>
Respecting the River
Forever, the Grand Traverse Band of Ottawa and Chippewa Indians (GTB) has regarded the water — and the Boardman/Otta...
Read More >>
Not a Clue
Surely politicians wouldn't be so clueless that they'd lie about COVID-19 deaths or take a vacation during a statewide eme...
Read More >>
↑