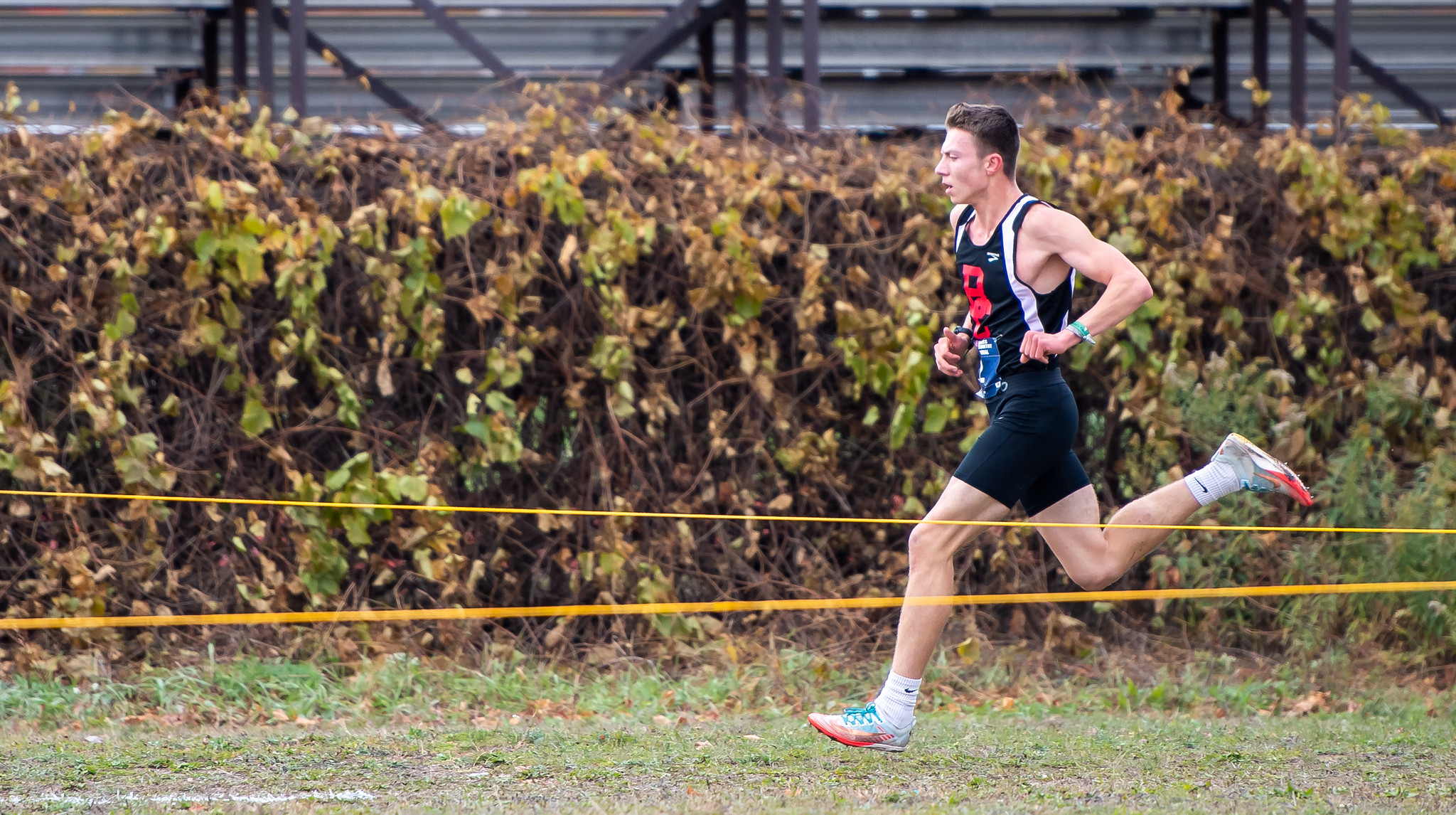 Running Down a Dream
Benzie Central's Hunter Jones is aiming to be the fastest man in Michigan. And he's only a sophomore.
If one were to describe Hunter Jones in three words, it would be tough to think of a better phrase than "fast as lightning."
A student-athlete at Benzie Central High School, Jones is just a few months into his sophomore year but he's already the fastest runner in the history of the school's cross country program. This fall, at a season-opening meet held on his home turf, Jones shattered the Benzie Central school record for the standard high school cross country distance of 5,000 meters (3.1 miles), reaching the finish line in 15 minutes flat. For those keeping track, Jones' speed calculates to a 4:50 per-mile pace.
FAST TIMES IN MICHIGAN
Jones' sophomore season debut was not only good enough to get him a school record (he bested the mark previously set by 1999 Benzie grad Jake Flynn, who ran a 15:12), but also put him in the rarified air of the fastest male runners in Michigan history. He's since run even faster: when Northern Express talked to Jones ahead of his final meet of the season — the state finals, scheduled for Saturday, November 7 — his personal record (PR) was sitting at 14:56.00.

Prior to this year, only five Michigan high school boys had ever broken 15 minutes in the 5K – the most recent of which was Grand Blanc's Grant Fisher, who ran a 14:52 in 2014. Heading into this weekend's state finals, four Michigan runners have broken the 15-minute mark this season alone: Jones, Hartland's Riley Hough (14:48), Ann Arbor Skyline's Hobbs Kessler (14:53), and Fremont's Nathan Walker (14.56.5).
Perhaps there's something in the water this season, or maybe it's the fact that Michigan cross-country runners came into this fall about as fresh as they could be. Historically, most athletes who score standout times during cross-country season in the fall also run track in the spring. This year, with COVID-19 binning the entirety of the Michigan track and field season, Jones — and likely the other blazing fast runners hitting historic times this season — had six months or more between athletic seasons to train hard, build up speed and endurance, and get ready for cross-country.
"COVID came, and it kind of ruined everything," Jones said of the track season that never was. "We had our first week of practice, but then everything went away. Instead, we had our regular workout plans, and we just kept training. Not as a team, obviously, but I kept training on my own. And I think it actually really benefitted me. It didn't affect me physically [not to have a track season], and I've gotten a lot stronger from how much work I've done."
Even amongst his lightning-fast brethren, Jones is unique. Hough is a junior, but the other two runners to crack 15 minutes this season are both wrapping up their final high school cross-country seasons. Jones is hitting these times as a 10th grader who theoretically has two full cross country seasons left in his high school career. And, as Benzie Central's head boys cross-country coach Asa Kelly notes, Jones hasn't even had a high school track season yet. There's much ground left for him to cover.
LOFTY GOALS
With a lengthy runway still in front of him, every hope, dream, and goal is on the table for Jones; he's certainly got plenty of them on the brain. Goal No. 1 is to become a four-time state champion in cross-country. Goal No. 2 is to win a national championship title. Goal No. 3 is to run the fastest 5K time in Michigan history.
He's well on his way to the first goal. Last fall, Jones won the Lower Peninsula Division 3 state cross-country title as a freshman, crossing the finish line in 15:45. Going into the state meet this year, his PR is 34 seconds faster than then next fastest runner in Division 3. If he manages the four-peat, he'll be just the third Michigan runner to do it, and the second from the more competitive Lower Peninsula.
As for Jones' national championship goals, those depend in part on what happens next with the COVID-19 pandemic. Due to the novel coronavirus, this year's national championship high school cross-country races — including the Foot Locker Cross Country Nationals and Nike Cross Nationals — have been canceled. Jones and Kelly are both crossing their fingers in hopes that those opportunities will be back on the table next fall, or at least by the fall of 2022.
The third goal — of becoming Michigan's fastest male high school cross country runner in history — might be the biggest hurdle of all. That record currently belongs to Rockford High School legend Dathan Ritzenhein, who ran a 14:10.4 to win the Lower Peninsula Division 1 state meet his senior year (he also won the state title as a junior, finishing in 15:05).
CHASING THE GREATS
Hitting the Ritzenhein mark is a tall order. When Ritzenhein set the record in 2000, he obliterated the previous state high school record — set just two years earlier by his fellow Rockford alum (and former teammate) Jason Hartman — by more than 40 seconds. Hartman's 14:51.0 time remained the second fastest in state history until Hough surpassed it this year, which means no high school boy in Michigan has ever even gotten within even half a minute of the Ritzenhein record.
Jones and Kelly both know the full implications of what chasing Ritzenhein means. After setting the state record, the former Rockford standout went on to win arguably the most famous Foot Locker national championship title ever contested. The race, which took place on December 9, 2000, in Florida, drew an intense level of interest from the national running community for bringing together three of the highest-achieving high school runners in recent memory: Ritzenhein, Alan Webb of Reston, Virginia, and Ryan Hall of Big Bear Lake, California. All three were future Olympians and future American recordholders.
Webb still holds the record for the fastest American mile (3:46.91), while Hall owns the record in the half-marathon (59:43); Ritzenhein set the American high-water mark for the 5K in 2009, running a 12:56.27, but the record fell the following year. Despite the stiff competition, Ritzenhein demolished the field, winning the race in 14:35 — 20 seconds ahead of the second-place Webb. He has since been regarded, in many circles, as the greatest male high school cross-country athlete in American history — a heavy mantle that Jones is at least implicitly chasing as he eyes the Michigan record.
But again, the aces up Jones' sleeve aren't only his speed but also his age and the amount of time he still has to drop his times. Ritzenhein didn't break 15 minutes until his junior year, and when he did, his season record (14:54) was close to what Jones is doing as a sophomore. Already being at that level in 10th grade effectively gives Jones an extra season to work with as he seeks to shave 46 seconds (or more) off his current PR.
"Hunter is definitely ahead of [Dathan] right now," said Kelly. "I've talked to Dathan a few times, and he's definitely well aware of who Hunter is and what Hunter is doing. Dathan made a big jump in mileage over his last few years, and that's when he really started to make the drops [in his times]. He didn't consistently get under 15 minutes until senior year, but he put in some serious mileage toward the end of his career when he was ready to do that. That's kind of the plan, long-term, with Hunter too: to add about 10 miles a year [to his weekly training], so he'll probably be pushing into the 70-miles-a-week range his senior year. We just don't want to throw too much too soon at a young guy. We'll build him up slowly."
A CHALLENGING ROAD
Both Jones and Kelly know that there are roadblocks that could get in the way. For one thing, Kelly notes that, "knock on wood, except for a couple of things here and there, [Jones] has been really healthy" — acknowledging how injuries can sideline promising athletes, derail their progression, and put their goals out of reach.

For another, COVID-19 remains a big question mark: While this year's cross country season has been able to go forward, it hasn't necessarily done so unimpeded. Races that used to be run with larger groups have been broken up into more heats and spread across more hours or days, with each individual heat capped at just 70 runners. Benzie school district leaders have shied away from long-distance travel for their students and athletes, which has kept Jones from facing any of his downstate rivals head-to-head.

And COVID-19 cases have disrupted team training and struck too close to home for comfort: when Northern Express spoke to Jones and Kelly for this article, Benzie Central Schools had just closed school buildings for several days — and canceled all athletic practices — in response to four positive cases at the high school.
Even something as simple as weather might ultimately prove to be a factor in Jones' quest for a state record. Kelly recalls that, when Ritzenhein ran a 14:10 at states in 2000, he did so on a "bone-dry" day with mild temperatures, compared to the cold, rainy, snowy weather that often plagues the early November state cross country finals in Michigan.
It's challenges like these that make distance running as much of a mental sport as it is a physical one. The sport's most successful athletes learn to put their doubts and difficulties out of mind, lock in on their pace, and keep running hard no matter how much it hurts. At the end of the day, what might prove to be Jones' biggest asset as a runner is his uncanny ability to do just that — an ability that's been tested this year by smaller races and minimal competition, which served to ignite his adrenaline and push him out of his comfort zone.
"The great thing with Hunter is that he can thrive off any race," said Kelly. "His fastest race this year, he was over two minutes ahead of the next guy. So he can do it any way he needs to. He's exceptional when he has competition, but he's great at racing the clock when he has to."
For Jones, that skill is as learned as any element of his speed or physical fitness. He's been running cross-country since second grade, and he's spent an unfathomable number of hours running alone on the roads and trails of Benzie County. Years of racing himself and of learning to push his body to and past the absolute limit to hit a new PR, have given him the grit he needs to chase down just about anyone or anything — perhaps even the memory of a 20-years-ago Dathan Ritzenhein.
"I try to race the clock and try to race myself," Jones explained. "I try to have the mental attitude that I can still go faster. Because there is another guy somewhere that can run faster than me, so I have to try as hard as I can to do this."
**A Region of Speed**
While Hunter Jones is the fastest man in northern Michigan, he's not the only local runner who has been drawing attention — or laying down extremely impressive times — throughout the fall 2020 season.
One of the few people to push Jones in a race this season was Traverse City Central High School senior Drew Seabase, who stuck to Jones like glue during the first two-and-a-half miles of the season opener at Benzie Central. Seabase finished the race in 15:15 — still his season best and PR, but good enough for the fifth fastest time in the state heading into finals weekend. And not far behind Seabase is Traverse City Central junior Luke Vanhuizen, with a pre-states PR of 15:30.
Speaking of Traverse City Central, the girls cross-country team is the favorite to top the overall team standings at this weekend's Lower Peninsula Division 1 state championships. If that happens, it will be the second time in 15 years that the Trojan girls have won a state title, and the second career win for Coach Lisa Taylor* (Central's girls last won states in 2008).
Much like Hunter Jones, the Trojans' No. 1 runner is aiming for all-time statewide glory. Junior Julia Flynn has a PR and season best of 16:51.3 heading into state championship weekend and is the odds-on favorite to win the Lower Peninsula Division 1 title. More than running for the Division 1 win, though, Flynn is racing against the clock in hopes of besting Abby VanderKooi, a likely LP Division 3 champ from Muskegon Western Michigan Christian and the only female runner in the state with a better time than Flynn this season.

Already, both Flynn and VanderKooi have beaten the previous all-time Michigan record for high school girls cross-country: 16:52.1, set by Lansing Catholic runner Olivia Theis in 2017. VanderKooi's pre-finals best, 16:48.8, has Flynn sitting at No. 2 all-time in the state record books — for now.
*Both Taylor and Bryan Burns, head coaches for the Traverse City Central girls and boys cross country teams, both declined to comment or have their athletes comment for this story, wishing to keep their runners focused on the last two races of the season.
Trending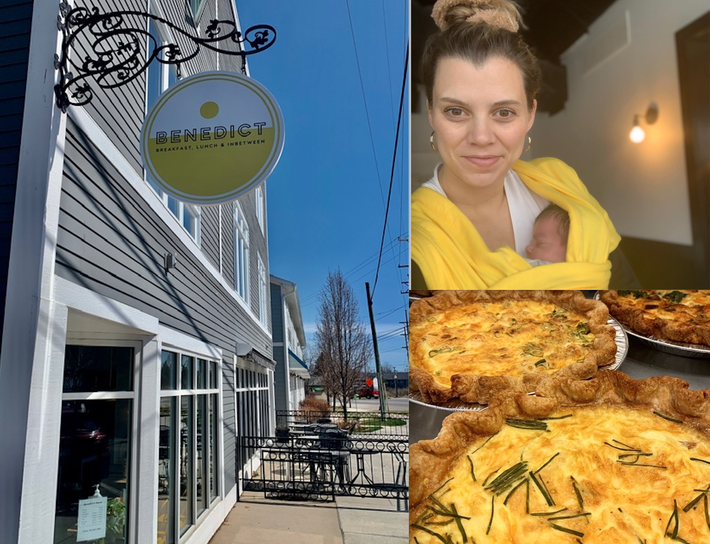 Benedict
No matter the weather, Traverse City's newest breakfast and lunch restaurant, Benedict, radiates a welcome as warm a...
Read More >>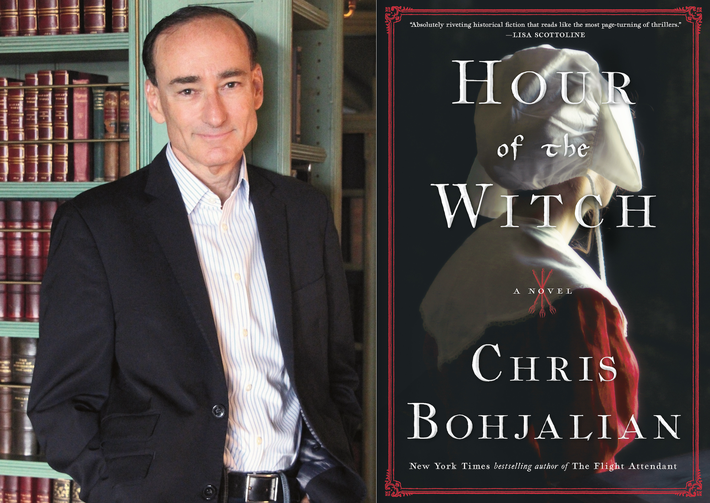 Sneak Peek: Chris Bohjalian to Talk with Locals Before Next Novel Drops
Award-winning author Chris Bohjalian is one of those people who was born to write. A schoolroom hobby-turned-carefully-hon...
Read More >>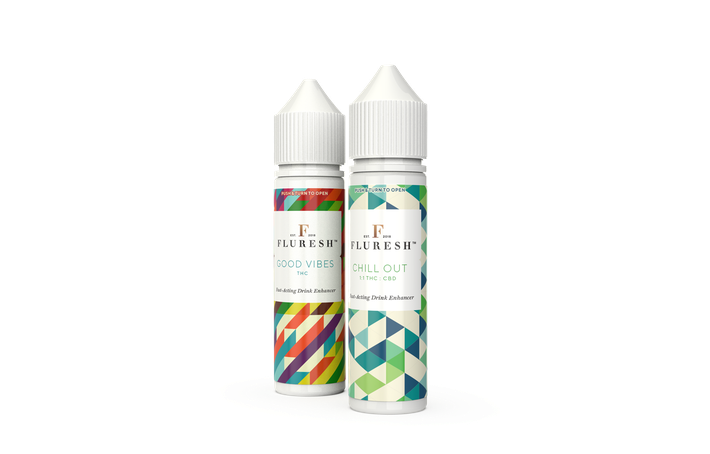 Eat, Drink, Rub: THC Products Review
Progress, thy name is marijuana. Despite what for any other industry would be major stumbling blocks — major disrup...
Read More >>
The DIY Lobotomy
"Did you read the review in The New Yorker of the new Philip Roth biography?" I asked my well-read conservativ...
Read More >>
↑