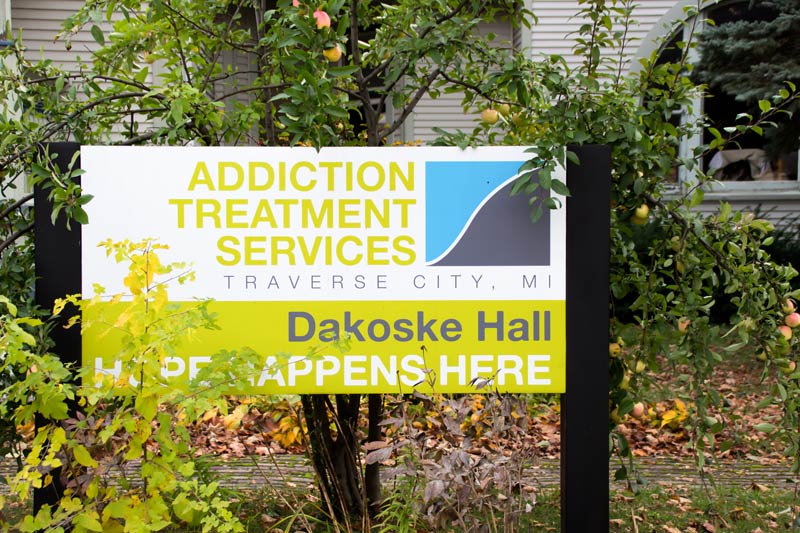 A Safe and Sober Holiday Season
A Traverse City addiction expert lays out sober strategies and the importance of community support
According to the National Survey on Drug Use and Health, at least 20 million Americans meet the criteria for a substance use disorder. That means nearly one in 10 U.S. adults struggle with drugs, alcohol, or a combination of the two.
Because addiction is widespread and can affect anyone—regardless of their income level, geographic location, age, occupation, or ethnic background—the small towns of northern Michigan face growing substance abuse problems. This critical public health issue is often directly connected to other societal challenges like homelessness, income inequality, and mental health care.
The average American doubles their alcohol intake during the holidays, and with Thanksgiving and other celebrations on the horizon, residents who struggle with substance abuse or who are in recovery must find ways to keep themselves safe. Paula Lipinski, Chief Executive Officer at Traverse City's Addiction Treatment Services (ATS), says their programs can help.
"ATS was founded in the early eighties," says Lipinski. "It started as a humble halfway house, but we've grown to 10 properties and about 90 staff offering a full continuum of care, including withdrawal, medical detox, men's residential, women's residential, outpatient, aftercare, [and] recovery homes. We even have a mobile unit that travels the region providing support to those in need."
ATS's model ensures locals have an organization that can meet them where they are, whether it's their first call for help or whether they're in recovery and need a sober community or group meeting. Further, the organization's long tenure in the community has helped change the narrative around addiction, at least locally.
"Forty years ago, the stigma surrounding addiction was terrible. 'Addict' and 'criminal' were practically interchangeable words," says Lipinski. "Now, TC residents have really come around to seeing substance use disorder as the disease that it is, which opens the door to locals stepping in and helping people, not condemning them."
A Growing List of Substances
Given the types of drugs people have access to today, that sea change in how people view addiction couldn't have arrived at a better time. According to Lipinski, serious drug problems considered far off or "yeah-but-not-in-our-town" are actually quite prevalent in northern Michigan.
"We've seen an increase in people seeking help for meth addiction," says Lipinski. "Why? Because that's what's most available to them. Opioids are still a big problem too, and in some ways that crisis is even more dangerous now as many have switched from painkillers to heroin and other illicit opioids."
But that's just the beginning. Lipinski points to fentanyl, an opioid about 10 times more potent than heroin and 50 to 100 times more potent than morphine.
"When someone dies in Traverse City from a drug overdose, it's often because they used a drug that had fentanyl mixed into it, usually without the user knowing," she says. "That's why intervening with these folks and getting them help as soon as possible is so important. Many of them are trying to avoid fentanyl, but some still end up ingesting it and overdosing on it."
While illicit drugs usually make the headlines, alcohol remains a big problem, too. In fact, Lipinski says ATS treats more people with alcohol as their drug of choice than all other substances combined. "Alcohol accounts for about 59 percent to 64 percent of the patients we treat at our facilities," she says.
An estimated 140,000 Americans die from alcohol-related causes each year, according to the National Institute on Alcohol Abuse and Alcoholism, and at least 60 million Americans say they drink to excess at least once per month. Numerous studies have shown that Thanksgiving, New Year's, and Christmas rival the Fourth of July and summer holiday weekends for DUIs, drunk driving accidents, and alcohol-related ER visits.
Four Safe Strategies
Between November and December, the work parties, family dinners, social gatherings, vacations, and big get-togethers give people a million opportunities to be pressured or socially incentivized to overdo it on the booze.
According to Lipinski, the days and weeks immediately following the holidays see some of the most significant upticks in calls for help that ATS receives, and most calls are alcohol-related. When asked what people in recovery can do to stay safe and sober this season, Lipinski offered four strategies:
First, "stay connected to people who support your recovery." She tells us the most important tool for staying sober is maintaining close connections with others who advocate for sobriety, whether that means having a sober family member who tags along to holiday parties or simply having someone to talk to when tensions run high.
Second, Lipinski says you should "always have an out." There's nothing wrong with socializing and having fun during the holidays, but people in recovery should always have an out from a situation that gets outside their comfort zone. For example, always have your own vehicle or other mode of transportation to get home. Having an "accountabilibuddy" to lean on is also wise.
Third, folks need to "be mindful of the people, places, and things." Some interactions can act as triggers that may push a recovering individual toward relapse. People in recovery should always be mindful of these triggers, especially during the holidays.
And last but not least, Lipinski advocates for finding "positive and healthy ways to enjoy the holiday season." Just because drinking and merrymaking are the societal norms around the holidays doesn't mean everyone must partake. People in recovery should find healthy ways of enjoying the season, ranging from sober get-togethers to finding a new hobby to volunteering or traveling.
"Most of all, I can't emphasize enough the importance of getting connected and finding your people," Lipinski says in closing. "I know it can be scary. But it's critical. Put yourself out there and get connected with like-minded folks who also want to celebrate the holidays in a sober, healthy way. Having that connection to a community that supports you is the most important thing you can do this time of year."
If you or someone you know is struggling with drugs or alcohol, call Addiction Treatment Services at (800) 622-4810 or visit them online at addictiontreatmentservices.org.
Trending
Pronouns 101
My first assignment in an online graduate-level class was to provide information about my background, including my pronoun...
Read More >>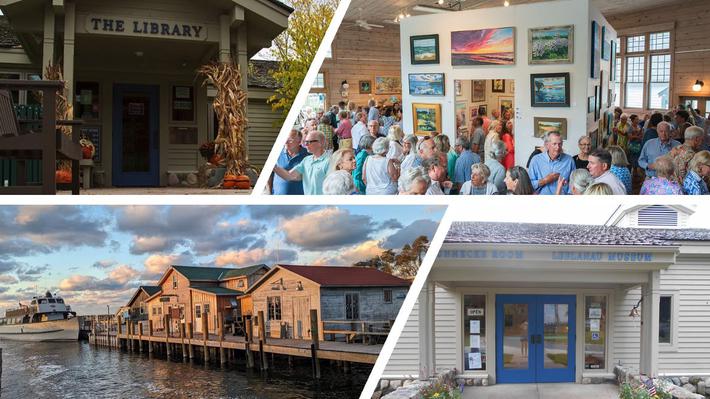 Collaboration Is the Name of the Game
How long does it take to create a cultural center? As few as three years, or as many as 170. Sometimes both. The organiza...
Read More >>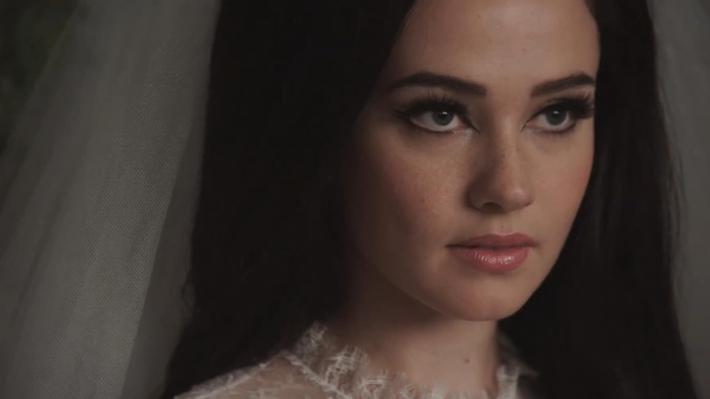 Film Review: Priscilla
While you will certainly be mesmerized by the haunting lead performance from newcomer Cailee Spaeny—and be impressed...
Read More >>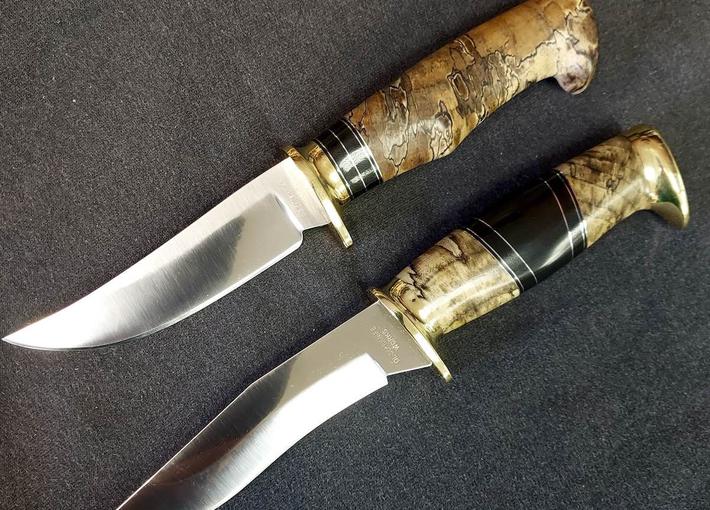 Bespoke Blades
What do you do with a battered ice skate, an old rubber puck, a cracked hockey stick, and a gob of tape? Pitch 'em, ...
Read More >>