Say You Were a Fan First
NoMi artists to watch
Who are the next big bright stars on the Michigan musical landscape? Who's the next band to become a local favorite — or, maybe even more than that, a true national or international act? We can't claim to have a crystal ball, but we do think these four artists have a certain X-factor about them. From glam rock to modern pop to bands that give vintage musical styles of a new spin, here are our picks for the Michigan musicians to watch.
DISTANT STARS
It's not every day you see someone performing in a local venue who seems like they could — and probably should — be a legitimate rock star. But such is the case with Jakey Thomas, the extraordinarily charismatic frontman of northern Michigan quartet Distant Stars. Thin, wiry, sporting long curly brown hair, and often dressed in flamboyant women's outfits, Thomas exudes the kind of star power that is rare to see on the stage in an arena — let along a local bar, brewery, or where we first saw him mesmerizing a crowd: inside a crowd pressed between a taco truck and the Mountain Express chair lift at the foot of Boyne Mountain. The rest of the band (which includes guitarist and bassist Tai Drury and drummer/keyboardist Al Riesenbeck, both members of the Harbor Springs-based The Marsupials, as well as multi-instrumentalist Andy Fettig) more than keeps pace, delivering a vibrant and tight sound that balances funk, glam, punk, and classic rock 'n' roll with aplomb.
Not just any band can pull off Rolling Stones and David Bowie covers without resorting to pale impressions of Mick Jagger and the Thin White Duke. But Distant Stars have the talent, the showmanship, and the chutzpah to do justice to these legendary music history paragons. (On their Facebook page, they're even bold enough to proclaim that they sound "like that one time David Bowie and Mick Jagger were found in bed together.")
Distant Stars have also got a broad array of musical influences that they're willing to put into play, which only makes things more exciting. From their aforementioned glam and rock roots to elements of hip-hop (see their recent single "Taylor," a spooky rap-rock hybrid that recalls trendy 2000s band Gorillaz), all the way to slick mainstream pop (their cover of the iconic Britney Spears hit "Toxic"). In an era where being a rock star often means pushing the envelope, melding genres, and emphasizing image and stage presence above all else (The 1975, one of the biggest rock bands in the world, have ridden this equation to global adoration), Distant Stars might just be the next Northern Michigan musicians on their way to superstardom. Don't say we didn't warn you.
I.AM.JAMES
i.am.james relocated to Nashville in 2017 to chase her music career aspirations, but the pop songwriter's roots are still firmly planted in Northern Michigan. She grew up in the region, attended Interlochen Arts Academy for high school, and regularly finds her way back to the area for performances at local venues like Taproot Cider House, Mari Vineyard, and Two K Winery.
After high school, i.am.james headed off Boston to hone her craft at the prestigious Berklee College of Music and even spent time studying at Berklee's campus in Valencia, Spain. All these places and experiences inform the i.am.james sonic brand — a worldly concoction of sounds that incorporates everything from very modern pop and R&B touches to more traditional singer-songwriter textures, all the way to far-from-home flourishes like African drum rhythms. Her wispy voice recalls indie-pop wunderkinds like Maggie Rogers and Ellie Goulding, while her production skills – another talent she picked up in her time at Interlochen and Berklee — position her and her chameleonic musical approach closer to pop superstars like Drake, Ed Sheeren, and Lorde.
An i.am.james full-length album has yet to materialize, but the artist has released two fully-produced singles since taking her talents to Nashville. The first one, 2017's "Good Distraction," is a rhythmically-driven number that shows off i.am.james' hip-hop and R&B influences. The second, last year's "Headstrong," has a more restrained approach that puts the spotlight on her vocal skills and melody writing. The songs are richly produced and radio-ready, each with plenty of potential to sit on a playlist alongside some of today's biggest mainstream pop stars. In other words, don't be surprised if you start hearing this northern Michigan girl everywhere at some point in the next few years.
CROSSCUT KINGS
In last fall's Live Music issue, Northern Express dubbed Crosscut Kings as the "Rookies of the Year" for the northern Michigan music scene. It was a fitting designation for the Petoskey-hailing duo (consisting of guitarist Jim Bonney and harmonica player Charlie Witthoeft) whose musical journey had been something of a whirlwind up to that point. After meeting for the first time in early 2018, Bonney and Witthoeft had quickly formed a band, created a hallmark sound, and racked up a ton of local bookings. While the duo still haven't made a record together — or even put up a single song for streaming on Spotify — they have only further cemented themselves as one of northern Michigan's most promising musical exports.
Part of what makes Crosscut Kings so endearing as a band — beyond their instantly appealing mix of swampy Mississippi delta blues and rugged backwoods country music — is their clear love for what they do. When bands have been together for years, you can see the comfort, trust, and camaraderie the members have for one another when you watch them make music together. With Bonney and Witthoeft, those elements are already there, but they also still play with the palpable sense of excitement and discovery that comes in the very early stages of a musical project.
Perhaps that's why the pandemic hasn't been able to keep Crosscut Kings down, even though they've cut their teeth primarily as a live music outfit so far. Rather than be discouraged or forced into dormancy by bar closures and gig cancelations, the Kings seemed only to amp up their efforts, delivering full live-streamed gigs, Zoom collaborations with other musicians, and living room rambles all over social media. We particularly adore their bluesy, slowed-down take on Bruce Springsteen's iconic hit "Dancing in the Dark," recorded with local singer Sarah Dominic Sheaffer on vocals.
Trending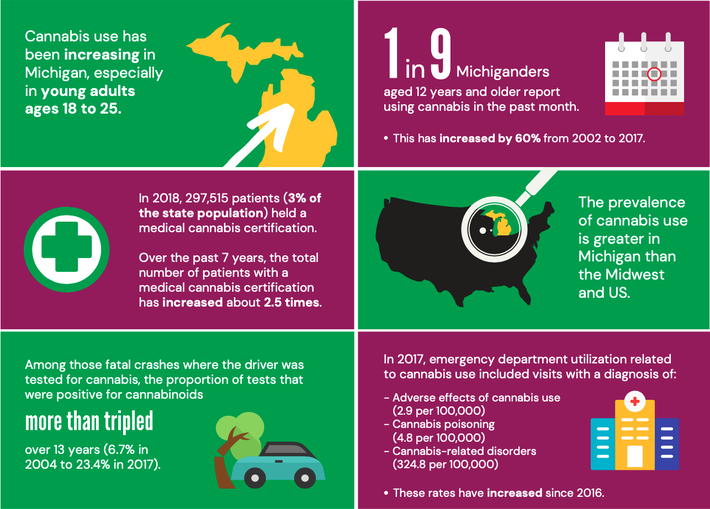 Buzzkill
In 2008, Michigan voters approved the use of medical cannabis by residents with certain health conditions. A decade later,...
Read More >>
The DIY Lobotomy
"Did you read the review in The New Yorker of the new Philip Roth biography?" I asked my well-read conservativ...
Read More >>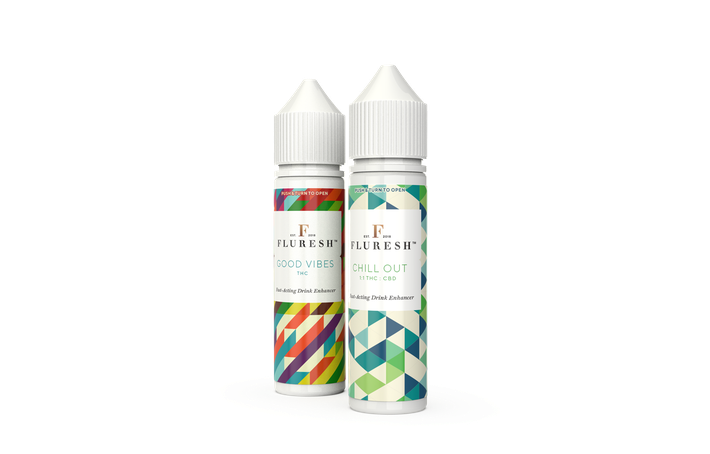 Eat, Drink, Rub: THC Products Review
Progress, thy name is marijuana. Despite what for any other industry would be major stumbling blocks — major disrup...
Read More >>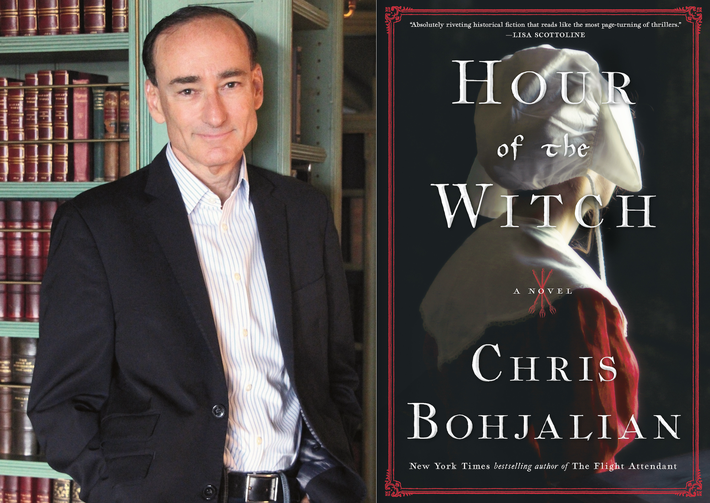 Sneak Peek: Chris Bohjalian to Talk with Locals Before Next Novel Drops
Award-winning author Chris Bohjalian is one of those people who was born to write. A schoolroom hobby-turned-carefully-hon...
Read More >>
↑