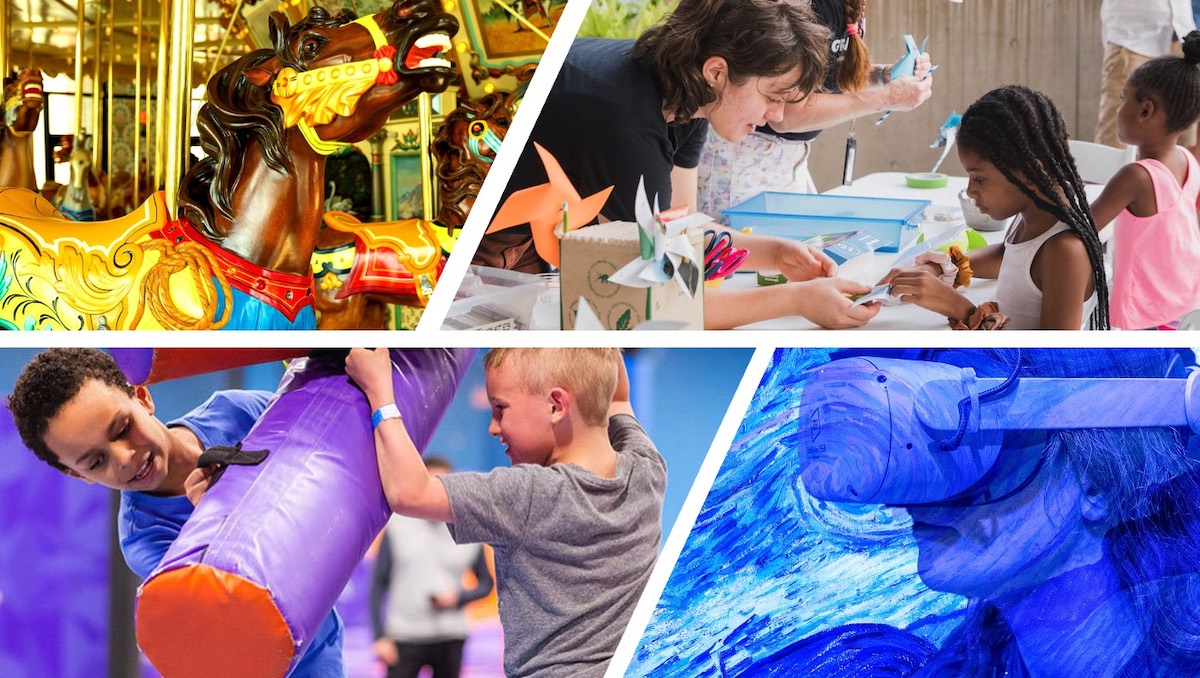 The Secret to an Affordable Spring Break
Go two hours south to Grand Rapids
There are two things, as a parent, I am not: 1) Patient. 2) Willing to pay peak prices for anything. While I salute those parents willing to spend 20+ hours in a car with their kids or shell out triple-the-average airfare to fly the fam to a sunnier state for spring break, I am not one of them. When our family wants warmer climes in winter, we simply elect to fly when half the region doesn't, saving hundreds, if not thousands, of dollars to the same toasty destinations.
That's why, almost every year since 2019, we've spent some of every school break exploring Grand Rapids.
Just two hours away—equivalent to 45 or fewer "How many more minutes?" inquiries from the backseat—the state's second-largest city is one of the Midwest's most affordable to visit yet has a robust and ever-changing array of opportunities for kids and their parents to play. Here's what hot in this cool "southern" city over the North's spring break:
TIME & SPACE TRAVEL
Age 8 and under
Got tots? Steer them to the Streets of Old Grand Rapids, a small-scale recreation of the city, circa 1890s, living large underneath the Grand Rapids Public Museum. They can poke around 11 shops stocked with old artifacts from grocery goods to guns, pedal a high-wheeler bicycle, watch an antique press print out a souvenir, and more.
For $4 or less per person, you can tack on one of many younger-kid-friendly shows projected daily over spring break in the Roger B. Chaffee Planetarium, part of the GRPM. Two stellar picks: Space School or the hide-and-seek-style Starlight Safari, where lions roar, wolves howl, and birds screech as viewers search for elusive creatures hiding in the nighttime sky.
And don't forget to take a spin on the 1928 Spillman Carousel, one of only three of its kind made and featuring 52 painted wooden and bejeweled horses, two chariots, and a menagerie of other animals. The carousel ride and all three floors of exhibits are included in museum admission: $12 for adults, $5 for students, free for kids under age 2. grpm.org
LEARN & PLAY THE ALASKAN WAY
Age 8 and under
Thursdays through Sundays before March 30, folks with young fans of the PBS cartoon Molly of Denali should splurge on the $10 per person admission fee to the Grand Rapids Children's Museum. Molly and crew are part of a special traveling exhibit that lets kids fly a bush plane, drive a snowmobile, care for sled dogs, ice fish, and more. No worries if Molly's back in Alaska by time you arrive; the museum boasts ongoing interactive and sensory fun. Blasting off in rocket boats, dressing up in costumes, experimenting with centrifugal force, building with blocks and Legos, plus special events—like a 5pm–7pm family dance party March 30—also await. grcm.org
KILLER BERRIES & QUEEN
Age 8+
Kids who love witches, wizards, potions, or…well, creatures that kill, will adore the interactive Power of Poison exhibit at the Grand Rapids Public Museum. They'll search a Colombian jungle for lethal plants and creatures, get their mitts on an enchanted book, use an iPad to solve deadly mysteries, and learn about some of history's most notorious poisoners—and the potential toxic plants and animals have in the development of life-saving drugs.
Kids and teens who like to rock (and their 1970s-born parents) will love The Queen Light Show: From Mercury with Love, playing 4pm March 25 and 26, and 4pm daily March 31–April 9 in the Roger B. Chaffee Planetarium. Laser lights and 10 of Queen's greatest hits played oh-so-fabulously loud for 37 minutes almost makes up for not seeing them live. $4 per person with museum admission. grpm.org
FIRST IMPRESSIONS
All Ages (For Most* Families)
You might have super cool artsy kids willing to chill while watching Vincent Van Gogh's art and inspiration come alive inside VR glasses and on two-story projections swirling over the walls and floor of a 20,000-square-foot room.
But if you're like us*, you have super cool artsy kids who are utterly captivated for 30 solid minutes—then escalate from whispering "Mom, I'm hungry" to making fart noises on their forearms while you mouth "I'm so sorry" at the glaring people around you.
Still, Van Gogh, The Immersive Experience Grand Rapids is a more-than-worthwhile splurge for a family of four with mature littles, preteens, or teens (using the $21.90 per person Family Bundle). Tickets for adults (13–64) are $34.90 each; $54.90 for adult VIP. vangoghexpo.com/grand-rapids
GET WILD INSIDE & OUT
All Ages
A visit to the Blandford Nature Center is a deal in any season: Just $3 per person gives you access to 264 acres of wild indoor and outdoor fun. The Wildlife Center and Interpretive Center lets kids get nearly nose to nose—and beak—with formerly injured, now resident owls, hawks, flying squirrels, turtles, and even a porcupine. Outside, 4 miles of gorgeous trails (think: a meandering creek, ponds, wetlands, boardwalks, a bicentennial barn) are open dawn to dusk.
There's also an on-site working CSA farm with sheep to pet and a playground, plus a historic village with a sugarhouse, log cabin, schoolhouse, and blacksmith shop. The village will host live demonstrations 10am–3pm March 31; but every weekend brings a special event to Blandford, from maple sugaring (through March), blacksmith 101 classes, family yoga, and more. blandfordnaturecenter.org
FAMILY ART-MAKING & GAPING
All Ages
Every Tuesday from 12pm to 6pm and Thursday night from 5pm to 9pm, admission to the Grand Rapids Art Museum is free. But for families, Saturdays reign supreme. That's when GRAM offers drop-in art workshops for families, free with museum admission ($10 per adult, $6 per kid 6–17, free for those under 5).
Saturday, April 1, you'll learn to make Polaroid transfers, shooting a photo with a Instax camera, then creating a transparent version and mounting it. But if you can't make the workshop, our selfie-loving littles in awe of two current exhibits, both focused on vast photography collections: Presence, "a riveting exploration" of the human experience through major historic and personal life events, and Make a Picture, images captured by Michigan photographers. artmuseumgr.org
BIG-AIR ENERGY BURN
All Ages
The secret to a near-silent ride home: Giving your kids the freedom to literally bounce off the walls at Altitude Trampoline Park, perfectly situated a few miles north of downtown GR, just west of US-131. Head over between 10am and 1pm any weekday—perfect post-hotel-checkout timing—for the best deal: One parent and any kid under age 2 jump free when you buy one Junior Jam ticket for $8.99. (At other times, 60-minute jump tickets are $14.99 for all except kids age 4 and under, whose tickets are $11.99 each.)
All jumpers must purchase jump socks—basically puffy hospital socks with non-skid dots on the soles—but at less than $4 per pair and reusable as many times as you remember to pack them for the next visit, a wise investment.
Bonus: Reasonably priced pizza, juice, water, and snacks are sold on-site, so you can easily stuff your tuckered-out tots or teens upon exit, ensuring at least two hours of backseat nap or chill time while you drive home. altitudegr.com
Trending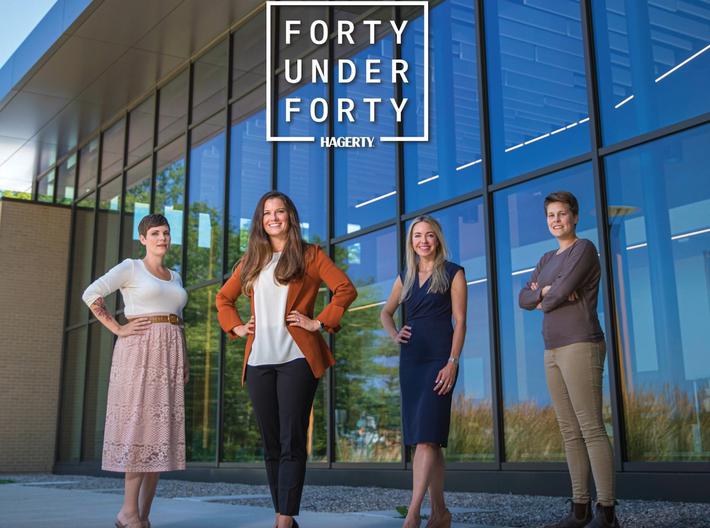 Nominations Now Open for the Hagerty/TCBN 40Under40
For 17 years, the Traverse City Business News, sister publication to Northern Express, has been celebrating the young move...
Read More >>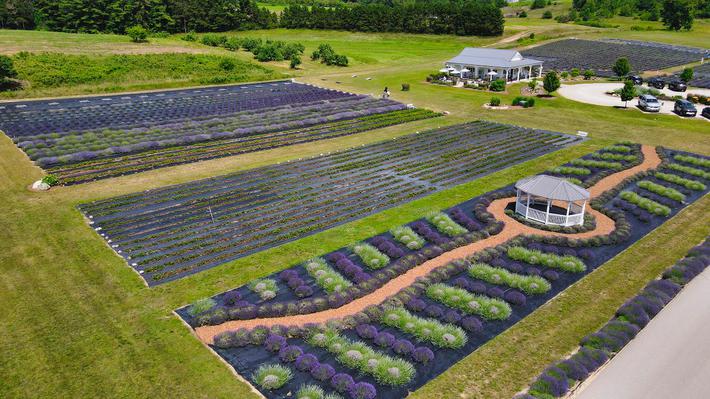 A Secret Garden
Sshh! This one is for your eyes only. The Secret Garden at Brys Estate has opened for the season, and it's time to c...
Read More >>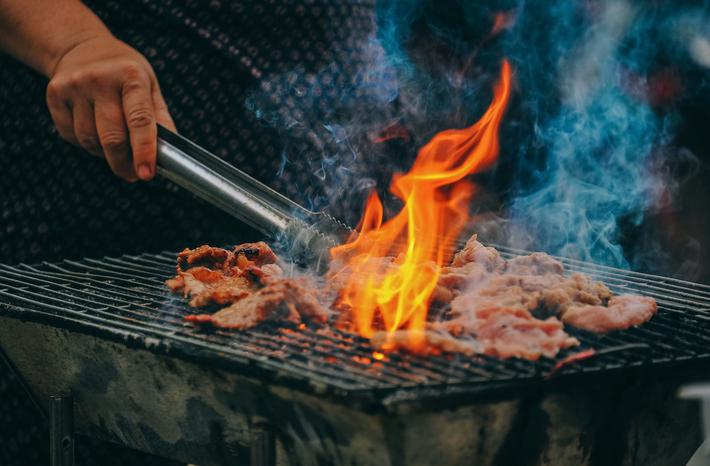 What's Cooking at Shady Lane
Celebrate your dad at Shady Lane Cellars' Father's Day Cookout. Offering a brat and Gruner Veltliner pairing f...
Read More >>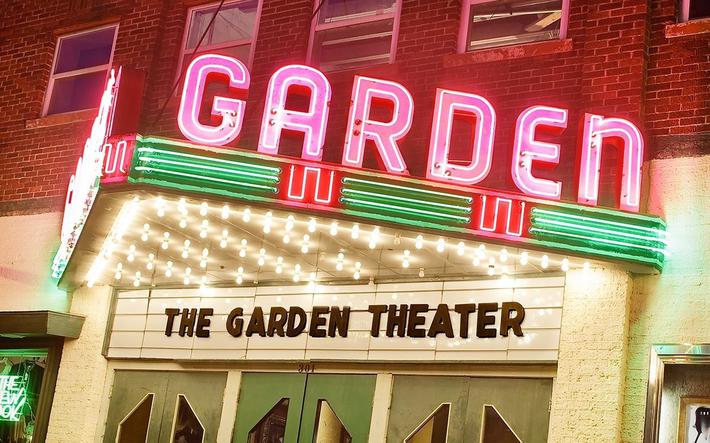 48 Hours in Frankfort
Roll the cameras—the Frankfort48 Film Contest is full of action this weekend! The contest is the trial grounds for t...
Read More >>