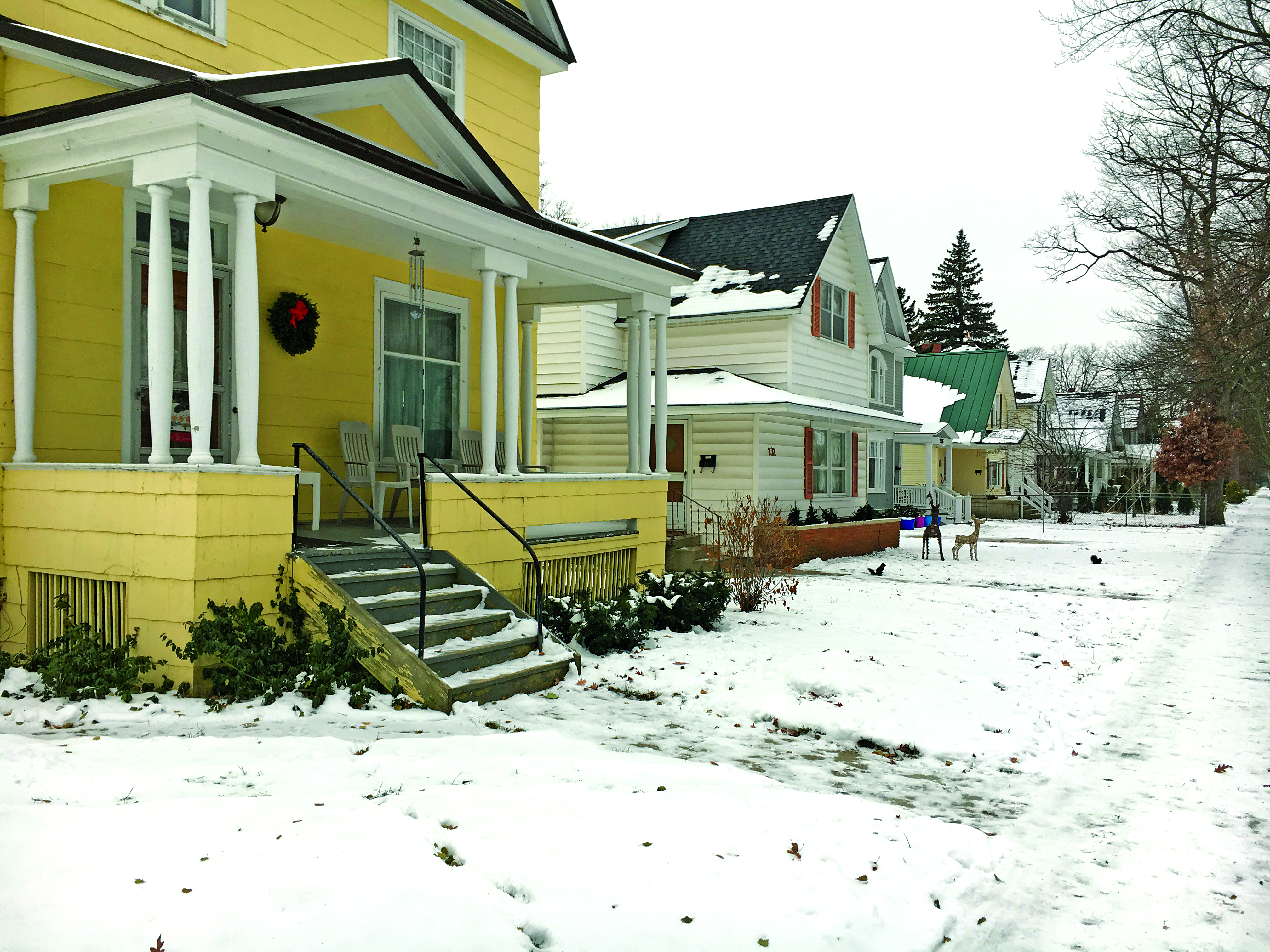 Short-term rental group v. Traverse City
Are the wheels of progress purposely turning slow?
For more than two years, city officials in Traverse City have been debating whether to make changes to a 25-year-old ordinance that regulates home rentals. As written, the ordinance substantially restricts the ability of city homeowners to rent out their properties on a short-term basis. Since January, an informal lobby group called Responsible Home Sharing – Traverse City has been leading the charge in the fight against these city regulations. However, group leader Dave Durbin says that he and his fellow homeowners have little to show for their efforts thus far.

"We don't know where this issue stands right now," Durbin said. "I'm not sure anybody does."

As platforms like Airbnb and VRBO have become prominent across the country and around the world, Traverse City's ordinance has largely halted their adoption locally. Durbin, who calls Airbnb "the way that people travel today," is a strong proponent for policy shifts that would open up Traverse City's tourism-centric economy to these services.

To start, the Responsible Home Sharing group wants to eliminate the city's two-pronged approach to regulating short-term rentals. One prong is vacation homes, defined as situations where guests are renting out entire homes, apartment units, condos, or townhouses. The other category is tourist homes, which are similar to bed and breakfasts: The homeowner can offer individual rooms for rent, but not their entire house or property. Within Traverse City's city limits, vacation rentals are illegal, while tourist homes are heavily restricted.

The city currently requires licenses for all tourist homes and allows only one tourist home to operate in a 1,000-foot radius. This rule limits the number of tourist homes within the City of Traverse City to about 20. The city ordinance also requires all tourist home stays to be "hosted," which means the homeowner must be present to host the guests. "Unhosted stays," or situations in which an owner vacates and rents out part or all of his home, are expressly prohibited within the city limits.

According to Durbin, debates over these policies have raged in local government since at least November 2016. Since getting involved in January, Durbin says that he and his group have seen virtually no progress in the conversation. Instead, the matter is ping-ponging back and forth across city government with no sign of resolution or forward momentum.

"I started out by talking with the City Commission in January," Durbin said. "They told me I had to go to the Planning Commission. The Planning Commission formed an ad hoc committee to explore the issue. Then it went back to the full Planning Commission. They made their proposal and sent it to the City Commission. The City Commission decided to form an ad hoc committee, too. And now the ad hoc has sent it back to the full City Commission, for clarification on unhosted stays."

Durbin had hoped progress was close in the late summer. The City Commission had found issues with the Planning Commission's proposal, which would have added numerous difficult-to-enforce complications into the mix. For instance, the Planning Commission wanted to limit the number of nights per year that homeowners could rent, as well as the number of guests allowed in each home. To explore simpler options, the City Commission formed an ad hoc committee consisting of City Commissioners Howard, Brian McGillivary, and Richard Lewis. However, now that the ad hoc committee has sent the matter back to the City Commission, Durbin is no longer optimistic about the next steps.

"You can see there's no rush on this," Durbin said. 'It feels like another attempt to drag this issue out so that we lose another summer. It's curious what forces are at work here. But when you get this far into something like this, when it's taken this long, you have to start asking, 'What is really going on here?' I think the public and our group deserve some answers at this point."

McGillivary says that much of the confusion is due to the fact that no part of Traverse City's current ordinance references vacation homes or un-hosted stays. As a result, the commissions have focused on getting an updated tourist home proposal down on paper; legalizing vacation homes requires a more complicated process, including "a separate amendment that was never part of the original tourist home ordinance" and a zoning change. McGillivary says that the City Commission cannot adopt a zoning change without sending the matter back to the Planning Commission for a public hearing.

"At the last meeting, my understanding was that the [City Commission] ad hoc will draft a memo to the City Commission and report out on the tourist home ordinance, which involves hosted stays," McGillivary said. 'The memo will also address whether or not the City Commission wants to make a request to the Planning Commission to review and hold a public hearing on an amendment to allow unhosted stays."

A public hearing would likely highlight the arguments of both Durbin's group and the critics of vacation homes and unhosted stays. One outspoken opponent is Cyndi Ruzak, who owns and operates the Gray Hare Inn Vineyard Bed and Breakfast on Old Mission Peninsula. Since Ruzak lives and works on the Peninsula, she wouldn't be directly affected by any changes commissioners make to the City of Traverse City ordinance. However, a similar debate is playing out on Old Mission, and she says the proliferation of short-term home rentals on the Peninsula has negatively impacted her business.

Ruzak expects that, eventually, Durbin and his group will win their battle with the local government. She cites the challenges of monitoring local rentals and enforcing restrictions, noting that the Peninsula has become a hotbed for Airbnb rentals despite the fact that those rentals are not technically permitted by township ordinance. She believes homeowners should be allowed to rent out their homes, with one notable caveat: They need to play by the same rules as local hotels and B&Bs.

"The problem here is you have a bunch of people that are having to play by different rules," Ruzak said. "There are mechanisms already in place at the government level to do most of what people want to do. But a lot of the people that want to do these Airbnb rentals don't want to go through what is a relatively simple process of going to the township, applying for a special land use permit, and paying $500 to create a legitimate bed and breakfast business. They just want to do whatever they want to do."

To establish a legal B&B, Ruzak says that she and her husband not only needed to obtain an SUP, but also had to give up a portion of their Principal Residence Exemption, resulting in higher property taxes. Ruzak believes that, for the sake of fairness, homeowners wishing to rent out their houses via Airbnb or VRBO should face similar sacrifices. She also wants people like Durbin to pay fees to support organizations like Pure Michigan and Traverse City Tourism.

"B&Bs and hotels, we are the ones that have spent a lot of money over the years promoting the area," she said. "Pure Michigan and Traverse City Tourism have had to spend a lot of money to get people here, and we've paid fees to support their marketing efforts. Now there are people who are saying, 'Hey, I want to make money on this.' And they haven't paid their dues."

Durbin says that he has floated the idea of homeowners paying fees to Traverse City Tourism in exchange for the right to operate tourist or vacation homes. Most of the members of his group are amenable to the idea. However, Durbin says there is not currently a structure in place that would even permit homeowners to become part of the Traverse City Tourism network.

"We would contribute, but we're not allowed to," Durbin said. "TC Tourism has certain parameters you must meet to be included. I think it's 10 bedrooms you have to have. So there's no way for us to do it. It's also worth noting that we already pay a lot of taxes on our primary residences, and that we are paying fees to Airbnb and VRBO, and they are marketing our homes and our area, too."
Trending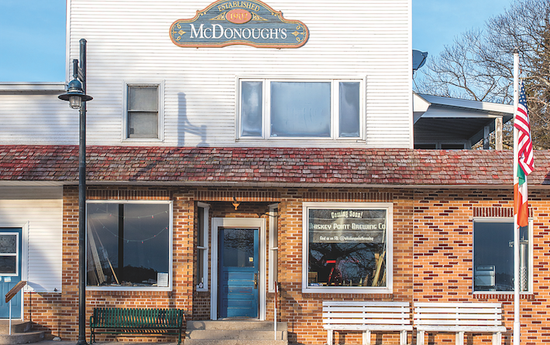 Welcome to Michigan's Most Remote Brewery
After years of planning and honing his beer-making skills, this spring, Patrick McGinnity plans to open Beaver Island&rsqu...
Read More >>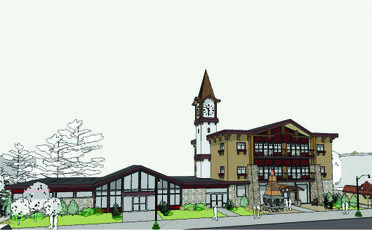 Gaylord: A boomtown Up North
Gaylord native Gary Scott had moved to Indiana, where he and some partners started a business to invest in distressed prop...
Read More >>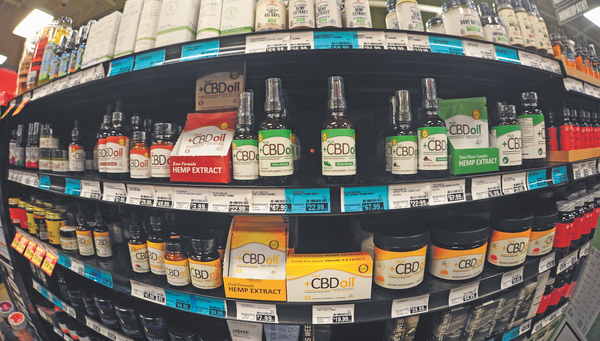 CBD Laws: Dazed and Confused
The sign outside of Family Video in Kalkaska lets drivers know the store has more than just movies. The sign reads: &...
Read More >>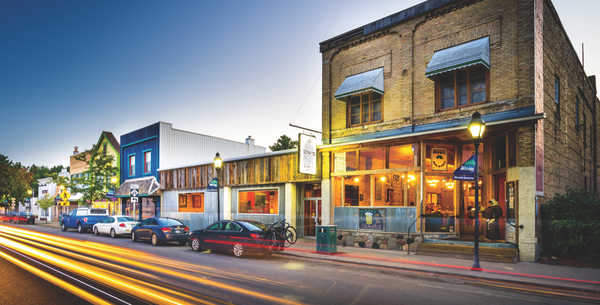 Small Up North Towns on the Rise
Spotlight on Bellaire (pictured)Seems Traverse City isn't the only place in the region making those "Best...
Read More >>
↑