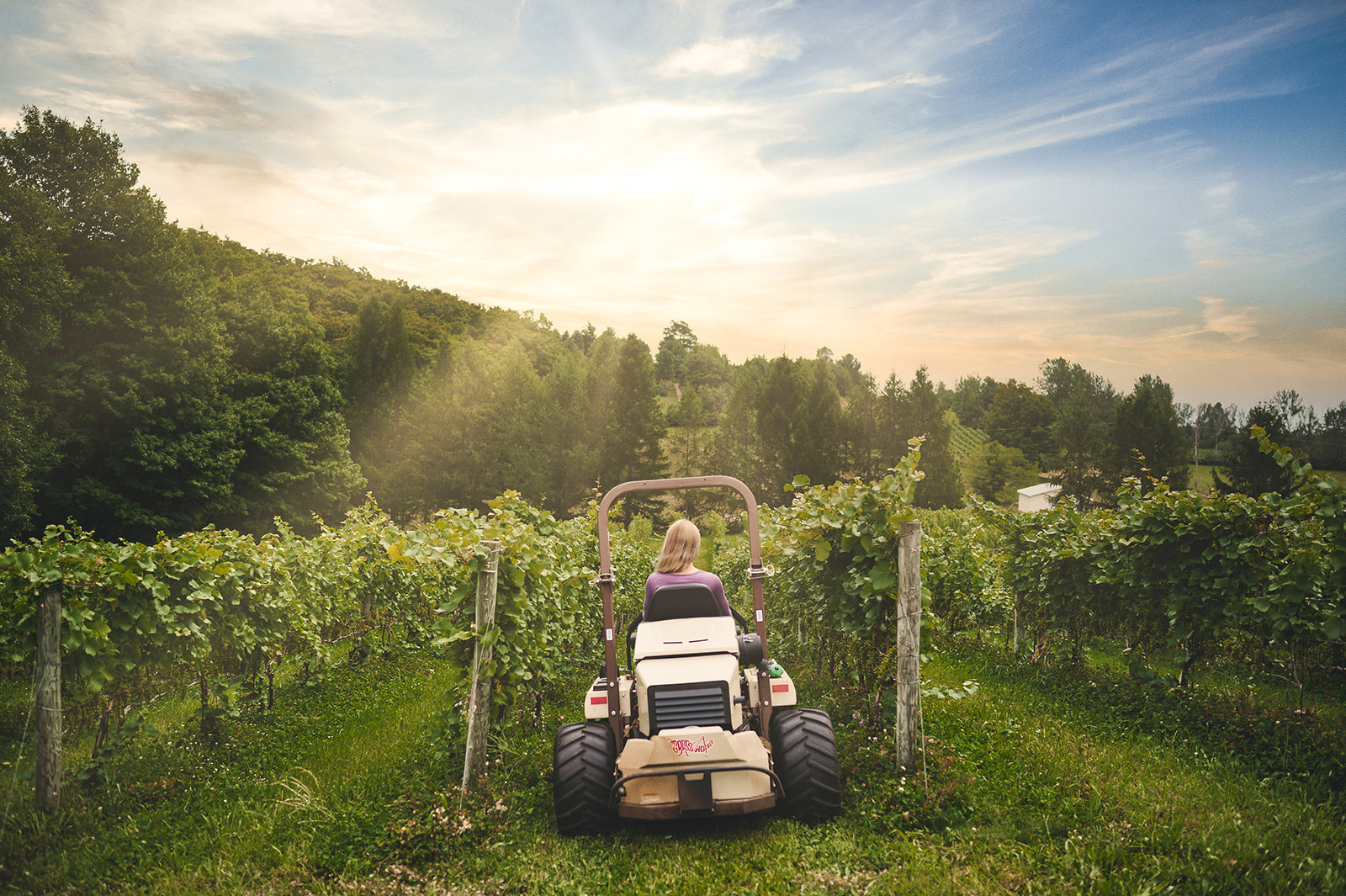 Sipping Sustainably
Eco-friendly farming takes root at NoMi wineries
Northern Michigan's wineries are famous for their breathtaking beauty, with rolling green hills and rows of grapes as far as the eye can see. In many cases, a glimpse of the Grand Traverse Bay shimmers somewhere in the distance.
It's no wonder that many of the region's top wedding venues or scenic photo-op spots involve vineyards. What's more surprising is how many local wineries are taking steps to make sure that their stewardship of the land does justice to the bountiful beauty of the spaces they call home.
Sour Grapes
Historically, the wine industry hasn't scored top marks for eco-friendly protocols. Heavy use of chemical pesticides, herbicides, fungicides, and fertilizers is common practice in the wine world, as is mono-cropping—when a field is used for a single crop—a farming philosophy with a long list of drawbacks. Collectively, these practices can damage environmental ecosystems, degrade the quality of the soil, and create hazardous conditions for vineyard workers.
Just how common are these practices? California alone—the heart of the North American wine industry—tracks the use of more than 200 million pounds of agricultural pesticides each year, per the state's Department of Pesticide Regulation. That number accounts for California's entire agricultural industry, which reaches far beyond just wine grapes, but there is data to suggest that winegrowers are disproportionate users of pesticides. In France, for instance, wine vineyards make up just 4 percent of the land occupied by agricultural uses, but account for about 15 percent of all pesticide use, according to the French Agricultural Ministry.
It's not unheard of for these chemicals to show up in the actual wine, either. In 2019, the United States Public Interest Research Group tested 20 popular wine and beer brands for glyphosate, a chemical used in the weed killer Roundup that is commonly linked to cancer. Of the 20 brands tested, 19 of them showed traces of the chemical, including major commercial wine brands like Sutter Home, Beringer Estates, and Barefoot.
A Glass Half Full
The good news is that a growing number of northern Michigan wineries are pushing back against the tacit assumption that bad environmental practices are a necessary cost of doing business in the wine world. In recent years, local winegrowers have taken huge steps to ditch harmful chemicals, build healthier soils, and protect the environment.
The best part? Not only are these strategies better for the land and water that make up our northern Michigan homeland, but they can also yield better wine.
"If you've ever had a carrot from your own garden that was organically grown in good compost, it tastes worlds apart from a carrot that you buy from Walmart that was conventionally grown." So says Tim Hearin, who co-owns the Northport-based Green Bird Organic Cellars & Farm along with his wife, Betsy Sedlar. "It's the same thing with wine and cider. You can taste when a winery is using fresh, organically grown grapes or fresh, organically grown apples that were grown the right way."
Green Bird was established in 2005 by a different set of owners, with the winery component coming online in 2014. Hearin and Sedlar bought the business in 2019, viewing it as the perfect melding of two of their passions: sustainable farming and drinking wine.
"Being farmers first, we're stewards of the land," Hearin says. "Part of making the best fruits is having healthy trees and healthy vines, and using chemical pesticides or chemical fertilizer or other unsustainable practices doesn't produce healthy plants. So instead, at Green Bird, we use a lot of specific practices that build an ideology of regenerative agriculture into our farm. For example, we don't use chemical fertilizer; we use animal manure, and we run our pasture-grazed chickens and sheep through our vines, and through our orchard, and through our vegetable garden. They are our resident mowers and fertilizers."
Diversity = Beauty
One term for the philosophy Hearin describes above is biodiversity, which views farming not just as individual crop types, but as a self-contained ecosystem of plants, flowers, insects, and animals. This diversity of life on a farm, it turns out, can help the growing process in countless ways.
Take Mari Vineyards on Old Mission Peninsula, a winery whose sustainability commitments include everything from irrigating crops with recycled wastewater to using waste from the grape-pressing process to create nutrient-rich compost. One particularly notable piece of Mari's sustainability mission is a bee and butterfly sanctuary program, wherein Mari works with a nonprofit called the Bee & Butterfly Habitat Fund to replace standard lawns with sunflowers and other pollinator habitats.
"The insectaries are going to help create natural habitats for honeybees and monarch butterflies, and will hopefully help us regain a healthy balance with predatory insects," says Bonnie Hardin, sales and marketing coordinator for Mari Vineyards.
"And then, on top of that, the pollinators are going to help diversify the vineyard ecosystem," Hardin continues. "They'll pollinate the wildflowers in the sanctuary, and they'll also pollinate the clovers and the cover crops that grow between the grapevines. … By adding the diverse cover crops between the rows, you benefit the microflora under the vines and create healthier, more beneficial soil, which all comes back around to the vines."
Hardin notes that, in addition to pursuing more biodiversity throughout its vineyards, Mari hasn't used herbicides or inorganic fertilizers since 2017, and in 2021 treated 100 percent of its crops with organic sprays rather than chemical pesticides.
Kicking the (Chemical) Can
Peter Laing, a partner at MAWBY Vineyards and Winery on Leelanau Peninsula, says their business has also taken steps in the past six years to go herbicide-free.
First, the winery cut out "pre-emergent herbicides," which function to "prevent the seeds from germinating and taking off too early in the spring." Those herbicides, Laing says, have a tendency to linger in the soil over time—to the point where they can impede the growth of mature vines. Then, starting with the 2020 growing season, MAWBY quit using weed killers, too.
"We planted some clover and other low-growing cover crops right under the trellis, right next to the vines," Laing explains. "The clover adds nitrogen into the soil for the vines to take up, which is beneficial. And then all the cover crops, when they go dormant in the winter, build our soil's organic matter, which helps with the soil health. And that in turn gives us better fruit quality, healthier vines, and more resilient vines."
Laing admits that the first year without herbicides was "a little bit of a challenge," as the new cover crops competed with existing weeds for space. "It was a lot of manual work: pulling weeds, weed whacking, all of that," he says. "But once those clovers and grasses started to get more well-established, we really loved it. The vineyard looks a little bit less orderly, because we don't have those neat, tidy strips of bare ground under the plants. But the vines are happier, we're not making that extra tractor pass [to apply herbicides], and we're not spraying harsh chemicals into the soil."
A Dirt-to-Glass Movement
Green Bird, Mari, and MAWBY represent just the tip of the iceberg when it comes to local wineries that are making substantial commitments to eco-friendly, sustainable winemaking.
Dave Bos, owner of the Elk Rapids-based BOS Wine, established his winery after returning to northern Michigan from Napa Valley, where he converted 367 acres of the famed Grgich Hills Estate winery to biodynamic and organic farming practices. Principles of biodiversity and biodynamics govern the entire operational approach of the farm.
Kewadin's WaterFire Vineyards is sustainability certified through SIP (Sustainability In Practice), a rigorous wine certification program that requires vineyards to meet "strict, non-negotiable standards based on science and expert input, independent verification, transparency, and absence of conflict of interest." WaterFire was the first winery in the entire Midwest to earn the certification.
There's a brand-new player in the mix, too: This past spring, Amanda Danielson—sommelier and the owner of the Traverse City restaurant Trattoria Stella—announced plans to launch a new 20-acre vineyard on Old Mission Peninsula. That vineyard, Danielson says, won't include a tasting room or even its own wine brand, but will focus on growing grapes for other wineries in the region, doing so in the most sustainable ways possible.
Danielson is currently working with Michigan State University to develop strategies that will maximize the efficiency of the land, including optimal cover cropping, planting based on historic weather data, experiments with wine grafting, and more.
Danielson's project starts with what she's dubbed "the summer of soil," which will involve digging eight-foot soil pits at her property on Old Mission to assess the health and composition of the soil. Later this summer, she'll host a conference called "Dirt to Glass 2022: Elevating Michigan Wine from the Ground Up," which will showcase the findings of the soil analysis and spotlight the ways in which knowledge about soil composition can lead to smarter winegrowing strategies. The conference is scheduled for August 25 at Kirkbride Hall, with an August 26 "Field Day" at the vineyards where the soil pits were dug and tested.
"It makes me really happy that the northern Michigan wine industry is clearly pivoting toward good stewardship," Hearin concludes of these growing trends. "It is our chief responsibility as citizens of this earth—and especially inhabitants of this region—to protect and preserve this incredible, invaluable resource. Because this is the best place in America, in my opinion: It's a sacred place, with how gorgeous the forests are and the beaches are. And I don't think I'm going out on a limb when I say that, if you're not actively preserving this place, then you're taking a part in destroying it."
Trending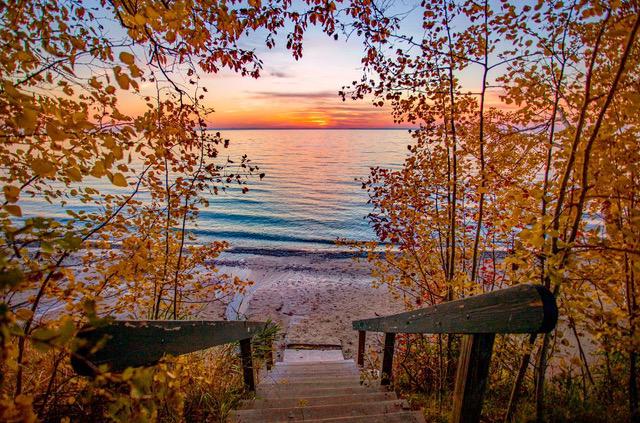 Cruisin' the Breezeway
Fall into East Jordan during the 15th Annual Autumn on the Breezeway! Choose from three different dates: Sept. 30, Oct. 7,...
Read More >>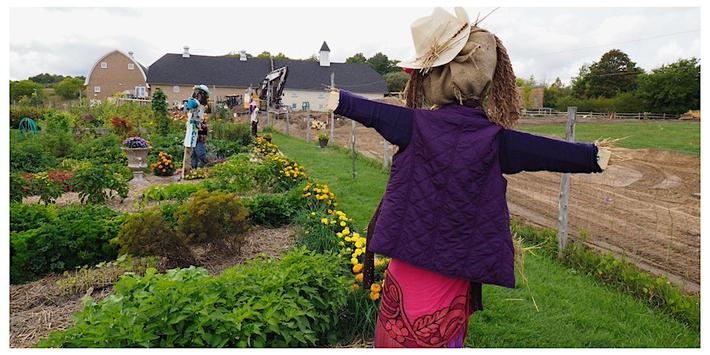 Scarecrow Szn
It may not be "spooky szn" (as the kids call it) just yet, but it does seem like it might be scarecrow szn. Th...
Read More >>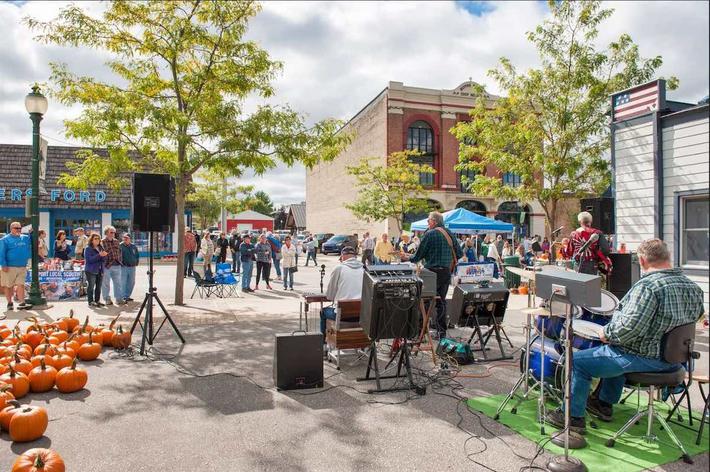 Celebrate the Harvest in Boyne City
Welcome to the season of harvest festivals! The days are getting shorter, the nights (and days) cooler, and it's tim...
Read More >>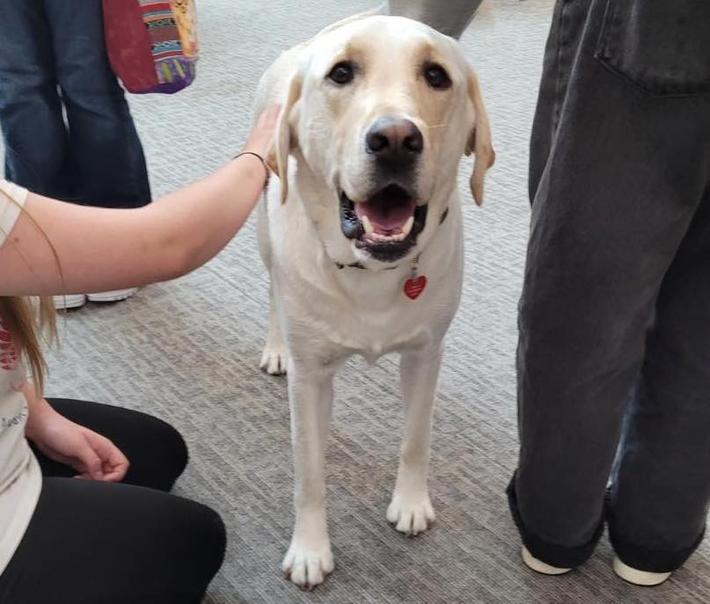 Pups on Campus
Traverse City West Senior High has brought on a very good boy as their newest staff member for the 2023-24 school year. Me...
Read More >>