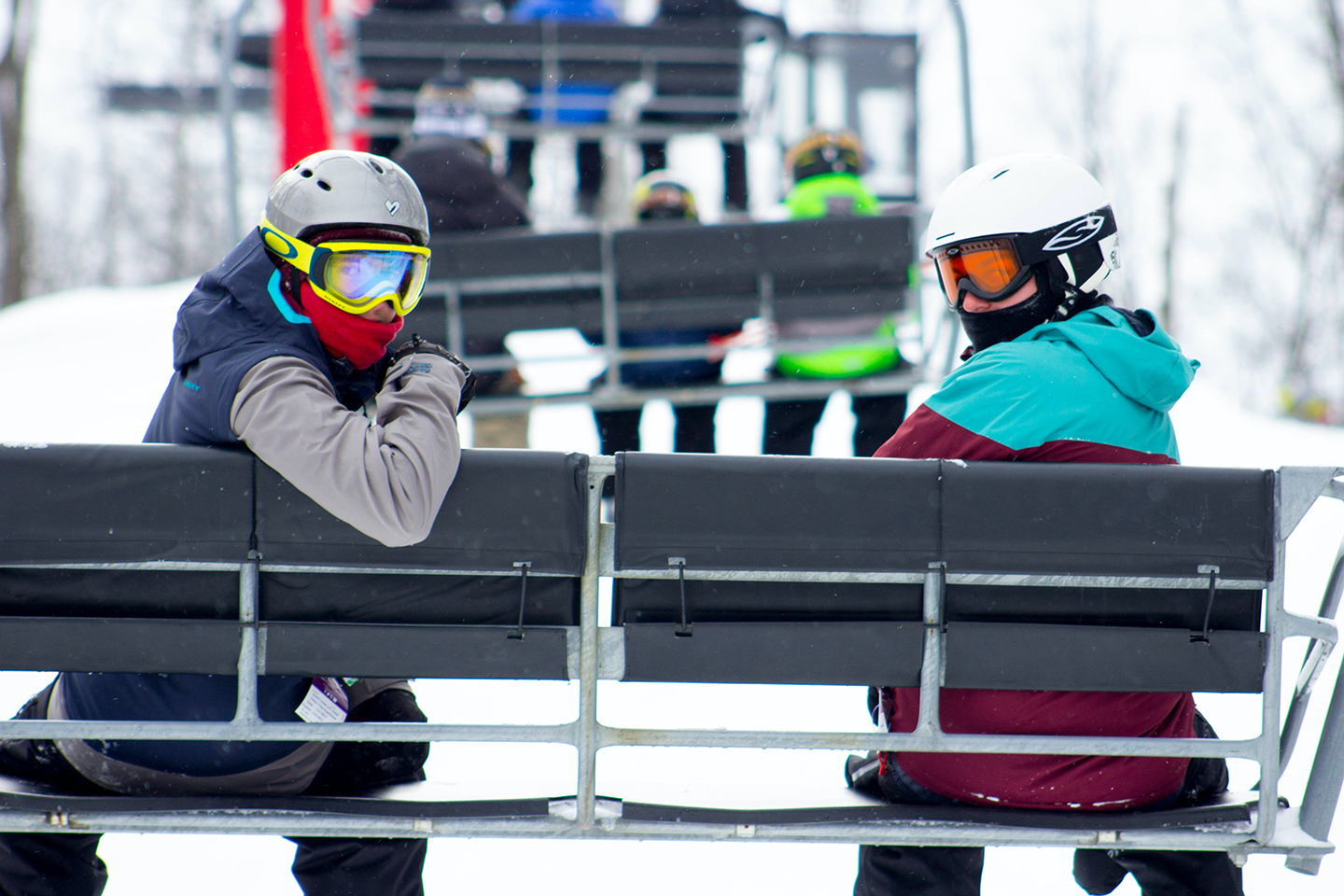 Ski On, Northern Michigan
Ski hills embrace the challenges of 2020
It's beginning to look a lot like winter — but it's going to be a different winter, that's for sure. Whether the local ski hill or the four-season resorts that dot the area, the overriding factor this year won't be the weather, or new hills, or new terrain. It will be the pandemic.
From paying for virtually all services, well … virtually, to using your vehicle as your base camp, the story is pretty much the same everywhere: Book online, pick up your equipment curbside or get it via contactless delivery, and only ride lifts with members of your party.
"For ski or snowboard rental, go online. We'll get all the information and have your equipment pre-set," said Chris Hale, vice president for sales and marketing at Shanty Creek Resort. He said those opting to overnight at the Bellaire resort can pick up their equipment the night before they hit the slopes, or it can be delivered to their room prior to check-in.
That kind of service is more the rule than the exception this year. At Boyne Mountain, curbside check-in will find front desk staff coming to the car to facilitate check-in, while at Crystal Mountain RFID gates will be installed at chairlifts. This will allow for touchless, cashier-less lift ticket transactions, as well as get guests on the slopes efficiently.
Given the restrictions and precautions people are taking because of the pandemic, will this be a down year for the industry? Ben Doornbos, general manager at Nub's Nob in Harbor Springs, doesn't think so. "We have so many people calling. I think we're going to be OK. The demand is certainly there," he said.
That's echoed by his counterpart at Caberfae Peaks, Pete Meyer. "I'm encouraged by the pre-season," said Meyer.
Guest Services Manager Tommy Hess at Mt. Holiday said the family ski area is hoping to be open Dec. 18. "We're trying to figure out what we can and can't do." That includes such things as only allowing one person at a time on the two-person lifts and reducing lessons. "We're trying to be optimistic," he said.
Resorts such as Boyne Mountain, Boyne Highlands, Crystal Mountain, and Shanty Creek were able to weather the pandemic and resulting restrictions throughout the year, giving them a leg up on how to safely operate.

"What we've all learned in hospitality through spring, summer and fall is that the outdoors is where lots of people find solace and let off steam," Hale said, pointing to summer activities like golf, biking, hiking, boating and swimming. In the winter, that means downhill skiing and snowboarding, cross-country skiing, fat tire biking, tubing, snowshoeing and the like.
He said the fact that people are enjoying themselves outside is a point in favor of safety. Another is the fact they are already bundled up for warmth. Virtually all the resorts will be mandating that guests mask up when indoors, on the lifts or around others. "I think (that) can take us into winter safely," he said.
Sammy Lukaskiewicz, director of public relations at Crystal Mountain, said the first part of the year served as a dress rehearsal for winter. "In many ways, we have been working toward winter since March," she said.
Erin Ernst, director of communications for Boyne Highlands and Boyne Mountain, likewise said that operating through the summer and fall laid the groundwork for safely servicing their customers and helped guide them in developing safety measures for their guests and team in winter.
Boyne has resorts outside Michigan, and Ernst said between those properties and the Michigan Snowsports Industries Association, they've been able to come up with a plan for safely enjoying the season.
Hale said the early season closure and changes forced by safety considerations actually led to a silver lining. "We've been able to ask questions, like 'Why have we always done that?' It made us evaluate and re-evaluate. Things that have always been the case may not be the case," he said.
At Crystal Mountain, Lukaskiewicz said owner Jim MacInnes utilized his engineering background to design air filtration systems. "Jim developed a multi-pronged approach for clean air. He nerds out on this," she said with a laugh.
The goal is to keep guests outdoors as much as possible, while spreading out any indoor activities. At the Homestead in Glen Arbor, they also installed new air-filtering equipment and are offering non-contact delivery of rental equipment (are you sensing a theme here?).
"We'll use any space we have," said Tony Farragh, senior manager and director of sales. "At Whiskers (the resort's casual eatery) we've set up for outdoor dining with an outdoor bar and grill." Firepits and outdoor seating are common. "It's team safety and guest safety."
Another popular solution: Having guests who aren't staying overnight use their vehicles as their basecamp. "We're bringing it back to the basics," said Meyer.
Derek Melville, the Parks and Recreation Superintendent for Traverse City, said safety precautions at Hickory Hills include prohibiting using the refurbished lodge this year to prevent indoor crowds. "Since we're not currently allowed to use the lodge for gathering, we're in the process of building two outdoor fire pits for warming stations outside of the lodge. We've also brought our Clinch Park furniture to Hickory to provide additional outdoor seating areas for people taking a break in between runs," he said.
Many of the facilities likewise have expanded their outdoor operations. Keeping people apart as much as possible is key. "We've added 25 picnic tables. Our winter garden patio space has a firepit and is an outdoor food venue," said Doornbos of Nub's Nob. It includes soups, sandwiches, grab-and-go prepared food and snacks, even six beer taps. Boyne Mountain has added five new dining igloos.
Given the constantly changing conditions around the pandemic and resulting back-and-forth restrictions, maybe the catchword is really flexibility. "We all have to be flexible. Planning for contingencies becomes key," said Lukaskiewicz.
While plans are in place most everywhere, the resorts are all awaiting the arrival of cold temperatures and snowfall. "We're waiting until the current MDHHS order is either ended or extended to make a few additional decisions, but we're ready for the temperatures to drop so we can fire up our snow guns," said Melville.
While the pandemic has necessitated changes, like every year there are some other new features at the ski hills: New snow-guns, new lighting (including 1.7 miles of snowshoe trails at Boyne Highlands), new equipment (Sno-Go bikes at Boyne Mountain), and more outdoor facilities (check out the deck at Caberfae). Ultimately, it's all about enjoying the best the region has to offer while staying safe.
Say what you will about the difficulties the pandemic has caused in so many areas of our lives — work, school, dining out, happy hour with friends, holiday shopping in stores, and so much more — but not all is lost, said Lukaskiewicz: "Outdoor recreation is having a really nice moment.
Trending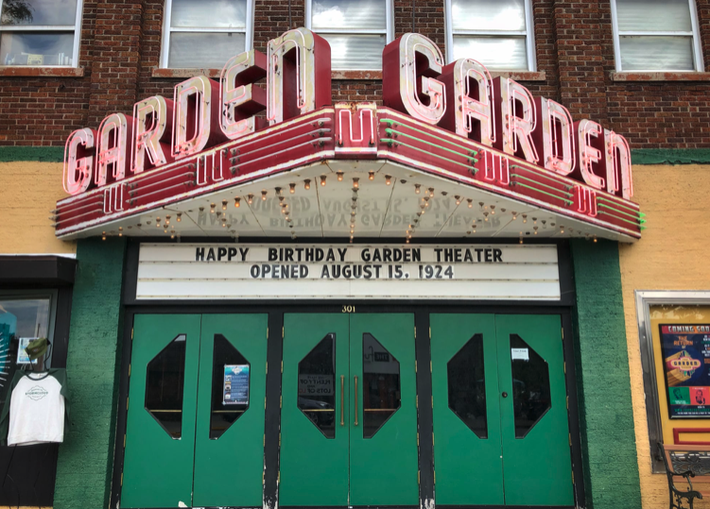 Frankfort's Garden Theater Sold
An innovative, eco-friendly move to include solar energy at the Garden Theater instead led to it being sold to a local non...
Read More >>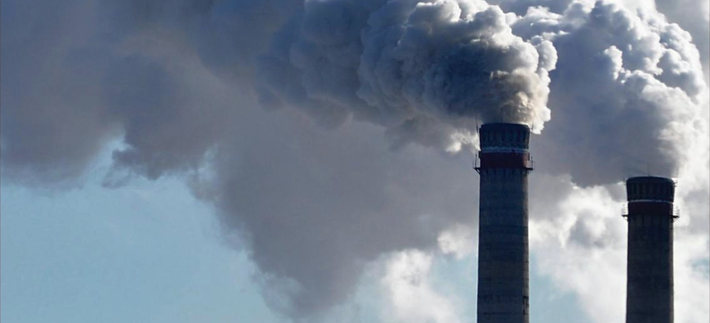 Are Co-Op Customers Subsidizing Dirty Energy?
Michigan environmental groups and clean energy advocates say a deal that Wolverine Power Cooperative entered into a decade...
Read More >>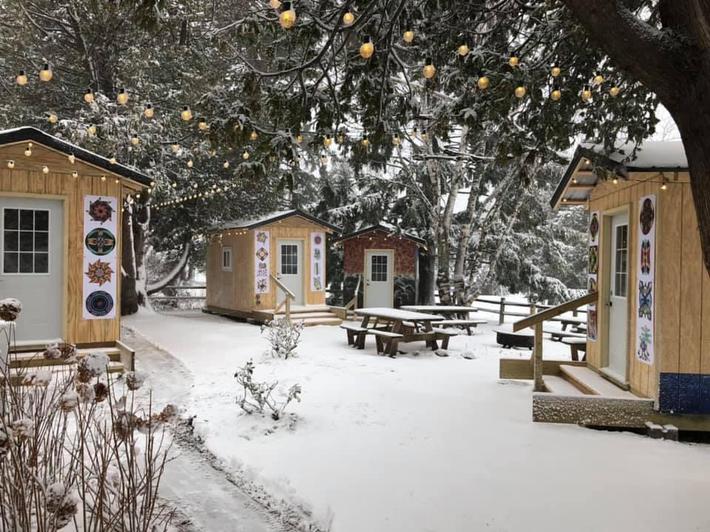 Little Traverse Inn & Gastro Pub
How often, especially in northwest Michigan, do you have the chance to sample both classic English pub fare and an array o...
Read More >>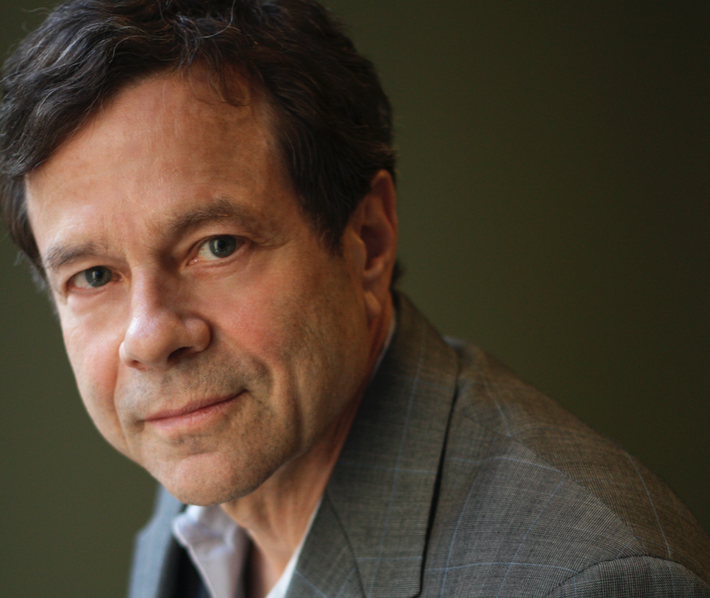 Author Alan Lightman Talks Progress & Patriarchy
Author Alan Lightman isn't the type to take inspiration lightly. "Sometimes I'll come up with an idea,&r...
Read More >>
↑