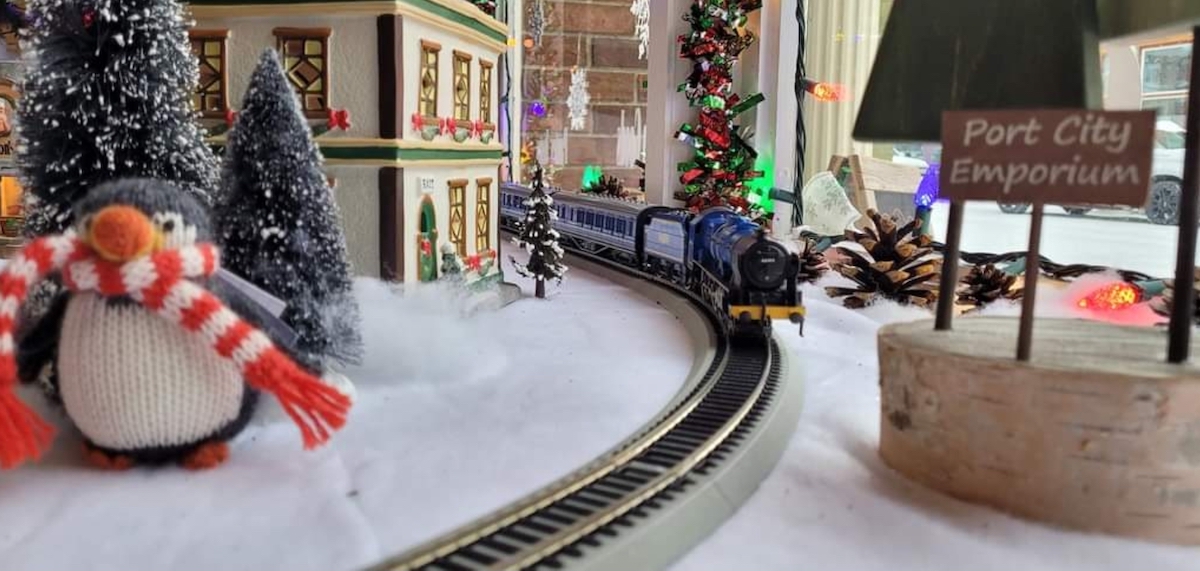 Small-Batch Magic
Getting into the holiday spirit at Port City Emporium
When it comes to decking the halls, Patrick and Anita Shaffer don't just take the task seriously—they take it to heart.
"My mother was an interior decorator among other professions," explains Patrick, recalling how Christmastime and all of the warm, glimmery magic that comes with it was a big to-do in his home growing up. "As an adult, I've always decorated our home to feel like it did when I was a kid."
Now, Patrick's all-out holiday decorating extends to his and Anita's downtown Manistee gift shop, Port City Emporium, which celebrates its third anniversary this holiday season. Since they opened in November 2020, Patrick's love for everything festive has become an integral part of the shop's identity, right down to the homey aroma of hand-poured candles in comforting, fresh-from-the-oven scents.
"I want people to be overwhelmed with a festive feeling as they enter our shop. I want people to go away with the same warm feeling Christmas has always given me," says Patrick. "I strive for it to be something my mother would be proud of."
Gift-Giving Goldmine
Set along the Manistee River, the shop is a gift-giving goldmine stocked from floor to tin ceiling with carefully curated, sustainable, small-batch, and even vintage goods. The Shaffers also focus on local products and carry stocking stuffers from Michigan makers like Northern Nail Polish and Goon Threads, plus goodies from Bear Lake's BrixStone Farms and Michigan Dippin' Dots to create a fun and yummy shopping experience for all ages and budgets.
For the products that aren't sourced locally, Patrick and Anita work with several fair trade organizations to find suppliers. Their shop also features artisan-made finds like stoneware mugs for a toasty hot cocoa moment and hand-carved balsam wood mantle toppers for that person who has everything.
"When we opened, we started with a handful of artists and artisans that we knew," says Patrick. Since then, Port City Emporium has tripled its artist vendors, with many finding the Shaffers through word of mouth. "We are very proud to have so many artists from right here in the Manistee area and work hard to round out the shop with something for everyone while sticking to our small batch model," Patrick adds.
While opening a brand new business during the pandemic had its challenges, the pandemic was also the reason Patrick and Anita, who are originally from downstate, found themselves in the Manistee community at all.
"For a few years before we moved to Manistee, Anita and I were entertaining buying a B&B in the Finger Lakes region of New York," recalls Patrick. At the time, he was working in painting and drywall, plus buying and selling mid-century furniture on the side while Anita was in massage therapy, so they could take their businesses anywhere.
Exactly one day after they pinpointed the property that would herald their East Coast adventure, COVID shutdowns and travel restrictions started making their way through the country, forcing the Shaffers to sit back and rethink their move out of Michigan. That's when they shifted gears, did some life-rearranging, and put their home in the Ann Arbor area up for sale. Instead of trekking east, they headed north to Manistee.
"We had never been to Manistee," admits Patrick. But, the historic downtown district, only a stone's throw from the river and beaches drew the couple to the area. The Shaffers figured they'd settle into their new digs and wait out the COVID restrictions before returning to work. Then, while exploring their new town, they noticed a storefront for rent, sparking their imaginations.
They daydreamed about what it would be like to not just shop in a charming downtown boutique, but to actually own one, a place where Patrick could turn his side hustle of buying and selling furniture and décor into a full-time job. Their vision snowballed.
"Over the next few days, we really started talking more seriously and decided that with the artists we knew and the vintage items we already had, we could have a gift shop with new and vintage," says Patrick.
Gnome for the Holidays
Each year since opening, Patrick and Anita have worked together to transform the space into a winter wonderland. Because Port City Emporium's grand opening came just in time for the Christmas rush—and the first flurry of curbside holiday shoppers—their debut year didn't leave much time or space to glitz things up the way the Shaffers would've liked. But they more than made up for it the next year when they entered (and won!) the 2021 Manistee County Community Christmas decorating contest's business category.
The merry event was dreamed up by the Chamber of Commerce to brighten spirits and bring cheer from a social distance. For the contest, Pat and Anita went whimsical with a "Gnome for the Holidays" theme, incorporating an entire village's worth of gnomes into both their décor and merchandise while lighting up their window displays with bauble-y incandescent string lights for the chilly sidewalk onlookers to admire.
The nostalgic look, says Patrick, was meant to give the giddy look and feel of Christmas morning. "I look at it this way: I'm in the business of making memories for people," he says. "I want kids to remember a magical-looking storefront."
While Christmas shopping online is a given anymore, Patrick says there's a joy to be found in warming up with a hot drink on a cold winter evening and hitting downtown with friends and family to find the perfect gift. So far, Manistee shoppers have proven his point. They've kept the Shaffers busy, snapping up their annual collection of fair trade and artisan Christmas ornaments and filling Port City Emporium's in-store events.
These events, including their holiday flower arranging workshop with local vendor 2DrunkBirches and Black Friday pop-ups with candle, lotion, and soap maker Peachyfrog, have become a big hit for the store.
Pairing up with and getting to know their neighboring business owners has reinforced to the Shaffers that they were meant to be in Manistee all along. "We are so grateful for the support of the local community," says Patrick. "We have invested in Manistee and the community, [and] other business owners and the chamber of commerce have been great to us."
Trending
Pronouns 101
My first assignment in an online graduate-level class was to provide information about my background, including my pronoun...
Read More >>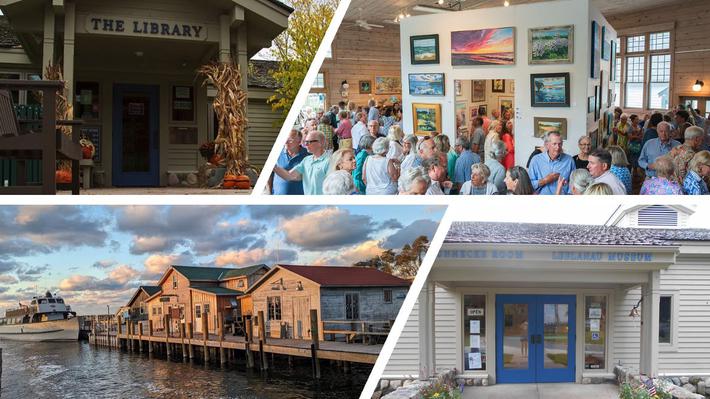 Collaboration Is the Name of the Game
How long does it take to create a cultural center? As few as three years, or as many as 170. Sometimes both. The organiza...
Read More >>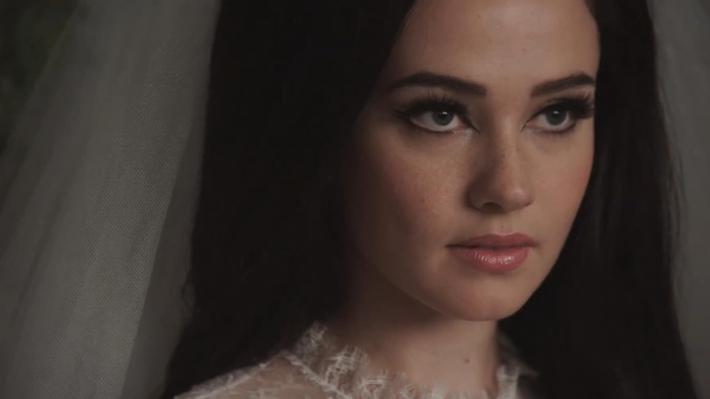 Film Review: Priscilla
While you will certainly be mesmerized by the haunting lead performance from newcomer Cailee Spaeny—and be impressed...
Read More >>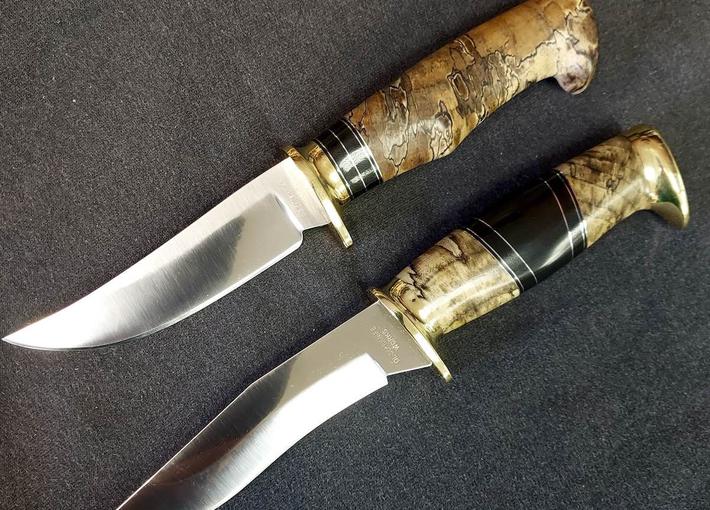 Bespoke Blades
What do you do with a battered ice skate, an old rubber puck, a cracked hockey stick, and a gob of tape? Pitch 'em, ...
Read More >>