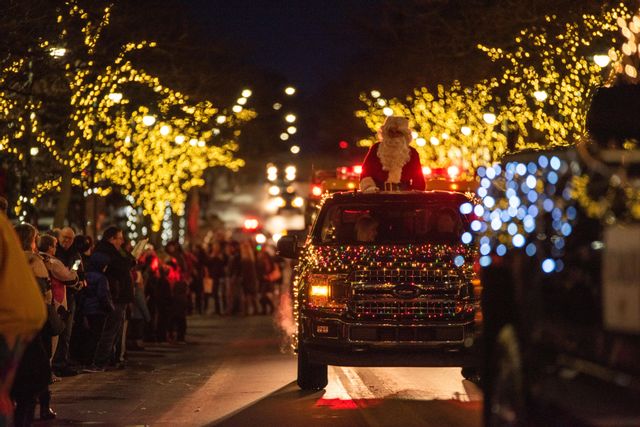 Small Towns, Big Holiday Spirit
Greet the season with one of these local celebrations
Sneak peeks of Santa, big parades, little shops, lit-up trees. Lots of caroling, reindeer, cookies, cocoa, and even a camel. Here's what some of our sweetest northern towns are planning to welcome you and the holiday season this year.

Boyne City
Boyne City shops will throw open their doors for an extra-special night of shopping, snacks, and deals from 5pm to 9pm Nov. 26. Just make sure to be on the sidewalks at 6pm if you want to catch Santa and his parade of floats making their way to the tree lighting in Old City Park.

Bonus: Coldwell Banker Boyne City host a live nativity event that same night, 5pm to 8pm. Guests can enjoy chili and soups, hot dogs, cookies, hot cocoa, and coffee. Stiggs Brewery will be on-site offering complimentary 6oz pours, as will a petting zoo featuring a camel, donkey, goats, baby cows, and more — all of which kids can feed. Every dollar of donations made will go to the Charlevoix Humane Society and Stiggs' Feed a Friend campaign.
Charlevoix (pictured)
Leave it to the town that lights up the lake with summer's Venetian Festival to do a downtown light parade right. From 3pm to 6pm Nov. 26, you'll find Black Friday deals at downtown shops, holiday crafts for the kids, and — at 5:30pm — a holiday parade with lighted floats and music, followed by the community tree lighting celebration with Santa at East Park.

Bonus: On Saturday, Dec. 4, merchants will go even bigger for the Holiday Merchant Open House, where shoppers will be treated to entertainment, samples, snacks, refreshments, special sales, raffles, and more all day long.

East Jordan
Downtown East Jordan will welcome friends and neighbors for its annual Holiday Community Night on Dec. 5. Family, friends, and neighbors are invited to join together from 5pm to 7pm at the community Christmas tree to sing carols, watch a light parade, and even tell their wishes to Santa and Mrs. Claus.
Cedar
Santa's bringing his reindeer to Cedar on Nov. 26 for a short but wonderfully sweet celebration that begins with a few furry friends from his team at 5:30, sees a holiday street illumination set aglow at 6pm, and then Santa himself at 6:30pm for the community tree lighting.
Frankfort
Shop 'til you drop between 9am and 3pm Nov. 27 at Frankfort's Holly Berry Arts and Crafts Fair, the annual indoor holiday shopping experience at the Frankfort-Elberta High School. Come back to the pretty beach town at 7pm Dec. 4. That's when the community gathers round the Christmas tree in Rotary Park for caroling and tree lighting. Attendees will see Santa and Mrs. Claus, complimentary donut holes and activities, plus free coffee and hot cocoa at Petals & Perks before and/or after the event.
Harbor Springs
Harbor Springs offers not one, but two evenings of holiday festivities downtown, beginning with the classic tree lighting, a 106-year-old tradition complete with caroling at 6pm Nov. 27. Kids who want to meet Santa should start the day at the Lyric Theatre, where a matinee showing of Disney's Encanto will end (around 12:30pm) with somebody extra special waiting outside the theater. Hint: He looks good in red.

Bonus: Following the evening tree lighting, the public is invited to an ecumenical chili dinner in the Holy Childhood Parish Hall at 150 W Main Street, just adjacent to the tree, for homemade cookies and hot cocoa, courtesy of the American Legion Auxiliary.
Leland
Did you know Leland has a Christmas Tree Corner? It's a thing — aka the Village Green, on Main Street, across from the post office — and if you're there before 6pm Friday, Nov. 26, you'll catch the fire truck heading up Main Street to light the corner's many trees. Afterward, Santa and Mrs. Claus will stroll the Green with treats for the kids. (Note: The treat for parents starts far earlier that day, at 8am, when select Leland shops open to host special early bird sales.)
Mackinaw City
December brings two options for small-town holiday fun at the tip of the Mitt. First, Friday, Dec.10 brings the Hometown Christmas Light Parade (6pm) and Santa Claus — atop a fire truck headed up Central Avenue — to Marina Park, where he'll join members of the Mackinaw Area Arts Council for some caroling before lighting up the community Christmas tree at 6:30pm. The Mackinaw Woman's Club will provide cookies, Audie's Restaurant will bring the cocoa. On Saturday, Dec. 11, Colonial Michilimackinac will pull out all the stops — lantern-lit paths, King's Cake, tea cakes, comfit, hot wassail, storytelling, games, and so much more — for its Colonial Christmas celebration. Visitors will wend their way from the Barracks, Rowhouse, Ste. Anne's Church (dressed for Christmas mass), the Priest's House, and other historic buildings in this beautiful and educational tour made for families and history buffs. Tickets, $10 or less, are available here.
Manistee
Celebrate the holidays Victorian style with Manistee's Old Christmas weekend and Sleighbell Parade Dec. 2 through Dec. 5. Draft horses pull a 30-foot Christmas tree down River Street as locals dress in Victorian attire for caroling and additional festivities (Hear bagpipes! Meet reindeer! See luminaries!) Also on tap: the town's Festival of Trees and guided tours of the historic 1894 Lumber Baron Mansion, which now houses the Dempsey Manor Bed and Breakfast Inn and Victorian Tea Room.

Petoskey
The place to be in Petoskey on Nov. 27 is Pennsylvania Park at 5pm. That's where you'll find Gingerbread Lane — home to live music by the Northern Michigan Chorale, hot cocoa, a family photo backdrop, and cookie decorating from 5 – 6 pm, plus a mailbox ready to take kids' letters to Santa (be sure and provide a return address!). Givers can also play Santa by dropping their unwrapped gifts for the U.S. Marine Corps' Toys for Tots program at the park. Come 6pm, it's time for the annual Downtown Petoskey Holiday Parade — a big one — with floats, walkers, trucks, and the Petoskey High School Marching Band and Steel Drum Bands making their way from Petoskey High School to downtown.
Rapid City
A dazzling nighttime parade with horse-drawn carriages, brightly decorated vehicles, and lots of Christmas cheer, the Festival of Lights Parade will roll through the Black Hills of Rapid City for the 23rd year on Nov. 28. Line up by 6pm along the route's beginning at East Boulevard or along Main Street, the south end of 7th Street, or the east side of St. Joseph Street.
Suttons Bay
Details are still being nailed down, but we know this much: Saturday, Nov. 27, is Family Day and Holiday Stroll in Suttons Bay. Stores, adorned with lights and holiday finery, will extend their business hours, carolers will sing on street corners, Santa will arrive via fire truck, and there will be a storytime with Mrs. Claus, plus a tree lighting and an opportunity to mail letters to Santa. Stay tuned to Suttonsbayarea.com for the schedule.
Traverse City
Traverse City's light parade and tree lighting came early this year, but the holiday fun continues downtown with twinkly lights, deals, drinks, and snacks on three more occasions: Black Friday & Small Business Saturday, Nov. 26 and 27; Ladies Shopping Night on Dec. 9, and Men's Shopping Night on Dec. 16.
Walloon Lake Village
The annual Lighting of the Village runs 6pm to 9pm Nov. 24, and for a wee village, it's a humdinger. Attendees get to see the Petoskey Steel Drum Band, live reindeer, Mr. and Mrs. Claus, plus enjoy free hot chocolate, kids' activities, and a cash bar. A donation station Toys for Tots will be available, as will wares for sale by local vendors.
Trending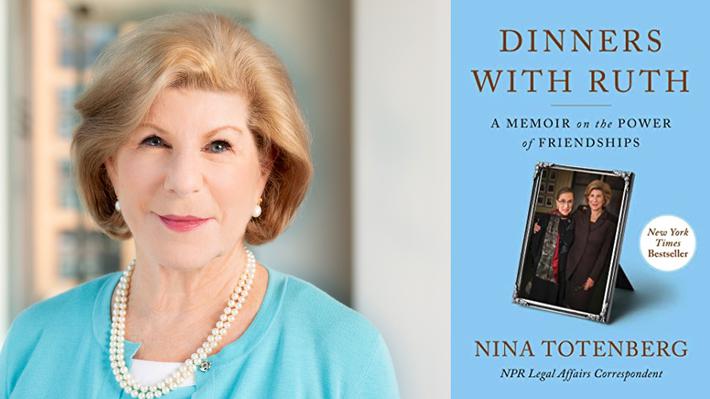 Dinners with Ruth
In the theme of Galentine's Day and female friendships is NPR legal affairs correspondent Nina Totenberg's boo...
Read More >>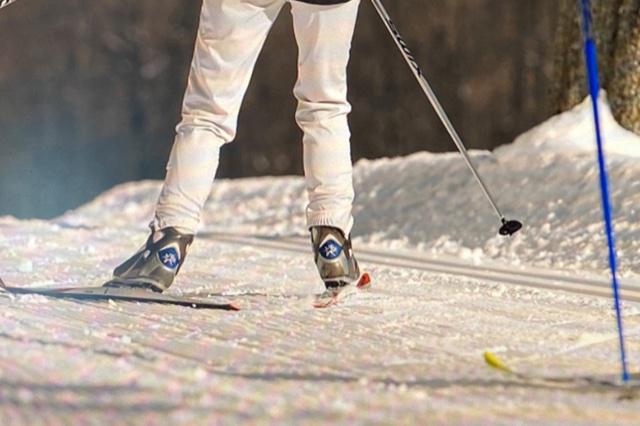 Shooting Ski-t
Take aim when you pair cross-country skiing with airsoft during Crystal Mountain's Airsoft Biathlon on Sunday, Feb. ...
Read More >>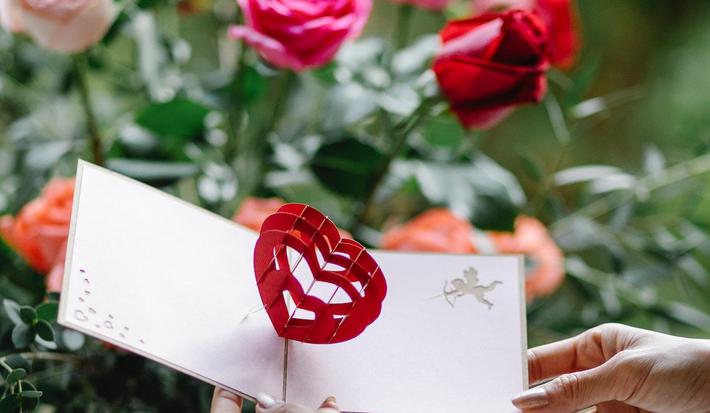 The Lost Art of Valentines: Three spots to find (or make) the perfect card
Remember the days of giving valentines in elementary school? Of perfecting each card and sentiment and placing each sparkl...
Read More >>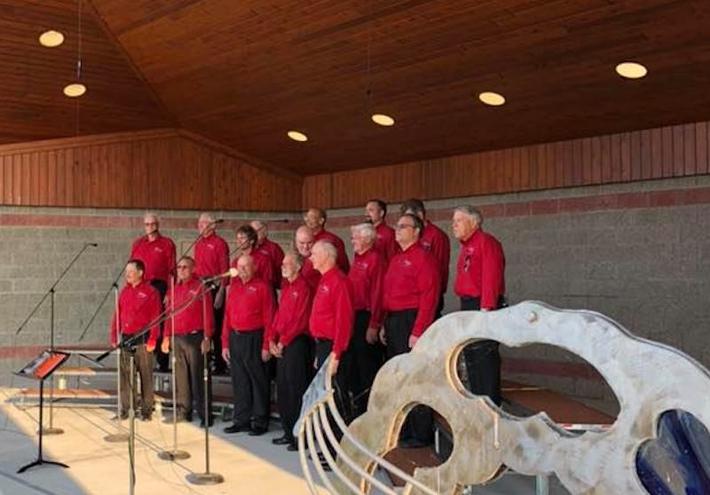 Singing Valentines
If you need a fresh way to show your love and gratitude this season, then perhaps a singing valentine is up your alley. Th...
Read More >>