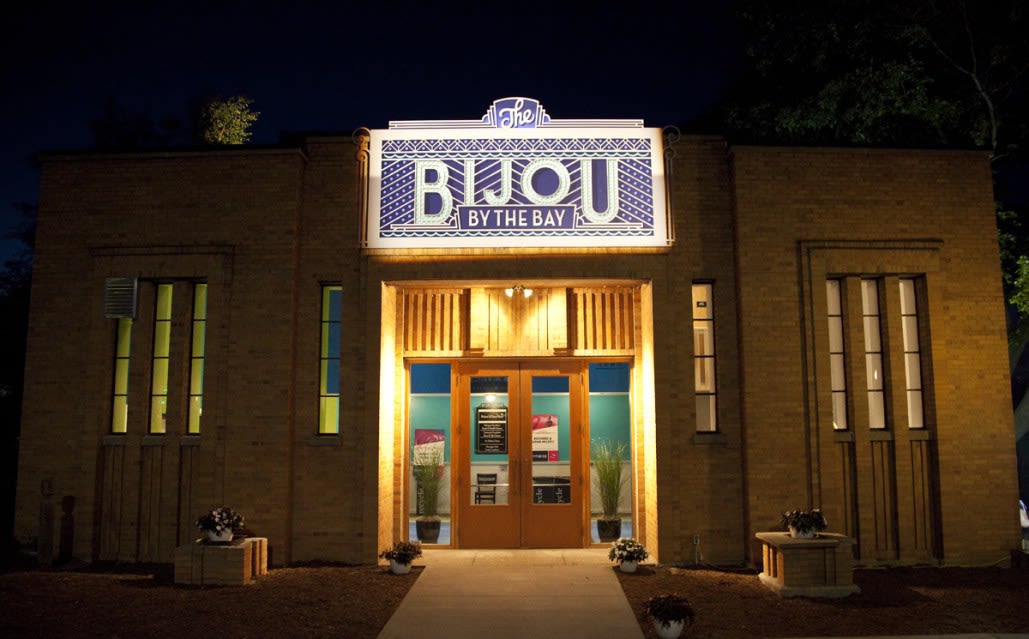 Small Towns, Big Screens, High Hopes
Taking a tour — and the temperatures — of the North's vintage movie houses
For many small cities and towns, a key to a vibrant downtown has often been the draw of a movie theater. That's proven especially true in northern Michigan.

In the latter part of the 20th century, many of our screens went dark as huge multiplexes and a rapidly expanding selection of cable channels, home entertainment systems, and gaming consoles seemingly sounded death knells for our small independent theaters.
A few hung on while others closed, yet recent decades have seen several come back from the dead — helping to revive our downtowns and draw audiences to neighboring restaurants, shops, and bars even in the low-tourism months.
But as the years have pressed on and facilities have continued to age, some of those we thought were saved or safe — The Bay Theater in Suttons Bay, The State Theatre and Bijou in Traverse City, The Garden Theatre in Frankfort among them — revealed safe wasn't a forever state. COVID-19-related closures would deal an even tougher blow for some.
So how are our beloved community movie houses doing today? The answers might surprise you. Of the dozen we called, only a handful didn't respond; of those that did, reports of growing ticket sales, community support, and repairs-in-motion look to promise more happy endings than tragic turns and cliffhangers.
The Vogue, Manistee
www.voguetheatremanistee.org
The Vogue Theatre was built in 1938 and was a northern Michigan variation on an Art Deco theme, with a deeply recessed entry and 935 seats. Alas, over the years it fell into disrepair and closed in 2006. The comeback: In 2010, a feasibility study funded through USDA Rural Development concluded that the building was structurally sound, and it could — and should — be restored to meet market demands, particularly as there were no movie theaters elsewhere in Manistee County. That year, the Manistee Downtown Development Authority purchased The Vogue property.
Total rehabilitation and renovation cost $2.6 million; it included new mechanical and plumbing systems, roofing, and a totally renovated interior. It was buoyed by a $500,000 grant from the Michigan Economic Development Corporation and aided in part by Hollywood filmmaker Michael Moore, who had also helped spur the community effort to bring back the State and Bijou movie theaters (in 2007 and 2013 respectively) in Traverse City.
· The Vogue reopened in 2013.
· It now has two movie screens. The Pure Michigan room has 188 seats; the Olsen room has 44 seats.
· State-of-the-art digital projection equipment and facilities were installed by industry leader Boston Light & Sound.
State Theatre, Traverse City
www.stateandbijou.org
Though the State Theatre opened its doors in 1949, its history actually dates back to 1916, when Julius Steinberg opened Traverse City's first theater. The Lyric was built to complement Steinberg's Grand Opera House, immediately west of the Lyric on Front Street. On Jan. 17, 1923, it was devastated in a fire but was subsequently reopened almost a year later, on Dec. 20 that same year. The Lyric was burned to the ground in another fire on Jan. 3, 1948. When it reopened on June 30, it was under the current name.
Two decades of on-again, off-again plans and activity started with the closure of the theater in 1996, followed by the purchase by Barry Cole and the State Theatre Group to convert it into a performing arts complex. Seven years later, the State Theatre Group and Interlochen Center for the Arts announced a partnership to renovate the theater. The building wound up in the hands of Rotary Charities, who donated the theater to the Traverse City Film Festival in May of 2007. Following a complete renovation, the Traverse City Film Festival officially reopened the State Theatre on Saturday, November 17, 2007.

It remained open until the pandemic struck. While most other theaters have since reopened, however, the doors at the State remain locked. TCFF founder Michael Moore has cited both the pandemic and needed repairs as necessary to reopening. In a recent interview with Northern Express sister publication, The Ticker, Moore noted the receipt of a federal PPP grant of $933,000 should enable both the State and Bijou to make repairs and upgrades to theater equipment, ventilation, and air circulation systems, as well as address flooding issues at the State, but he declined to offer a timeline.
Bijou by the Bay, Traverse City
www.stateandbijou.org
The Con Foster Museum building, constructed by President Roosevelt's Civil Works Administration in the 1930s, had been vacant for many years when it was transformed into a state-of-the-art movie theater in 2013. It pays tribute to its namesake, Conrad Foster, who started working at age 13 in the Bijou Theatre in Boston, moving to Traverse City in 1917 to run the Lyric, which he did until his death in 1940.
Though it too remains closed, the interior of Bijou by the Bay features large-scale murals showcasing the Lake Michigan shoreline on which it sits. The murals were designed and painted by celebrated local artists Glenn Wolff and Rufus Snoddy, who also managed to work in some Easter eggs paying homage to cinema. It is owned by the city of Traverse City, which just renewed its lease to the Traverse City Film Festival for another 10 years.
Elk Rapids Cinema
www.elkrapidscinema.com
Another Art Deco-themed theater, it was built and operated by Mr. and Mrs. Edwin Loomis, who opened it in September 1940 as the Elk Rapids State Theatre. Today it is owned by local businessman Joe Yuchasz, who bought it in 1973. He says business is almost back to pre-pandemic levels, with June 2021's figures at 140 percent of those in June 2019.
· Perhaps its most notable feature is the world's largest black light ceiling mural, which covers the entire ceiling of the theatre — though Yuchasz says he has to repair two circuits that are not currently working.
· The theater was renovated with plush seats, an upgraded sound system and digital projector.
· The theater still has the original "cry room" intact and in working condition for parents with crying babies or small not-so-quiet children.
· Yuchasz tells Northern Express he hopes to purchase some additional equipment, such as a new popcorn machine to replace the current one that's been in place since 1952. He says it still makes great-tasting popcorn but is getting more difficult to repair.
Rialto Theater, Grayling
www.graylingmovies.com
If you're looking for a great story, the Rialto is just the ticket. When it opened in 1915, it was owned and run by George Olson. Today it's owned by his great-grandson Jordan Stancil and run by Jordan's brother AJ, making it in all likelihood the oldest family business in Grayling and the oldest theater run by the same family in the country. "It's the only one that's survived two pandemics," added AJ, referring to the Spanish Flu pandemic of 1918.
· The Grayling Opera House was built in 1882. Olson took it over in 1915, renaming it the Rialto and showing films.
· The original building was destroyed by fire in 1930 and rebuilt with many Art Deco details.
· It now seats 194. Previously it seated 432, but the capacity was halved when new luxury reclining seats were installed.
· The Rialto was built by Howard Crane, who also designed and built the celebrated Fox Theatre in Detroit.
· Boasts very high ceilings, which help to make it acoustically superior to many theaters of the time
· The Rialto stage also hosts live entertainment
Lyric Theatre, Harbor Springs
www.lyricharborsprings.com
Talk about back from the dead: The Lyric theater opened in 1926 and showed films until 1981, when it was closed and converted into retail space. In 2016, a charitable nonprofit, The Lyric Theatre, opened the new Lyric, one block from its original location downtown.
General Manager Scott Langton says the theater did well through the pandemic, due to the support of the community. Business dropped to about a quarter of what it had been last year. "Normally it's about 60,000, and last year it was about 14,000. But that was still 14,000 people who came out. We're back in the saddle now. We had a really good July," he says, adding that he hopes the strong ticket sales continue. The Lyric offers first-run, foreign, classic & family favorites.
· The Lyric has three screens: 200 seats, 24 seats, and 41 seats.
· The Lyric's concessions include beer, wine, and locally sourced treats.
· The theater also features The Met: Live in HD and Exhibition on Screen artist series.
Charlevoix Cinema III
www.charlevoixcinema.com
Tom and Kristin Jillson bought the theater from Luther and Mary Kurtz during the COVID-19 pandemic. Tom had run theaters in Grand Rapids and California before moving back to Michigan and was running the theater with plans to purchase it, but the pandemic moved those plans up a year.
When Montgomery Ward closed its stores, Tom Jillson had been a part of conducting surveys across the country regarding the viability of movie theaters in their place. That work led him to work in retail, albeit for Walgreens. He still works for the chain today, in addition to running the cinema. He says the movie theater industry is dependent on consumer confidence. And while the Charlevoix Cinema theater is down about 60 percent from pre-pandemic numbers, Jillson is doing his part to get more patrons feeling confident about breathing inside theaters again; he works as an immunizer at Walgreens.
· Originally a single screen, now a three-screen theater.
· Moved from Bridge Street to its location in a plaza on Antrim Street, just off Bridge Street.
· It's one of the few theaters Up North with the capability to show 3D movies.
Cherry Bowl, Honor
www.cherrybowldrivein.com
Not a downtown theater, but one of the few drive-ins left in the state. According to the authority — and if you can't trust driveinmovie.com, who can you trust? ' Michigan once had more than 100 outdoor drive-ins operating in the state. Since that peak in the 1950s, over 90 percent of them have closed. There are currently 10 remaining drive-ins in Michigan.
The Cherry Bowl opened in 1953 and has run movies almost every summer since. Although FM radio broadcasting is now used to deliver the movies' audio, original vacuum tube Motiograph amplifiers are still powering the old speakers affixed to posts, each crowned with the festive glow of red lights now a rare sight at drive-ins.
· Capacity of 300. That's cars, not people, so how many can you pack in the trunk?
· The Cherry Bowl only shows G, PG, and PG-13 movies, in keeping with its mission: family fun.
· It also boasts a playground, miniature golf course, and volleyball court for families to play on before the movie starts, as well as a vintage concession stand.
The Bay, Suttons Bay
www.thebaytheatre.com
The Bay in Suttons Bay has hosted movies on its screen and music and special events on its stage since 1946. But in late 2018, the longtime family owned theater was set to close. The local community responded by creating a 501(c)3 non-profit organization to take over the operation of the theater.
Rick Andrews, who heads the nonprofit, says the combination of the theater's lean operation and community support saved it. He says the fact the nonprofit purchased the building and leases some space to a bank enabled to draw some income even during the pandemic-related shutdown in 2020. "It's a great community asset," he says.
Zeke Smith, a tech at the theatre, says attendance has been increasing in 2021 and is approaching pre-pandemic numbers.
· The new non-profit showed its first film at The Bay on New Years Day 2019.
· Attendance grew 45% in 2019 to more than 17,000 visitors.
· The Bay Theatre retains its turn-of-the century look with original seats, hardwood floors, and popcorn served in classic red and white boxes.
· It shows Hollywood hits, contemporary and foreign films, live performances and the Beyond The Bay Film Series. It also offers private screenings and has Blu-ray capability.
Garden Theater, Frankfort
www.frankfortgardentheater.com
The 312-seat Garden Theater opened Aug. 15, 1924. Over the years, maintenance issues and a failed steam-boiler system limited it to showing movies only in summer. In June 2008, locals Rick and Jennie Schmitt and Blake and Marci Brooks purchased the struggling theater. With community support, they opened the theater again that summer before closing it for extensive renovations in October. On June 18, 2009, the Garden Theater re-opened with a new heating and cooling system, a digital sound system, new seats, and a restored entrance area.
Unfortunately, their efforts and investments weren't enough to ensure the theater's future. A proposal to install solar panels led to the discovery that the roof was in imminent danger of collapse, and the cost was far beyond what the owners could afford.
Once again, the community rallied. On December 30, 2020, The Friends of The Garden Theater, a 501(c)(3) organization, purchased it and continued with the necessary $2 million fundraising efforts. Rick Schmitt, who serves as the spokesperson for the Friends, says The Garden will reopen this fall.
· The plan: The theater will be dedicated to film showings 85 percent of the time, with 15 percent available for community, school, and other live performances
· Target re-opening date is Oct. 1.
· New executive director is Katie Jones.
· The Frankfort Film Festival will go on as planned Oct. 21–24.
Trending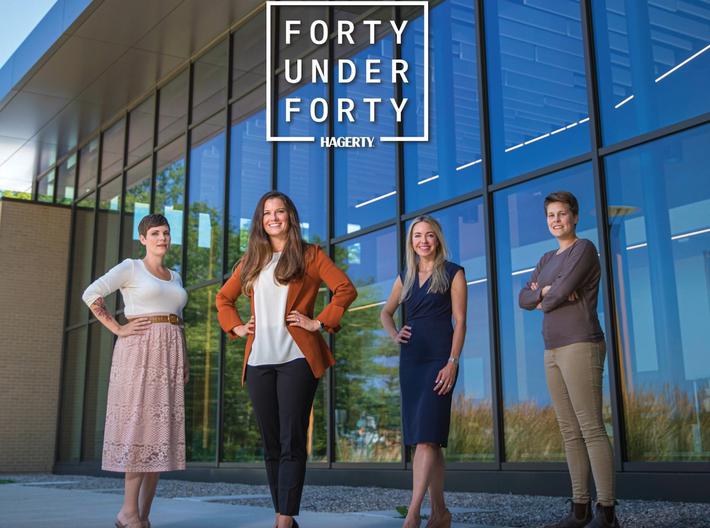 Nominations Now Open for the Hagerty/TCBN 40Under40
For 17 years, the Traverse City Business News, sister publication to Northern Express, has been celebrating the young move...
Read More >>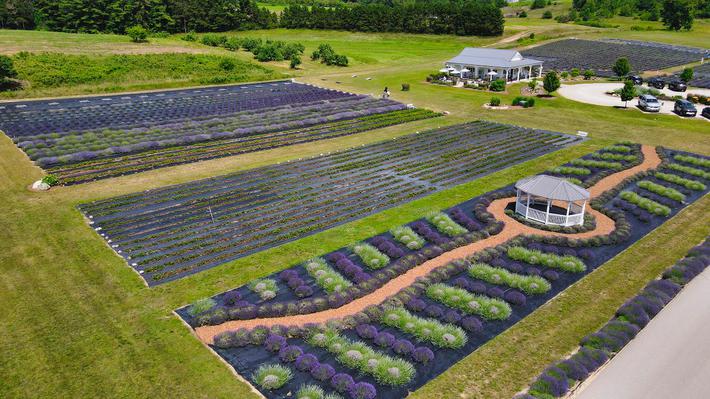 A Secret Garden
Sshh! This one is for your eyes only. The Secret Garden at Brys Estate has opened for the season, and it's time to c...
Read More >>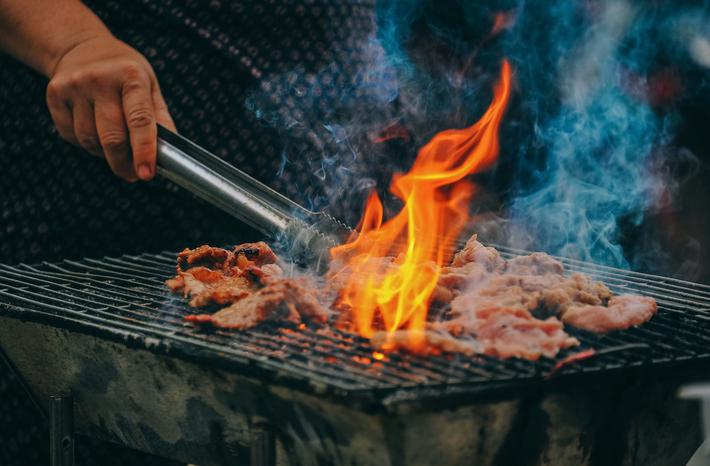 What's Cooking at Shady Lane
Celebrate your dad at Shady Lane Cellars' Father's Day Cookout. Offering a brat and Gruner Veltliner pairing f...
Read More >>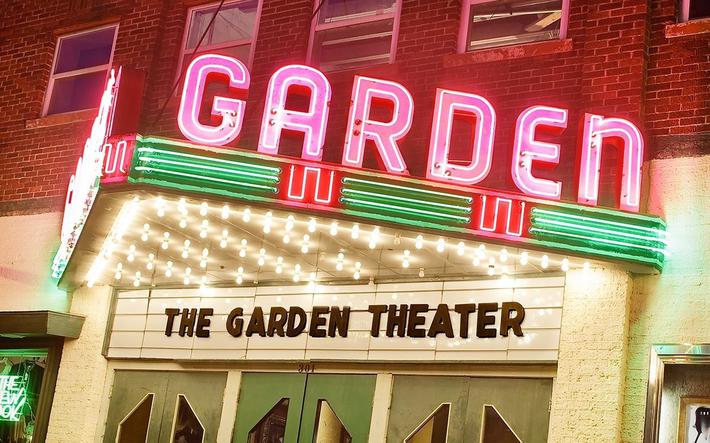 48 Hours in Frankfort
Roll the cameras—the Frankfort48 Film Contest is full of action this weekend! The contest is the trial grounds for t...
Read More >>