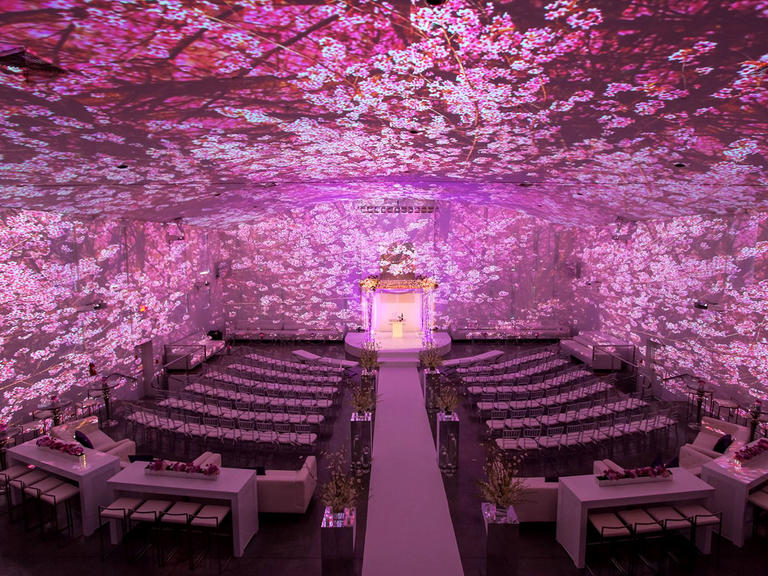 Something New: 2017's Top Wedding Trends
Much like fashion itself, every year brings with it new wedding trends and ideas, from the shifting designs of wedding dresses to new takes on cakes, and 2017 is no exception. Here are some of this year's best new ideas to keep your wedding plan on top of the latest trends.
Super–Specialized Invitations
This year, it's not enough to pick out a cute font and let the printer do the rest. 2017's brides are in on the whole invitation process, with the end goal being the most unique invitation they can dream up. From a complete suite of hand–lettered works on beautiful hand–selected papers (try sableandgray.com in Traverse City) to bright envelopes in shades of fluorescent yellow or bright fuchsia (the latter is also one of this year's hot fashion colors), the choices are many. Try laser invitations (available at northerlydesign.com, also in Traverse City), dark paper with white ink or even glow–in–the–dark ink to turn your regular invite into a fun and quirky puzzle for your guests to solve. Unusual materials like stamped metals or even plexiglas turn those invitations and place setting cards into true souvenirs of your special day.

Mobile Music
Whether it's part of the bachelor/bachelorette party, a way to calm nerves on the way to the rehearsal or a fun excuse for the party to continue after the bride and groom have departed, mobile karaoke is rapidly becoming a big hit for modern wedding festivities. By mobile, we mean "car" – you'll be in a limo equipped with a top–notch karaoke machine, microphones and a stockpile of pop, rock and country songs for you and your guests to wail along to, whether you're crooning The Dixie Cups' "Chapel of Love," rocking out to Train's "Marry Me" or getting funky with Bruno Mars' "Marry You." Car Trek of Traverse City (cartrektc.com) is one local purveyor of this trend, offering more than 6,000 karaoke songs to choose from, three microphones and an LED and laser light show right in the car.
Metallic Silhouettes
Traditional white or crème are never wrong, but if you want to be truly ahead of the bridal curve, follow the lead of this year's wedding fashion runways and choose something metallic. You might immediately think of gold and silver – either of those is definitely gorgeous – but the top two trends are softer metallics in rose gold, bronze or copper, which are all beautifully flattering shades, especially for nighttime weddings. Airy fabrics like tulle, long mermaid–style trains and reflective elements like sequins add lightness to these daring dresses. Additional new trends such as off–the–shoulder lines, modern blouson waists and skirts with sections that snap off to reveal shorter sheath dresses beneath (perfect for reception dancing) add even more zip to your sparkling choice of aisle wear.
Projected Glamour
Take advantage of technology to make your guests ooh and ah by utilizing projection mapping (pictured above) for your wedding cake, or, even more impressively, for your reception tent or room. Much like those lighted advertisements you've seen projected onto the sidewalk in big cities, your wedding cake can be festooned with scrolls of moving "frosting"; a wall can feature your monogram or initials; or you can cover the inside of your reception tent with an entire surface of projected swirls, geometric designs or flowers. If you're tech savvy and your space isn't too big, there are plenty of instructions online on how to do this with your computer, specialized software and a high–powered projector (check out Christie Digital at christiedigital.com for some impressive ideas). If you'd prefer someone else to tackle this assignent, check out companies like Grand Rapids' Encore DJ (encoredj.org), Light Bright in Howell (lightbright.us) or Light Up My Event (lightupmyevent.com) in Rockwood. The only real limits are your imagination and your budget.
Transparent Treats
The two biggest trends in wedding cakes this year are polar opposites, but both are easy to explain to your favorite wedding cake bakery. The first cake is the transparent or "naked" cake, which is perfect for less formal celebrations. Instead of elaborate icing or fondant, these cakes are left mostly unfrosted or very faintly swept with buttercream and then topped with fruits or fresh flowers; some bakers will "ombre" the different batter layers of naked cake for a gradation of color. The second trend is to create a vintage wedding cake of the very tall variety; some of these cakes have 10 or 12 layers and feature nostalgic, traditional piped frostings that look torn from the pages of a 1950s' wedding magazine. These tall cakes add loads of drama while the transparent cakes offer a more modern, spare look, so this choice is an entirely personal one. Another dessert trend brides are sweet on for 2017 are "grazing dessert stations" at the reception; these are essentially the dessert version of a cocktail bar with treats like s'mores, gourmet candy bars and miniature cupcakes for guests to enjoy.
Unique Getaways
Rice, a limousine and tin cans clanging along behind? That's so 2002 (but fine, of course, if you're going for that retro vibe). This year's couples are stepping away from the hug–everyone–as–you–gradually–leave departure and embracing quirky grand exits, coming up with inventive and unique ways for family and friends to stand in a crowd and watch them depart.
Locally, couples might meander away on a fun pedal boat, a canoe covered in flowers or a pontoon boat after a lakeside wedding. Other couples might don leather jackets over their wedding gear and zip away on a motorcycle for two (or a bicycle built for two, if they don't mind departing slowly). Still others might rent a vintage car and change into what used to be called "traveling clothes" for an old–fashioned exit. More dramatic options include leaving via horse and carriage (try blackhorsellc.com in Empire), or, if money's no object, arranging for a hot air balloon ride to float into a new life together (inquire at grandtraverseballoons.com in Traverse City or skyadventures.com in Oxford, Mich.). Or – for a complete flip on this idea – some might arrive at the church via one of these options. Those who do will not only surprise their guests but also ensure priceless photo opportunities.
Trending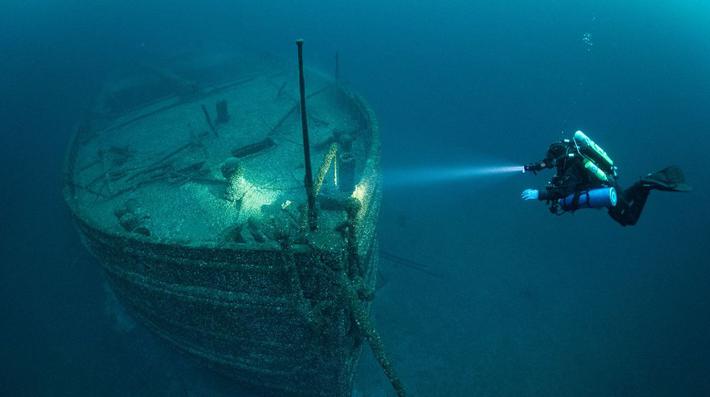 Up North Aquaman Explores Great Lakes Shipwrecks
Chris Roxburgh is northern Michigan's Aquaman. While you might not immediately recognize his name, you've pro...
Read More >>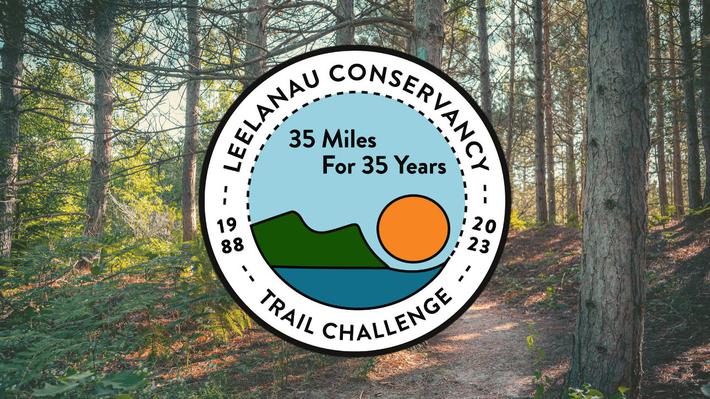 Anniversaries Celebrated in the Great Outdoors
The Leelanau Conservancy turns 35 this year, and in those three-plus decades, they've preserved over 16,000 acres an...
Read More >>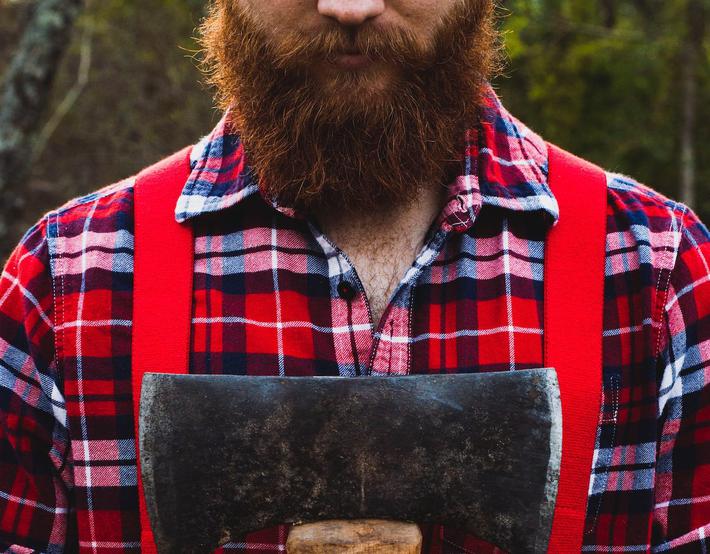 A Flannel Affair
Bust out the flannel one more time before spring is here to stay for the Wexford County Historical Society's Lumberj...
Read More >>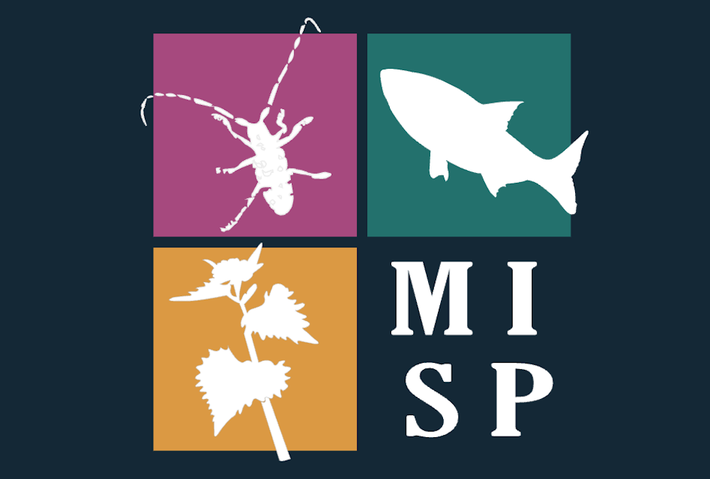 Watch Out for Invaders
Spring is here—cue the trumpets! But while we're thrilled about the return of warmer days, we're not so ...
Read More >>