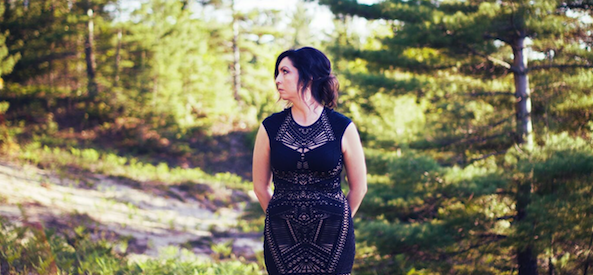 Spring Re-Awakening
Traverse City musician Angela Josephine re-emerges with a brand new album
Ever since she got her start at a Borders open mic night in 2002, local singer-songwriter Angela Josephine has been a notable fixture in the northern Michigan folk music scene. She's flitted in and out of the Contemporary Christian Music world, earned comparisons to the likes of Amy Grant and Nick Drake, and brought her modern indie-folk sound to venues ranging from Horizon Books in Downtown Traverse City to the stages of the TC Film Festival.
Recently, though, things have been pretty quiet in the Angela Josephine camp.
That's set to change this month, as Josephine releases her brand-new full-length album, titled Daylight. However, even as Josephine gears up to drop her first musical release since 2012 (and her first full-length album since 2005), it's the period of relative silence between those recordings that is most informing her mindset.
Josephine has been through a lot since the release of her 2012 EP, titled Stone Bright Solid – Volume 1. Her sister died of cancer, and she became the primary caregiver for her father-in-law in his final stages of life. Just recently, her mother-in-law passed away unexpectedly. Amidst these crushing losses, Josephine says that she was "trying to be everything to everyone" while still attempting to maintain a career.
Eventually, something broke. Josephine found herself battling an illness whose origins had to do with exhaustion and deep, unaddressed anxiety. So, she walked away from music. She put down the guitar, canceled a string of gigs, stopped writing songs, and took a three-week vacation to New Zealand with her husband to mark their 25th wedding anniversary. Even after returning to her home in Traverse City, she took some time before returning to music with the passion she had always brought to it. In fact, it took the words of a loved one to bring her back.
"One of the last things my mother-in-law said to me, before she passed unexpectedly, was 'Honey, you have to get back to your music,'" Josephine says. "That was a wake-up call."
The result is Daylight, a dark, explosive album that Josephine describes as a "folk-rock opera." Recorded over the past two years at studios in Ann Arbor and Detroit, and co-produced with acclaimed Ann Arbor singer-songwriter Chris Bathgate, the album is lush, immersive, and complex. Josephine says it's about finding light in darkness and meaning of life in brokenness. The story or thematic arc of the album is loose, in part because Josephine crafted the songs into a narrative after writing them. The way she describes the story, though, is as "a reflection of my personal journey over the past seven years."
"When I write music, what I find is that it tends to be a self-fulfilling prophecy, and that later I live into the meaning of what the song is about," Josephine says. "So, I had these songs and I needed to process what they were saying. I needed to put them into a form that would make sense for me and be my truth."
Bathgate, Josephine says, proved to be instrumental in shaping what Daylight would become — not only thematically or narratively but also musically. When the two went into the studio together to start the project in 2016, they already knew each other well. Bathgate produced Josephine's four-song EP back in 2012, a project that came about thanks to a Kickstarter perk for one of Bathgate's records. When the two reconvened in 2016, Bathgate was familiar with Josephine's artistic impulses — and willing to push them to their brink.
"Chris said to me, 'How important is it to you to be able to reproduce these songs live?' Josephine says. "And I told him, 'I don't care about marketability. I don't care about producing it live. I care about being true to the art. I want these songs to live and breathe, as if they're talking to us.'"
Consequently, Daylight is a true studio production, one that takes Josephine's sound further from her initial brand of homespun folk music than it has ever been before. The instrumental arrangements are layered and ambient, pitting radiant strings and mandolins against reverb-drenched vocals, foreboding pianos, and even scrapes of aggressive electric guitar. The ambition of the music helps bring to life the light-versus-dark themes of the writing, and works to convey the album's narrative of struggle and redemption.
For Josephine, the album is the light at the end of the tunnel for what has been a difficult few years in her life. It's been a painful road, but also one she wouldn't change. After all, it's the dark moments in life that make the daylight worth savoring.
"Some of the best music and art comes from a place of brokenness, and the reason for that is that so many people can relate to it," Josephine says. "It ultimately brings hope. It's not a sad, dark thing, because it shows us we can find light right where we are. We don't have to live up to some ideal place we want to be in the future, or someplace we've been in the past. You miss what's right here when you're doing that, and what's here is what is important. What's right here is all we have."
You can order Daylight or learn more about Angela Josephine online, at www.pledgemusic.com/projects/angela-josephine.
Trending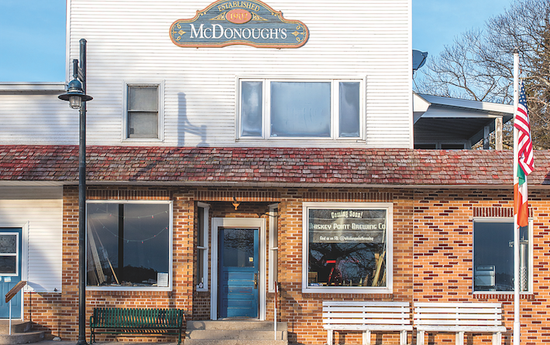 Welcome to Michigan's Most Remote Brewery
After years of planning and honing his beer-making skills, this spring, Patrick McGinnity plans to open Beaver Island&rsqu...
Read More >>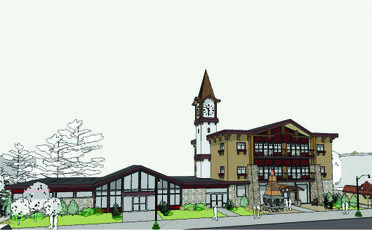 Gaylord: A boomtown Up North
Gaylord native Gary Scott had moved to Indiana, where he and some partners started a business to invest in distressed prop...
Read More >>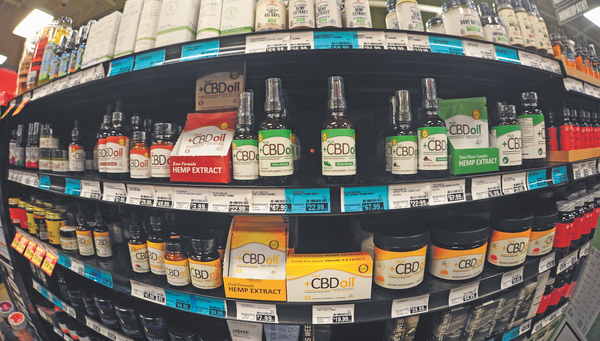 CBD Laws: Dazed and Confused
The sign outside of Family Video in Kalkaska lets drivers know the store has more than just movies. The sign reads: &...
Read More >>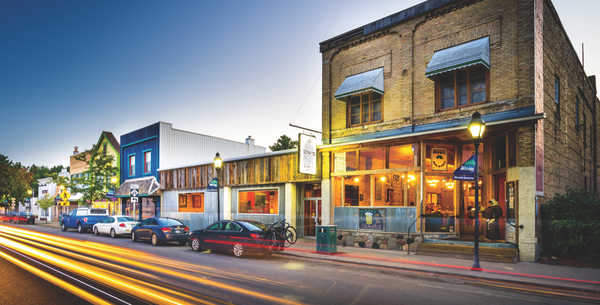 Small Up North Towns on the Rise
Spotlight on Bellaire (pictured)Seems Traverse City isn't the only place in the region making those "Best...
Read More >>
↑