Spring RestauranTour Roundup
Great takeout available now — and ideas for post-pandemic eats
Cedar Sol Taco Stand & Hydro Farm
Tacos are hunger-staving, mood-improving food, even when skies are grey. And some of the North's most revered tacos come from Cedar Sol Taco Stand & Hydro Farm, co-owned by Michael and Nikki McHugh, of Cedar. The couple cracked open the windows of their roadside restaurant in March this year, rather than the as-usual May, to the collective rejoice of their nearby fans.

Perched in the rolling and picturesque hills of Cedar, the Cedar Sol Taco Stand & Hydro Farm is in its tenth season, which historically ran Memorial Day through Labor Day. Nikki McHugh said of their early opening: "We are here to support our neighbors and provide access to good food. Because the business is on our homestead, we are here already — so we are cooking for our neighbors and locals from our commercial kitchen. It feels good to be able to offer this, and it's what we know how to do."

And social distancing? The taco stand is built for it. "We have always been unique that we assist people through windows. Only now we ask for call-in orders only and payment over the phone," she said.

On the Menu: The flour- or corn-shell tacos ($4 each) brim with a choice of seasoned ground beef, marinated grilled chicken, slow-roasted pork, or spicy grilled chorizo. They're showered generously with chopped cilantro and onions. Fresh lime and Cedar Sol's homemade red or green hot sauce add just the right brightness. For 50 cents each, you can go wild with cheese, pico de gallo, wild rice, black beans, and sour cream. And all of the above can be crafted into a taco salad.

Nikki said they learned secrets to authentic Mexican cooking from their friend Carlos Carrera, originally from Oaxaca, Mexico. He lived with them and helped them on their farm in the early days of the taco stand. (Cedar Sol got its start as a hydroponic farm; today the McHughs grow cilantro, onions, greens, tomatillos, and more for their recipes.)

The McHughs use Michigan-raised pork and beef in their tacos, and the chorizo is sourced from a company in Holland. "The chorizo has kind of a cult following," said Michael.

And that amazing green hot sauce? "Tomatillos, cilantro, jalapeños, and salt. That's it," said Michael.

The McHughs sell containers of their hot sauce to-go, as well as their freshly prepared pico de gallo and tortilla chips, which Michael said they source from El Milagro in Chicago. "They are top-shelf. Their chips are incomparable," he said, laughing. "I can't believe I am talking that way about tortilla chips. But they really are."

Cedar Sol is also providing essential local foods for pickup at the taco stand — staples such as Grazing Fields eggs, Mooville Creamery whole milk, Carlson Arbogast Farms dry beans, Dekam Organics ground beef, Naturally Nutty peanut butter, and Food For Thought strawberry preserves. (Email cedarsolhydrofarm@gmail.com for the complete list; order by Tuesday 3pm for pickup on Friday.)

Find the Cedar Sol Taco Stand, open 3pm to 8pm Tuesday through Sunday, at 9452 South Cedar Rd., in Cedar. (231) 883-8080, https://cedarsolhydrofarm.com
The Filling Station Microbrewery
Between the classic architecture of the 1927 train depot building it occupies and its large outdoor patio space — which sits right on the train station's old railway platform, overlooking the local library and children's gardens and Boardman Lake — The Filling Station isn't quite like any other beer-making establishment in northern Michigan.

Klepper and his team play subtly with the train theme, too: Beer flights are served on decorative locomotive trays, and the brewery's 20 beer taps are classified as "tracks," with depleted kegs labeled as "derailed" until new beers can take their place.

On the Menu: Klepper says the goal from the beginning — both for food and beer — was "to keep it simple and do it well." The beer menu, crafted by brewers Andy Largent and Tom Hodges, aims to deliver classic brew styles with a local bent. Examples include the Walla Walla IPA, brewed in the "Pacific Northwest" style but utilizing only ingredients harvested within a 10-mile radius; or the Iron Junction Bourbon Stout, an imperial stout aged in American oak barrels from Iron Fish Distillery in Thompsonville.

In terms of food, The Filling Station is ostensibly a pizza place but hardly your average joint. All of the microbrewery's pizza pies utilize house-made flatbread doughs and made-from-scratch Sicilian-style red sauce, which Klepper says replaces with more natural garlic and herbal flavors the high sugar content found in most marinara-style pizza sauces.

The pizzas themselves are innovative and unusual, mashing up ingredients not typically found on a pizza together: See the Wolverine, which pairs spicy flavors (pepperoni and jalapeno pepper) with sweet ones (pineapple); or the Burlington Northern, a pie with red onions, pears, prosciutto, brie, parmesan, and a balsamic reduction drizzle. There's even a vegan pizza called the "Silver Fern," which skips the cheese entirely. Klepper notes that guests can also build their own pizzas, if they're more in the mood for, say, a classic pepperoni-and-cheese pie.

While The Filling Station is in a relatively good place at the moment — Klepper says he's been humbled by the amount of support the restaurant has received from the community — he admits it's been surreal to see the restaurant empty. Especially with its family-friendly menu (and pet-friendly patio), The Filling Station was meant for large groups and communal celebrations. For his part, Klepper said he's hoping those days can come again soon.

The Filling Station Microbrewery, 642 Railroad Place in Traverse City, is open 11am to 10pm seven days a week for curbside service, as well as delivery within a 5-mile radius of the microbrewery. Find its up-to-date menu at www.thefillingstationmicrobrewery.com or by searching "Filling Station Microbrewery" on Facebook. Call (231) 946-8168 or (231) 633-7274 to order.
Five Shores Brewing
Five Shores Brewing in downtown Beulah opened in January, and with its menu of several brews, cider, wine and a host of beverage-friendly foodstuffs, it became an immediate hit. Credit owners Oliver Roberts and Matt Demorest, two home-brewing enthusiasts who met at a Michigan-Michigan State tailgate in 2017 and within weeks became fast friends and business partners with a shared dream: their own brewery, preferably Up North.

Identifying exactly which town to locate their brewery in took a while, as they focused first in Leelanau County. Then they saw the old Quonset hut building, which had long sat vacant in the middle of downtown Beulah. Drawn not only to the oddly-shaped building but also to the community, they bought it, and brought it back to life as Five Shores Brewing in honor of the nearby waters — Crystal Lake, Cold Creek, and of course, Lake Michigan.

On the Menu: As expected for a brewery, the focus is first on the beer, and the beer here reflects Roberts' commitment to modern contemporary styles — American lagers, IPAs (including fruited IPAs), brown and brut ales, and the occasional stout. (It's easy to trust that commitment when its held by a brewer who's won three Great American Beer Festival medals.)

The duo doesn't overlook other beverages, however. They offer a bushel of ciders, courtesy of a collaboration with Tandem Ciders; wines, including a sparkling wine made with L. Mawby; and a blackberry mead, plus Northwood sodas and draft ginger kombucha from Cultured Kombucha of Traverse City. Coming next will be draft cocktails, pre-mixed and stored in kegs for ready access.

While the focus is on the beer, Five Shores offers a number of comestibles, from starters to sandwiches, all of which are meant to complement, not overwhelm, the beer. "Shareables" include guacamole, blue cheese and French onion dips with various chips, avocado hoagie toast, and what may be the world's largest pretzel.

Panini press sandwiches are the staple, including a tuna melt with Swiss and tomato, turkey Reuben, Bavarian ham & cheese, a Cuban-ish (Swiss, ham, pulled pork, pickles and mustard) and green apple and gruyere, among others. Cactus beef chili, Thai carrot ginger, a soup of the day, mac and cheese, and a flourless chocolate torte round things out.

While Five Shores has temporarily closed its curbside pickup, the partners have good reason for optimism that it'll will reopen to a hungry and thirsty public: In an end-of-April beer selloff of three new brews, they sold more than 900 cans in a matter of hours, selling out their entire supply.

Find Five Shores Brewing at 63 S Benzie Blvd., in Beulah, and www.fiveshoresbrewing.com. Keep up with news of their reopening or reinstated curbside delivery service by searching "Five Shores Brewing" on Facebook.

The Dish Cafe
For 14 years, husband and wife duo Randy Waclawski and Patty Hickman have owned The Dish Cafe, located steps from the busy corner of Front and Union streets in downtown Traverse City. The bright, intimate space offers a healthy take on fast-casual dining, featuring crowd-pleasing salads, smoothies, soups, and sandwiches.

"We are typically open for lunch and dinner," says Waclawski. "We're quick service during the day and then shift to a little more slowed down, personal service in the evening with more food and drink specials."

But like so many other restaurants, when COVID-19 put a halt to foot traffic, Waclawski and Hickman were forced to significantly reduce operations.
"One of the hardest days of owning this place was the day a couple weeks ago, that we had to lay off most of our staff," Waclawski says. "We love our staff, work with them every day, and miss them so much. We had to make the decision to just keep two people, mostly to minimize who is coming and going from our building." (They have taken on a new employee, however: their 5-year-old son, who now has the run of the dining room if both parents need to be in for prep or lunchtime.)

Waclawski said the take-out business has kept them going, enabled them to pay a few bills, and — happily, for devoted customers — given them some time to work on some new menu items for summer, such as an Ahi Tuna Bowl, Lamb Skewer Mediterranean Plate, and a pastrami Rueben with a smoky dressing and sauerkraut.
On the Menu: Right now, the menu is already full of options your nutritionist would approve of, like the Buddha Bowl (quinoa, almonds, kalamata olive tapenade, hummus, onion, tomato, cucumber, feta, lemon parsley vinaigrette) and the Sesame Wrap (broccoli, cucumber, carrot, chow mein, green curry sesame dressing), as well as classic recipes made better, like the Avocado Grilled Cheese or Go Green Quesadilla with pesto, broccoli, tomato, spinach, and cheddar.

While vegetarian and vegan dishes abound, carnivores will find plenty to love in the signature Cuban sandwich, Western Club, or San Diego Salad. And when their doors are open, The Dish features a rotating medley of soups, including their beloved tomato basil and spicy black bean.

During the shutdown, we have been open during the week for," he says. "Take-out business has been keeping us going, paying a few bills, and mostly just keeping us sane, and we've been working on a new menu to open back up with."

For the time being, The Dish Cafe is open 11am–4pm Monday through Friday for takeout lunch, heat-at-home dinners, and beer and wine to go. Find it at 108 S. Union St., Traverse City. (231) 932-2233, www.thedishcafetc.com.

Taste of India
Golan and Jina Rabbani came a long way to start their new life in Traverse City — namely, more than 8,000 miles from their home in Bangladesh. Having decided that it was no longer safe to remain in their native country due to egregious human rights violations, they emigrated to New York with their young son and daughter in January 2015.

As a lawyer in Dhaka, the capital city of Bangladesh, Golan Rabbani was a leading figure in the legal sector, fighting tirelessly for an end to the ongoing human rights violations, and actively protesting against them at great personal risk.
But how do you go from being a human rights lawyer to a restaurateur?

"In Bangladesh, we had a big house, and the whole family lived there," said Rabbani. Not just my wife and I and our children, but my brother, my sister, and our parents. You know, our Bangladeshi culture is very family oriented — we love to be with each other. We don't like to live individually or be isolated from each other. And food is a very important part of our culture, too. So we not only live together, we also cook together, we eat together. There is always a crowd at dinnertime, and every meal is a celebration. We are born and brought up that way."
After a friend of a cousin in Port Huron, Michigan, showed the Rabbanis lots of beautiful photos and told of "many wonderful things" about northwest Michigan, the family put down roots here, and in January 2019, began developing plans to open their own restaurant. When a vacant food court space opened up at the Grand Traverse Mall in September 2019, the Rabbani family jumped on it. On Jan. 2, 2020, Taste of India opened for business.
On the Menu: The food at Taste of India is as authentic as it can get. Everything is made in house (including the spice combinations and the naan bread) from recipes that the Rabbanis and their relatives used to cook daily in Bangladesh. And each step of the process is very time- and labor-intensive. Butter Chicken (chicken with butter, onion, garlic, cashews, tomatoes, cream, and spices) is currently a top seller, said Rabbani, as is Aloo Gobi (a vegetarian potato and cauliflower curry). Other selections on the menu currently include Tikka Masala (chicken with red chilis, ginger, garlic, tomato sauce and spices), Vegetable Biryani (mixed vegetables with rice and spices), Chana Masala (chickpea curry with rice), and Bangaleer Dal Vat (a very traditional lentil curry with rice and a bit of smashed potato that is, as the name suggests, actually a Bangladeshi specialty).

Samosas (savory fried pastries with a filling of potato and peas), a classic Indian appetizer, are also offered. Each "combo" box includes one curry dish as well as three or four other items, including such things as vegetables, rice, fresh naan, or chicken pakora (dusted and deep-fried chicken fritters). Note: The menu changes from time to time, so it's best to call ahead if you have a favorite dish to make sure it is available.
Rabbani welcomes feedback from Taste of India's customers, and the question he hears most is how "spicy" or "hot" the food is.

"And I tell them, we do use a lot of spices — that is inherent to Indian cooking — but our food is more about complex flavors than heat. And for those who are concerned that the spice levels might be more than they can handle, we are happy to give them a small sample before they order. And by the way, we have a lot of mild items, too."

Taste of India, which is located inside the Grand Traverse Mall Food Court, 3200 South Airport Rd. West, in Traverse City, is temporarily closed but anticipates reopening as soon as the stay-at-home order is lifted. Keep up on the latest by following them at tasteofindiatc.us, searching "Taste of India Traverse City" on Facebook, or calling (929) 346-2200.
Trending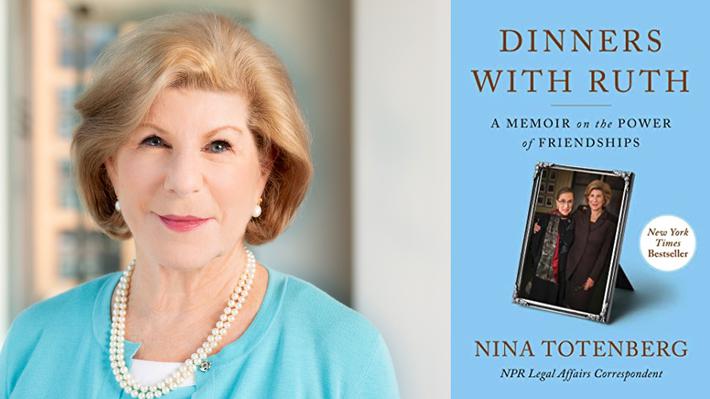 Dinners with Ruth
In the theme of Galentine's Day and female friendships is NPR legal affairs correspondent Nina Totenberg's boo...
Read More >>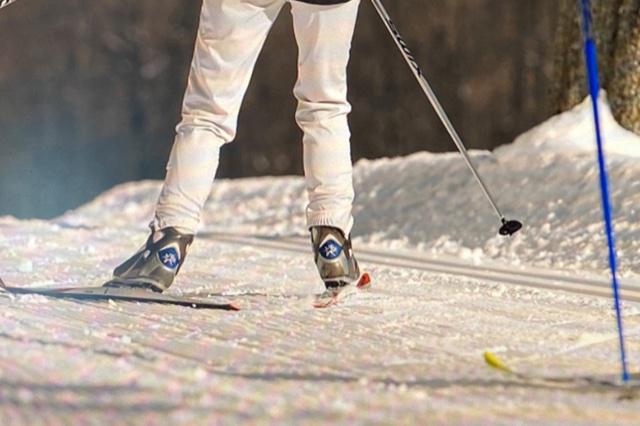 Shooting Ski-t
Take aim when you pair cross-country skiing with airsoft during Crystal Mountain's Airsoft Biathlon on Sunday, Feb. ...
Read More >>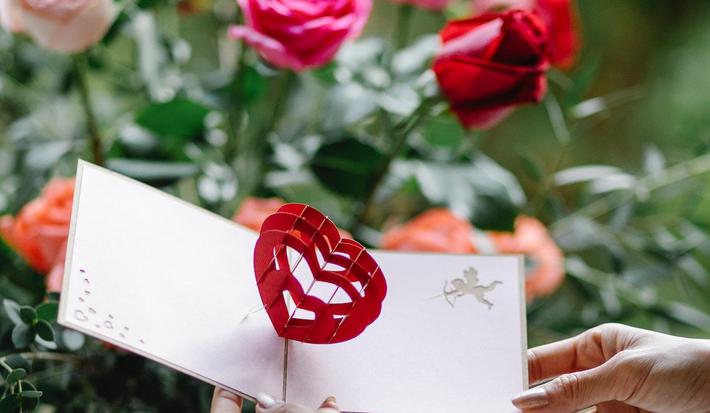 The Lost Art of Valentines: Three spots to find (or make) the perfect card
Remember the days of giving valentines in elementary school? Of perfecting each card and sentiment and placing each sparkl...
Read More >>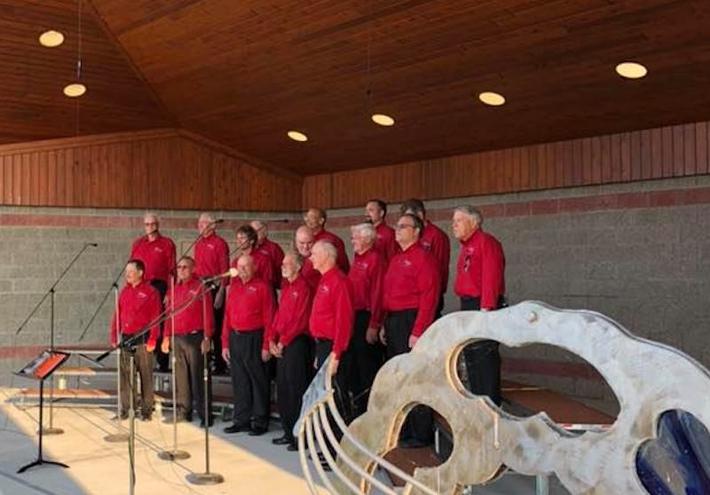 Singing Valentines
If you need a fresh way to show your love and gratitude this season, then perhaps a singing valentine is up your alley. Th...
Read More >>