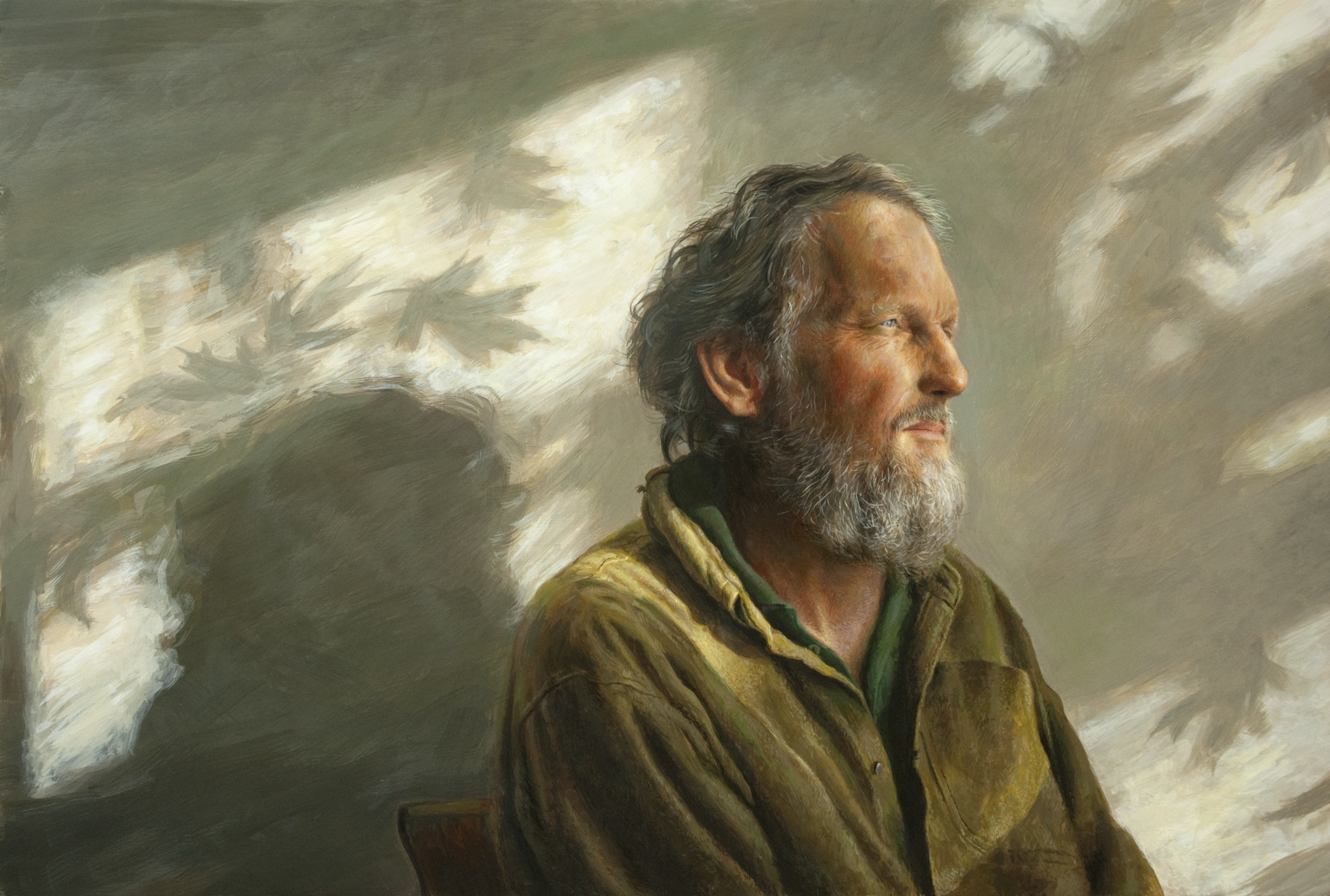 State of the Art
Summer's must-see gallery shows and exhibits
Northern Michigan is synonymous with many things: Lake Michigan, cherries, beautiful rolling hills, wineries, and, of course, art — folk art, fiber art, photos, oil and watercolor paintings, sculpture, ceramics, and on and on.
While there's no way to cover all the galleries and exhibits, here we present a showcase of some of the best shows the region has planned this summer. Think of it as a creative primer, a starting place to explore the arts scene as your road-trip your way around the North. From Manistee to Cross Village, we've got you covered.
GRAND TRAVERSE
Crooked Tree Arts Center
Crooked Tree Arts Center in Traverse City is hosting the Oil Painters of America juried summer salon show. The OPA represents over 4,000 artists throughout North America, and is dedicated to promoting excellence in representational (non-abstract) art. The exhibition will run June 23-Sept. 1 and includes over 200 pieces by many of the top oil painters working today. Megan Kelto, the associate director for the Traverse City location of Crooked Tree, said there will be some 230 pieces in the show. The focus of the jurying process (by Roger Dale Brown, a nationally renowned Master Signautr Member) will be to select paintings showing the highest quality in color, composition and draftsmanship while emphasizing diversity in style and subject. The extent of the show means it has expanded into the Carnegie Rotunda.
Hint: When you visit, pick up a copy of the Arts & Crafts Trails booklet. It features even more galleries, events and studios from across the region.
Dennos Museum Center Mandatory
Dive beneath the surface of the world's rivers in "Monster Fish: In Search of the Last River Giants," at Dennos Museum, which opens June 17. Dr. Zeb Hogan, aquatic ecologist, National Geographic Fellow and host of the Nat Geo WILD series "Monster Fish," has spent nearly two decades searching for and studying the rare, large freshwater fish species profiled in the exhibition. Enormous in size and rapidly dwindling in number, these ancient fish play critical roles in their freshwater habitats. The interactive exhibition will include five life-size sculptures of monster fish as well as videos and hands-on interactive activities for audiences of all ages. The exhibition showcases close to 20 species and their diverse freshwater ecosystems. In addition to highlighting the biology of each species, the exhibit depicts the cultural ties between the fish and local people, from mythical tales and storied traditions to threats and conservation efforts. Dr. Hogan will speak at the Museum Members opening for the "Monster Fish" exhibit on June 16 at 8pm in Milliken Auditorium. The exhibit runs through Oct. 7.
Michigan Artists Gallery and Higher Art Gallery
These two Traverse City galleries are currently collaborating on "Art in the Peaceable Kingdom," which runs through June 15. Between the two galleries, there are 70-plus artists represented. Some of the works are moving, some are humorous, some serene, all inspired by Peaceable Kingdom by Edward Hicks (1833). "We wanted them to interpret 'Peaceable Kindom'" as they wished, said Sue Ann Round of Michigan Artists Gallery. It features 22 3-D mixed media interpretations as well as 33 wall pieces. Higher Art Gallery also has diverse pieces from 15 artists. The show gives patrons the opportunity to see the many unique interpretations inspired from one piece.
LEELANAU
Glen Arbor Arts Center
"Water is part of our identity," said Sarah Bearup-Neal, gallery manager at Glen Arbor Arts Center. Thus the newly-opened gallery's first show: "New Views: Water = Life = Art." A juried exhibition of 2-D and 3-D works, it explores the many ways in which people intersect with water: ecologically, economically, creatively, as a contributor to regional identity, and as the basis for a creation myth symbolized by a mother bear and her cubs in Lake Michigan. "We asked people to examine their relationship with water," said Bearup-Neal. The exhibit runs though Aug. 4, with an opening reception June 9 from 6 to 8pm.
GAAC is also offering a host of companion programs. On June 15, Anne-Marie Oomen and Linda Nemec Foster talk about art and their new book, The Lake Michigan Mermaid. "More Than Just a View" on July 15 features a panel discussion about the health and welfare of local water bodies and watersheds with Jim Lively of the Gr.oundwork Center, Tom Nelson of the Leelanau Conservancy and Jim Olson of FLOW. Others include a presentation on the Glen Lake Association's water monitoring boat, the Discovery, and "The Art of Water in 28 ½ Minutes," a survey of the ways visual and performing artists interpret and translate water.
Synchronicity
The gallery represents some 90 Michigan-based artists. The works range from paintings to pottery, sculpture, jewelry, glassware, even furnishings.
Stylistically it is curated to appeal to a diverse audience, with artworks ranging from abstract to realistic, traditional to contemporary. Unlike many such facilities, Synchronicity was designed in 1996 specifically as a gallery by Traverse City architect Jon Walter. Its eight rooms feature cathedral ceilings with abundant windows for natural light.
Suttons Bay Galleries
The Suttons Bay Galleries was founded in 1988 by Harry and Piper Goldson. It includes paintings, engravings, manuscripts, lithographs and sculpture. The Goldsons have assisted collectors from coast to coast – nationwide and from Lake Huron to Lake Michigan – to assemble their collections. Both private and corporate collectors have included art from the gallery, which includes a host of botanical and bird prints (including works by John Gould and John James Audubon), fine works on paper and fine painting. The gallery also features numerous works by noted Western artist Russell Chatham, including paintings and lithographs. All the gallery's offerings are accompanied by a historical writeup/authenticity statement, and can be custom framed according to museum quality standards and all pieces.
BENZIE
Oliver Art Center
Overlooking Betsie Bay and Lake Michigan, the Oliver Art Center in Frankfort will feature three female artists for its next exhibit, opening June 8 and running through July 13. Beth Bynum, Cynthia Foley and Sarah Innes each have a unique style. "All create art that is colorful and engaging," said Brian Iler, associate director at Oliver Art Center. All are also longtime teachers. Bynum says her art reflects her joy of learning, the challenge of using recycled materials, and my interest in cultures around the world. Foley often uses human masks as an object for non-human species, from birds and animals to fruit. Innes drew constantly from an early age, and credits her grandfather's elegant gutting of the fish he would catch as an early inspiration.
Michigan Legacy Art Park
A nonprofit located on a 30-acre preserve leased by Crystal Mountain for $1 per year, Michigan Legacy Art Park is the vision of artist David Barr. When he was awarded the Governor's Michigan Artist Award in 1988, he told the audience of his desire to create a Michigan Art Park, a place where artists could tell the story of our state in and through the fundamental materials of nature. Founded by Barr in 1995, the Art Park is a natural extension and reflection of his work and global influence. It features 50 outdoor sculptures that celebrate Michigan's culture and history along nearly two miles of wooded hiking trails. The pieces, by more than 25 contemporary artists, tell the stories of the people, events and natural resources that continue to shape the legacy of Michigan. The park's exhibits are placed along the two miles of hiking trails. The upcoming exhibit features Detroit sculptor Robert Sestok.
MANISTEE
Manistee Art Institute
For more than 23 years, the Manistee Art Institute has fostered the visual arts in Manistee and surrounding areas. Throughout the year the MAI hosts exhibits, both large and small, on different themes, and it has an active life drawing session weekly. For many years it called the Ramsdell home; today its Artisans Gallery at 345 River Street in downtown Manistee showcases some of the area's finest artists with a large variety of works. The front portion is art for sale, while the back part is used for exhibits. MAI Board President Kerry Schubach is looking forward to an exhibit she hopes to mount in July featuring three generations of artists from a single family. The MAI offers classes and workshops. Many are geared toward youths, with scholarships, classes and its popular Kids Art Camp.
The Art Deck
This outdoor facility at 7187 Miller Road in Onekama serves as a springboard for the annual Art Snake Studio Tour, taking place this year on July 7 and 8 from 10am to 5pm. Organizers Les Scruggs, who owns the property and creates sculpture there, and painter Jamey Barnard, who owns the Handstand studio/gallery in Onekama, promise an exciting line-up of artists at their work environments. Many bicyclists attend the event, riding to each of the studios around Onekama and Portage Lake. This will be the 11th annual Art Snake and will feature Onekama area sculptors, painters and printmakers in the places they create their work. The event is free, though works are for sale. A map card to find the studios will be available at Onekama and Manistee area businesses and the Manistee Visitors Bureau.
EMMET
Three Pines Studio
Located in tiny Cross Village, Three Pines is the vision of the husband-and-wife team of Joann Condino and Gene Reck, following their retirement from Wayne State University. Reck's woodblocks and ceramics are complemented by Condino's fiberworks, and the gallery also includes pottery, fiber art, jewelry, worked wood, paintings (watercolor, oil, pastels, acrylic), glass, yarn and block printed cotton goods. One of the studio's themes this summer is polka dots. It was inspired by a display by Japanese artist Yayoi Kusama in Washington, D.C. In response, Three Pines is showcasing a dizzying variety of polka dots both indoors and out, from ornaments and lanterns to snakes, even offering Kusama classes for kids.
If you're looking for something more abstract, take a look at Condino's felt cones. "Triangles are my favorite shape. Cones are 3D triangles," she said, and in addition to their abstract artiness, displaying the cones can lead to a reduction in noise as they absorb the sound waves. Function follows form.
Tvedten Fine Art Harbor Springs
Tvedten Fine Arts has been a mainstay of the arts scene in downtown Harbor Springs for 24 years. Owner Margaret Tvedten features nearly 30 different artists in her gallery, hailing from across the state and across the country. From folk art to ralism to abstgracts, Tvedten focuses on what she calls "quality art" in the 100-year-old building the gallery calls home. The displays and artists represented are ever-changing, and Tvedten said that makes it a must-stop for her regular seasonal visitors, as they know each visit will showcase something different.
Crooked Tree Arts Center
Through Aug. 18, Crooked Tree Arts Center of Petoskey is hosting an exhibit featuring local artists Cynthia Rutherford and Susan Offield. Rutherford focused on old-world faux painting techniques, trompe l'oeil and gilding from 1985 to 2008. She created unique, hand-painted furniture, murals, and on-site paintings for her Harbor Springs design company, Birchtree Studio. Her "Mind Into Matter" exhibit is a visual journey of interpretation informed by the memories, people, and events that have impacted and influenced her. By superimposing textures, images, graffiti, glazes, and washes of paint, she says she creates a "visual threshold" which allows the viewer to look at, as well as through, the painting.
The Petoskey-based Offield began studying painting in the early 2000s. In 2006, she returned to school, earning her BFA (2009) from the Laguna College of Art and Design (LCAD) where she studied drawing and painting the figure. She says painting the human being, standing before the inspiring person, is the ultimate opportunity for her as an artist. "The portrait is composed of everything under the sun: shape, form, color, light, energy. It offers endless challenges, not just in the technical sense, but also emotionally and personally," she said.
ANTRIM
Twisted Fish
Jerry Gates, former art instructor at Elk Rapids schools and Ferris State University, has been a lead artist at Twisted Fish Gallery since its inception 17 years ago. His work is the focus of "Earth, Wind, Water," an exhibit running through June 24. Gates is a major donor to the Conservation Resource Alliance, which has been caring for northern Michigan's rivers and other natural treasures for 50 years, and ten percent of all art sales from this exhibit will be donated to the CRA. "Jerry has bequeathed all his works when he's done to the CRA and it's the co-sponsor (of the exhibit)," said gallery owner Bob Streit. Gates has spent his life studying the texture, shape, and composition of natural surroundings, and his work ranges from realistic images of his favorite rivers and fields to a study of fine details in abstract form.
Blue Heron
The second of three Elk Rapids art galleries (Mullaly's 128 is the other) is owned by Dan Reszka and Pat Curran. "Elk Rapids has three really nice galleries," said Reszka, championing the entirety of the Lake Michigan town. Blue Heron is home to art in a variety of media: paintings, woodwork, charcoal, pencil, "a lot of pottery," according to Reszka. Blue Heron features artists from across the state and from northern Michigan, including Reszka's work. "They're mostly watercolors, with an Oriental feel. There's a lot of white space," he said. If you're lucky, you'll catch sight of Reszka at work in his on-site art studio.
OTSEGO
Gaylord Area Council for the Arts
"The 100 Days Project" is a way for artists to while away the winter doldrums and an exhibit for the summer as well, according to Jan Kellogg, arts manager t the Gaylord Area Council for the Arts. "During winter everyone is eager to create," she said, so she and other artists from the area vow to do something creative for 100 consecutive days. The results can be seen at the exhibit opening June 6 and running through July 7. This is the third year for the exercise and exhibit, and past years have seen paintings, pastels, woodworking, crocheting, embroidery, charcoal and pencil drawings – it's all welcome. "we have weekly chekins where people share what they're working on. We learn from each other and inspire each other," said Kellogg.
GACA was also chosen by the Detroit Institute of the Arts as a partner in its "Inside|Out Program" this year. Every year the DIA chooses two communities outside the greater Detroit area to have an outdoor exhibit of reproductions of art work owned by the DIA. The DIA came up about a week ago and installed 15 reproductions in various public places around Gaylord, and GACA is planning some special events to go along with this exhibit.
CHARLEVOIX
Charlevoix Circle of the Arts
"Portraits in Michigan," which runs through July 14, was curated by Bunny Homan, Portrait Society of America State Ambassador for Michigan, Signature Member Sam Knecht and CCA Executive Director Gail DeMeyere. There are 27 artists represented by the show at the facility, located at 109 Clinton Street. DeMeyere said the works include a number of different media, include bronze sculpture, pastels, charcoal, and repreesnet many different interpreations, both traditional and contemporary. Portrait workshops will be offered by Sam Knecht and by Vianna Szabo. During the run of the exhibition, gallery talks, demonstrations and workshops will also be presented to augment the show. (Pictured above: The Woodcutter.)
Freshwater Gallery
The Boyne City gallery is home to numerous different artworks by artists from across the state. Robin Lee Berry, who owns the gallery with her husband tony Williams, said while the gallery includes a variety of works in fibers, painting, furnishings and ceramics, two of its specialties are industrial/steampunk and upcycled artworks. Williams has created numerous "creatures" from upcycled materials, including old canister vacuum cleaners and other reused machines, parts and pieces. The gallery also showcases Edison bulbs in a variety of settings showcasing both form and function. "We have the largest collection of steampunk lamps in the state," Berry said.
WEXFORD
Up North Arts/Cadillac Area Artists Association
These two non-profit organizations are each dedicated to promoting the arts. The former has been in operation since last fall. Spawned from the Cadillac Arts Council, Up North Arts has taken up residence in the former Naval Reserve building, which is also home to the Cadillac Senior Center. It offers classes for visual arts, including fused glass, acrylic, watercolor, and pastel painting, wood carving, and collage; other planned activities include a kids art camp. Its gift shop features locally created artwork.
The CAAA is an incorporated group of artists that meets each month. It has member display galleries at Fifth Third Bank and Brinks Custom Framing in downtown Cadillac. It sponsors and organizes the annual Phyllis Olson Art Fair. This year's event is an auspicious occasion, as it is the 50th annual art fair. Over 100 artists are expected to take part in the two-day event July 20 and 21 at Cadillac City Park at the Commons.
Trending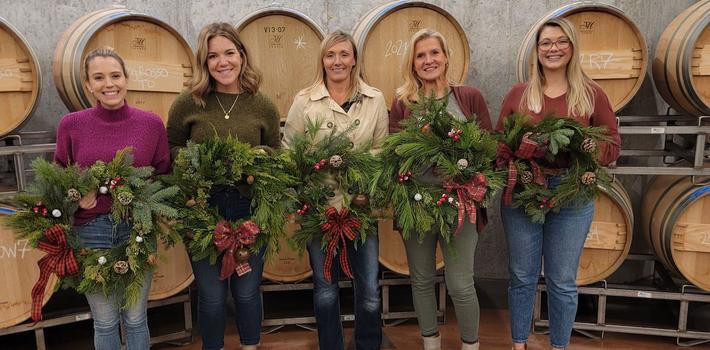 Wine & Wreaths at Mari
If you like wine and wreaths, you'll want to head to Mari Vineyards on Old Mission Peninsula. A 90-minute wreath-mak...
Read More >>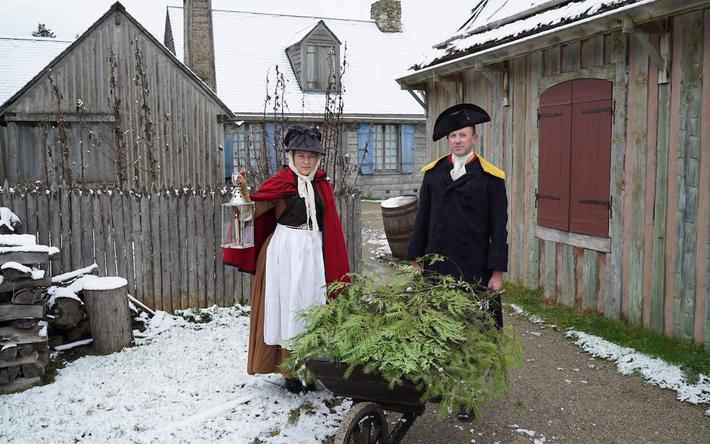 A Colonial Christmas
Christmas is coming to Colonial Michilimackinac in Mackinaw City on Dec. 9. Storytellers will bring to life the stories of...
Read More >>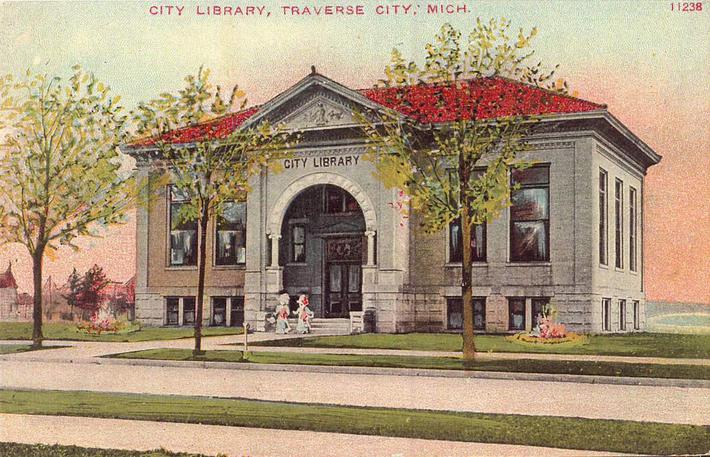 A Literary History of TADL
Next year, the Traverse Area District Library (TADL) will celebrate 155 years of lending books and knowledge in northern M...
Read More >>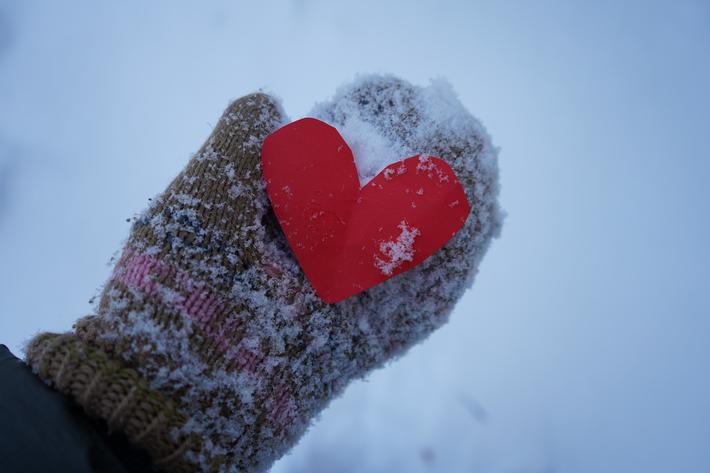 Merry Mittens
The Mitten Real Estate Group of Traverse City is helping make the season bright by kicking off their first Mitten Drive, w...
Read More >>