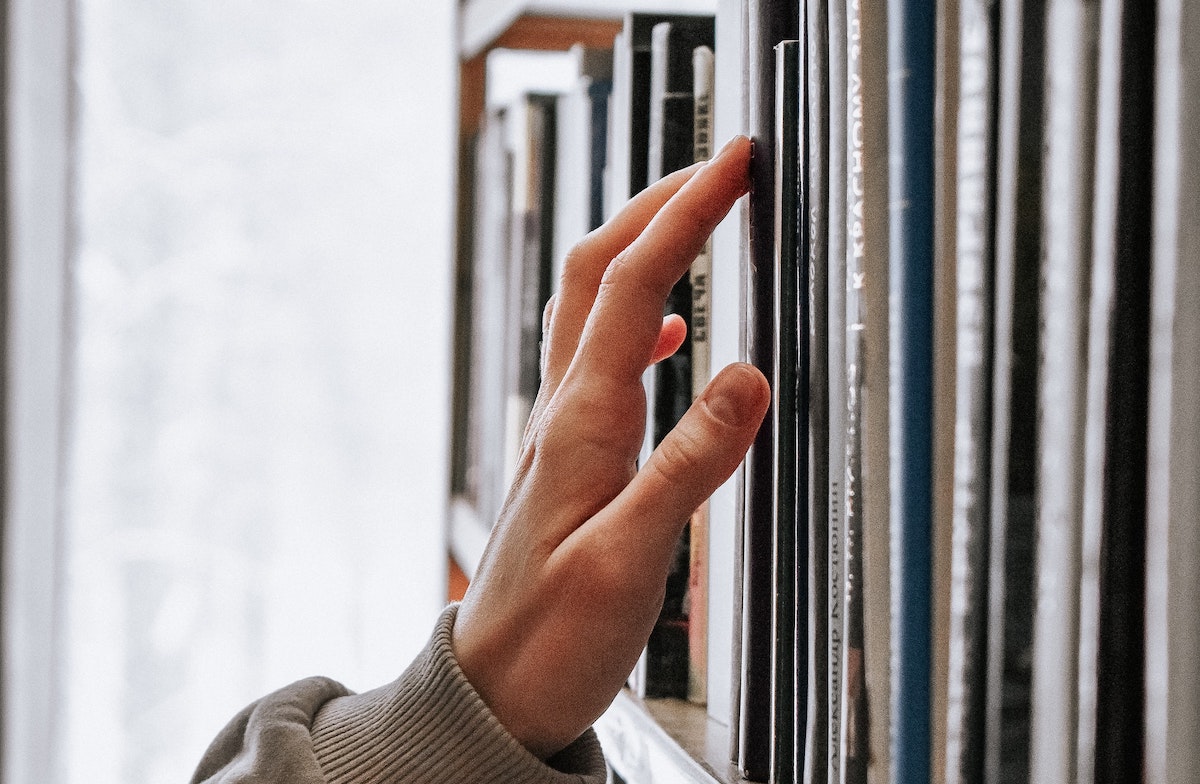 State of the Libraries
From bookmobiles to ebooks to Chromebooks, local libraries are getting their communities reading in new and creative ways
Northern Michigan libraries are bouncing back from the pandemic in a big way, fueled in part by new offerings and unique programs that are transforming how they do business.
Libraries across the region were booming before COVID-19 closures shut down many services three years ago, but the pandemic also raised awareness about online offerings and other programs that are now helping to drive the comeback.
"We're back to feeling like a normal library again, which is very exciting," says Michele Howard, director of the Traverse Area District Library (TADL). "During the pandemic, people were reluctant to come back into large community spaces and we saw that reflected in our statistics. This year, it's really exciting because we're back to our normal amounts."
Traverse City
Circulation of TADL's physical items are now at nearly 1 million, while circulation for digital items has hit 323,000, "about a 20 percent increase over last year," Howard says. "So we're now on par or a little bit higher than before the pandemic in 2019."
Traverse City library officials and volunteers are witnessing the comeback in a variety of ways, from the number of people coming in the door, increased check-outs, and 3,500 new library accounts created in the last year. Retirees are back reading books and newspapers during the day, as are college students who use the space to study and families visiting for special events.
TADL is now expanding to offer things they never have before, including a new bookmobile launched in 2022, a 3-D printing service, and 20 Wi-Fi hotspots and Chromebooks. A "library of things" that started before the pandemic has also expanded in recent years, allowing patrons to check out a wide range of items from home repair tools like laser levels, moisture measurers, and stud finders, to musical instruments, binoculars, hot glue guns, presentation equipment, and numerous other devices. The most popular things include hotspots and laptops, Moog Theremini, guitars, synthesizers, and a telescope, Howard says.
Getting books on wheels has been a well-received addition, too. The bookmobile extended the library's reach beyond its six branch locations to senior centers and childcare facilities, as well as community events including the light parade and National Cherry Festival, providing both books and free Wi-Fi.
"They're just excited to see the library on the road," Howard says. "For some people, it's a lifeline."
New programs for 2023 are also expected to boost library participation, including a Winter Library Challenge, Leap Into Science program, Northern Michigan Ballet Theatre, March is Reading Month – 1,000 Books Before Kindergarten Celebration, and a Bake & Tell Challenge at the Kingsley branch.
There's momentum building online as well, with the pandemic driving up demand for audiobooks and ebooks. "We've always seen steady use of that, but when the physical building closed is when we saw that skyrocket," Howard says. "We're just seeing that grow exponentially more than in the past."
Cadillac
It's a similar situation at the Cadillac Wexford Public Library, where director Tracy Logan says "online usage was through the roof in 2020." Circulation is now at 120,000 items, including 32,000 ebooks and audiobooks, equating to $1.9 million in savings to the community, she says.
In 2022, "we had over 97,000 visitors to our various locations and we currently have around 17,000 cardholders," Logan says. "We have not reached pre-pandemic levels yet, but we're going to get there really soon."
In addition to online offerings, the Cadillac library is quickly growing its adult summer reading program, digitizing community records, and partnering with community businesses to host events with "wild success," Logan says.
The adult summer reading program doubled participation from 2021 to 183 readers last year, while a "booze and books" event at The Greenhouse at Willow Market drew about 80 people in January, she says.
A long list of special and regular events are also attracting youngsters of all ages, from a January Peppa Pig Party, to Nerf Wars, Dungeons & Dragons, and life-sized board game days, in addition to book bags and clubs. And the library's 60 board games are becoming more popular, with circulation up 422 percent in the last three years, Logan says.
"Comparatively, we're doing a lot with a little," Logan says, noting the library operates four locations on a smaller budget than some with only two locations.
Benzonia
Speaking of a small but mighty library, Amanda McLaren, director of the Benzonia Public Library, has seen a sea change.
"Right before COVID hit, there was so much momentum. It's sad … because with our programming, it feels like we're starting from scratch," McLaren says, noting that the experience has allowed staff to re-evaluate community needs. "I feel like in many ways we're better off. We can reset and refocus."
Things are now trending in the right direction, she adds. "What I do know is we're consistently signing up new patrons. Everything is trending up, but we're still not back [to pre-pandemic levels] by any means."
One major shift has been the use of library computers, which declined sharply as schools distributed Chromebooks to students and others purchased personal devices during the pandemic. "People were finding different solutions, and I think those solutions stuck in many cases," McLaren says.
Regardless, a grant program helped the library purchase four laptops and hotspots, which has proved popular, and locals are still utilizing the facility's Wi-Fi regularly, she says.
"Not really having folks on the computers has been interesting. We provide internet 24/7, and it reaches out to the parking lot," McLaren says. "There's always people out in the parking lot using the internet."
While in-house computer use has declined, new offerings are drawing in patrons in other ways. The library launched ice skate rentals for the rink next door during the pandemic and revamped its children's room with a light table and play kitchen, both of which were well received. "Our number of young families in the children's room has increased significantly," McLaren says.
A Remembering Benzie: An Oral History Project, funded by the Institute of Museum and Library Services, concluded with the equipment used donated to the library for locals to conduct their own recordings.
"Once the program ended, we were able to take the equipment and set it up so it's in a convenient backpack," McLaren says. "That's been very popular as well."
The Benzonia Public Library also partnered with the Traverse City library to buy hands-on STEM kits for kids that have been a big draw in both places, and preschool story time readings and monthly historical lectures are bringing in more patrons to Benzonia.
While the last three years have been challenging for the "small library with a big community impact," McLaren believes the return of larger community events this year will help further raise awareness about all it has to offer. In addition to an annual holiday party and kids' fun day expected to return in 2023, the library will host a touring Smithsonian exhibit in October called Museum on Main Street.
Future Hurdles
For Benzonia and Cadillac, the challenge moving forward will be the same as it has always been: funding. "Our biggest issue has always been funding," McLaren says. "It's a constant struggle."
Grant programs that funded hotspots and Chromebooks will eventually cease, for example, leaving the libraries to foot the bill for Wi-Fi service or consider shutting down the program. In Cadillac, the library's limited budget is also facing increased demand from folks moving north from downstate, where they're accustomed to bigger and broader selections.
"We see an increase in demand we don't have the same budget to meet," Logan says. "There are two things we always need more of: money and space."
In Traverse City, the TADL staff struggled with a displaced homeless population using the library last year, including incidents with intoxication requiring police intervention. Those issues have been largely solved through increased police presence and the return of a daytime shelter in the city, Howard says, resulting in "a drastic reduction of incidents in the library."
Also on the radar of library officials is a nationwide trend of increasing requests to ban books. Though the issue has largely avoided northern Michigan, with only a single rejected request in Traverse City in recent years, the possibility of book-banning efforts coming to the region is a top consideration for all three librarians.
"We hope we don't have a challenge, but we're prepared if we do," Howard says, a sentiment echoed by Logan and McLaren. "Most Americans love their public library and use it and want books to stay on the shelves."
Librarians Recommend
So much to read, so little time! We asked our library experts what books they're reading and looking forward to seeing on shelves soon.
Books for Kids, Tweens, and Teens
See You Someday Soon by Pat Miller
Attack of the Black Rectangles by A.S. King
Escape Room by Christopher Edge
Friday I'm in Love by Camryn Garrett
The Manifestor Prophecy by Angie Thomas
Somewhere in the Bayou by Jarrett Pumphrey
Books for Adults
Lessons in Chemistry by Bonnie Garmus
Bable by R.F. Kuang
Remarkably Bright Creatures by Shelby Van Pelt
Spare by Prince Harry
Pineapple Street by Jenny Jackson
The Light We Carry by Michelle Obama
I Have Some Questions For You by Rebecca Makkai
Every Man a King Walter Mosley
Poverty, by America by Matthew Desmond
The Making of Another Major Motion Picture Masterpiece by Tom Hanks
Crook Manifesto by Colson Whitehead
Trending
Pronouns 101
My first assignment in an online graduate-level class was to provide information about my background, including my pronoun...
Read More >>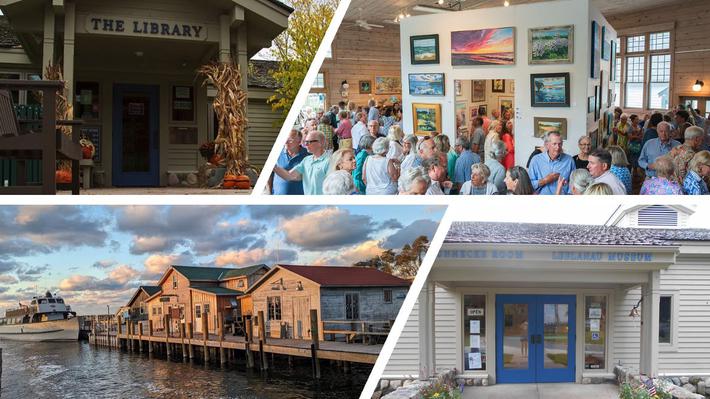 Collaboration Is the Name of the Game
How long does it take to create a cultural center? As few as three years, or as many as 170. Sometimes both. The organiza...
Read More >>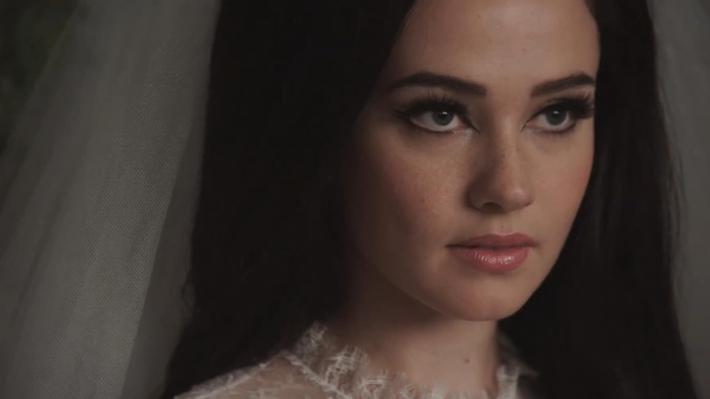 Film Review: Priscilla
While you will certainly be mesmerized by the haunting lead performance from newcomer Cailee Spaeny—and be impressed...
Read More >>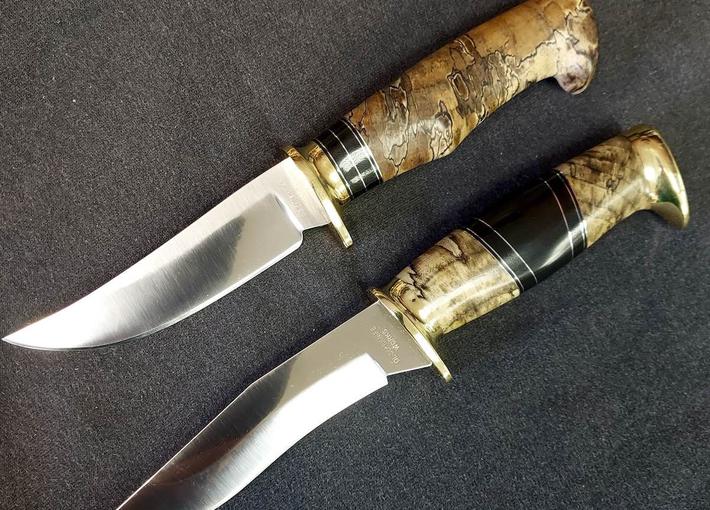 Bespoke Blades
What do you do with a battered ice skate, an old rubber puck, a cracked hockey stick, and a gob of tape? Pitch 'em, ...
Read More >>