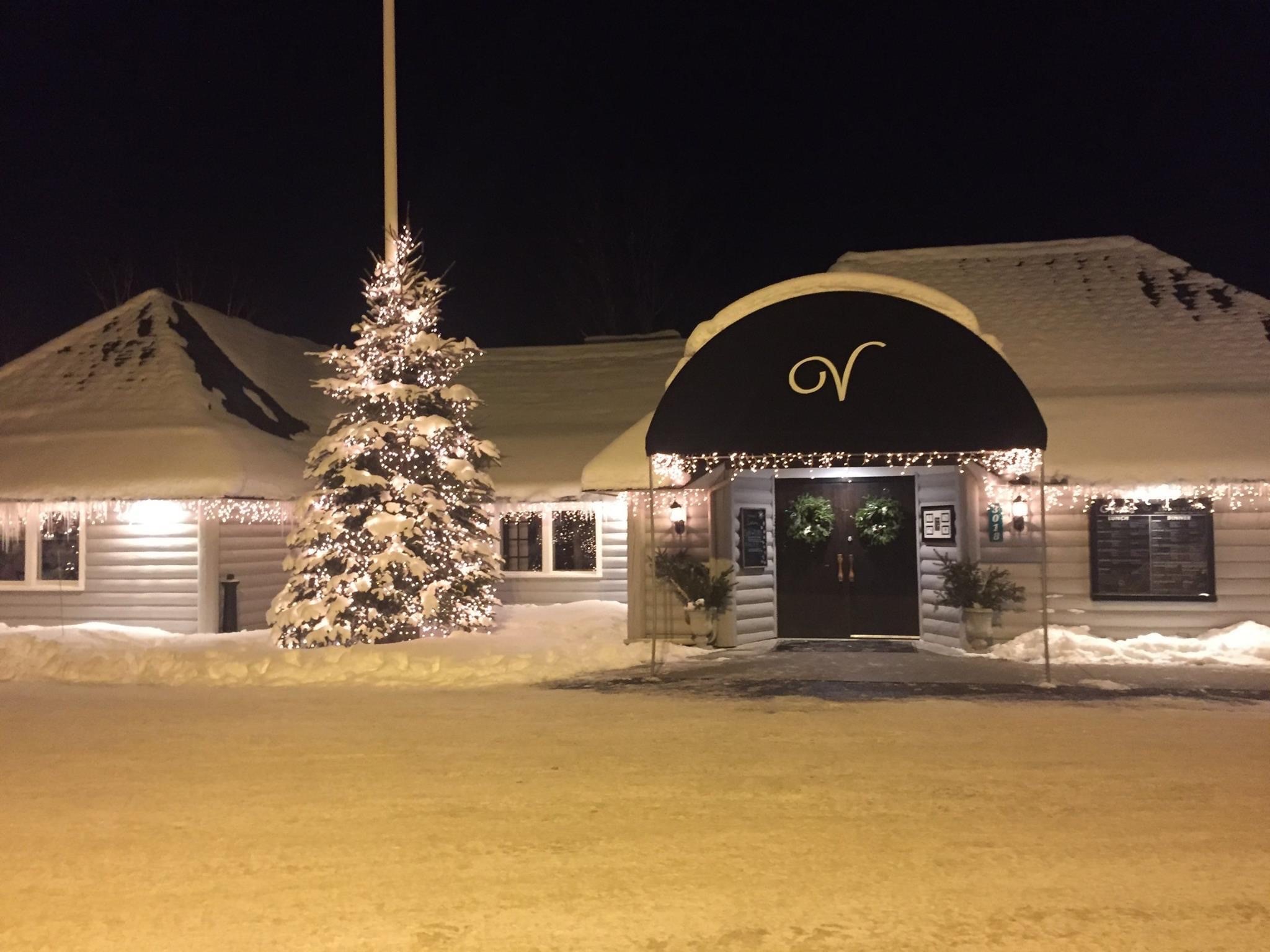 "Steaking" its Claim
Harbor Springs' Vernales Restaurant: Serving Up Michigan's Best Chops
The No. 1 steakhouse in Michigan — according to MLive (and a vocal cadre of Northern Express readers who named its Tomahawk Ribeye to our first Iconic Eats list — is nestled in Harbor Springs, serving up award-winning Wagyu beef just past the intersection of M-119 and Powell Road. Vernales opened its doors in May 2014, and according to Joe Guthrie, co-owner and director of operations, business has been going gangbusters ever since.
"The best thing that we did was realized that we had this great, fresh, shiny apple," Guthrie says of the restaurant's sustained success. "Instead of taking our eye off that shiny apple, we just kept polishing it. Having that mentality, of really keeping an eye on what you have, especially as you open a small business … that really was the key."
THE PHILOSOPHY
Owners Joe Guthrie and Keith Lynch have been friends since 2001 when they met while working in the hospitality industry in Harbor Springs. After 12 years, they decided to take a leap together and purchase the building that had formerly housed the Flying Dutchman restaurant and Tapparooney's.
Although the 7,500-square-foot building had sat unused for nearly a decade, Guthrie says they were drawn to the great location — right along M-119 —and, at the time, saw an opportunity to fill a hole in the market by opening a steakhouse and bar. Extensive renovations ensued, including the creation of four separate spaces: the Sports Bar, the Chop House, the Wine Cellar, and an outdoor patio.
"The most important thing to us was that we were a restaurant for everybody," Guthrie says. "We have burgers and wings, and then we also have the best steaks you can buy. [Guests] will come one night, and they'll sit in the Wine Cellar. Another night, they might just belly up to the Sports Bar. And then when their family comes to town, and they make a reservation and go sit in the Chop House."
The concept stemmed from Guthrie's time working in country clubs, where different outlets of the club had different menus, and inevitably guests wanted to eat poolside fare in the dining room and vice versa.
"We wanted people to eat whatever they wanted," Guthrie says. He adds that the restaurant is built around the philosophy that "once somebody comes once, they're going to come back."
THE MEAT OF THE STORY
While the variety keeps regulars returning, it's Vernales' reputation for steak that so many first-time guests come to experience. In 2015, MLive visited 25 steakhouses across the state and named Vernales as their top pick, just one year after the new restaurant had opened.
"That really put us on the map." Guthrie says. "Being put in 14 papers in all the major downstate cities helped launch us. We had people driving up just to eat here."
The two steaks that catapulted Vernales to fame were the 16 oz Kansas City bone-in strip and the 30 oz Tomahawk bone-in ribeye, both American Wagyu dry-aged chops. The steak menu is balanced with an Angus New York Strip ($39.95) and a Japanese A5 strip loin ($92.95), which Guthrie says is "literally the best beef you can buy."
For those who don't eat red meat, the seafood dishes offer just as much star power. Guthrie says the sautéed Lake Perch is their top seller, followed by Alaskan King Crab "as big as your wrist," and the Angry Arrabiata, which pairs a seafood medley with a spicy tomato spaghetti.
Guthrie adds that more than half of the menu is gluten-free, and that Lynch and the rest of the culinary team are always coming up with new recipes for carnivores and vegetarians alike.
UPS AND DOWNS
Today, Guthrie manages the front of the house while Lynch handles the kitchen. They're proud not only that their friendship has stood the test of time —not always a given when running a business — but also that they've been able to create a welcoming atmosphere for their staff along the way.
"Most of our staff has been with us for multiple years," Guthrie says, noting that both the general manager and executive chef have worked with Guthrie and Lynch since the early 2000s. "That's a testament to everybody buying into the culture and the family atmosphere … which is I think we're one of the few places that didn't have staffing issues last year."
He's referring, of course, to the industry-wide staffing issues that have afflicted restaurants across northern Michigan and around the country. But despite the challenges of COVID, Guthrie actually sees some bright spots for their business, saying that diners have re-embraced the fun of dining out, ordering appetizers or choosing a meal they really want instead of counting calories and being overly cautious with their pocketbook.
"I think [COVID] made people stop taking going out to eat for granted," Guthrie says. "They're like, 'Should I get a burger or should I get a steak? You know what, we're here — I'm going to get a steak.'"
THE TIME IS NOW
There's no better time to dine than during Harbor Springs Area Restaurant Week, which runs Friday, Feb. 25 though Sunday, March 6. Vernales will be offering a three-course menu for $35, including dishes like Drunken Mussels, Seafood Alfredo, Prime Rib, and more.
The off-season is also a great time to enjoy what Guthrie describes as a "calm atmosphere" in the restaurant, with nightly specials and cozy fireplaces to ward off the February chill. Takeout is always an option too, with everything on the menu up for grabs from 11:30 to close.
Find Vernales at 3018 M-119 in Harbor Springs, by phone at (231) 242-4777, or online at vernales.com.
Trending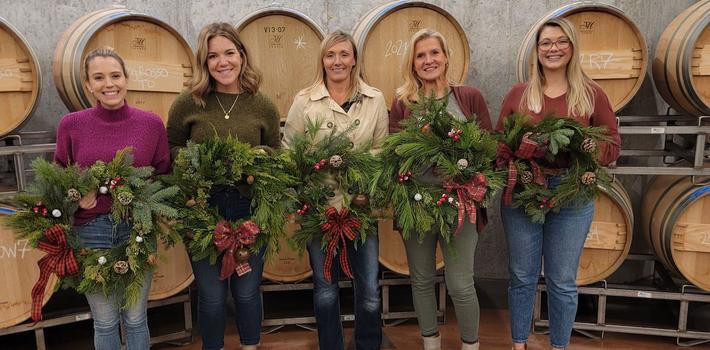 Wine & Wreaths at Mari
If you like wine and wreaths, you'll want to head to Mari Vineyards on Old Mission Peninsula. A 90-minute wreath-mak...
Read More >>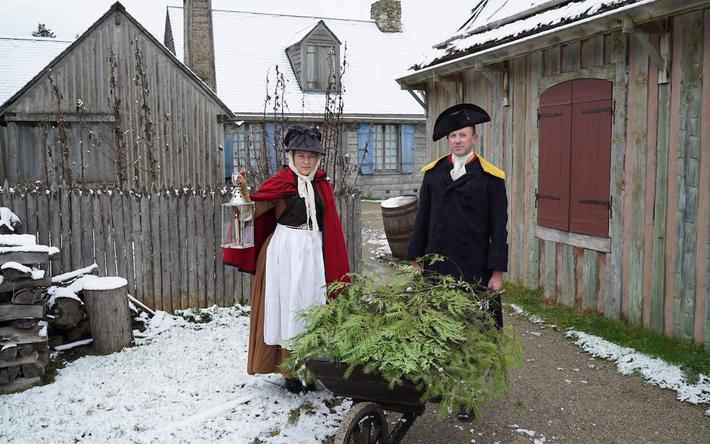 A Colonial Christmas
Christmas is coming to Colonial Michilimackinac in Mackinaw City on Dec. 9. Storytellers will bring to life the stories of...
Read More >>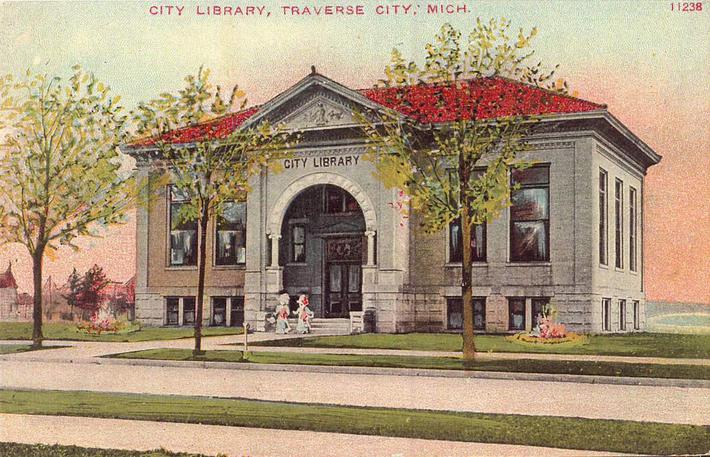 A Literary History of TADL
Next year, the Traverse Area District Library (TADL) will celebrate 155 years of lending books and knowledge in northern M...
Read More >>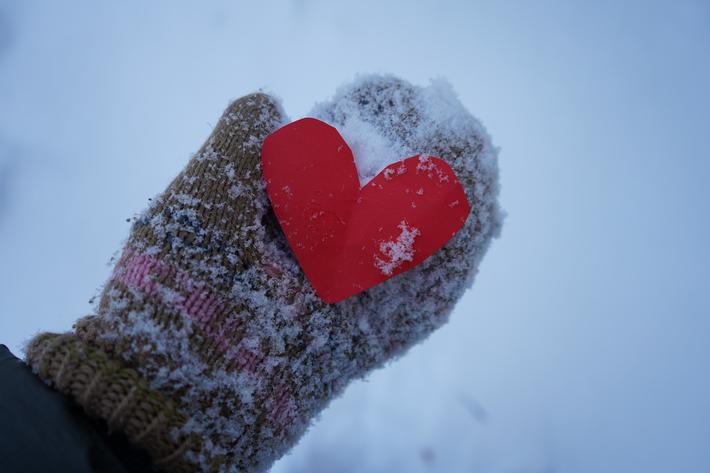 Merry Mittens
The Mitten Real Estate Group of Traverse City is helping make the season bright by kicking off their first Mitten Drive, w...
Read More >>