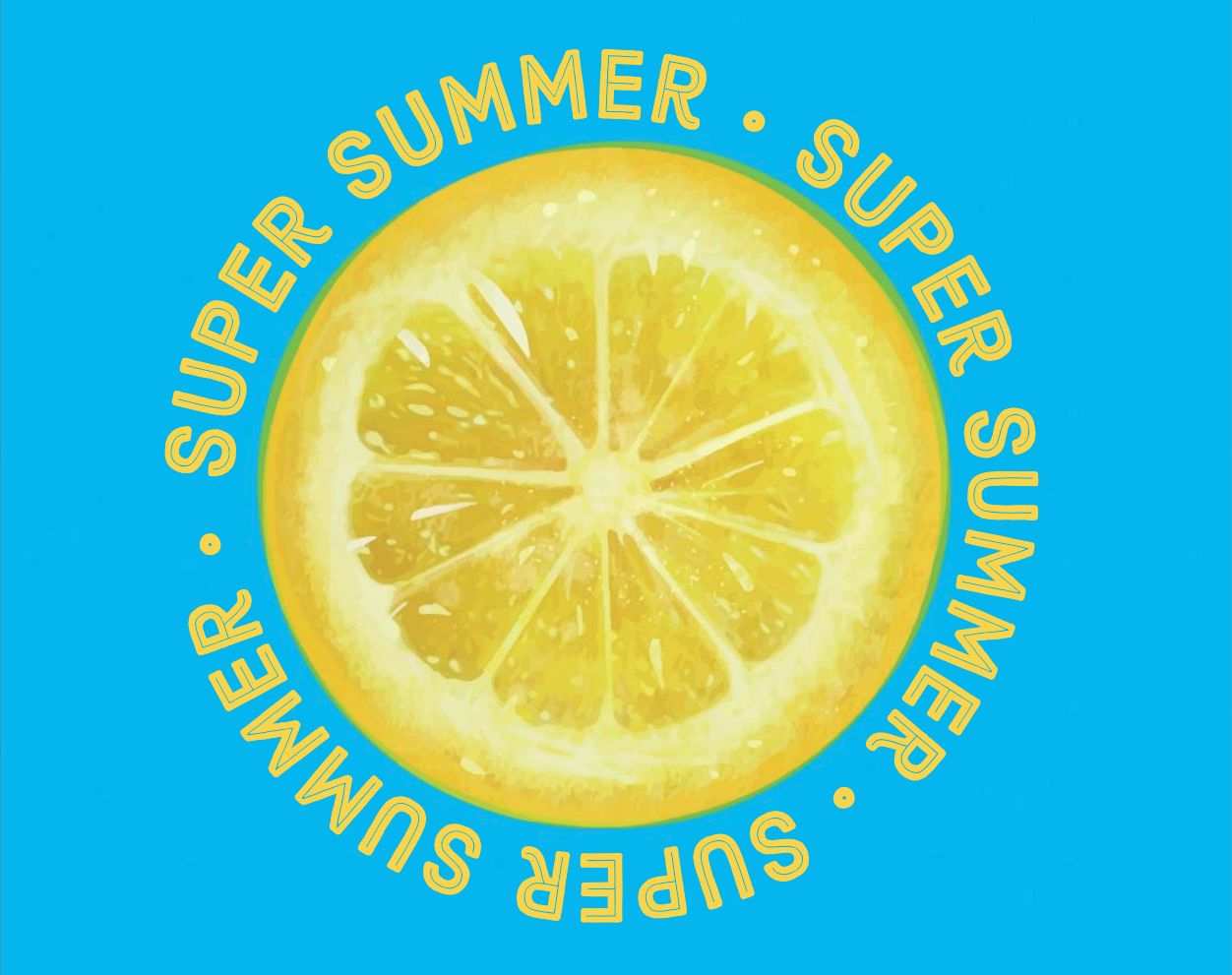 Summer '21 Mega-Music Guide
Live music is back! Here's where to be, when.
After a summer of silence, musicians are ready to retake the region's stages. From free shows in the open air to large-scale performances in state-of-the-art concert halls, the sounds of rock, pop, classical, jazz, folk, and more will once again rise up to rock local audiences Up North.
There is one huge caveat, of course: COVID-19 restrictions might force sudden changes to schedules or, worse, cancellations. Different venues and events may opt to continue requiring such things as masking and social distancing, too.
So while this list is long and far-reaching, it's not necessarily complete, nor is it set in stone. Restaurants, bars, wineries and other places will also be welcoming music artists. And some other excellent venues — hello, Interlochen! — might still announce plans to host live music for the public. So continue to check the listings here at Northern Express, and if you know about a summer music event we don't, email us at events@traverseticker.com, and we'll do our best to include them in future issues.
For now, get off the couch, get out your calendar, and make a plan to see and hear the kind of musical experience you've missed out on for more than a year.
Charlevoix Live on the Lake
Thursdays 7pm-9pm at East Park Odmark Pavilion. Charlevoix City Band plays at 8pm Tuesdays in July and August. charlevoixmi.gov/341/Summer-Concerts
July 1 Tracy Kash
July 8 Hurricane
July 15 Charlie Millard Band
July 29 Dags Und Timmah
Aug. 5 Matt Gabriel
Aug. 12 Enemy Line
Aug. 19 Brett Newski
Aug. 26 Distant Stars
Lavender Hill Farm
Live music concert series held in a renovated, multi-use barn. Enjoy a picnic on the lawn overlooking fields of lavender. LavenderHillFarm.com
June 26 The Rough & Tumble
July 10 Cousin Curtiss
July 17 Morgan Myles
July 31 Horton Creek Bluegrass
Aug. 7 Gaines & Wagoner
Aug. 14 Stella!
Sept. 4 Horton Creek Bluegrass
Boyne City
The Evenings at the Gazebo Concert Series has moved to the pavilion in Veterans Park for the 2021 summer season. Concerts will take place each Wednesday evening. BoyneChamber.com/Gazebo-concerts
June 16 Full Moon Jam Band
June 23 Wyatt & Shari Knapp
June 30 On Tap
July 7 Great Lakes Chamber Orchestra
July 14 Pete "Big Dog" Fetters
July 21 Full Circle
July 28 Billie McAllister
August 4 Nelson Olstrom
August 11 The Real Ingredients
August 18 Matt Gabriel
August 25 Full Moon Jam Band
Grand Traverse Pavilions
The Concerts on the Lawn have grown into one of the summer's most popular musical events. Performances are 7pm–8pm Thursday evenings. These free events celebrate and support local artists in the community. gtpavilions.org/news-events/2021-concerts-on-the-lawn/
July 1 Elvis Tribute
July 15 Remembering Patsy Cline
July 22 Petoskey Steel Drum Band
July 29 Peter, Paul and Mary Remembered
Aug. 5 Bay Area Big Band
Aug. 12 K. Jones & The Benzie Playboys
Aug. 19 The Backroom Gang
Aug. 26 Miriam Pico & Friends
Northport Music in the Park
Hosted by the Northport Performing Arts Center. Socialize, picnic, and mingle while enjoying live music and views of Northport Bay at G.M. Dame Marina Park. The music begins at 7pm and runs until 9pm. northportomenachamber.org/musicinthepark
June 25 Looking Forward
July 2 Soul Patch
July 9 Mulebone
July 16 Time Machine
July 23 Jeff Tucker Band
July 30 Thunderude
Aug. 6 New Third Coast
Aug. 13 Ben Daniels Band
Aug. 20 Ol' Microtones
Aug. 27 Don Julin/Ron Getz Quartet
Sept. 3 Dune Brothers
Downtown Beulah
7 p.m., downtown (not in the park)
July 1 Jazz North
July 8 Jake Allen
July 15 Standing Hamptons
July 22 TBA
July 29 The Way Outs
Aug. 5 TBA
Aug. 12 The Ole Microtones
Aug. 19 Dig A Pony
Aug. 26 The Accidentals
Coyote Crossing Music Series
Coyote Crossing, 8593 S. 13 Rd., Cadillac. coyotecrossingresort.com/live-music/
June 5 Zak Bunce & GrooveGround
June 12 Ward Davis w/Myron Elkins
June 19 The Moonhowlers
June 26 Roosevelt Diggs
July 10 Drew Hale Band
July 17 Rachael David & Luke Winslow-King
July 24 Adam Joynt Band
July 31 Myron Elks & Dying Breed
Aug. 7 Michigan Rattlers
Aug. 21 Drew Hale Band
Aug. 28 Matt Sayles w/special guests
Sept. 4 The Insiders
Upbeat Cadillac
7pm at Rotary Arts Pavilion. CadillacMichigan.com
June 24 Wendell Harrison Quartet
July 1 Holly McGuire
July 8 Tell Yo Mama
July 15 Nick Moss Band
July 22 Serita's Black Rose
July 29 Greg Nagy's Men of Leisure
Aug. 5 Rodney Whitaker Quartet
Aug. 12 Planet D Nonet
Aug. 17 Chris Foreman's Soul Message Band
Aug. 26 U'Neek Soul
Odawa Casino, Ovation Hall, Petoskey.
See website for showtimes: odawacasino.com/entertainment/ovationhall.php
July 2 The Buckinghams
July 30 The Box Tops
Portage Lake Association Concerts in the Park
7pm Mondays, Onekama Village Park
June 28 Miriam Pico and David Chown
July 5 Shrock Brothers Band, featuring Madcat
July 12 Elvis Tribute by Jake Slater
July 19 Benzie Playboys
July 26 Ben Traverse
Aug. 2 Peter, Paul & Mary Remembered
Aug. 9 Michael Trixx
Aug. 16 Wally Pleasant
Aug. 23 Awesome Distraction
Manistee Shoreline Showcase 2021
7pm at First Street Beach Rotary Gazebo, Douglas Park ManisteeShorelineShowcase.org
June 22 Wendell Harrison
June 29 Holly Maguire w/the Kevin O'Connell Trio
July 6 Tell Yo Mama
July 13 Nick Moss Blues Band
July 20 Serita's Black Rose
July 27 Greg Nagy's Men of Leisure
Aug. 3 Rodney Whitaker Quartet
Aug. 10 Planet D None
Aug. 17 Chris Foreman's Soul Message Band
Aug. 24 U'Neek Soul
Aug. 31 Headwinds Blues Project
Manistee Roots on the River
July 8 Harper and the Midwest Kind
Other shows TBA
Old Town Playhouse Theatre Under the Tent
Old Town Playhouse offers a variety of shows in its parking lot on Union Street in Traverse City. OldTownPlayhouse.com
June 17, July 15, Aug. 19 Bo Bossa
June 18 Rigs & Jeels
June 19; July 9 & 10 The Belle of Amherst
Tuesdays June 22–Aug 31 Dance Night with JazzNorth
June 23 Comedy with Derek Richards & Sal Demilio
June 30 Golden Voices
July 2 Comedy With Marti Johnson
July 3, 17 East Bay Blue
July 7 ReBooted
July 8 Cherry Blossom Ramblers
July 14 Top of the Pop
July 16 Pico, Chown & Sears
July 21 Big Fun
July 22 The Old Town Playhouse Radio Hour
July 23, 24, 29, Aug. 6 "I Love You, You're Perfect, Now Change" (musical theater)
July 28 East Bay Drive
July 30 , 31, Aug. 1 Showstoppers
Aug. 4 Strum
Aug. 5, 7, 14 Hate Mail
Aug. 11 Beach 'N' Buffet
Aug. 13 Toma's Mime Time
Aug. 18 Jeff Haas Quartet
Aug. 20 Let's Sing Again
Aug. 21, 26, 27 Love, Loss & What I Wore (theater)
Sept. 1 Around the World

Pit Spitters Stadium
Home of the Traverse City Pit Spitters baseball team. northwoodsleague.com/traverse-city-pit-spitters
Sept. 17 Old Dominion
Music On Bear Lake
Shows are performed at 1pm Saturdays on a boat on the lake. tinyurl.com/3628nad5
June 26 Clear Heels
July 24 Straits Shooter
Aug. 28 The Real Ingredients
Elk Rapids Evening On River Street
Taking place at 6pm Wednesdays in downtown Elk Rapids … on River Street, of course. elkrapidschamber.org/evening-on-river-street/
June 30 Plumville Project
July 7 Brotha James
July 14 Dags Und Timmah
July 21 Matt Mansfield
July 28 Leanna Collins
Aug. 4 Sweetwater Blues Band
Aug. 11 TBD
Elk Rapids Summer Concert Series @ The Harbor
At 7pm Saturdays (except as noted) at the Harbor on Cedar Street. elkrapids.org/harbor/events/
June 26 Royal Guard
July 4 On the Sun (Sunday)
July 17 Nathan Walton
Aug. 1 1000 Watt Prophets (Sunday)
Aug. 7 Delilah DeWylde w/Harbor Days and Fireworks
Aug. 21 Gasoline Gypsies
Bay View, Petoskey
The summer community on the north side of Petoskey was founded as an educational and cultural community by Michigan Methodists "for intellectual and scientific culture and the promotion of the cause of religion and morality." It's since expanded to include and feature the arts, including music and theatre. BayViewAssociation.org
June 27-Aug. 8 Vespers concerts with guest artists at 8pm Sundays
June 30 Bay View Wind Quintet
July 3 Brass Transit
July 14 Bay View String Quartet
June 30 My Favorite Sings
July 21-24 La Traviata
Great Lakes Center for the Arts, Bay Harbor
The performance hall is located at Bay Harbor south of Petoskey. GreatLakesCFA.org
June 19 Outdoor Season Kickoff with Max von Essen and Billy Stritch
June 26 Bruce in the USA
July 2 Naturally 7
July 10 Gladys Knight gala
July 17 Vanessa Williams
July 22 Ryan Hamilton
July 24 Kurt Elling
July 30/31 Pink Martini
Aug. 6 Brian Stokes Mitchell
Aug. 13-15 Musical: Always, Patsy Cline
Aug. 17 ChaoJun Yang
Aug. 21 Michael Feinstein
Aug. 28 Paul Taylor Dance Company
Sept. 5 Tanya Tucker
Sept. 12 Denyce Graves
Oct. 2 Thompson Square
Oct. 9 BB King Blues Band
Lake Street Music Festival
Performances at the Studio Stage in Glen Arbor behind the Glen Arbor Arts Center, taking the place of the Manitou Music Festival. Performances start at 8pm. Tickets available at Lake Street Studio or Oryana or at the door if available.
July 14 Mulebone
July 21 Cameron Blake Trio
Aug. 4 Drew Nelson
Aug. 11 Mustard's Retreat
LivelyLands Music Festival
Aug. 20–22 at Backyard Burdickville (formerly known as the Eagles Campground) on M-72 east of Empire. Headliners include Joshua Davis, Laura Rain & The Caesars and Michigan supergroup the Stovetop Bernard Lavengood Trio. TheLivelyLands.com.
Dunesville Music Festival
July 23–25 at Harmony Pines Campground, 4846 N Hulbert Rd., Lake Ann. The festival will feature a variety of artists performing folk, funk, rock and other genres. facebook.com/pg/DunesvilleMusicFestival/
The Big Ticket Festival
July 9–11 at the Otsego County Fairgrounds in Gaylord, featuring a variety of Christian performers and speakers. Btf.com
Hoxeyville Music Festival
Aug. 13–15 at the Hoxeyville festival grounds, 150 acres of farmland surrounded by the Manistee National Forest in Wellston. Headliners include Billy Strings, the Allman Betts Band, the Sam Bush Band, Yonder Mountain String Band with Luke Winslow-King, Seth Bernard and many others. Hoxeyville.com
Big Fam Music and Arts Festival
Aug. 27-29 at Harmony Pines, 4846 N Hulbert Rd., Lake Ann. This first iteration of the festival will feature a variety of artists, from rock, folk and funk to bluegrass, jam and electronic. BigFamFestival.com
Spirit Of The Woods Folk Festival
June 19 at Dickson Township Park in Brethren. Featured performers will include Breathe Owl Breathe, Ruby John & John Warstler, Annie & Rod Capps, The Nephews and Barefoot. Tinyurl.com/da4p4ukp
Cedar Polka Festival
Aug. 26-29 at the tennis courts in downtown Cedar. Polka bands from across the Midwest, including Duane Malinowski, Kowalski Brothers The Polka Brothers, Jimmy K, and the Scottville Clown Band. CedarPolkaFest.org
Beaver Island Music Fest
July 15-17. Artists scheduled to perform include Brother Crowe, Gasoline Gypsies, Roma Ransom, Snack & Five, The Hacky Turtles, Drew Hale Band, and more. Festival Grounds, 28599 Hideaway Trail, Beaver Island. bimf.net
Baroque on Beaver
Performances by a variety of ensembles (mostly classical, but not all) at various locations on the island. All concerts at 7:30pm except as noted. BaroqueOnBeaver.com
July 30 Opening Night Gala
July 31 Gala Recital
Aug. 1 What's New, Baroque?
Aug. 2 Brass on the Grass 4pm
Aug. 3 Chamber Music Café
Aug. 4 The Founders Concert
Aug. 5 Chamber Music al fresco 2pm
Aug. 5 Celebrations and Fantasies
Aug. 6 Kids in Koncert 2pm
Aug. 6 Music of Remembrance
Aug.7 Baroque South of the Border
Depot Music Festival
July 31, 3-9pm, at Cadillac Rotary Performing Arts Pavilion, downtown Cadillac. Featuring Landing Dance Academy, Craig Walworth, Once Upon a Bison, Feeding Grizzlies, Speedball Tucker, Adam Joynt, American Hotel System.
Farmfest
Aug. 12–15 at 1865 Roby Road, Johannesburg. With two separate performance stages, the festival offers a variety of genres and activities. Performers will include The Blue Water Ramblers, bugs Beddow & The Good Stuff, Drew Nelson, Madcats's C.A.R.Ma. Quartet, Oh Brother Big Sister, Luke Winslow-King, Seth Bernard and many others. Plus fun for the family at the Kids' Area. Farm-fest.com
Trending
Apologizing in Advance, Just in Case
Even in casual conversations, I find myself, and I bet you do too, presenting a cautiously crafted preamble meant to apolo...
Read More >>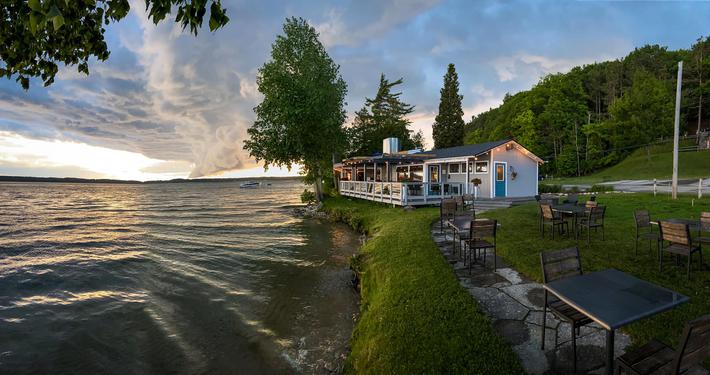 6 al Fresco Favorites
We don't know about you, but we think that everything tastes better when you can enjoy it outside in the summertime....
Read More >>

Whiskey's Treasure Island
Whiskey aficionados take note: You may soon be able to taste what whiskey tasted like in the midst of the Prohibition era ...
Read More >>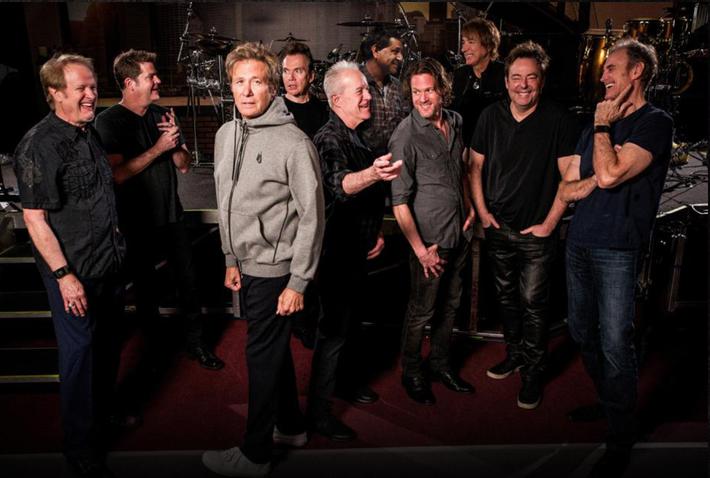 Rock and Roll Hall of Famers on Way to Interlochen
People attending the Chicago show at Interlochen Aug. 3 may feel like they're traveling back through time. The band ...
Read More >>
↑