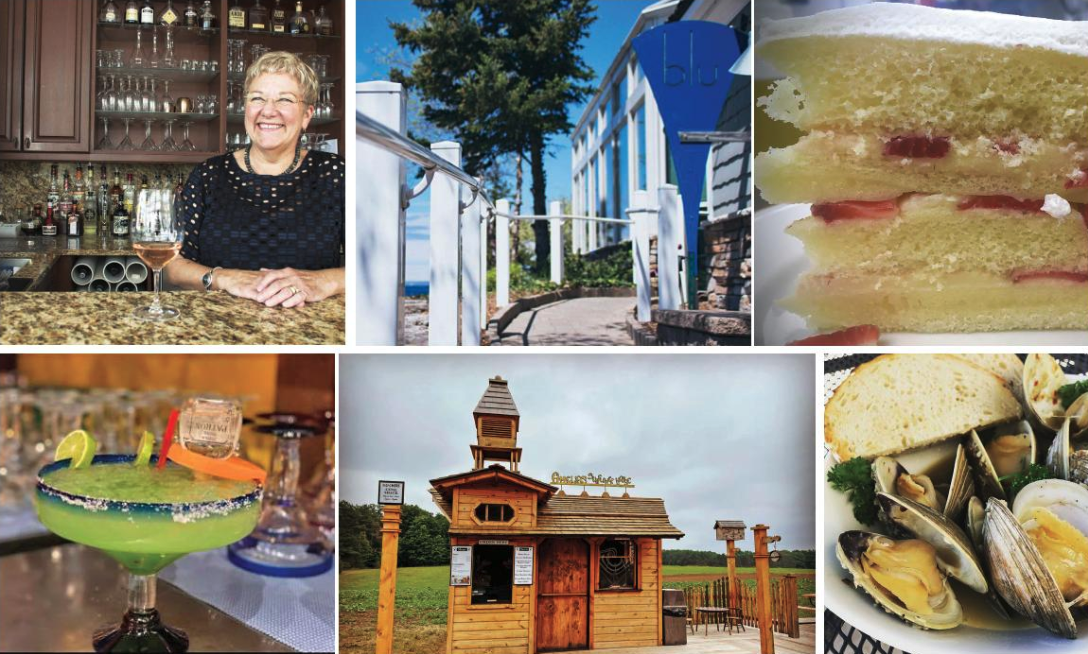 Summer Restaurant and Food News
The latest on this season's Up North dining scene
The line keeps moving but never seems to disappear completely. No, not at Moomers (well, maybe; see below), but in terms of news regarding restaurants and food and beverage institutions around the region. Openings, closings, and changes are the only constant in this most volatile industry. Here's what's been happening on the scene since our Spring Restaurant Issue.
Emmet
Starting in the northern part of the region, there's new news at Bay Harbor, south of Petoskey. The Local is a recent newcomer to the scene, offering year-round food and drink, with what it promises is a great atmosphere (i.e., next to Bay Harbor's waterfront marina].
The Original Pancake House is now Maple + Batter. The gathering place features a fresh new look. It continues the breakfast/brunch vibe, with a host of pancakes and other breakfast favorites, gourmet coffee, and other specialties.
Nearby, Cormack's Deli, now in its 45th year of operation, has added a new grab-and-go sandwich section.
In Petoskey, Mi Tequila opened (and was highlighted in Northern Express' Top 10) in May. The family-style Mexican restaurant at 751 Spring Street offers the usual Mexican favorites along with unique dishes like Spaghetti Mi Tequila and Quesadilla Vallarta, combining steak, chicken, and shrimp with a zesty mango sauce.
As promised, Mike & Tawna Naturkas' Beacon Bistro opened its doors at the former location of Twisted Olive when pandemic-related restrictions eased. (The pair also own Paper Station Bistro and State Road Provisions in Harbor Springs.) The menu is similar to Paper Station Bistro, with upscale ingredients starring in inventive salads, appetizers, and entrees.
Sam's Graces recently moved from Harbor Springs to Petoskey (324 E. Mitchell St.). The popular breakfast and lunch café (egg dishes, rustic sandwiches, salads, pizza) now offers cocktails as well.
New on Mackinac Island this summer is the Mackinac Island Rum Co., the brainchild of the folks at High Five Spirits of Petoskey. Brothers Michael and Adam Kazanowski opened the tasting room earlier this year. They are serving their namesake rum, along with Petoskey Stone Gin, canned cocktails, and Gypsy Vodka, their first original spirit.
Cadillac
It's a long road from Grand Rapids to Cadillac, but the folks from Long Road Distillers have made the trek. Developer Robb Munger refurbished the property at 412 S. Mitchell and leased it to the Grand Rapids-based spirits company, which also has tasting rooms in Grand Haven and Charlevoix. The Cadillac tasting room (highlighted in the "Have Cocktail, Will Roam" feature in this issue) offers the company's Michigan-made spirits by the glass, in a variety of cocktails, and bottled for retail sales. Several different food trucks are typically onsite when the tasting room is open.
Grand Traverse
There's no shortage of openings in the Traverse City area. Zest at 439 E. Front is calling itself "Traverse City's Plant-Powered Café," and who are we to argue? It offers a variety of toasts, such as the Set-Up (smashed avocado, cashew cream "cheez," everything seasoning, red pepper flakes, nutritional yeast, sliced tomatoes, hemp seeds, microgreens, pickled onions), or the somewhat more mundane PB & Berry, with peanut butter, sliced strawberries, hemp seeds and chia seeds. Plus smoothies, acai bowls, handhelds, salads, and more.
Other newbies since our last restaurant issue include the second location of Maxbauer's at the Butcher's Block on South Airport Road, Tiki Pineapple on US-31 in Acme, Gemini Sandwich at the parking lot outside The Coin Slot on East Front Street, and Habibi Middle Eastern Coney on Cochlin Street. For dessert, there's always ice cream: The Sugar Buzz TC ice cream truck in front of Mancino's in Chums Corner now beckons.
Or you can avoid those aforementioned long lines at Moomers. The Plummer family, owners of "America's favorite ice cream parlor" per Good Morning America, wanted to help ice cream zealots get their fix of Mooberry or Cherries Moobilee more quickly and easily. So they built the Moomers Cone Shack behind the parlor proper. Jon Plummer tells Northern Express the shack carries the eight most popular flavors and serves them in a cone, waffle cone, or cup. No sundaes, no banana splits — just a quick cone for those in a hurry.
Benzie
Seems there's a new lumberjack in town. Bill Sweet from Cobblestone Farms wedding venue in Kingsley purchased the former LumberJack's Bar and Grill in Honor — on his 50th birthday, no less. He's been hard at work with a remodel and tells Northern Express that (pending final inspections) Sweet's Bar and Grill will be opening as you read this. The former Empire resident, now living in Interlochen, calls the bar a longtime staple of the community and says he remembers hanging out there himself.
In Frankfort, Scott Bradley is transforming the two buildings he purchased on the east end of the city into part of a food truck haven. He grew up in the town, working at his parents' bakery, and now works in the corporate world in Connecticut. But he's maintained an interest in his hometown and sees the location as a potential hotspot for food trucks, as it's right on the Betsie Valley (bike) Trail between Frankfort and Elberta. He says it's also a way to expand the town's business district. He and partner Dan Hansen, who is moving to the area from Grand Rapids, are looking forward to gathering more trucks there this year and beyond.
Across Betsie Bay, Brian Paavola is putting together the Furnace Street Distillery at the old Trick Dog Gallery & Café location overlooking the water. Pending inspections, he hopes for his Elberta tasting room to be open later this summer.
Elsewhere in Benzie County, A. Papano's restaurants have reopened their dining rooms. Even after the restrictions were eased, the pizzerias (Beulah, Thompsonville, Frankfort, Kingsley and Interlochen) elected to do curbside only until recently. Andy Miller of the Beulah location says some of his staff have never waited on people in the dining room. "I'm really lucky to have a full staff, but the new kids don't know anything about the dining room," he says. Miller also ordered new furnishings during the pandemic; while tabletops arrived, he's still waiting on new carpet and chairs.
Leelanau
The grill is open once again at Bahle Farms Golf Course, from 10:30am to 4pm daily, with hot dogs, burgers, and brats. Plans are to expand the menu as summer moves along. The beer menu has also been augmented with local wines.
Fine dining is once again on track at Blu in Glen Arbor. It's reopened for the second time, following the COVID closure and then a fire at the on-site Le Bear resort. Owners Randy and Mari Chamberlain are happy the staff stuck with them at the restaurant overlooking Sleeping Bear Bay. And the customers as well.
Chef Bryon Figueroa and Sous Chef Nikki Scott are sharing their fresh, locally sourced dishes at Northport Pub & Grille. Michelle Hemeyer purchased the shuttered Tucker's, which has now been reborn as NPG (no relation to the Prince-led band), and features handcrafted fare such as carnitas tacos with braised Jake's Country Meats pork shoulder, house-pickled peppers, and roasted Rojo sauce, and house-made kimchee from Loma Farm's baby bok choy. Expect breakfast burritos, Dearborn-style Coney dogs, and a number of Michigan and local beers and wines.
The one-time South End Tiki on Lake Leelanau at 9851 S Perrins Landing Drive has reopened as Paradise Cove under new owners Todd, Barb, and Jerry Kleinfeld. It features a complete wine, beer and liquor menu, as well as summertime fare such as Black and Tan Beer Batter Onion Rings, two kinds of tacos, burgers, and meatless burgers, and more.
Elsewhere in (not on) Lake Leelanau, Nittolo's Pizza and Nittolo's Seafood & Social continues picking up steam and customers. Chef-Owner Eric Nittolo says he's converted the bocce court to a pizza patio to accommodate the burgeoning crowds.
Landmark Leland restaurant The Bluebird restaurant and tavern became an outdoor-only facility this summer to help mitigate the spread of the novel coronavirus. Patrons are welcome on the patio or under the tent; takeout is also available.
Next door, John Arens says the new Leelanau Coffee Roasting Breakfast Bistro is exactly as successful as he and his brother hoped and anticipated. "That is a project Steve and I have been trying to get underway for a number of years," he says. Owner Skip Telgard leased the former Early Bird to the brothers this year. Arens says even though the coffee shop in Glen Arbor didn't make food, "We always sold a lot of food," mainly pastries from the likes of 9 Bean Rows and Third Coast. Now its Breakfast Bistro offers a wealth of breakfast items (sourdough pancakes, Ancient Grains Oatmeal) and lunch specialties (Blue Crab Bisque, Ground Short Rib Burger), all matched with a coffee suggestion from the 130(!) options. Arens says Executive Chef Matt Anderson "is a wizard, doing an amazing job with flavors and pairing."
Another coffee shop in the county has expanded its wares: owners Tak and Randy McMillan at Bayside Coffee and Tea in Suttons Bay are now offering Thai cuisine. Options include green, massaman, panang and yellow Thai curries, aromatic larb accented with herbs, tom yum soup, and Pad Thai. Guests will also find a variety of coffees, 70 different teas, and all manner of other beverages, as well as light fare such as croissants, sandwiches, oatmeal, chips, and house-made baked goods such as cookies and muffins.
Antrim
Elk Rapids has seen its share of restaurant transformations. The biggest was at the Elk Rapids Marina, formerly known as the Elk River Marina. The property has been totally renovated with the addition of the Dam Food Truck and the Dam Store. Boaters are now able to purchase beverages, food, or other supplies needed for their boating experience.
Longtime downtown Elk Rapids staple the Town Club was completely re-built and reopened — just prior to the pandemic after being closed for almost a year. Well, it's open again, with a menu featuring classic pub fare.
If food trucks are your jam, Ethanology now has City Block Food Truck stationed there, specializing in gourmet grilled cheese.
The new owner of the old Cone Corral in Elk Rapids is Jaclyn Reynolds. It's now serving customers as Jac's Parlor. Another new owner of an old favorite is Lindsey Rebhan at Flour Pot Bakery, home of personalized baked goods.
We're neither infallible nor omniscient (no, really). So let us know about places we've missed, new restaurants to profile, and special food or beverage-based experiences to be had. Email info@northernexpress.com with your news and suggestions.

*Photo above (clockwise from top left): After surviving a pandemic closure and then a fire, Blu co-owner Mari Chamberlain has a lot to smile about. Blu, in Glen Arbor, overlooks Sleeping Bear Bay. Sam's Graces baked good are now in Petoskey and delicious as ever. Oberon-steamed clams are just one of the extraordinary dishes we've seen come out of NPG's kitchen. Moomers' answer to long lines: Moomers Cone Shack. The Patron Margarita at Mi Tequila in Petoskey.
Trending
Apologizing in Advance, Just in Case
Even in casual conversations, I find myself, and I bet you do too, presenting a cautiously crafted preamble meant to apolo...
Read More >>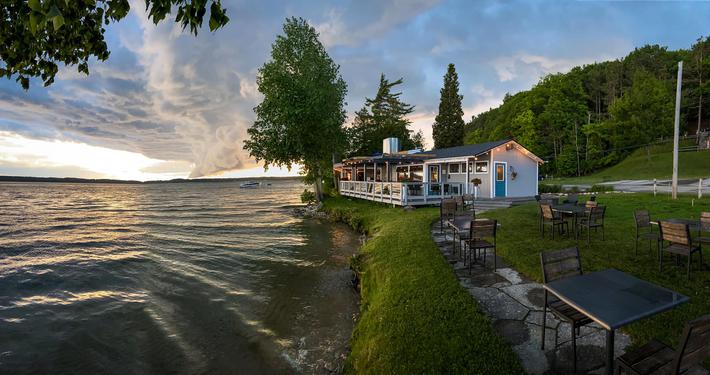 6 al Fresco Favorites
We don't know about you, but we think that everything tastes better when you can enjoy it outside in the summertime....
Read More >>

Whiskey's Treasure Island
Whiskey aficionados take note: You may soon be able to taste what whiskey tasted like in the midst of the Prohibition era ...
Read More >>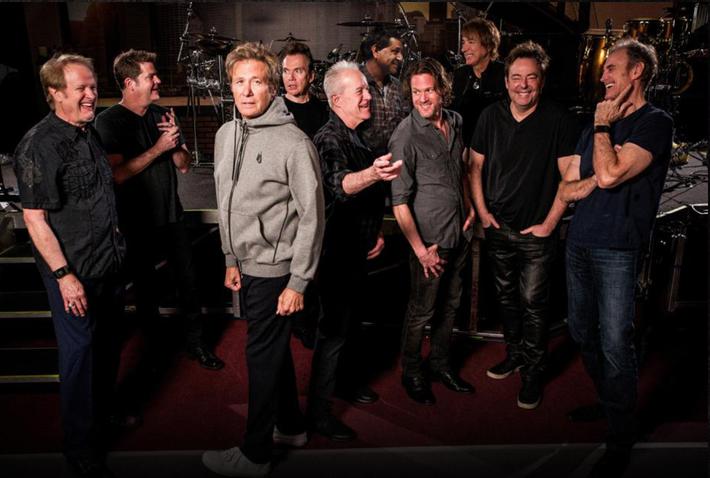 Rock and Roll Hall of Famers on Way to Interlochen
People attending the Chicago show at Interlochen Aug. 3 may feel like they're traveling back through time. The band ...
Read More >>
↑