Supper with a Side of Ghost Hunting
Petoskey's Haunted Halloween Feast
Want some acorn squash with those apparitions? Pasta with phantoms? White wine with wraiths? You never know whom you might be sitting down to dinner with at Petoskey's Haunted Halloween Feast.

Always scheduled for the last Friday in October and always downtown, the Halloween Feast can take on one of several different forms. Sometimes it's a progressive dinner that moves from restaurant to restaurant; sometimes everyone gathers in one place for the big meal (i.e. this year); sometimes it's a combination of both.

The common thread is the web of spooky history that's interwoven throughout the meal's multiple courses and the accompanying ghost walk — a tradition that's been happening in Petoskey for years.

Part of the lore of downtown Petoskey is its "haunted history," which is especially spurred on by stories of things that ostensibly occurred during prohibition times. Several wildly popular tales involve tunnels built underneath downtown that were used for moving and storing alcohol.

"There's a real infatuation people have with the history of our area and the spooky stuff surrounding it," said Andi Symonds, Downtown Petoskey's promotions coordinator. "Places like Stafford's Perry Hotel and City Park Grill have ghosts and spirits that visit a lot. During one of the ghost walks this past summer, Chris [Struble, a ghost walk guide and occasional contributor to Northern Express] had a group in the hotel, and he was just starting his talk when a door on one of the cabinets suddenly swung open and hit a lady on the knee. There's also a little girl who's often seen running around [Stafford's Perry] hotel. And the basement of City Park Grill has had a number of incidents. All kinds of things happen."

At the Halloween feast, she said, the collection of ghost stories grows each year as people share their own stories about sightings and other ghostly encounters. For the 2018 feast, local paranormal group Bumps in the Night will also present alongside Struble.

"The whole thing is just a lot of fun," said Symonds. "I encourage people to attend in costume, to dress up for Halloween. The entire dinner is at the Perry Hotel this year, and their staff dress up for it and really get into it, so that's going to be fun too. I also love seeing people hit it off with each other, making new friends and sharing their own paranormal stories. It's such a neat way to celebrate the Halloween holiday."
Petoskey's Haunted Halloween Feast will take place at 6pm Oct. 26. (The event usually lasts around 3 hours). Tickets are $45 per person, available online at www.petoskeydowntown.com. (231) 348-0388 for more information.
Trending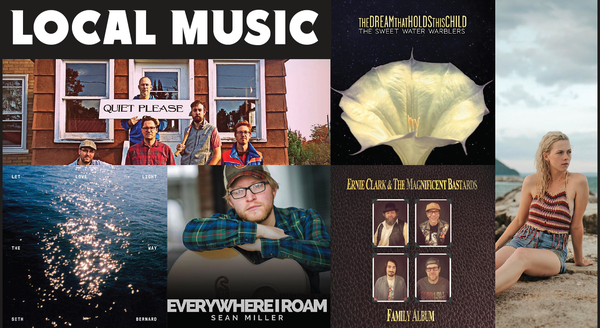 Listen Up: The Latest & Greatest Spins
So 2020 has not been a particularly great year for arts and entertainment. Film releases have been delayed. Concert tours ...
Read More >>

The Libertarians are Coming
Something in the ether, maybe, brought together a bunch of people who over the last year or so declared themselves Liberta...
Read More >>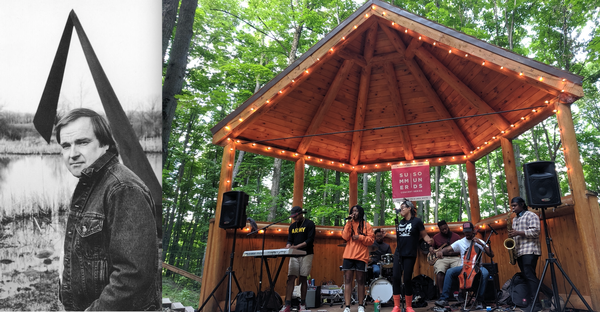 The Other Summer Sounds
As with virtually all venues, the enchanting forest-circled amphitheater inside Michigan Legacy Art Park — like its ...
Read More >>

Say You Were a Fan First
Who are the next big bright stars on the Michigan musical landscape? Who's the next band to become a local favorite ...
Read More >>
↑