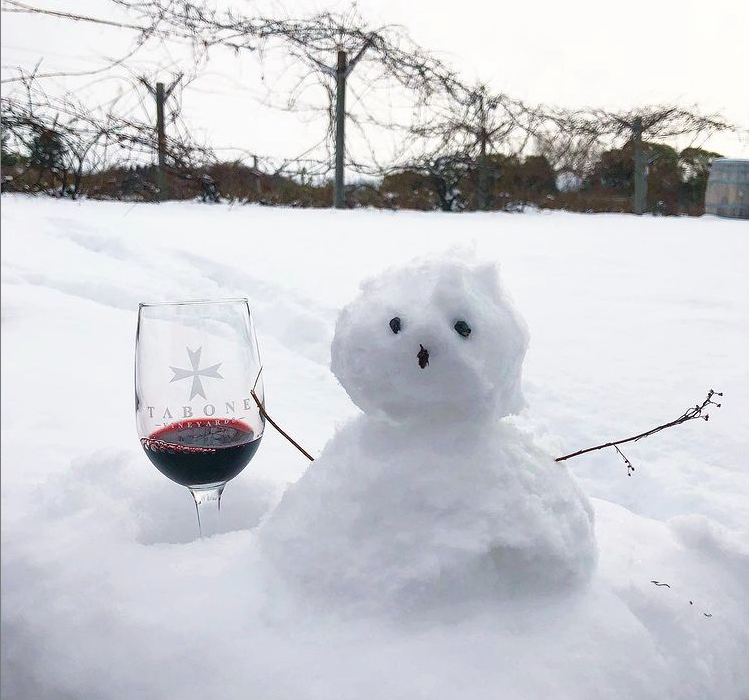 Tabone Vineyards' 2017 Estate Red
Tastemaker
Though the family owned Tabone Vineyards has been quietly tending to its grapes for nearly two decades, their tasting room didn't open until spring of 2019. Less than a year later, the world around all of us changed, but it seems this young winery's patience proved a formidable virtue, as it went on to scoop up two Taster's Guild golds in May — one for its 2018 Bubbly Chardonnay, a fruit-forward apple-nosed medium dry so delicately light it made us weak in the knees, and the other for its buttery, nutty, almost cookie-like 2018 Estate Chardonnay Oaked. Freshly re-opened this February — with limited indoor service plus igloos and heated patio seating — Tabone wowed us with its 2017 Estate Red, a blend of Baco Noir, De Chaunac, and Marechal Foch grapes grown right next to its patio. Rich, dark, and with a hint of smoke and sweet that pairs well with dark chocolate, we believe it's the ideal partner for a romantic Valentine's day. We bet this guy (above) agrees. Walk-ins permitted, reservations recommended — or stay home and have it all delivered. Until the end of February, Tabone is offering penny shipping on all orders. Now that's love. Find Tabone Vineyards at 14916 Peninsula Dr., Traverse City. (231) 223-4101, tabonevineyards.com.
Trending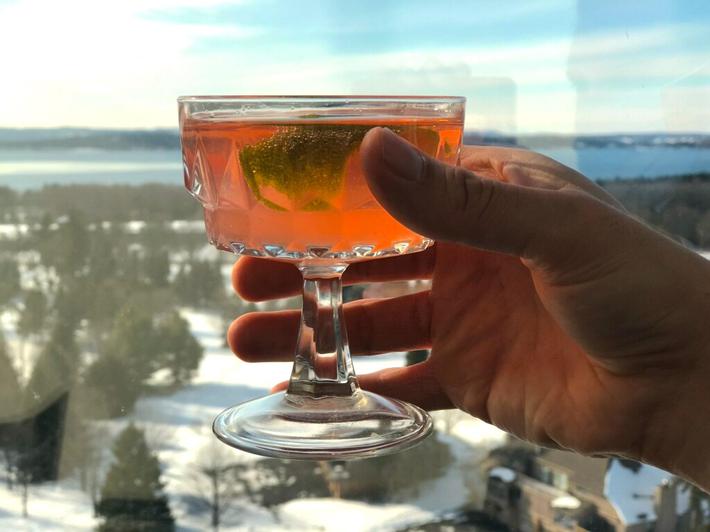 Tiny Pink Bubbles
Hey, ladies, do we have the pink drink for you: Aerie's Tiny Pink Bubbles. With a taste and body as delicious as its...
Read More >>
The Power of Our Example
Every new president faces a daunting array of problems, but 2021 will go down in the history books: Our country is under s...
Read More >>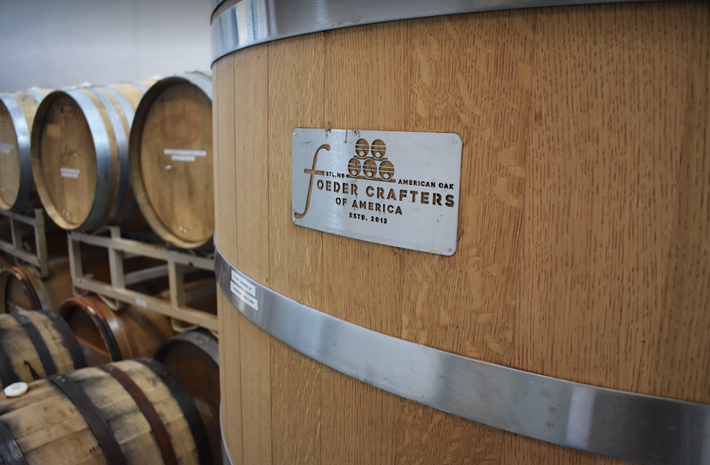 Getting Wild with the Foeder
Drinkers with a discerning eye may have noticed a couple interesting-looking wooden containers in the back of Traverse Cit...
Read More >>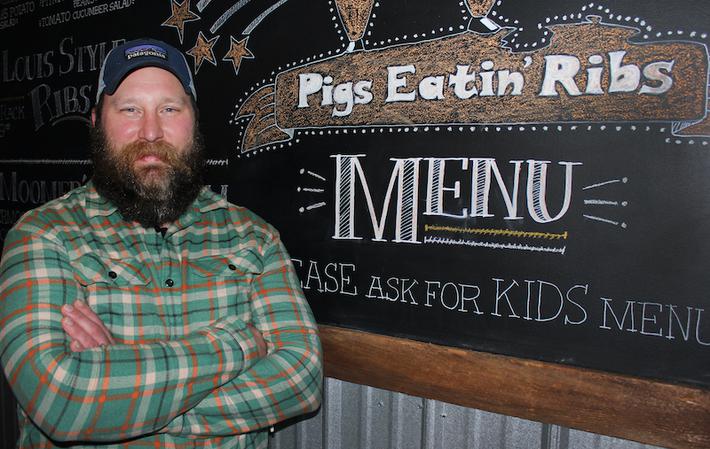 Charlevoix's Pigs Eatin' Ribs
By 2008, Charlevoix Chef Adam Kline had seen and tasted enough. The Northern Michigan food scene had stagnated, he said, i...
Read More >>
↑