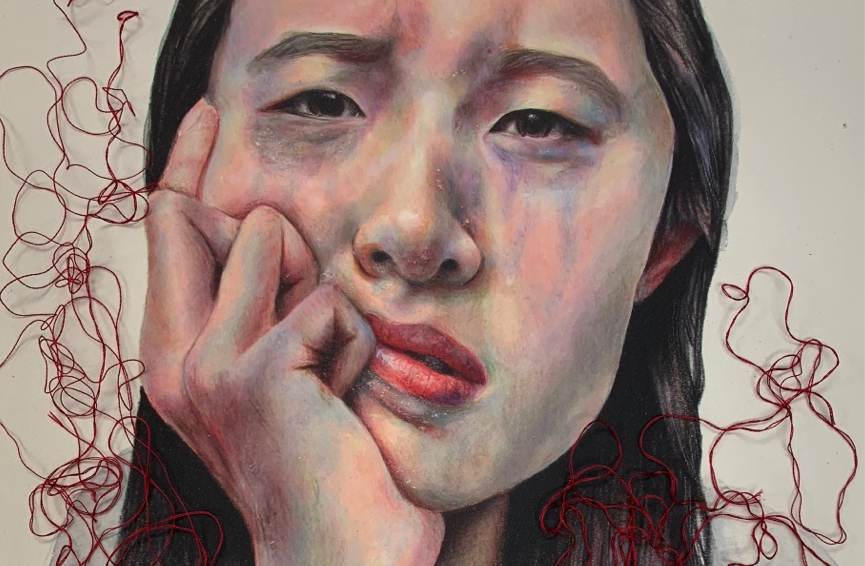 The Art of Mourning
Grieving kids bring their insides out in interactive arts event
You might not know that November is National Children's Grief Month. But chances are good that you've known grief.

In honor of the kids and teens who know it all too well, Traverse City's grief support center, Michael's Place, is teaming up with The Dennos Museum Center to present an extraordinary multi-media event created almost entirely by bereaved youth.

The interactive presentation is far more than an exhibit; it will include live music, dance, a panel discussion, and presentations of both local and national artists and writers.

LOCAL KIDS
Sean O'Brien will be one of the musicians participating, and he will also be part of the panel. He was eight years old when he witnessed an auto accident that took the life of his grandmother. He and his family subsequently sought the assistance of Michael's Place. "I went to Michael's Place for six or eight years, to my mid-teens," he said.

He also turned to music, starting with percussion, and later adding guitar and piano, as well as singing. "As a young boy, beating on my kit was a place to take out my frustration. As I grew up, I picked up other instruments," he said. He then began to write his own music, and today aspires to a musical career.

Also performing will be Oliver Boomer, the son of Elizabeth Judson, coordinator of Michael's Place Robin's Nest, a program that holds monthly activities designed to help grieving children "feel normal and smile again." Boomer, 16, is a longtime volunteer for Michael's Place, as well as a working singer and actor who has performed in Chicago and local productions with Parallel 45, Interlochen, and other theater groups. He knows firsthand the impact that expressing one's self through — or losing one's self in — song, music, and theater can have, especially on youth.

"People can talk to kids, and they're heard a bit," he said. "But if someone sings, it will stick with them."
WHY GO
But if you're not a bereaved youth, and don't know one, why attend? Because participants and attendees will have the opportunity to bear witness to the experiences of grief, create conversation around the needs of bereaved youth in our region, and learn about the impact of grief on childhood and beyond, said Michael's Place Executive Director Mindy Buell.

"We've learned a lot about childhood grief and want to share it with the community," Buell said. Michael's Place has been working with both adults and youths experiencing loss for 18 years; last year, it provided grief support services — at no cost — to 1,700 individuals in the community.

A study published in the American Journal of Public Health suggests there are clear indications that artistic engagement has significant positive effects on health.

LET'S TALK LOSS
While the expression of the arts will be a focus of the event, there will also be a panel discussion. O'Brien, who will be among those participating, said he's happy to share with the public what he gained from his time at Michael's Place. "It was a big thing to me, as a child, and into my teen years, dealing with that traumatic loss. It was just a blessing," he said.

Buell said O'Brien's story is one she believes will resonate with others. "Sean returned a couple years ago to tell us what a difference Michael's Place made in his life. We feel fortunate to have been able to work with grieving youth and to see them smile again and find their new life. It's a privilege to see them begin to start the healing process."

This multi-media event includes a special exhibit of nationally recognized works from "Healing Through Creativity: Selections from the Scholastic Art & Writing Awards" in partnership with New York Life Foundation. Teens from across the United States submitted their creative work to the Scholastic Art & Writing Awards' New York Life Award, which recognizes the stories of young people and their experiences with losing a loved one.

"The Art of: Mourning – Expressions of Youth" will take place at The Dennos Museum Center on Wednesday, Nov. 13. The doors open at 6pm, and it's free and open to the community. Following the Nov. 13 event, the exhibit will continue to be on display at Michael's Place (1212 Veterans Dr., in Traverse City) throughout November. Learn more: (231) 947-6453, www.mymichaelsplace.net.
Trending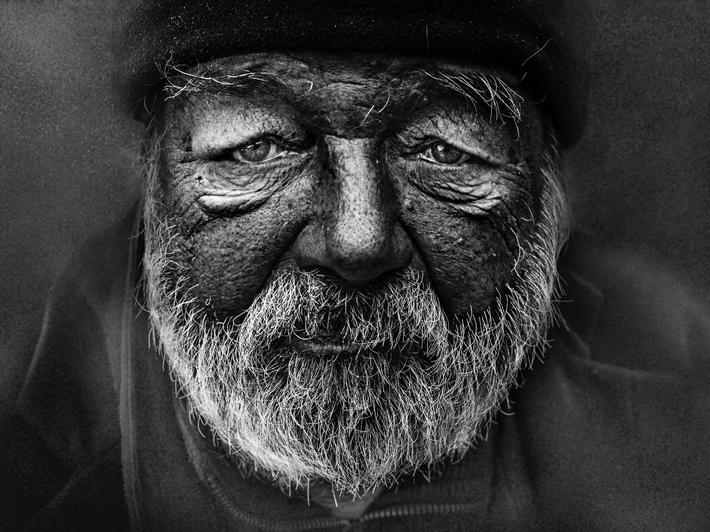 Homelessness Up North
Across the northwest Lower Peninsula, hundreds of Michiganders are struggling to find shelter this winter. It's not...
Read More >>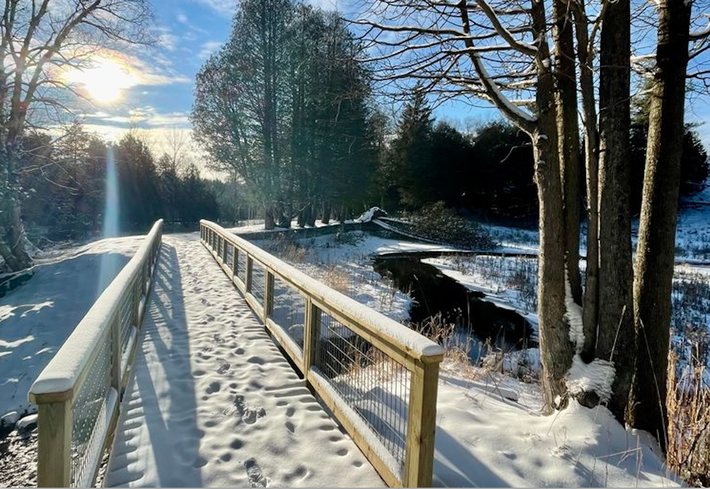 Little Traverse Conservancy's Best Year Ever
Maybe 2021 stunk for most of the world, but in one little corner of it, last year was its best ever: "In 2021, more ...
Read More >>
New Districts, Same Players
We're now well into our constitutionally required decennial exercise in reapportioning legislative and congressional distr...
Read More >>
What Will it Take?
If you've seen the recently released Netflix comedy "Don't Look Up," you might be asking t...
Read More >>
↑