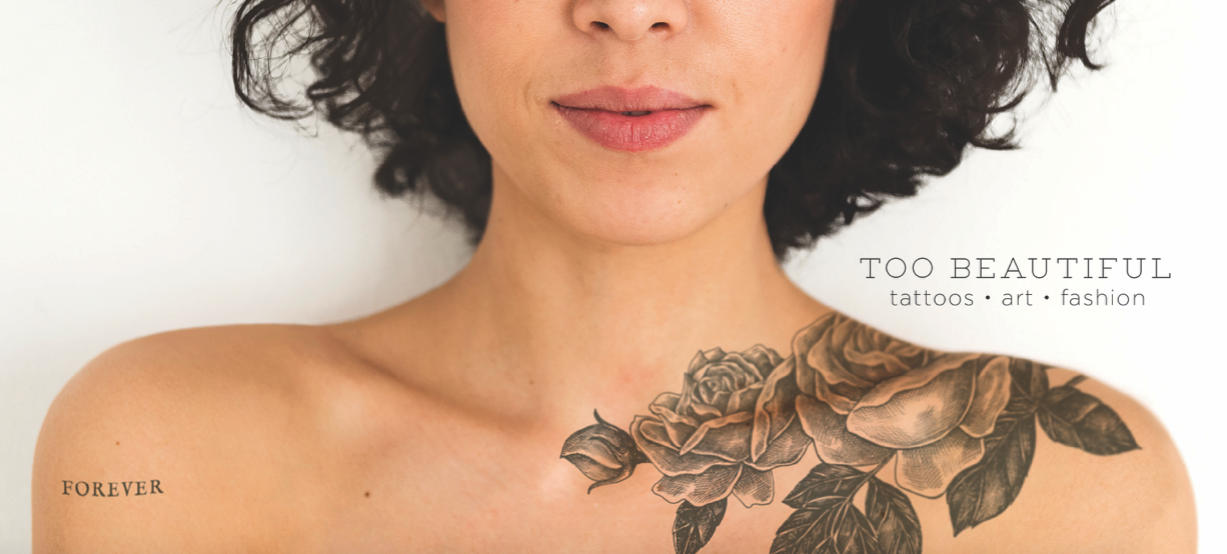 The Art of the Flesh
Three tattooists making their mark in Traverse City
Ancient Egyptians were among the first known humans to get tatted up, and those trendsetters started something that stuck. Today, 40 percent of Americans rock at least one tattoo. Since this booming form of self-expression has been captivating us since Pharaoh times, we decided to get up close and personal with some of the most notable men and women on Traverse City's thriving tattoo scene.

Ram Lee
Owner, Traverse City Tattoo
There's something soulful about talking to a man who has found his passion, and Ram Lee is that guy. Lee has been tattooing for 24 years, and his specialties are broad: black and gray, portrait and wildlife realism, and — unique in the region — Japanese art. He said Japanese-style tattoos in particular inspire him because of their distinct aesthetic beauty, the way they fit and flow over the body, and that they allow him toincorporate into his work the four elements commonly found in Japanese art: fire, earth, air and water.
Years ago, Lee got the best advice he would ever receive, from Bob Tyrrell, a world-renowned tattoo artist based in Detroit: "Slow down." The phrase became his holy grail. As he continued to study under some of the most noteworthy artists in the business, Lee began to take his time — he once spent six months designing a piece, then spent a year tattooing it into an intricate full sleeve — and watched as his work reached the next level and his wait list grew. These days, he's booked out roughly two months.

His shop, Traverse City Tattoo, is located above The Workshop Brewery in Traverse City'sWarehouse District. Lee works with two other artists; together the three boast more than 40 years of experience. The shop has a distinctly cozy atmosphere, a vibe that feels more like your best friend's living room than a sterile tattoo parlor. Ram says this is no accident. The TV, leather sofa, snack bar, fridge, and drinks are there so the clients feel at home and at ease. His goal is to make clients feel welcome, appreciated, and relaxed.

As for his customer service philosophy, it's equally simple: "If you don't come through the door, I don't feed my family."

Find Ram's work and shop info on Instagram @ramleetattoo and @traversetattoo.


Rex Rector
Owner, Blue Heart Tattoo
Thirty years ago, most 11-year-olds were out riding their bikes, climbing trees, maybe playing a little pick-up basketball. When Rex Rector was 11, he was inking his first tattoos on members of a motorcycle club. True story. Thanks to the encouragement of his mom, who dabbled in tattoo artistry herself, Rector carved out his life's path at a very young age. He said he was a kid who loved to sketch and draw, so the progression to tattoo artist was natural and seamless. By age 16, he landed his first gig at a tattoo shop by 16 and has since spent his life in the industry.

Rector has worked all over the country, recalling his times in Virginia where body art often involved graffiti design, and the years he spent in Florida where the tattoos trended toward aquatic. In the nearly 10 years Blue Heart Tattoo has been up and running in Traverse City, he has seen his share of Petoskey Stones, and of course the much-loved Mitten outline. Lately, he's seeing Mandalas and written words ruling the tattoo scene.

Rector has always loved tattooing in black and gray and depicting things found in nature but more than anything else, he said he strives to be versatile. He wants to work with his clients and give them original designs that are what they want — even if they don't line up with his own preferences.

Find Rector's work on Instagram @bluehearttattootc

Jessica Harrigan
Truth Seeker Tattoo
Tattoo artistry has historically been a male dominated industry. Well, move over fellas. More women than ever before are getting inked, and more women are starting to do the inking. Jessica Harrigan finds many female clients tend to seek her out particularly because they'd prefer a woman working on them.

Born and raised in Traverse City, Harrigan is a longtime artist, but she didn't begin tattooing until last January; she is the apprentice of Ryan Decker, Truth Seeker Tattoo's owner. She specializes in whimsical illustrative work with a dark spin but prides herself on being adventurous and versatile with her designs. Peek through her work and you find everything from soft and beautiful to edgy and sinister. When asked about what drew her to tattooing over other forms of art, she responds that it's about the personal connection she builds with clients. She could commission a piece of fine art on canvas, but that would lack the relationship she builds with her clients during her tattoo process.
When asked if she could ever see herself doing anything else, she gives a lightning quick response: "Never." A few minutes later, she lifts her pant leg to display the first tattoo she ever did, the logo of Truth Seeker Tattoo on her own ankle.

Find her work on Instagram @jessicaharrigan.art.



Trending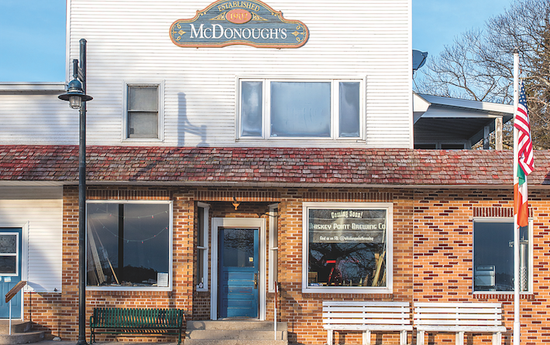 Welcome to Michigan's Most Remote Brewery
After years of planning and honing his beer-making skills, this spring, Patrick McGinnity plans to open Beaver Island&rsqu...
Read More >>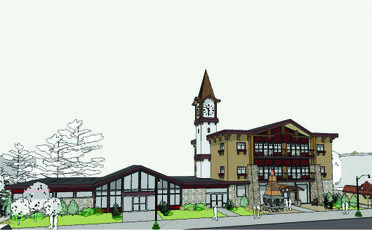 Gaylord: A boomtown Up North
Gaylord native Gary Scott had moved to Indiana, where he and some partners started a business to invest in distressed prop...
Read More >>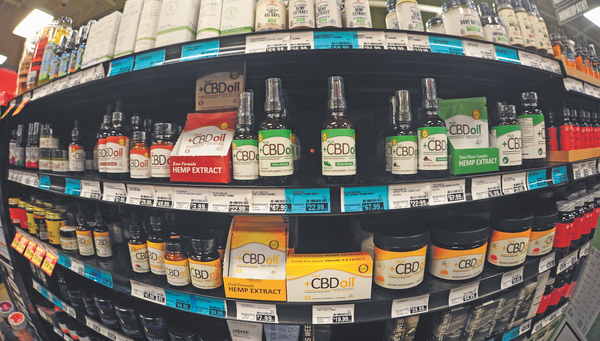 CBD Laws: Dazed and Confused
The sign outside of Family Video in Kalkaska lets drivers know the store has more than just movies. The sign reads: &...
Read More >>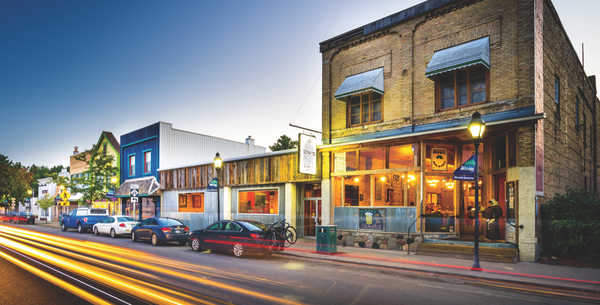 Small Up North Towns on the Rise
Spotlight on Bellaire (pictured)Seems Traverse City isn't the only place in the region making those "Best...
Read More >>
↑