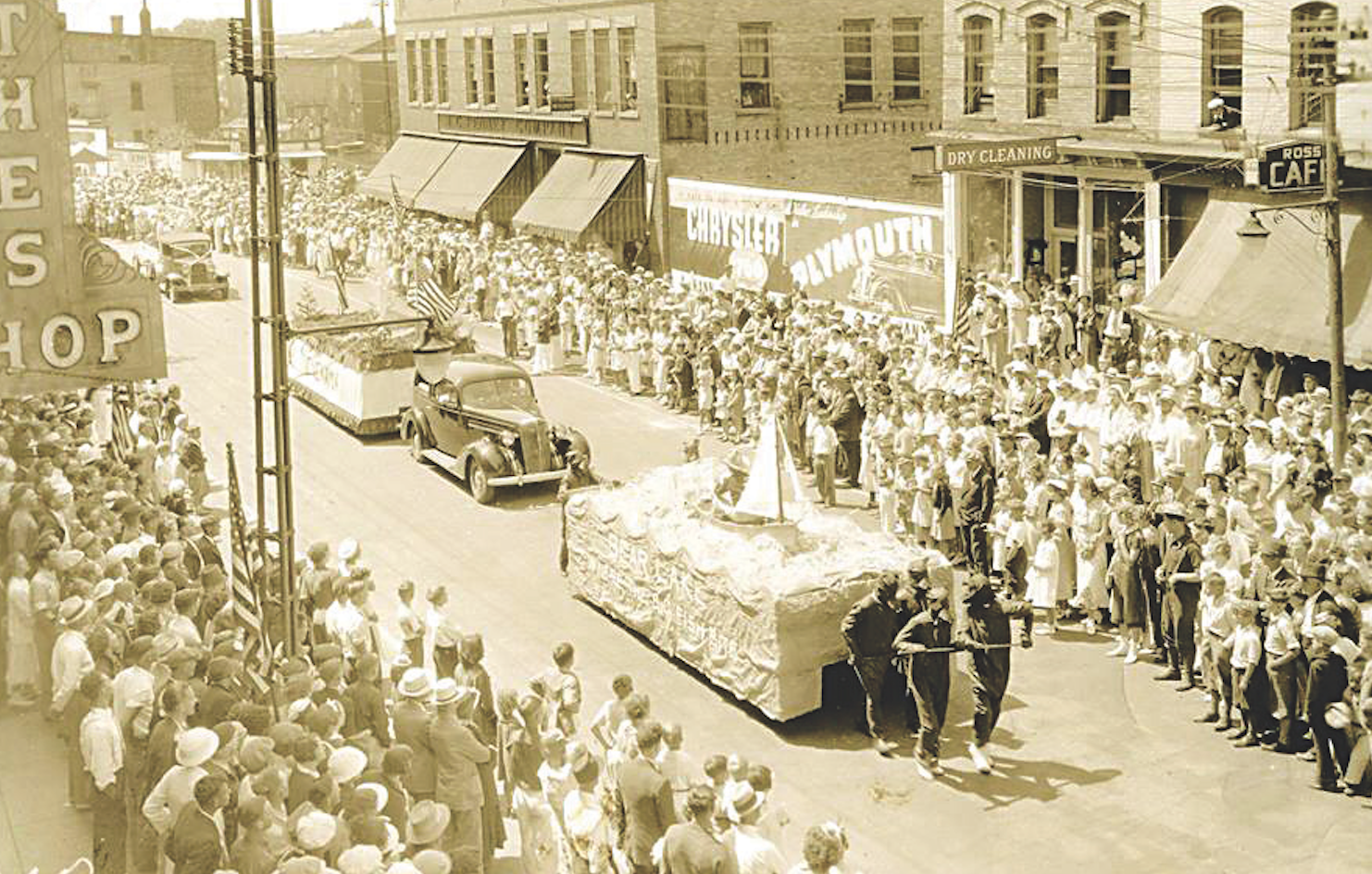 The Best Lil' Festival You Never Heard Of
The 82-year-old Manistee National Forest Festival
Looking for a smaller, quieter way to celebrate your Fourth in the North?

Try on the Manistee National Forest Festival for size. A truly down-home tradition that started eight decades ago as a homecoming event for Manistee natives, Manistee County's signature summer festival melds fireworks, midway, and musical traditions with a one-of-a-kind forest tour, outstanding arts and crafts, and — new this year — a Polynesian fire and dance show.

HISTORICAL FUN
When the festival began, it was actually called the Manistee Homecoming, as it was staged to both celebrate the Fourth of July, and to welcome back former residents who had moved out of town.

The first festival — on July 6, 1936 — was a bit different than today's version. There were Navy training ships on display in the Manistee River Channel; a Michigan State Police exhibition; a Native American tepee village and Ottawa ceremonial dance; forest fire demonstrations and local history displays; coronation baseball games; and a Grand Parade that featured more than 75 floats.

And perhaps remarkably for the time, over 50,000 people were said to have attended.

The fest has gone through some major changes over the years. In the '50s, it was converted to a sports festival. In the mid-'60s, it became the National Strawberry Festival. But by 1977, it was switched back to the Manistee National Forest Festival, and that's where it's stayed.

COLORFUL ACTIVITIES
One of the biggest events at the festival is the fireworks show, planned for Tuesday, July 3. This year's show, rumored to be triple the size of previous years', is staged right over Lake Michigan. If you tune into 101.5-FM, The Mitten, you can enjoy a musical accompaniment with the show.

Like most festivals, Manistee's offers a marketplace, with fun seasonal merchandise and festival foodstuffs for sale throughout the grounds. But its Manistee World of Arts and Crafts is something to behold. Featuring everything from paintings, photography, and pottery to carving, jewelry, and handcrafted items, goers will see items created by more than 90 artists and craftsmen.

FESTIVAL JAMS
If you're looking for some great chill sounds to enjoy, don't miss the Live Music on the Porch events at nearby Douglas Valley Winery (various days/times, free), where you can catch such performers as Chris Skellenger, Cousin Curtiss, Clear Heels, The Breakfast Club, Awesome Distraction, and more.

The Scottville Clown Band — a raucous combo of rock and clowning around — is back at the festival as well, and will also be marching in the Fourth of July parade.

Ann Arbor band The Ragbirds, a bluegrass-folk-pop outfit with top-notch instrumentation and vocals, will perform on July 2 in the evening at the Ramsdell Regional Center for the Arts (ramsdelltheatre.org for tickets and details.)

New this year is the Jaycees Beach Bash, on July 7. For ages 21 and over only, the show will feature another performance from the band Clear Heels, plus a Polynesian fire and dance show from Aloha Chicago.
MIDWAY TO FOREST
Traditional midway pursuits can be found during the fest at the Anderson Carnival (located at the 1st Street Beach). Snag an armband for $20, and you can ride the rides at this traveling theme park all day long, with a few breaks in between to try your skill at some carnival games.

Enjoy Manistee's also-traditional Independence Day Parade on July 4 starting at 10 am (the parade travels west on River Street from Division Street) with plenty of floats and other parade participants.

Learn more about Native American culture and arts at the Jiingtamok (Pow Wow) during the fest's first weekend, with crafts, food, and dance performances.

The best part? The tour is free — just call ahead (231-723-2211) to reserve your seat.
For a full schedule of events and more information, visit manisteeforestfestival.com.
Trending
Moving Dirt And Stone
This year is taking a toll on me. I'm more sluggish. It's harder to get out of bed each morning. I have muscle pain that I...
Read More >>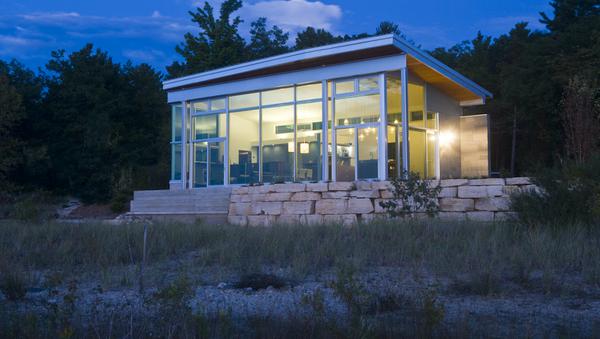 Northern Michigan Modern
From rustic log cabins to Victorian-style homes all the way to more traditional suburban-like developments, northern Michi...
Read More >>
Warts And All
Project 1619, a product of New York Times Magazine writers, is a potential public school curriculum that attempts to redef...
Read More >>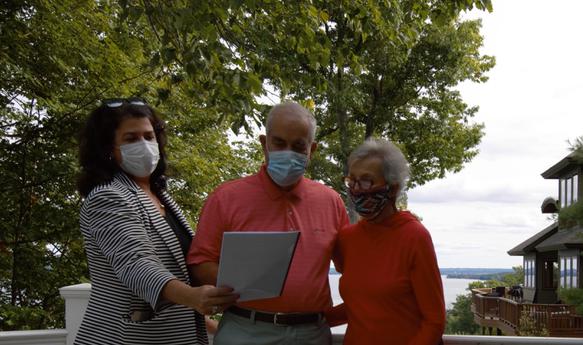 Pandemic Brings Even More Heat To A White-Hot Real Estate Market
There's a mad dash going on in real estate: companies bailing on their massive corporate office buildings, families ...
Read More >>
↑