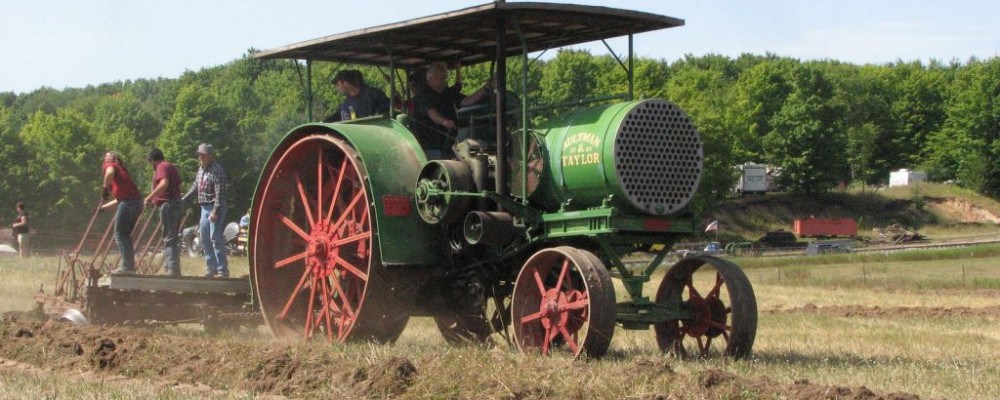 The Buckley Old Engine Show
Celebrating 50 Years of Old Town America
Fifty years ago this summer, a group of farmers got together to display their farm equipment at a friendly neighborhood show, to get a little insight into each other's work methods and to enjoy some camaraderie.

Today, that same Buckley Old Engine Show — albeit a much-expanded version — is an annual tradition in northern Michigan, with the event temporarily bolstering the tiny town of Buckley's population from around 700 to several thousand.

"The darned thing just keeps growing every year," said Tom Graham, past president and current executive board member for the event.
Square-Dancing Tractors, Train Rides
In honor of the golden anniversary, organizers are exhibiting some of the tractors that were showcased at the very first event, expanding the threshing and steam traction engine display, and hosting a vintage fashion show. But perhaps the most wow-worthy event happens at 3:30pm Saturday, when guests will be treated to a unique performance by the Lily Pearl Square Dancing Tractors — yes, you read that correctly — a group of eight tractors that perform an actual square dance to music, complete with do-si-dos.
Twinkle-toed tractors aside, the most popular attractions are the free train rides, said Graham. "We have a small steam train that used to be at the Clinch Park Zoo in Traverse City, and then our full-size standard gauge railroad," he said. "Both of them run all four days — the little one on a half- mile track, and the big one on a mile-long track."
Hands-on Fun
Also taking visitors way back are demonstrations showing visitors how chores like spinning, corn cutting, corn grinding, and clothes washing were done. (In honor of those lucky homesteaders who struck black gold on their land, the event will also show how oil used to be extracted from northern Michigan, with with a pump jack and big wheel.
Another of the most impressive displays at the Buckley Old Engine Show is their representation of old town America on the show's own Main Street.
"It resembles small town USA around the turn of the century, the 1910s or so," Graham said. "We've got a harness shop, barber shop, blacksmith, necessities store, general store with penny candy and cheese, a print shop — and all of them are set out as they would have been. All are functioning, too, with things going on all day long in each building."
Local artists will be on hand to play old-time music, dancing is welcome, camping is allowed, and food vendors will be on site, offering up sweets, hamburgers, fried chicken, and other treats. A single ticket grants you entry to all events and exhibits.
The Buckley Old Engine Show will take place August 17–20 at the show grounds, 21 miles south of Traverse City at 6090 W. 2 ½ Road, Buckley. For more information, visit buckleyoldengineshow.org or call (231) 269-3669.
Trending
Very Busy Very Fast
This isn't going to be easy. President Joe Biden and his thin congressional majority are walking into troubled times both ...
Read More >>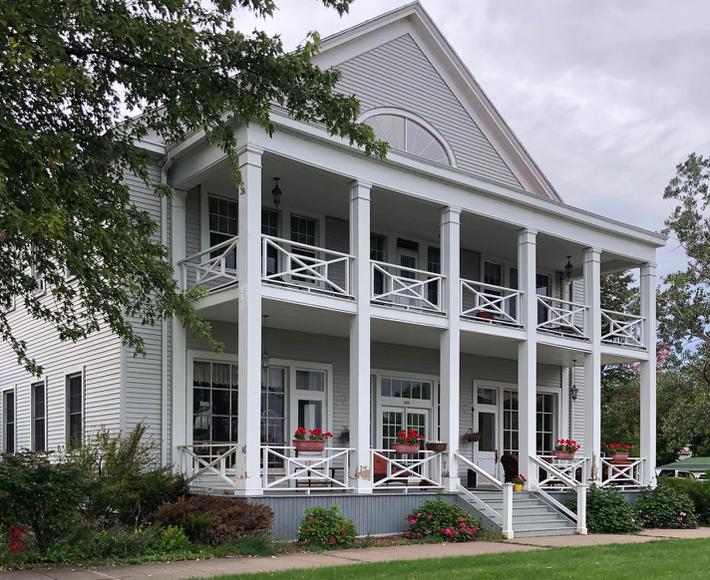 Thunder Bay Inn
Former playground to Henry Ford and part of a famous film and novel based on a real-life murder in the town, the courtroom...
Read More >>
Forty Acres' Spa Day Martini
Myriad methods of cocktail creation are on display at bars around the world. There are flaming drinks, compotes laden with...
Read More >>
He's Gone, Now What?
Wounded and fearful, America watched the 45th President leave the nation's capital. On a hastily arranged stage at a...
Read More >>
↑