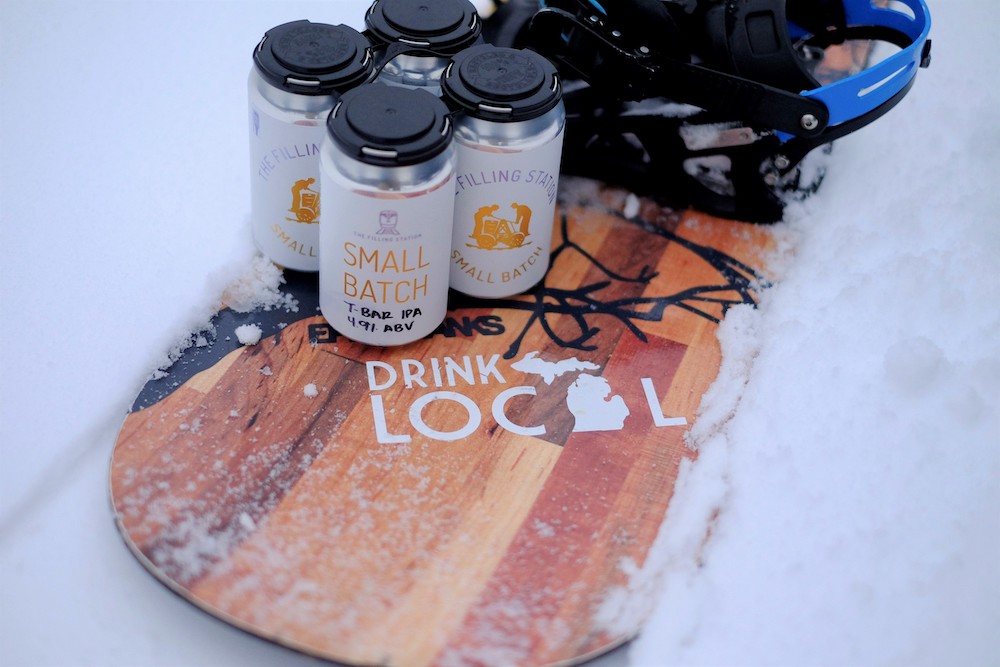 The Cure for What Ales You
Six reasons to road trip to local breweries this winter
As any seasoned Michigander knows, the time has come to brace for the mountains of snow, icy roads, and gloomy grey skies that inevitably arrive with the winter season. Fortunately, there are many options for coping: perhaps winter sports like skiing or curling, or — our personal preference, because it can be enjoyed alongside said sports — sampling high-quality local winter ales.

"The Oxford Companion to Beer" states that winter ales are "not technically a beer style per se," a caveat that allows them to be interpreted as a variety of styles. Historically, winter ales have ranged from robust, dark, high-alcohol brews to light, crisp beer with spices. Sometimes these beers would even be warmed up and served hot. But in today's modern era, we firmly believe that any beer that helps get you through the season is a winter ale.

There is a Russian proverb that says, "The church is near, but the road is icy. The pub is far away, but I will walk carefully." If you're looking for a pub to carefully make your way to when the road is icy, look no further than the following six breweries and their winter ales.
Scoop Double Milk Stout (8% ABV)
Scoop is a double milk stout brewed with Dutch cocoa and aged on cocoa nibs and vanilla beans by Five Shores Brewing in Beulah. Their goal was to create a beer that was part fermented beverage and part chocolate and vanilla ice cream, and they certainly succeeded.
"The fun idea around creating Scoop for this time of year, although it's not technically ice cream season in northern Michigan, isn't it always ice cream season?" laughs Five Shores' co-founder and brewmaster Oliver Roberts.
Roberts made Scoops with a variety of malts — a bit of roasted malt and a plethora of chocolate malt. He added lactose and Dutch cocoa late in the boil, and once fermentation was complete, moved it to a tank where it aged on cocoa nibs and vanilla beans that had been split and sliced carefully to preserve as much flavor as possible.
The result? A lighter-bodied, low-to-mild roasty stout with a huge dose of chocolate in every corner of the beer. Replace your usual hot cocoa with a pint of Scoop after a long bout of shoveling snow, and you can't go wrong.
T-Bar IPA (4.9% ABV)
T-Bar is an IPA brewed by The Filling Station Microbrewery in Traverse City. It's loaded with hops such as local Magnum, Chinook, and West Coast Citra; then dry-hopped with Cascade, Citra, and Simcoe. The big, late hop addition in the kettle and dry hop keep the bitterness of this session IPA low, and the citrus and pine flavor contributions high. This session IPA is bright and refreshing, a perfect beverage for a day on the slopes — which makes it a perfect collaboration beer with Mt. Holiday.
The Filling Station's General Manager Todd Klepper shares about how the collaboration came about organically: "On a personal level, it's the place where my sisters and I, as well as our head brewer Andy Largent, learned to downhill ski. It's also the place where quite a few of our employees hang out during the winter months, including our other brewer, Tom Hodges." He added, "On a business and community level, we share a common goal of being a welcoming and safe place for people of all ages to come and enjoy each other's company."
In the future, Mt. Holiday plans to offer the T-Bar IPA on tap and in cans (a new dedicated can label is in the works.) The Filling Station Microbrewery, where's it's on tap now, will sell both options as well, with 50 cents from every pint sold at the brewery going to support Mt. Holiday's continued efforts to provide four seasons of outdoor recreation for the community, especially the region's disadvantaged youth.
No Pressure Imperial Stout (8% ABV)
No Pressure is an imperial stout brewed by Rare Bird Brewpub in Traverse City. It's made with local coffee importer Higher Grounds Trading Company's Bolivian Caranavi coffee, chocolate, and a touch of vanilla. The flavor profile of these coffee beans is cocoa and hazelnut, with a mellow acidity and a round, balanced body. In the beer, the coffee stands out at the front of the palate, then gently gives way to the chocolate and vanilla notes. It has a sweet backbone that helps tie all the delicious flavors together.
Head brewer Tina Schuett points out that No Pressure is "the three-time winner of the Traverse City Stout Challenge" and calls it "the perfect winter beer."
This beer has become a mainstay at Rare Bird, but it really shines in the cold, icy months. With its prominent coffee notes, No Pressure pairs particularly well with unwrapping gifts on Christmas morning.
Superfluid Double IPA (9.1% ABV)
Superfluid is an American Double IPA brewed by Short's Brewing Company in Bellaire. It's brewed with Sorachi Ace, Citra, and Zeus hops, which provide a resinous aroma and initial flavors of tropical fruit, with pineapple and subtle coconut following through. The malt bill is such that the beer goes down surprisingly smooth for such a high ABV beer.
The creative and marketing manager at Short's, Christa Brenner, points out that the higher alcohol content makes it great "to warm you up on cold nights" and is "definitely meant for hunkering down and riding out a blizzard.
Our recommendation: Stock up on this brew before our next big winter storm hits.
Brimley Stout (5.5% ABV)
Brimley Stout is an oatmeal stout brewed by Beards Brewery in Petoskey. This beer has a full body and smooth, silky mouthfeel. The robust, roasty flavors make this a dream come true for dark beer lovers.
Justin Koziol, Beard's head brewer shares that "it works as a dessert beer or as a pairing for hearty winter meals like braised meats and stews."
Brimley Stout is Beards' winter seasonal release and is available in charmingly labeled cans throughout Michigan, as well as at their pub in Petoskey. Some people put out milk and cookies for Santa, but you'll receive much better gifts if you leave this beer.
Imperial Cinnamon Hefeweizen (7.8% ABV)
Imperial Cinnamon Hefeweizen is brewed by Cheboygan Brewing Company in Cheboygan. It's described as a "German classic with a craft-centric twist." Higher in gravity than other hefeweizens, it's taken to the next level with Madagascar bourbon vanilla beans and Vietnamese cinnamon. The unique spice character is wonderfully balanced by its rich malt backbone.

Cheboygan's territory sales and marketing manager Nick Beard talks about how the cinnamon plays especially well with the "banana/clove profile you get from the hefeweizen yeast we use in this brew." He also noted that "the vanilla smooths it out and the high ABV is perfect to warm you up."
This beer is ideal for an evening unwinding in front of the fireplace after a blustery winter day. If you want to take a page out of the brewery's playbook, coat the rim of the glass with local honey and some Sugar in the Raw to add some sweetness to each sip.
Trending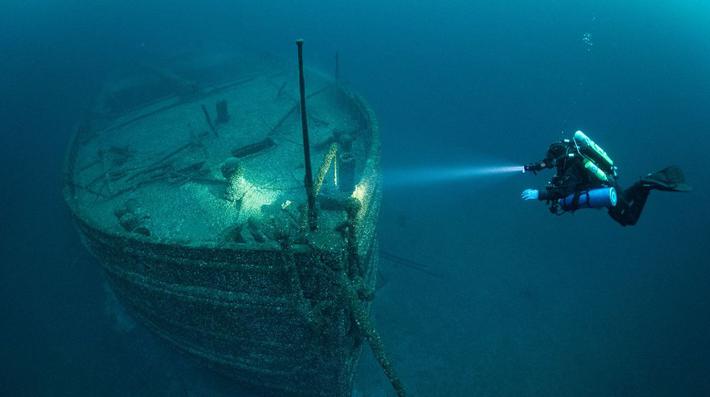 Up North Aquaman
Chris Roxburgh is northern Michigan's Aquaman. While you might not immediately recognize his name, you've pro...
Read More >>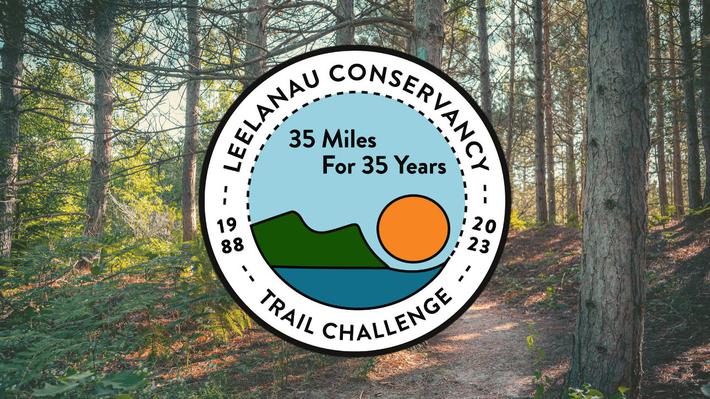 Anniversaries Celebrated in the Great Outdoors
The Leelanau Conservancy turns 35 this year, and in those three-plus decades, they've preserved over 16,000 acres an...
Read More >>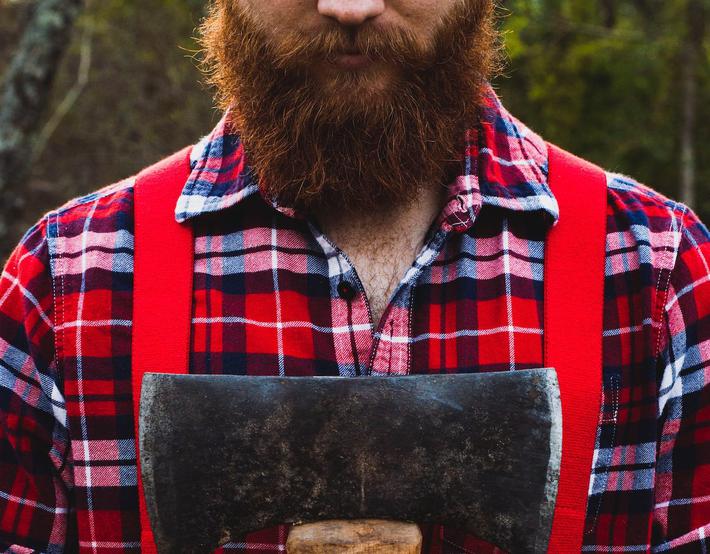 A Flannel Affair
Bust out the flannel one more time before spring is here to stay for the Wexford County Historical Society's Lumberj...
Read More >>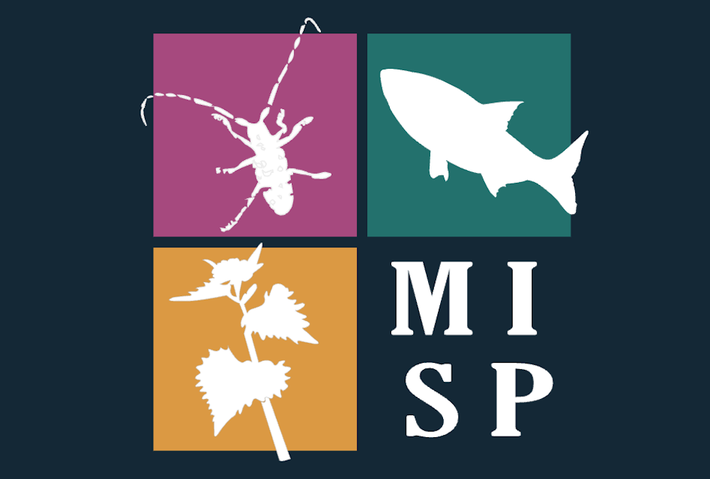 Watch Out for Invaders
Spring is here—cue the trumpets! But while we're thrilled about the return of warmer days, we're not so ...
Read More >>