The Den
Get your game on — and eat like a bear fresh outta hibernation — inside Grand Traverse Resort's upscale pub.
Axe throwing. An escape room. Mini-bowling. An upscale bar. It's all at The Den — located inside Grand Traverse Resort and Spa — a petite entertainment center-slash-eatery that packs a grizzly-sized punch.
NOT YOUR AVERAGE BEAR
Golfers will immediately guess the inspiration behind The Den's name as a nod to the acclaimed golf course on the resort's property. (Bonus points for those who know that course is named after the Golden Bear himself, designer Jack Nicklaus.)
True to its inspiration, the wild Up North vibe is embraced throughout The Den, with buffalo plaid, reclaimed wood, and an industrial-chic design lending a laidback feel to the space.
When you walk inside, it's hard to believe the entertainment center only takes up 3,500 square feet. There are two lanes of ax throwing, six lanes of "boutique" bowling, two virtual reality spaces, an arcade, an escape room, and — pause for breath — a pub.
"We decided to get creative with the space," says the resort's general manager Matthew Bryant. "This way, people get to sample a little bit of everything. You can tailor the experience or try it all."
NOT YOUR AVERAGE BAR
Trying it all also applies to the menu. The Den Truffle Fries are as mouthwatering as they sound, with parmesan, truffle butter, and roasted garlic aioli. The resort's Food & Beverage Director, Mickey Cannon, also recommends starting with the Fried Wonton Pickles.
"We put our own spin on fried pickles," he says. "They're unique and super tasty. We wrap them in a crisp wonton and use bread and butter pickles instead of dill."
Other "crowd pleasers" in Cannon's book also have special touches. Further down the menu, you'll find the Smoked Brisket Sandwich, which is smoked in house and topped with balsamic barbecue sauce and gorgonzola before being served on a brioche bun. Even the nachos —nicknamed Redneck Nachos — offer a little something extra, with toppings like beer cheddar cheese sauce.
"We wanted to be different," said Cannon. "I always work off the saying, 'Dare to be different and people notice you.' We created upscale bar food that you don't find in other places."
Of course, there are some classic bar standbys on the menu too, like burgers, chicken tenders, and "Flint-style" Coney dogs. And the pizzas — which range from Meaty Madness to Vegetarian Deluxe — fly out of the kitchen with a buy-one, get-one-half-off deal on large pies.
Finally, though they can't be consumed while ax throwing, the bar beverages are not to be overlooked.
"The Pink Flamingo is our top seller," says Cannon. "The mix of gin and fresh lemon juice in the summer is a great combination. The Tipsy Bartender [tequila, Blue Curacao, Triple Sec,
lime juice] is another favorite. We try to have fun with the drink names so people will remember them."
For fall, he recommends the Hot Apple Pie: Fireball whiskey, apple Schnapps, vodka, and lemon juice. Death in the Afternoon is worth a chuckle and a taste too, created simply with absinthe and sparkling wine. Cheers!
NOT YOUR AVERAGE GAME
On March 13, 2020, The Den opened its doors, just before COVID-19 shut down much of the country. But since reopening, The Den has been doing brisk — and safe — business, especially when it comes to ax throwing. According to Bryant, Friday and Saturday nights are especially popular with hotel guests and locals.
"Axe throwing is the number one attraction," says Bryant. "We're actually the first place to offer it in Traverse City. It's so popular downstate and throughout the country, and it made perfect sense to bring it Up North."
The Den is serviced by a third party called Family Entertainment Group, which operates the games and ax throwing. All ax novices are given instruction by a professional before they head into the throwing lanes, which are fully enclosed and only allow one player at a time. Targets can be in a traditional bulls-eye, tic-tac-toe, or other fun patterns as your skills progress.
For those looking to enjoy a night at The Den, Bryant recommends you bring your appetite, your mask, and a pair of closed-toed shoes. (No ax-throwing without them!)

Find The Den inside the Grand Traverse Resort and Spa, 100 Grand Traverse Village Blvd., Acme. (231) 534-6336, www.grandtraverseresort.com/play/the-den
Axe For More
All-age play at The Den
The phrase "something for everyone" takes on a new meaning at The Den, where five unique gaming experiences offer fun for all ages.
Arcade: Hone your free throw on a basketball game or try your luck with "the claw" (said in our best Toy Story alien voice).
Axe Throwing: The highlight of a trip to The Den, the dual ax lanes allows for plenty of competition. Get trained by a pro and enjoy 30 minutes of play for $15/person ages 18 and up. (Note: it's not a BYO-axe type of party, so leave your hatchet at home.)
Boutique Bowling: Also known as string bowling, the adorable mini pins, and mini ball put a fun twist on the classic game. Double bonus…you don't have to rent bowling shoes and everyone gets to play with bumpers.
Escape Room: This Egyptian-themed puzzle will have you in knots as the clock ticks down. Players have just half an hour to escape, and the game is suitable for ages eight and up.
Virtual Reality: Step into a VR pod for an array of immersive experiences, from rollercoasters to undersea adventures. You can also play the uber-popular Beat Saber … if the Force is with you.
Trending
Pronouns 101
My first assignment in an online graduate-level class was to provide information about my background, including my pronoun...
Read More >>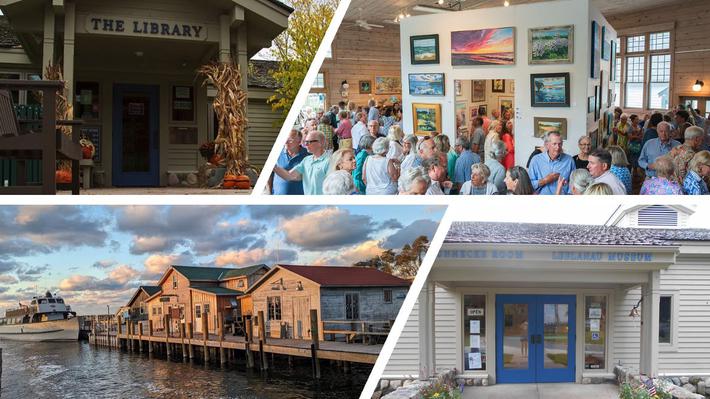 Collaboration Is the Name of the Game
How long does it take to create a cultural center? As few as three years, or as many as 170. Sometimes both. The organiza...
Read More >>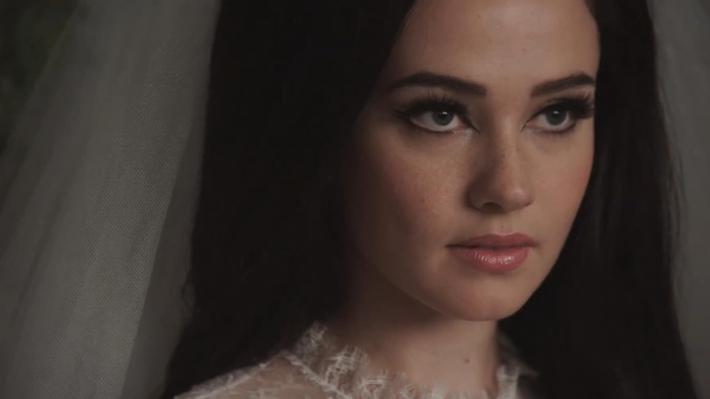 Film Review: Priscilla
While you will certainly be mesmerized by the haunting lead performance from newcomer Cailee Spaeny—and be impressed...
Read More >>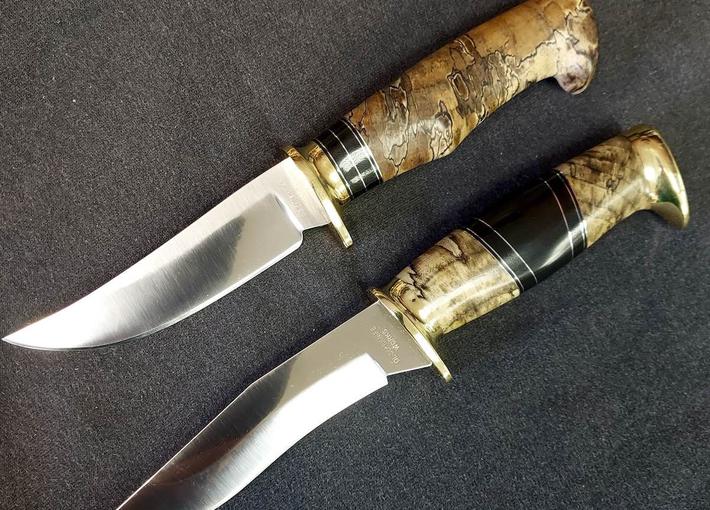 Bespoke Blades
What do you do with a battered ice skate, an old rubber puck, a cracked hockey stick, and a gob of tape? Pitch 'em, ...
Read More >>