The Fruitful Impact Of Northern Michigan's Wine Economy
By Al Parker | Sept. 29, 2018
A new study confirms what a lot of folks — locals and tourists alike — have known for years: The Michigan wine industry is big business and getting bigger.

Using the most recent data available, the report shows that it is responsible for more than $5.4 billion in economic impact, with several northern Michigan counties contributing heavily to the total.
The Michigan Grape & Wine Industry Council (MGWIC) has published the 2017 Michigan Wine Economic Impact Study that confirms what members of the industry have long suspected, namely that the vibrant wine industry is a substantial contributor to the state's overall economy.

The study shows that the wine industry directly creates 27,930 jobs and pays nearly $773 million in wages. It's also responsible for more than $426 million in state and local taxes.

"Michigan's wine industry has experienced remarkable growth over the past decade," said Karel Bush, executive director of the MGWIC. "In 2007 there were 49 wineries in the state. Since then, we have seen a 169 percent increase, with 83 new producers of Michigan wine having opened for business in the past 10 years."

Further growth is expected as 82 percent of survey respondents indicate they plan to increase production in 2018.

"I know, for a fact, that there are going to be two new wineries opening in coming months [in Emmet County]," said Ralph Stabile, owner of Mackinaw Trail Winery near Petoskey.

Stabile founded his winery in 2004. It sits along U.S. 131 on 30 acres, planted with 15 acres of grapes. "We'll plant another 25 acres next spring," he said. "You have to order the vines a year in advance."
With the added acreage, Stabile expects to add staff too, including an assistant manager.

Mackinaw Trail Winery is a member of the Bay View Wine Trail, which is home to 12 wineries stretching from Ellsworth to Harbor Springs. Compared to other wine trails, the Bay View is a newbie, starting in 2014 with a handful of operations.

"We're really just getting started," said Stabile. "I can imagine what it'll be in 10 years. And we're growing varietals that are different than those you find in Traverse City … It's nothing but upward and onward."

This is the first economic impact report conducted by MGWIC in several years, according to a council official.

Leelanau County leads the state in winery jobs, meaning workers who are directly involved in producing wine, with 241, earning $11.3 million in wages. This figure does not include tasting room employees who are listed under retail jobs. Leelanau County ranks 26th in the state in retail employees.

"We're not surprised that Leelanau County leads the state in winery jobs," said Lorri Hathaway, executive director of the Leelanau Peninsula Wine Trail. "Wineries are definitely an important part of the agricultural economy in Michigan, not only for the direct jobs, but also for all the other business generated, like lodging, transportation and other sales."

Hathaway noted that the Leelanau wine trail was recently rated third best wine region in the nation by a USA Today study, beating out more well-known regions like Napa and Sonoma in California.

Grand Traverse County is third with 185 winery jobs, generating some $8.7 million in wages. Other northern Michigan counties that rank high are:
• Emmet County: 14th with 44 winery jobs and $2 million in wages.
• Benzie County: 20th with 19 winery jobs and $890,200 in wages.
• Manistee County: 21st with 18 winery jobs and $823,100 in wages.
• Antrim County: 30th with 11 winery jobs and $520,700 in wages.
• Charlevoix County: 36th with 8 winery jobs and $378,600 in wages.

Leelanau County also leads the state in tourism jobs related to the wine industry with 459 jobs generating $9.4 million in wages and $25.6 million in tourism revenues.

Grand Traverse County ranks third with 353 tourism jobs producing $7.3 million in wages and $24.4 million in tourism dollars.

Other northern Michigan counties are:
• Emmet County: 16th with 90 jobs, $1.8 million in wages and $5.1 million in tourism revenues.
• Manistee County: 26th with 34 jobs, $712,900 in wages and $1.95 million in tourism dollars.
• Benzie County: 28th with 34 jobs, $701,600 in wages and $1.91 million in tourism revenues.
• Charlevoix County: 33rd with 19 jobs, 436,700 in wages and $1.2 million in tourism dollars.
• Antrim County: 37th with 18 jobs, 384,200 in wages and $1.04 million in tourism revenues.

Conducted by John Dunham & Associates, the report notes that there are about 3,050 acres of Michigan farmland devoted to growing wine grapes. These produce about 71,000 tons of grapes with a total value of $9.5 million to be used specifically for making wine.

According to the study, the vast majority of wine grape vineyards in Michigan are small farms tending to have less than 10 acres dedicated to growing wine grapes.

"Of the estimated 252 farms in Michigan that are growing wine grapes, 181 farms with less than 10 acres of land used for growing wine grapes amount to a total of 575 acres," said the study. "Meanwhile, the 24 largest farms with 30 or more acres of land dedicated to growing wine grapes amount to 1,695 acres or about 56 percent of total acres."

Across the state, 132 wineries are recognized by the MGWIC as producers of Michigan wine — meaning that they use primarily state-grown fruit in their total production.

Significant wine industry growth has also made a major impact on regional tourism. Ninety four percent of wineries receive tourists at their businesses, resulting in more than 1.6 million visits each year and $252 million in tourist spending.

"Wine tourism affects many other nearby businesses, including restaurants, retailers, transportation services and other attractions," said Bush. "The industry also creates jobs and benefits other local sectors, including construction, manufacturing and business-related services."

The study relies on data from wine grape growers, wine and cider producers, wholesalers, retailers and direct-to-consumer sales of wine and cider in the state. It includes the economic impact of tourists visiting Michigan's 208 wineries. That total refers to the number of winery facilities, since a single winery might have multiple facilities across Michigan. Each facility is included in the winery count.
Trending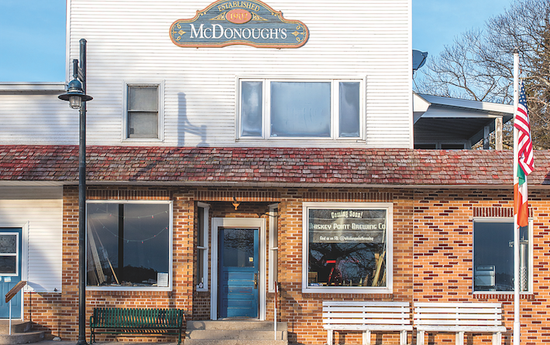 Welcome to Michigan's Most Remote Brewery
After years of planning and honing his beer-making skills, this spring, Patrick McGinnity plans to open Beaver Island's first microbrewery. Opening a craft brewery is challenging. Opening one on a remote island in Lake Michigan that's either a 15-minute plane ride or a two-and-a-half-hour ferry ride from ...
Read More >>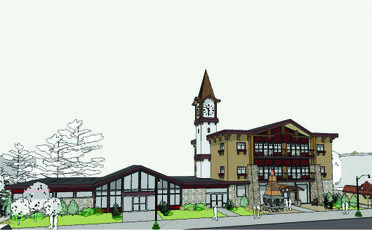 Gaylord: A boomtown Up North
Gaylord native Gary Scott had moved to Indiana, where he and some partners started a business to invest in distressed properties. He was talking to a banker in Detroit about real estate in Bloomington when he asked what kind of deals might be available in northern Michigan. ...
Read More >>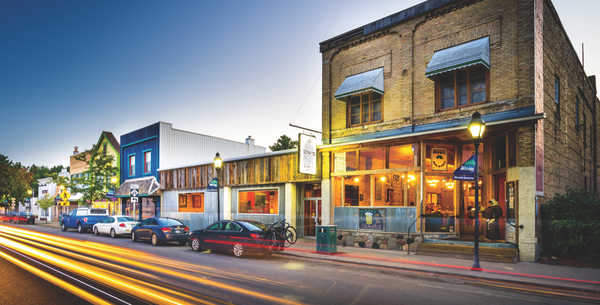 Small Up North Towns on the Rise
Spotlight on Bellaire (pictured)Seems Traverse City isn't the only place in the region making those "Best of" lists. The Antrim County hamlet of Bellaire was recently named to the list of Best Lakeside Towns in the U.S. by Country Living Magazine, alongside the likes of Vergennes, Vermont, Greenville, ...
Read More >>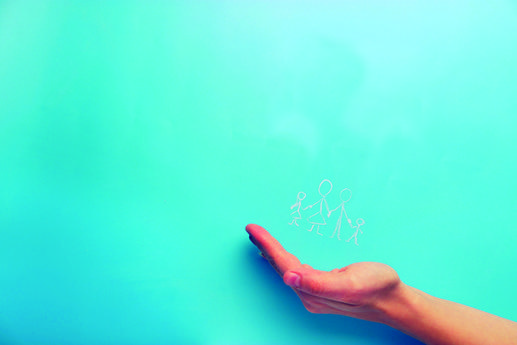 Northern Michigan's Safety Net is Broken
A change in how the Michigan Department of Health and Human Services processes applications for benefits like food stamps and emergency heating assistance was supposed to increase efficiency and ensure that clients get processed more quickly.Instead, the new system, which was rolled out last year to rural ...
Read More >>
↑