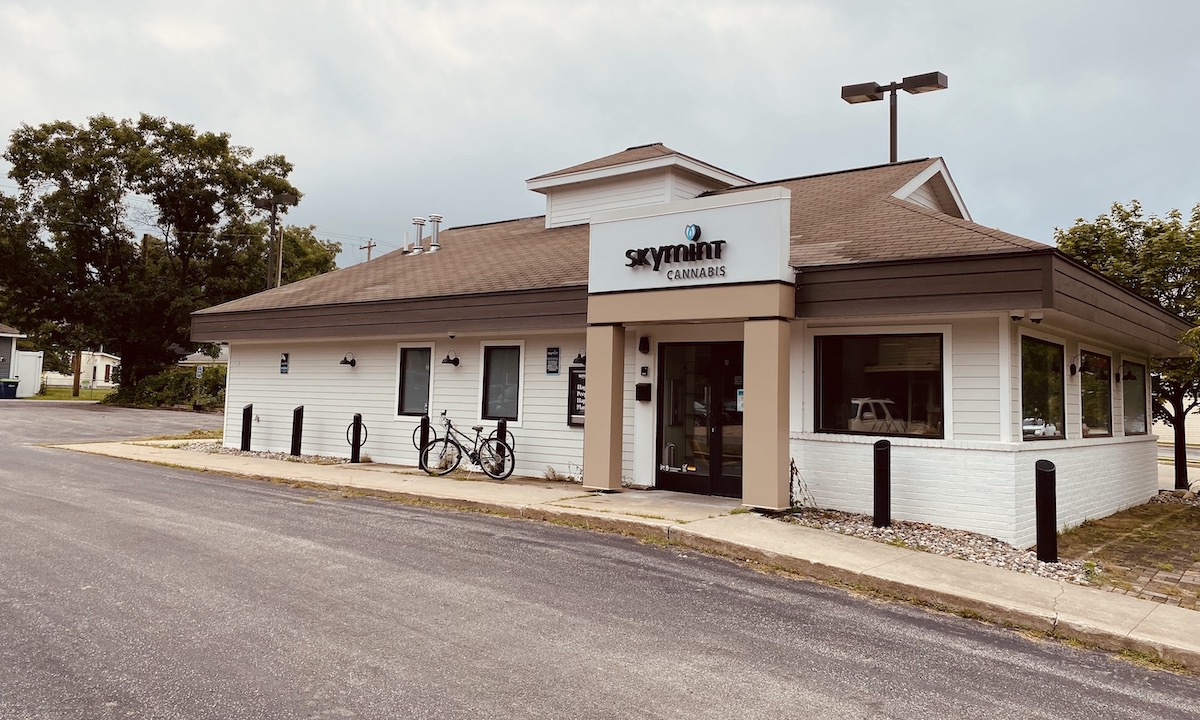 The Great Marijuana Miscalculation
Traverse City was supposed to be northern Michigan's cannabis capital, but years after adult-use legalization, it's barely on the map.
What a difference three years makes.
Rewind, for a moment, to the spring of 2019, when it seemed like a foregone conclusion that Traverse City would become the epicenter of cannabis commerce in northern Michigan. All the dominoes were falling, seemingly at the perfect time, to make that assumption a reality.
First, in November 2018, Michigan voters approved a ballot measure that officially legalized marijuana for recreational use.
Six months later, the City of Traverse City distributed its first permits for medical marijuana dispensaries. That process involved a public lottery, where applicants gathered at the Traverse City Governmental Center to watch City Clerk Benjamin Marentette draw business names out of a five-gallon bucket. And from the cheers and high-fives that reverberated through the room on that Friday afternoon in early May, an observer might have assumed that someone had just won an actual Michigan Mega Millions jackpot.
At the time, those cheers seemed justified. Statewide, the Traverse City medical marijuana lottery was viewed as a big deal. The city received 72 applications for medical permits, many of them from downstate cannabis businesses that were eyeing Traverse City as a high-value market. Ultimately, 13 businesses won the right to open medical dispensaries within city limits, and many of them walked away anticipating an even bigger prize down the road: the chance to add lucrative recreational marijuana sales to their stores when the city (inevitably) embraced adult-use cannabis.
A No-Recreation Zone
Now, fast-forward to present day.
As of now, Traverse City has yet to pass an ordinance opting into the state's adult-use marijuana legalization, which means that recreational pot sales remain illegal within city limits.
Of the 13 businesses drawn in the medical marijuana lottery on May 3, 2019, only 11 ever opened their doors. Many of those businesses have publicly decried the city's slow process for approving a recreational ordinance, and some have even suggested that their stores cannot survive for much longer on medical sales alone. Skymint, one of the largest marijuana operators in the state of Michigan, temporarily shuttered its Traverse City store last spring and has yet to restart operations there nearly a year later.
There could be light at the end of the tunnel. Traverse City planning commissioners recently voted to recommend a draft ordinance that would bring the city one step closer to recreational marijuana. Commissioners have indicated that the city could start issuing adult-use permits as early as this summer.
But that possibility depends in part on legal challenges.
Already, the rollout of recreational marijuana in Traverse City has been delayed by lawsuits. The city commission previously tried to adopt an ordinance that would have limited the number of recreational dispensaries in the city to four. Medical marijuana establishments pushed back and sued, arguing that state law effectively grandfathers their businesses in to any new adult-use marijuana ordinance the city might adopt.
13th Circuit Court Judge Thomas Power ruled against the dispensaries on that front, saying that the city has the right to limit permit numbers and is not required to guarantee permits for every existing medical dispensary. But the dispute isn't over, with medical sellers now appealing the decision to the Michigan Court of Appeals.
One big beneficiary from Traverse City's challenges is Kalkaska, which dove right into recreational weed almost immediately after it officially became legal in December 2019. Today, the small village of just 2,000 residents is home to five recreational marijuana stores: Lume Cannabis, Pincanna, Green Pharm, The Botanical Co, and Riverside Provisioning.
Other stores have popped up throughout northern Michigan and found success in bringing adult-use weed to the local region. Several of those businesses are run by the Piedmonte family, a brothers-and-cousins crew whose first foray into cannabis, if everything had gone according to plan, would have been a medical marijuana dispensary in Traverse City.
The Locals Left Behind
Speaking to Northern Express, the Piedmonte brothers—Nick and Eric, who run Dunegrass along with their cousins Chris and Bryan—recount the disappointment and frustration they felt in May 2019 when they missed out on a Traverse City medical permit.
Dunegrass was drawn "somewhere in the low 20s" in the lottery, just far enough from the lucky top 13 to have no chance of ever getting a license. The businesses selected in front of it were mostly downstate entities, and most of them had flooded the draw with multiple applications. The lottery was set up in such a way that businesses with enough money could pay the $5,000 application fee repeatedly and "stack" multiple applications on a single dispensary location. Each application technically had a different business name on it, but many of those LLCs were shell corporations set up specifically for the application process.
"Those 12 facilities [that ultimately got permits in Traverse City] collectively submitted 34 applications into the lottery," Nick says, arguing that bigger businesses with deeper pockets were able to stack the deck against smaller and more locally-grounded businesses like Dunegrass. "I believe I am the only adult-use marijuana retail licensee in the state of Michigan who is also a City of Traverse City resident," he adds.
That local basis didn't ultimately matter in Traverse City's initial lottery draw, which was driven by chance instead of merit. But the Piedmontes are confident that things will be different if and when Traverse City rolls out its recreational marijuana ordinance. State law requires adult-use permits to be distributed based on merit, and local market roots and knowledge are likely to be a part of the city's rubric for assessing prospective recreational permit holders. In Eric's view, if those factors had been valued more heavily from the start, the City of Traverse City may have avoided some of the headache and instability its marijuana market has seen over the past three years.
"In 2019, when we built a business plan around running a medical store here in Traverse City, a key component of that plan was the resources and the networks that we could bring to bear simply because we're from the region," Eric explains. "I think maybe the uniqueness of our business plan, because of our locality, should have been a differentiator. And maybe the permit-by-lotto system didn't necessarily yield the best operators. Am I the best operator for the Detroit or Grand Rapids region? Probably not. There are probably companies that are based down there that can do a better job in those markets because they're local. But we felt strongly that we were going to have the ability to run a successful operation in Traverse City, even as a medical-only dispensary."
Dunegass has spent the three years since the ill-fated lottery draw building its identity as a northern-Michigan-centric cannabis brand. Right now, the company has six adult-use retail stores operating in northern Lower Michigan or the Upper Peninsula, including shops in Manistee, Cadillac, Beulah, Big Rapids, Gaylord, and Marquette. The Piedmontes are hoping to open at least three more stores this year, including one in Scottville, a second shop in the Upper Peninsula, and (ideally) a dispensary in Traverse City.
The Locals Stepping Away
Where the Dunegrass team is still enthusiastic about being a part of Traverse City's budding cannabis scene, Tina Schuett has lost any interest she once had in running a dispensary.
Schuett, known around northern Michigan as the co-owner of Traverse City's Rare Bird Brewpub, was another local applicant who missed out on a medical permit in Traverse City's 2019 lottery. That year, Schuett purchased the former Krause Realty Solutions building at the corner of Munson Avenue and Eighth Street in hopes of converting it into a dispensary. She and several other local property owners raised alarm bells to the city before the lottery even took place, citing concerns that deep-pocketed applicants from out of town were flooding the lottery with multiple applications. The city, she said, opted not to heed those warnings.
"I think the city handled it wrong from the start," Schuett says of the medical permitting process. "I know they did what they thought was right, and that they thought they were being smart about it. But they got played. They refused to take the warnings before it happened. We told them, 'Look, we can delay this. You don't have to do this lottery right now. People are cheating.' And they just ignored it. [The cheating] happened, and the city collected $400,000 in application fees, and I think that's all they really cared about at the time."
When asked whether she's thought about going after a recreational permit when the city opens up that process, Schuett says she hasn't even been following the dialogue around the still-pending ordinance. Her experience in 2019 has her convinced that the system favors "big money and bigger companies" and makes it "pretty much impossible for small players to compete." Schuett does still own the old Krause building, but has renters lined up for the coming summer season that, presumably, have nothing to do with cannabis.
If there's one silver lining to what happened three years ago, Schuett says, it's that missing out on a favorable lottery draw saved her from wasting even more money on a (literal) pipe dream.
"I definitely feel like we dodged a bullet, given the way the city handled everything and the lawsuits that came," Schuett says. "A lot of these companies [that got permits] have been able to keep their lights on because they are big companies and have a lot of money behind them. But because we're just locals and would have just had this one shot, I probably would have lost a ton of money being open for only medical for those years in between."
Trending
Pronouns 101
My first assignment in an online graduate-level class was to provide information about my background, including my pronoun...
Read More >>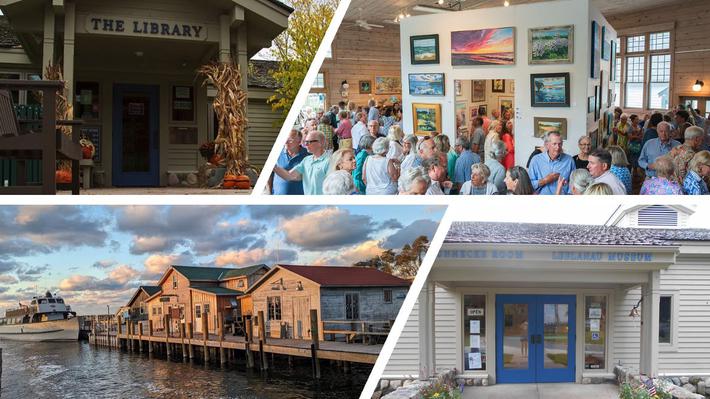 Collaboration Is the Name of the Game
How long does it take to create a cultural center? As few as three years, or as many as 170. Sometimes both. The organiza...
Read More >>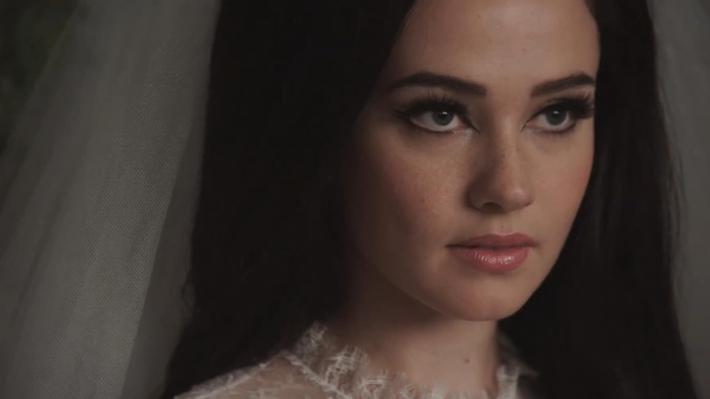 Film Review: Priscilla
While you will certainly be mesmerized by the haunting lead performance from newcomer Cailee Spaeny—and be impressed...
Read More >>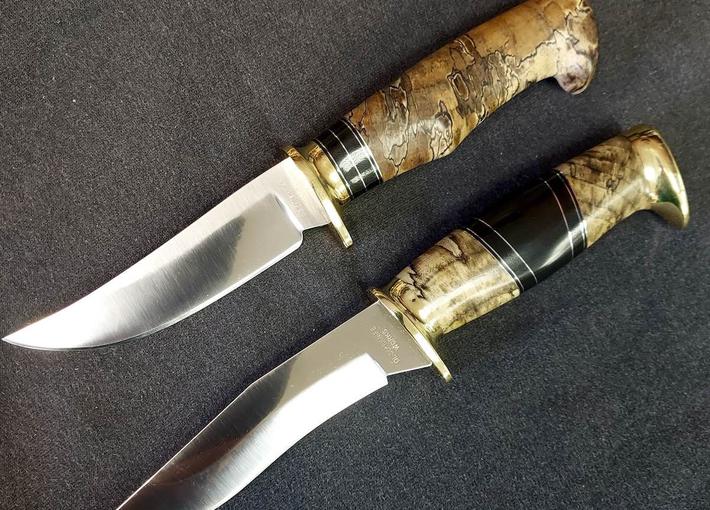 Bespoke Blades
What do you do with a battered ice skate, an old rubber puck, a cracked hockey stick, and a gob of tape? Pitch 'em, ...
Read More >>