Listen Up: The Latest & Greatest Spins
The fresh-pressed albums we're loving now
So 2020 has not been a particularly great year for arts and entertainment. Film releases have been delayed. Concert tours and music festivals have been canceled, with no indication of when they might realistically return. The lights won't come back up on Broadway until at least 2021. We're rapidly nearing the point where we'll run out of new TV to watch, thanks to the suspended production schedule in Hollywood.
And yet, there have been a few bright spots. Hamilton made its way to our TV screens by way of Disney Plus. Taylor Swift shocked the world with the surprise release of her eighth album, folklore. And in Northern Michigan, local musicians have stayed active and creative, entertaining their fans with everything from live streams to brand new albums. If you haven't been listening to local music, make it your mission to seek some out. Bars and bigger concert venues might be harder to come by right now, but the musicians highlighted here prove the talent isn't. Ready to plug in? Start with the seven 2020 records from local artists that we've had in regular rotation this summer:
Ernie Clark & The Magnificent Bastards
Family Album
Ernie Clark & The Magnificent Bastards are based in Reed City, but the band's story begins at Leelanau Sands Casino in early 2017. There, while sitting in the audience at a Marty Stuart concert, Clark realized that he wanted to give his musical aspirations "one more shot." A lifelong musician with a lengthy track record of playing in bands, Clark's performance career had largely gone dormant at that point, limited to little more than an open mic night here or a church performance there. He placed an ad on Craigslist and put a band together, and the rest is history.

The Bastards' rip-roaring, genre-colliding mix of country, rockabilly, blues, gospel, rock 'n' roll, and even punk is on full display with their January 2020 debut, titled Family Album. The album's guitar-heavy songs call back to everything from The Band to Creedence Clearwater Revival to Neil Young, with a palpable energy that will have you yearning for COVID-19 restrictions to be lifted (well … yearning even more than you are already) so you can see Clark and these guys bring down the house at some local bar.
Charmer
Ivy
Were you a fan of emo back in the late-1990s or mid-2000s? While the genre's mainstream fortunes have faded significantly from their 2000s peak, when bands like Jimmy Eat World, Dashboard Confessional, Fall Out Boy, and My Chemical Romance were all over the airwaves, emo is actually still a thing. Charmer, a quartet from Marquette, plays within the genre's sandbox and delivers records that sound like classics from your angsty youth. They draw influence from "Midwestern Emo," a subgenre whose history includes bands like American Football, Sunny Day Real Estate, and The Get-Up Kids.

The songs — guitar-driven recollections of faded summers and disposable photos of broken relationships —are classic mixtape fodder, with an appropriately hefty emotional wallop. Released on April 3, Ivy was meant to be accompanied by a headlining tour throughout the Midwest and New England — a sign of Charmer's growing national platform. COVID-19 scuppered those plans (for now at least) but expect Ivy to be one more step toward prominence for this talented young band.
Treeskin
Learning
Michael Dause is best known as the drummer for Traverse City-based indie-folk trio The Accidentals. For several years, though, he's also made his own music, under the moniker of Treeskin, a project he said aims "to look at personal shortcomings and anxieties, learning to love yourself, and moving forward with a purpose." The fittingly-titled Learning, released in February, was inspired in part by a serious car accident last summer, from which Dause was fortunate enough to walk away without any severe injuries.

The resulting collection is thoughtful and moving, bearing a pensive indie rock sound that recalls the early heydays of indie heroes like Death Cab for Cutie and Sufjan Stevens. The first song, "Drive," is both an indirect acknowledgment of the accident that inspired the album and a tribute to Dause's own drivers education teacher, while "Kerrytown Blues" is a wrenching vignette about social anxiety. The lyrics are intimate and honest, rendered even more personal by the fact that Dause plays almost every instrument you hear on the album.
The Sweet Water Warblers
The Dream That Holds This Child
Traverse City singer-songwriter May Erlewine has had a busy 12 months. Last fall, she released arguably her best solo LP yet, with the politically-charged Second Sight. Later this month, her team-up with the Woody Goss Band — a new group fronted by Goss, who plays keyboards for the Ann Arbor-based funk band Vulfpeck — will bring a new groove-driven album called Anyway (out Aug. 14).

In between, she joined forces (and voices) with fellow vocalists and songwriters Rachael Davis and Lindsay Lou, both now in Nashville, for a record released in May called The Dream That Holds This Child. Davis brings her gospel background to the project, while Lou is a known commodity in the bluegrass genre. Those styles, along with Erlewine's folk-pop sweet spot, pave the way for a dynamic and incredibly impressive album — the debut full-length project for the trio, which first sang together in 2014 under the moniker of "The Sweet Water Warblers." Stunning vocal harmonies are the cornerstone of the Warblers' sound, which recalls everything from country vocal groups like The Chicks (formerly the Dixie Chicks), to Rumours-era Fleetwood Mac, all the way to lively southern gospel.
Seth Bernard
Let Love Lead the Way
"Wake up, keep waking up/The sunrise won't be denied." Those words are the foundation to "Keep Waking Up," the optimistic opener from northern Michigan singer-songwriter Seth Bernard's new album, Let Love Light the Way. It's a comforting message in a year where getting out of bed has meant re-entering a world that seems to be stuck in a constant cloud of upheaval and crisis. Then again, Bernard — an activist who has spent years using music as a tool for education, social justice, and transformational societal change — has a tendency to see the best in things that others might look upon more grimly. Let Love Light the Way exudes the warmth and uplift of unshakable optimism, even amidst its quiet, gingerly melodic acoustic folk songs. It's music made for rainy days and troubled times, and since we seem to be dealing with plenty of both in 2020, it might be just the record you need most right now.
David Chown, Miriam Picó, and Laurie Sears
Live at St. Andrews
Local pianist David Chown has spent quarantine trying to figure out what the future career of "musician" looks like in the age of COVID-19. He's taught piano lessons via Zoom, performed more than 60 Happy Hour concerts on Facebook Live, and even started a new company called "MusicHub.Live," aimed at helping musicians achieve richer sound and video quality with their live streams. He also found time to mix and master this September 2018 concert, a performance with local singer/songwriter Miriam Picó and multi-instrumentalist Laurie Sears at St. Andrews Presbyterian Church in Beulah.
It's a jazzy treat, featuring standards from Gershwin, The Beatles, Aretha Franklin, and more, all played with sensitivity and superb musicality. Chown's rollicking piano, Sears' flute and saxophone accompaniments, and Picó's acoustic guitar and mandolin strums provide the perfect backdrop for Picó's smooth, soulful vocals. The concert was a benefit performance for Northwest Michigan Supportive Housing and the Women's Resource Center, so 10 percent of proceeds from album sales will be donated to those causes as well.
Sean Miller
Everywhere I Roam
Sean Miller is one-half of the Petoskey-based acoustic rock duo The Real Ingredients, a collaboration with his long-time friend Traven Michaels. Both multi-instrumentalists, Miller and Michaels manage to make a surprisingly rich and full-bodied sound for a duo, bringing in everything from acoustic guitar to harmonica to saxophone. Typically, Michaels takes on lead vocal duties, his smoky tenor recalling the frontmen of other acoustic-driven indie-folk bands like Guster.

What's most striking about Everywhere I Roam, a debut solo EP that Miller dropped at the beginning of March, is hearing Miller behind the microphone. His lovely baritone voice, which lands somewhere between Steven Page of Barenaked Ladies and Darius Rucker of Hootie & The Blowfish, gives the songs a nostalgic '90s roots-rock vibe. Particularly striking is "Canned Peaches," a sweeping ballad about cherishing all the fleeting, beautiful seasons of your life — lest you miss out on the metaphorical harvest of good times and great memories.
Trending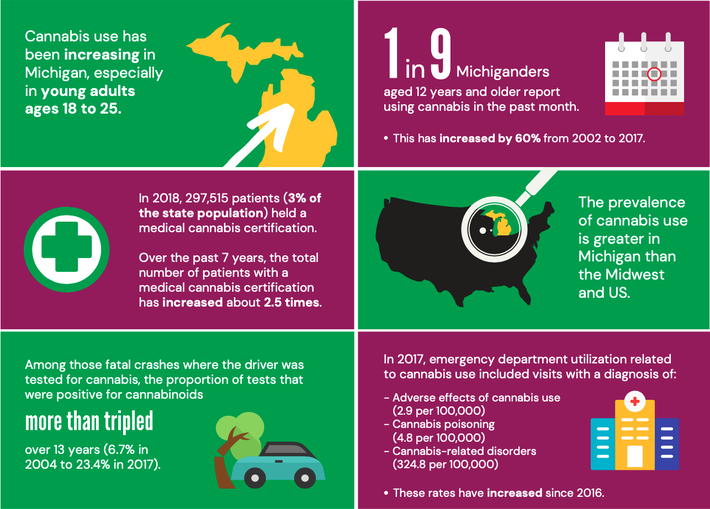 Buzzkill
In 2008, Michigan voters approved the use of medical cannabis by residents with certain health conditions. A decade later,...
Read More >>
The DIY Lobotomy
"Did you read the review in The New Yorker of the new Philip Roth biography?" I asked my well-read conservativ...
Read More >>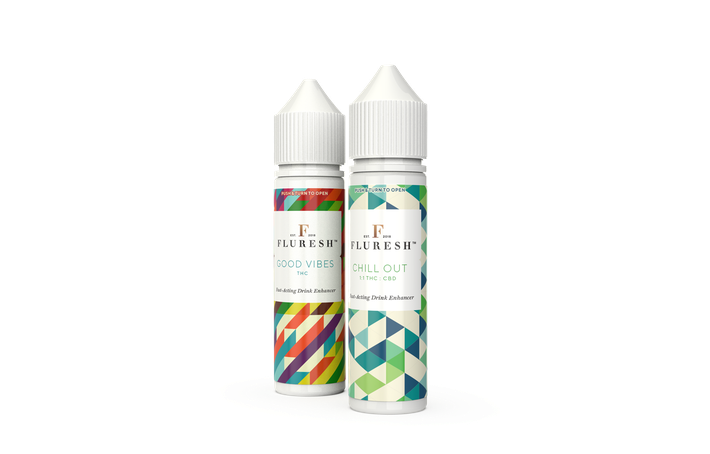 Eat, Drink, Rub: THC Products Review
Progress, thy name is marijuana. Despite what for any other industry would be major stumbling blocks — major disrup...
Read More >>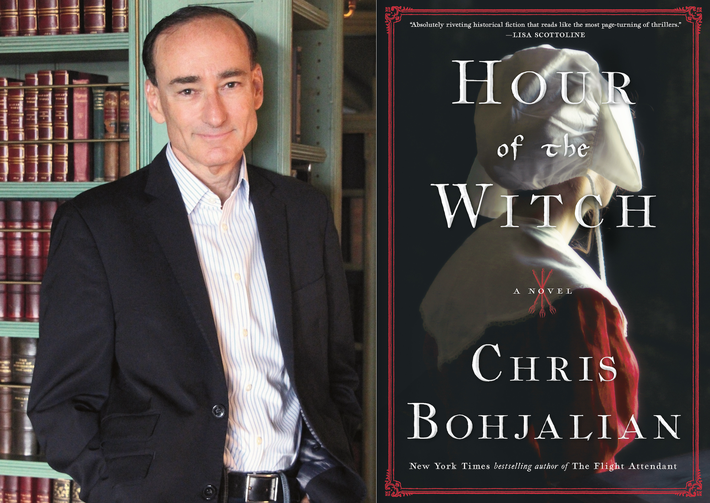 Sneak Peek: Chris Bohjalian to Talk with Locals Before Next Novel Drops
Award-winning author Chris Bohjalian is one of those people who was born to write. A schoolroom hobby-turned-carefully-hon...
Read More >>
↑