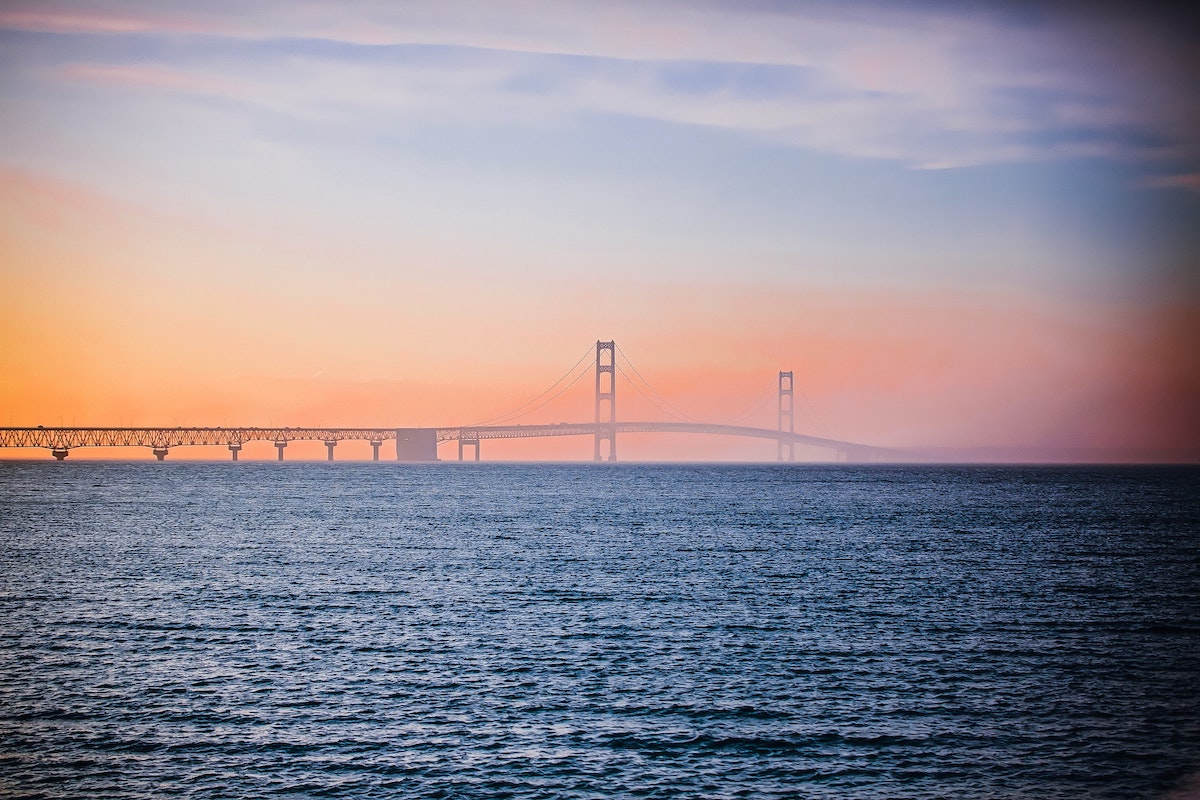 The Latest on Line 5
Updates from a turbulent summer for the proposed Enbridge pipeline
To Enbridge or not to Enbridge—it's a question that has been brewing all summer (and long before) as those for and against the Line 5 oil and natural gas pipeline take steps forward toward conflicting goals.
On one side, developments in the battle over the pipeline through the Straits of Mackinac are emboldening opponents working to shut it down, many of whom believe the tides are turning against the Canadian energy company and its plan to build a new tunnel for the future.
Enbridge, meanwhile, is working through regulatory approvals and putting out bids to construct the tunnel 100 feet below the straits, a "common sense solution" to the nearly 70-year-old existing structure company officials contend is supported by the vast majority of Michiganders.
What's New?
Last month, a three-member regulatory panel at the Michigan Public Service Commission (MPSC) voted unanimously to request more safety and engineering information regarding Enbridge's tunnel application, as well as information "relating to safety and maintenance of the current dual pipelines, including leak detection systems and shutdown procedures."
The MPSC, one of three government agencies that must approve the $750-million project, made the request following testimony about the risks a catastrophic failure pose to the Great Lakes, the regional economy, fish, and wildlife.
"Not only is the commission concerned about the current operations, they're concerned about this tunnel. It's a signal, I think, from a state regulator saying, 'I'm not comfortable with this proposal,'" says Liz Kirkwood, executive director of For the Love of Water (FLOW), a Traverse City nonprofit fighting Line 5. "They're evaluating some of the alternatives as to whether or not this pipeline should be built."
The order, which is expected to delay a decision until next year, came about three weeks after documents filed in a federal lawsuit in Wisconsin severely undercut Enbridge's claim that shutting down Line 5 will result in significant fuel price increases in Michigan. The lawsuit stems from efforts by the Bad River Band of the Lake Superior Tribe of Chippewa Indians to revoke Enbridge's easement through its reservation.
According to Enbridge consultant Neil Earnest, prices would increase an estimated 0.5 cents per gallon in the U.S. and about 5 cents per gallon in Ontario.
"I think it's significant because Enbridge's own expert is debunking all their claims" about increased energy costs associated with a Line 5 shutdown, Kirkwood says.
"It definitely contradicts a lot of their paid media," says Ashley Soltysiak, climate and environment program director for the Groundwork Center, another Traverse City based environmental nonprofit.
But Enbridge spokesman Ryan Duffy argues "the bottom line is any amount [that] gas prices go up is too much."
The pipeline moves 22 million gallons of product through the state every day, he says, pointing to a study commissioned by the Consumer Energy Alliance (CEA) that "shows Michiganders would pay $6 billion more every year without Line 5 for gasoline, and it would put at risk 33,000 jobs if Line 5 is shut down."
While critics have panned the CEA study as disinformation designed to promote the pipeline, Duffy notes it is "one of many studies, but all of them have shown prices would go up without Line 5." He adds, "We believe any amount you increase is too much, and there's not a need to do it, especially if the tunnel project is on the table."
What's Happening Now?
Those working to shut down Line 5 believe the need is obvious, pointing to Enbridge's 2010 oil spill that released about 1 million gallons into Talmadge Creek and the Kalamazoo River.
A FLOW report commissioned in 2018 also estimated a Line 5 oil spill "would trigger a domino effect of damage disrupting Great Lakes commercial shipping and steel production, slashing jobs, and shrinking the nation's gross domestic product by $45 billion after just 15 days."
Those impacts would be on top of obvious issues for fish and wildlife, as well as coastal communities that depend on the Great Lakes for water, recreation, tourism, and countless other uses.
"Even the most conservative among us can see these are serious issues," Soltysiak says. "When you're comparing the risk and reward, it's easy math to do."
The risk was on display on a smaller scale in June, when the Algoma Steel Mill in Sault Ste. Marie, Ontario, spilled 5,300 gallons of gear oil into the St. Marys River near the Bay Mills Indian Community.
Bay Mills President Whitney Gravelle, whose office sits within eyesight of the factory, says the United Tribes of Michigan, representing all 12 tribes in the state, remains committed to decommissioning Line 5 because of the environmental and economic risks, as well as the threat it poses to cultural resources.
"We have our treaty rights, and at the heart of it we have our teachings … that we should take into consideration the next seven generations," says Gravelle.
Indigenous cultural resources, such as landscapes and traditions centered on fishing, are "something the tribes are adamantly trying to protect right now" as Enbridge works through the permitting process. With the spill in the St. Marys, "the ultimate decision was that it was just better to let the oil naturally disperse and biodegrade," despite unknown long-term risks to aquatic life, Gravelle says.
The inability to contain the spill, along with the other recent developments, are helping to galvanize public opinion against Line 5, as evidenced by more than 200 businesses in eight states and two provinces that have signed onto a Great Lakes Business Network opposing the pipeline, Soltysiak says.
She also pointed to testimony at the MPSC illustrating the growing momentum in opposition.
"At the most recent Public Service Commission meeting … we had a tremendous turnout," Soltysiak says. "I don't think I heard a single person testify in favor of the proposal."
Duffy, meanwhile, contends "from the polling we've seen, 70 percent of the people of Michigan support the tunnel project."
"We've seen bipartisan support across the board," he says, citing labor groups, small business associations, the Michigan Chamber, the Canadian government, and resolutions of support from 33 counties, from the Upper Peninsula through northern Michigan to Bay City. "I think it's because people see the tunnel as a common sense solution," he says.
Duffy pointed to the installation of underwater cameras monitoring the pipeline for anchor strikes, as well as a command center set up to warn ships of the no-anchor zone 24 hours per day, 365 days per year, as evidence the company takes safety seriously.
What's Next?
The ultimate fate of the pipeline likely rests with numerous moving pieces coming together for Enbridge over the next couple of years. The U.S. Army Corps of Engineers must also approve the company's tunnel application, a lengthy process that involves a detailed environmental assessment.
Meanwhile, Gov. Gretchen Whitmer and Attorney General Dana Nessel are working to halt the project through a state lawsuit. Enbridge countered that effort in federal court, and on Aug. 18, the U.S. District Court denied a motion to remand the Nessel v. Enbridge case to state court. Zach Welcker, legal director for FLOW, responded in a press release, "The U.S. District Court's decision today to exercise federal jurisdiction over the State of Michigan's Line 5 oil pipeline lawsuit, which Line 5-owner Enbridge had previously chosen to litigate in state court for more than two years, is bad for the State of Michigan, bad for state courts, and bad for plaintiffs."
There are also treaty talks between Canada and the U.S., as well as a campaign to pressure President Biden to intervene.
Despite all that, Enbridge is confident it will eventually succeed.
"We're moving things along. We've already spent more than $100 million on the project," Duffy says. "We've put out proposals for the (tunnel) construction."
(Photo by Christopher Delcamp)
Trending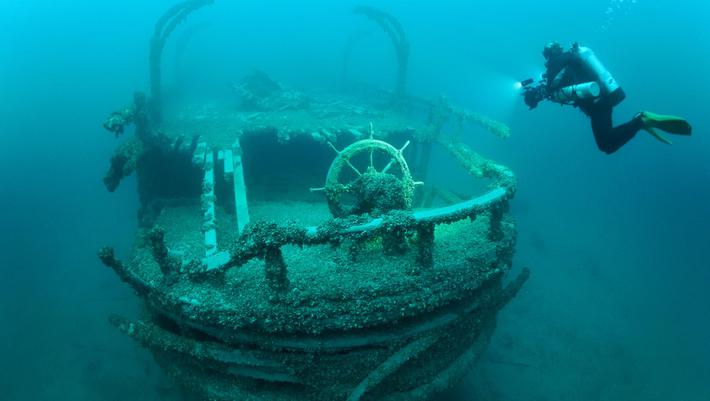 Shipwreck Whiskey: What's Happening with the Westmoreland and its High-Proof Treasures?
Few shipwrecks in the Great Lakes pique the fascination of armchair treasure hunters as much as the Westmoreland, a cargo-...
Read More >>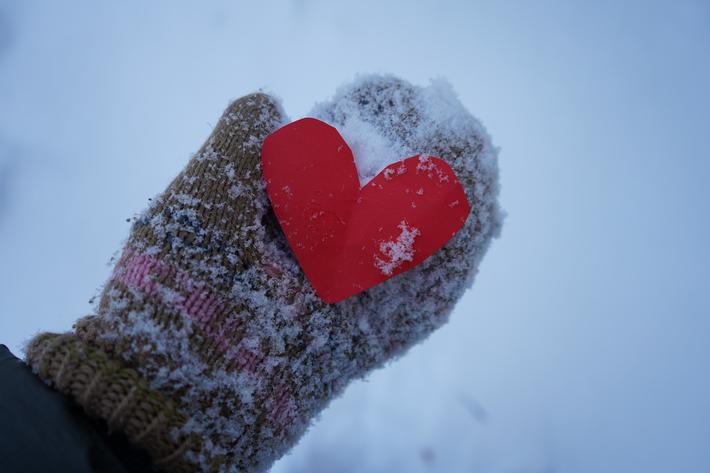 Merry Mittens
The Mitten Real Estate Group of Traverse City is helping make the season bright by kicking off their first Mitten Drive, w...
Read More >>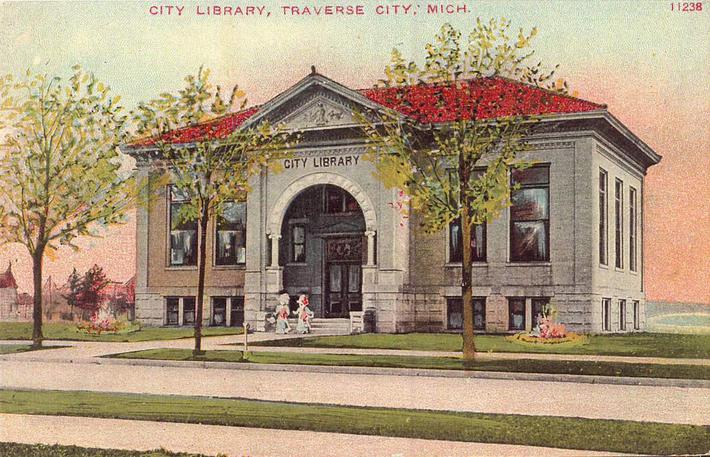 A Literary History of TADL
Next year, the Traverse Area District Library (TADL) will celebrate 155 years of lending books and knowledge in northern M...
Read More >>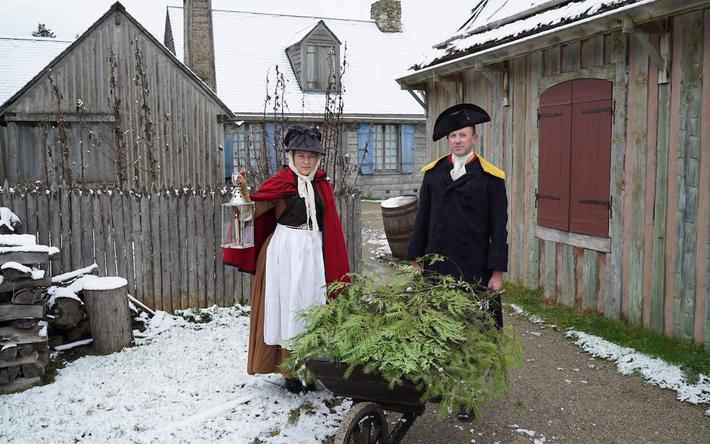 A Colonial Christmas
Christmas is coming to Colonial Michilimackinac in Mackinaw City on Dec. 9. Storytellers will bring to life the stories of...
Read More >>