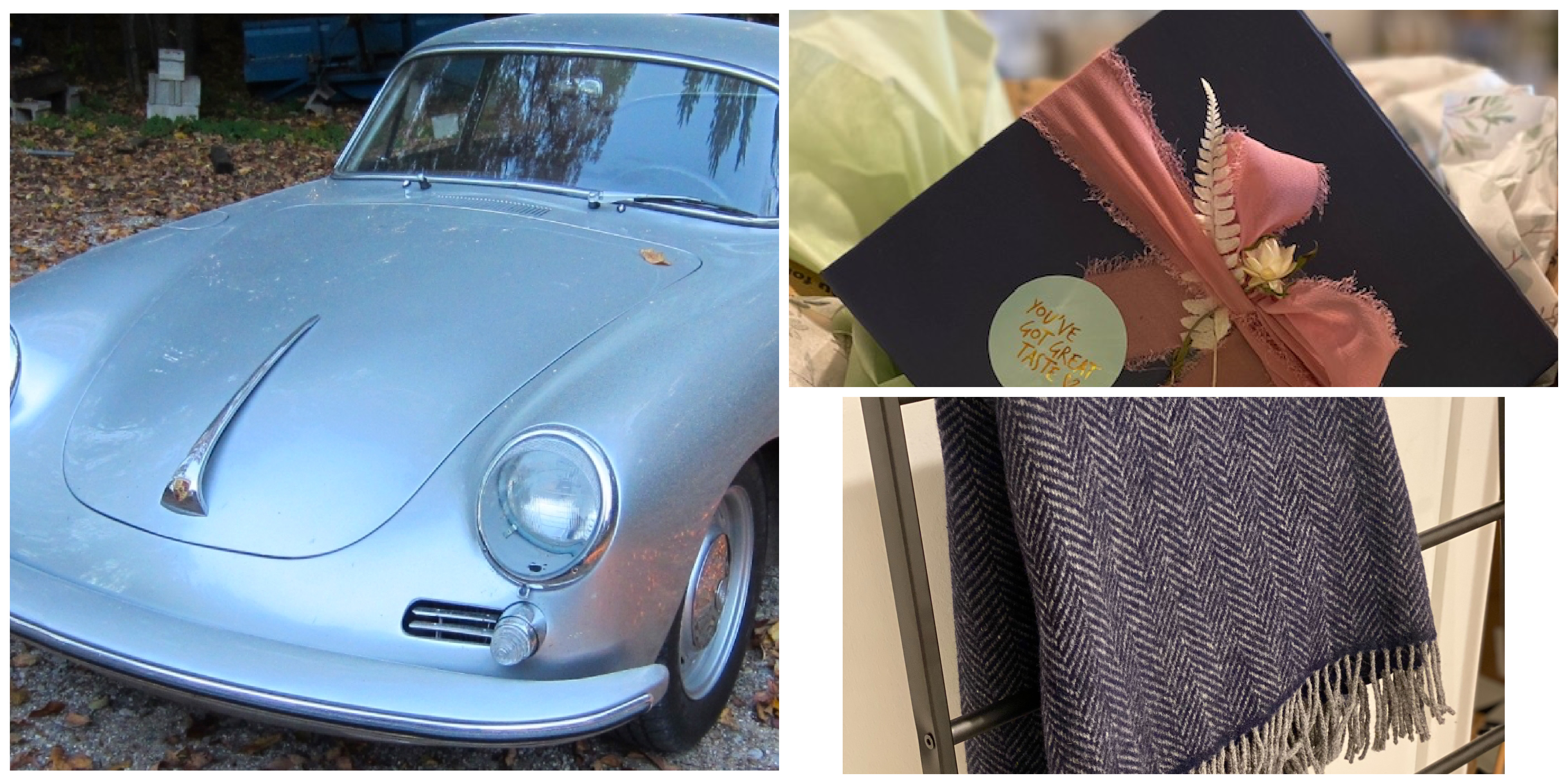 The Luxe List
Why does indulging ourselves with the occasional decadent treat seem somehow naughtier than showing up at a friend's party without a hostess (or host) gift? Guilt, that's why. Get over it. We all deserve spoiling now and then. Check your conscience at the door and indulge in one (or more) of these locally available options next time you crave a bit of shameless luxuriating.
Fancy Cars
Gearheads rejoice! When you find yourself fantasizing about the car you'll buy when you win the lottery, Hagerty wakes you from your daydream and puts you in the driver's seat with its best-kept secret, its super-luxe DriveShare program. For as low as $125 per day, you can choose from an impressive range of classic cars (and some newer ones) for special occasions or no occasion whatsoever. Locally, you can up your whip game in a '66 Chevy Corvair, a '74 Land Cruiser BJ40 (*swoon*), a 2020 Tesla Model Y, and many more. Going on vacation? No problem, the program's national. Visit driveshare.com, enter your zip code, pick your ride, and daydream no more. Rates vary. Shown here, a 1964 Porche 356, which rents for $275 per day.
Fancy Fashion
"Simplicity is the keynote of all true elegance," so said the legendary Coco Chanel. Casually, slipped on over a simple white tee and jeans, the Lauren Manoogian "Coto" cardigan is a hand-loomed, Peruvian, Alpaca-blend blanket of a sweater you can wear out of the house while looking and feeling, much chicer than donning the actual comforter from your bed — though that's also tempting some days. $550 at Huzza, Harbor Springs.
Fancy Boxes
When Natalie Lauzon, the owner of Flora Bae Home, launched her BAE Box program last month, she essentially told the other subscriptions boxes to hold her beer — er, no — make that her champagne. Chock full of botanical, apothecary, and entertaining (BAE, see what she did there?) items from her store, each quarterly box is a bounty of surprises ranging from mini mid-century planters (air plant included!) to Michigan-made spa products to fancy glass cloches holding matches for, quite likely, one of her full size gloriously scented candles. Boxes don't get much fancier. Flora Bae Home, Petoskey. $150 each or $550 for an annual subscription.
Fancy Blankies
With sweater weather slow clapping flip flop season out the door, why reserve floofy cashmere strictly for your wardrobe? Wrap yourself in lush luxe without all that pesky debt. Petoskey's Flora Bae Home carries the oh-so-cuddly Evangeline line of cashmere/marino wool blend blankets to keep you snug as a bug in a rug all winter long. Bonus: Flora Bae Home focuses on women artists and women-owned small businesses so, you can rest easy knowing you've helped a sista out. In the infinite wisdom of Queen B herself, "who run the world? Girls." Flora Bae Home, Petoskey. $275.
Fancy Fido
For the chillin'est Snoop D.O. single G. in the 'hood — there's nothing skunky about Lavender Hill Farm's all-natural Dog Shampoo. Infused with calming lavender essential oil, it just may have your furry friends digging bath time more than digging up your yard. Available online at lavenderhillfarm.com and the charming Lavender Hill Farm itself, Boyne City. $15
Fancy Notecards
You have to buy certain things for yourself sometimes because, to be fair, receiving a box of Thank You cards is the etiquette equivalent of getting a gift certificate for housecleaning services. Between the Covers bookstore in Harbor Springs carries a gorgeous variety featuring works by independent artists and photographers, including images of the Northern Lights pulsing over Lake Superior - perfect for maintaining your zen while penning your "thanks" for that teeth-whitening gift card from your boss. Between the Covers, Harbor Springs. Prices vary.
Fancy Baths
If you want your entire body to feel like you were dipped in paraffin, run, don't walk, to Traverse City's Great Lakes Bath & Body. Its all-natural Bath Fizzies are a potion of white magic that instantly turn your skin to butter with a mashup of, among other ingredients, Epsom salts, coconut oil, and positively intoxicating combinations of essential oils. In the fog of winter, their "Beach Night" scent puts you solidly back in those sultry August nights of waves on the beach, campfire smoke in the air, and a sun-kissed glow on your happy little face. Our pick for true luxury: The ultra-moisturizing champagne bath fizzy shown here. Great Lakes Bath & Body, Traverse City. $7
Fancy Fingers
It's no secret the toxin-free, vegan nail polish from Northern Nail Polish is a NoMi fave, thanks to its Michigan-inspired colors (Michigander, $12, shown here) and solid chip-resistance science, but did you know you can also book Private Shopping Appointments at its home shop, Northern Self Care? Try on clothes, test out sumptuous self-care and gift products, and support local, organic products from women-owned ventures while you're at it. Plus, it includes a $60 in-store credit toward each purchase, and Northern plants a tree somewhere in the U.S. for each item bought. The secret's out. Visit northernnailpolish.com/shopping-appointment. $50, Northern Nail Polish, Traverse City.
Trending
Running Out the Clock
As the birthdays accumulate, piling up like so many layers of dry leaves freshly fallen on fallow ground, one can't ...
Read More >>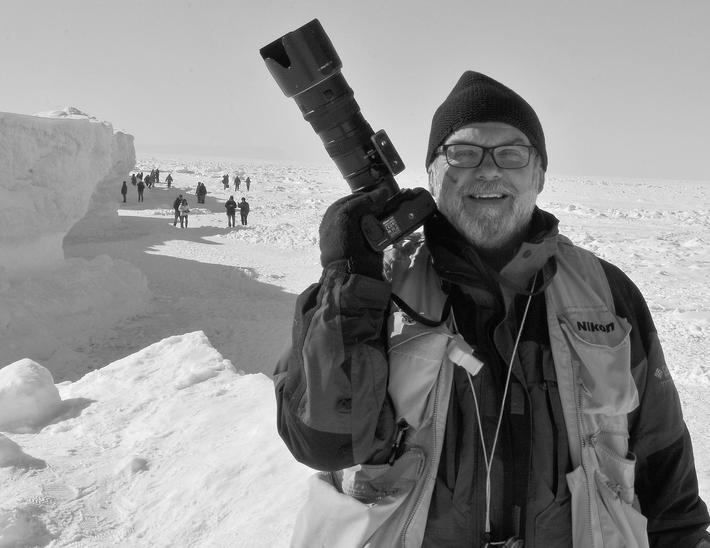 50 Years in Focus
Have you ever given someone a gift that changed the trajectory of their life? John Russell's girlfriend did. A half-...
Read More >>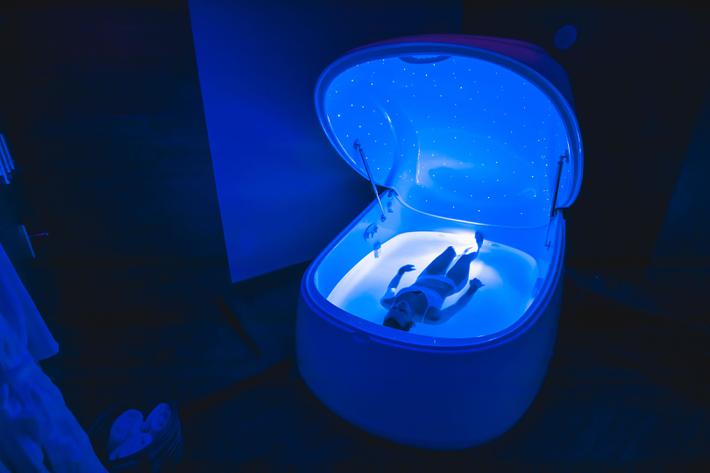 Must-tries for the Modern Mid-lifer
Blame Clark Stanley for giving snake oil a bad name. The self-named "Rattlesnake King" launched commercial sal...
Read More >>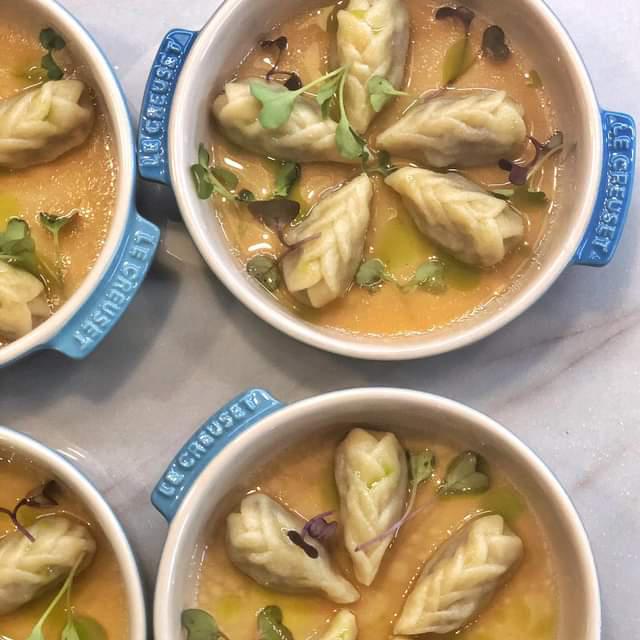 Forrest – A Food Studio
Everyone knows what an artist's studio is, but what about a food studio? For Forrest and Nicole Moline, it's a...
Read More >>
↑