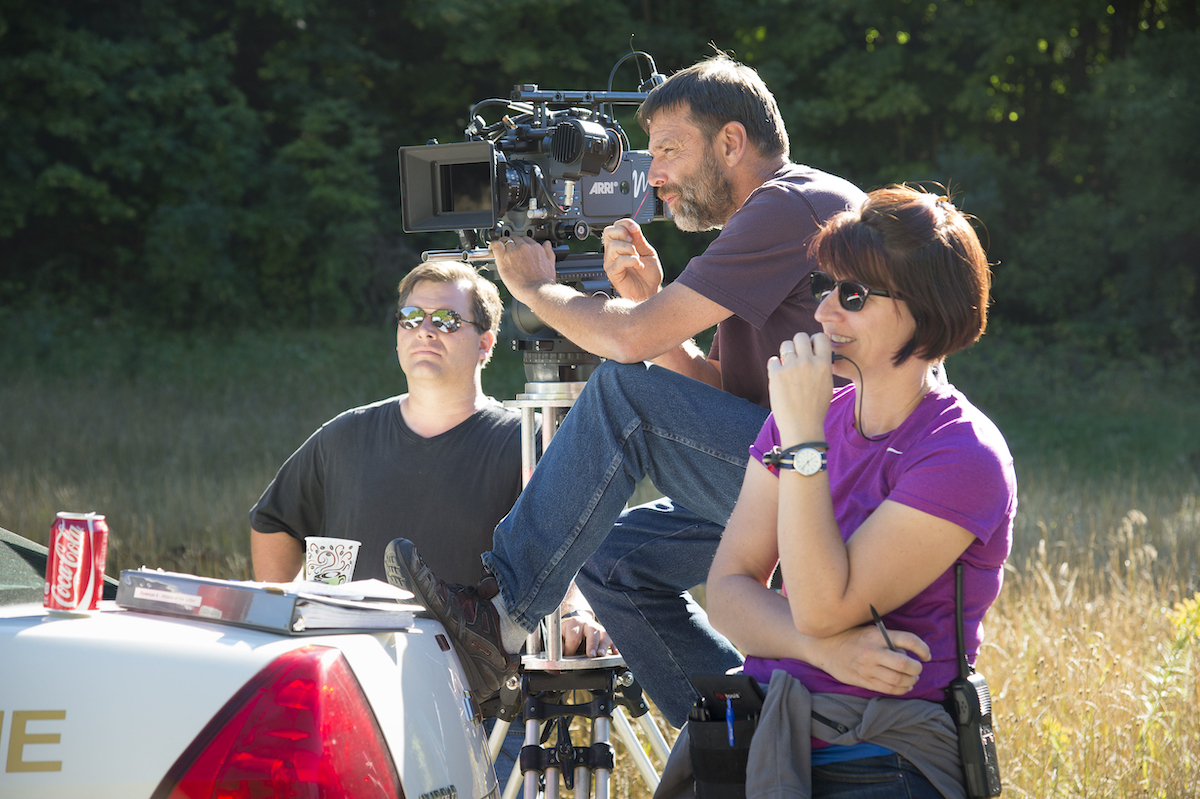 The Man Behind Dogman
Rich Brauer and the movie-making tradition of northern Michigan
Rich Brauer is one of Traverse City's best-known filmmakers. His credits include movies with Ernest Borgnine (Red Barn), Frozen Stupid and Frozen Stupid 2 (think Dumb and Dumber set on and in Houghton Lake), and the Dogman series (more on that below). He's done countless commercials and worked on everything from features to industrial films.
Brauer cheered on the film tax incentives program in Michigan, which saw numerous filmmakers and effects professionals move to and work in this area in the 2000s and 2010s. After the administration of former Governor Rick Snyder shut down the program, most of them left—except for Brauer.
A Beautiful Backdrop
He credits two northern Michigan communities for his passion and longevity. "It started in Beulah. We came up here from Ann Arbor," says Brauer.
At that time, the tiny community on the shore of Crystal Lake boasted its own movie theater, and a young Brauer would spend hours at the Crystal Theatre in the summer. That's where he saw The Blue Max the summer after 6th grade. The World War I film starring George Peppard and Ursula Andress was a turning point for the youngster. "I came out of there with inspiration. How much of a treasure it was that I got inspired by that, wanting to be a part of creating a movie like that."
Film wasn't his only passion as a youngster. The next year, he had a school assignment in his civics class where the teacher basically asked the students what they wanted to do when they grew up. Brauer's response: "I wanted to be a movie producer or forest ranger. Now I own a woodlot down here (in Benzie County), and I make movies. I had two passions in 6th and 7th grade, and they've hung with me all this time," he says.
The Exposition
Brauer started by borrowing his dad's movie camera—"I had great support from my parents," he says—and even found a way to have sound on film by gluing magnetic strips on the non-perforated side of the film. "In 9th grade, my film won first place at the Cranbrook student film festival. I was making tons of movies—Westerns, space movies—all with sound."
After graduating from high school, he wanted to make films, but decided to get his prerequisites out of the way. That led him to Northwestern Michigan College, where he spent his first two years. After getting his associate degree, he went to California for what he calls "pure filmmaking" at Brooks Institute in Santa Barbara, California. After graduating, Brauer returned to his home state before making a momentous decision. "I moved back to Ann Arbor but felt a calling to try Traverse City," he says.
And…Action!
Since making the area his home, Brauer has logged thousands of hours writing, producing, directing, and creating films long and short. Over the years he's worked with a diverse slate of clients: The History Channel, 20th Century Fox, Animal Planet, Grand Traverse Resort and Spa, Pure Michigan, Harcourt-Brace Publishing, the U.S. Coast Guard, the National Park Service, and others. He's worked with other filmmakers from Michigan and out of state.
Brauer also produced a series of educational films focusing on Great Lakes maritime history, a subject close to his heart, that appeared on PBS. Along those lines, he co-founded the nonprofit Maritime Heritage Alliance in 1982 and the Inland Seas Education Association in 1989.
The Michigan Filmmaker of the Year in 2009 says the reputation he's gained over the course of his career has allowed him to make a living from his passion as well as develop a coterie of associates both in front of the camera and behind it. "You make a name but you make a lot of friends too," he says.
Cast of Characters
Those friends include actors such as Borgnine, Cadillac native Larry Joe Campbell (According to Jim and the Dogman movies), and Jeff Daniels (with whom he worked on the film version of the Daniels play Escanaba in da Moonlight). He's also inspired a host of younger filmmakers who have gained experience working for and alongside him.
Brody Steele was one of those youngsters. He always had an interest in filmmaking, and on his first project met Brauer, who was working as a gaffer. "I was looking for something to do. I started with not knowing (anything), doing whatever was needed," Steele says. He's since worked on various films as an AC (first assistant camera, operating the lens' focusing ring).
"I try to get interns involved," Brauer says, from not only NMC and Northwest Education Services (formerly Traverse Bay Area Intermediate School District), but also Grand Valley, Michigan State, and Compass Arts in Grand Rapids. "Students get a chance to work on movies. It's an opportunity to learn skills. They get an IMDB credit working on a real movie. It resonates back to my first job," he says.
Brauer's advice to those looking toward filmmaking as a career: "Keep making films. Tell stories. Tell it short. Then call me, and I'll buy your coffee."
Dogman Returns
Brauer says he was friends with Traverse City disc jockey Steve Cook, who created the Dogman song "The Legend."
"It scared the crap out of a generation," says Brauer of the song. "I thought, 'This would be fun.'"
And so he made Dogman—which he describes as a suspense-thriller with a thread of quirky humor—in 2011 and released it late that year. That first film in the series left some hints there could be another, as Brauer was already considering a sequel. He did the second movie, Dogman 2: Wrath of the Litter, three years later.
It took another eight years for Dogman 3 to start rolling. Brauer says this will be the final film in the series, and he promises it will be a good time for moviegoers. "It's going to be fun and super scary," he says.
The original primary cast, including Larry Joe Campbell, Kimberly Guerrero, and Stacie Mitchell, will be returning to reprise their roles.
As with Dogman and Dogman 2, Dogman 3: Fight to the Finish will be filmed in Benzie County later this year. Brauer says the community is excited to once again host him and his film crew, which pleases him to no end. "It's a great way to … get the community involved. The sheriff department, the merchants are fired up. I love that part of it."
Trending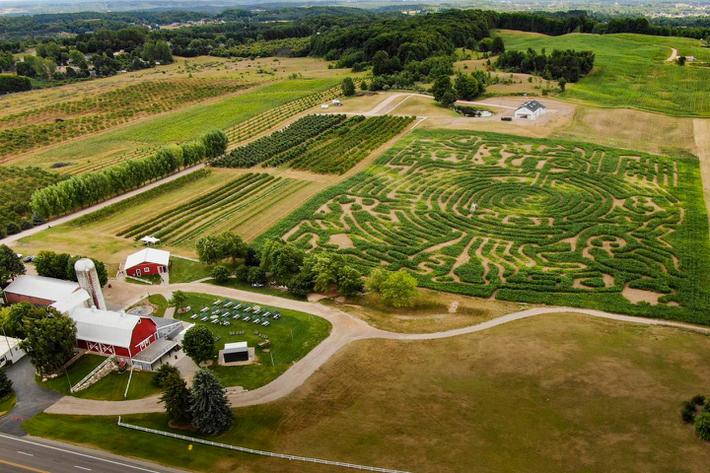 Donuts, Pumpkin Patches, and Corn Mazes, Oh My!
The bittersweet transition from fall to summer has been made a little easier. The Farmers' Almanac has predicted a warmer-...
Read More >>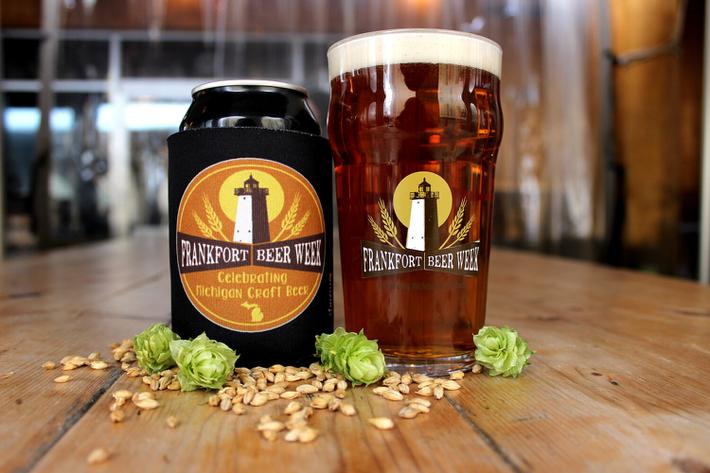 Beer Cheer and Pumpkins on Parade
Friends, this is the weekend to be in Frankfort. First up is Frankfort Beer Week, which runs from Oct. 3 through Oct. 8. E...
Read More >>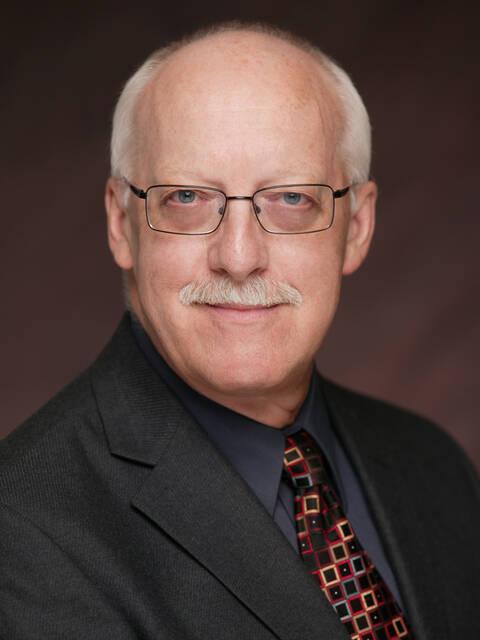 Retired Dennos Leader Honored
Congratulations are in order for Traverse City legend Eugene Jenneman, who was recently announced as one of the four recip...
Read More >>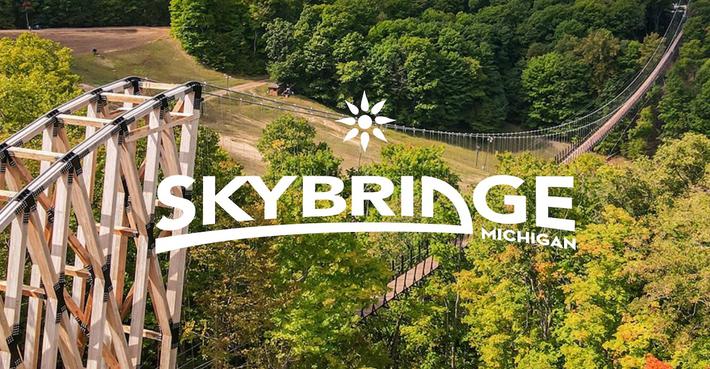 SkyBridge to Open This Month
The soon-to-be unveiled SkyBridge Michigan at Boyne Mountain Resort promises an adventure like no other. What is being her...
Read More >>