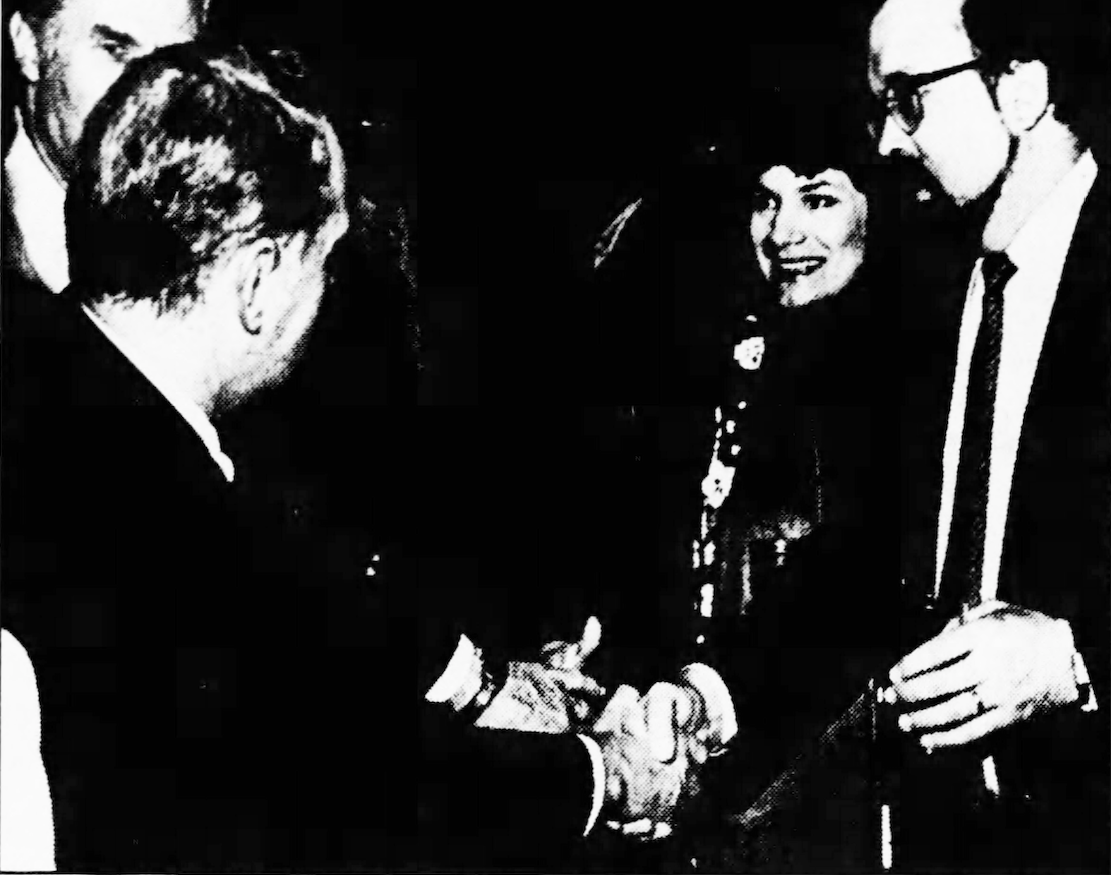 The Million Dollar Con Man Gets Desperate: Kidnapping to Keep a Promise
Petoskey's Perry Hotel & Traverse City's Park Place Hotel
By Tom Carr | Jan. 23, 2021
Arthur J. Curry came to Petoskey and Traverse City in the mid-1980s and saw promise in a landmark hotel in each city. Both needed sprucing up to bring them back to former glory. Curry was a big player in a Chicago stock brokerage firm, and local leaders saw huge possibilities when speaking with the man in a business suit, who sported a close-cropped beard and glasses.
He proceeded to win the confidence of some of Petoskey's and Traverse City's movers, shakers and deep pockets. They'd written him huge checks and agreed to partner with him in buying and breathing life back into those towns' signature hotels, the Perry Hotel in Petoskey and TC's Park Place.
But the plans had begun sputtering. Curry was broke, and the two high-profile projects he'd put together were bankrupt. Investors started to get antsy, and several probably choked on their coffee as they saw the news of how he planned to get back in the black.
Gayle T. Cook, executive of a medical device manufacturer, returned to her Bloomington, Indiana, home from grocery shopping on a Wednesday afternoon. She and her husband, William Cook, had started the company in their home in 1963, and 25 years later, had earned a spot on Forbes Magazine's list of the 400 wealthiest Americans.
That's why a desperate man stepped out of the shadows and pointed a gun at Gayle on that March afternoon in 1989.
The man, Arthur J. Curry, ordered her into a car that he had stolen at nearby Indiana University. He drove that car to a parking lot, pushed her inside of a van and gagged her, blindfolded her with duct tape, and taped her to a chair. For 36 hours, she experienced hell, breathing only through her nose while being driven around Bloomington.
He called William Cook to tell him that if he wanted his wife back, he needed to get the kidnapper $1.2 million in cash and a half mil in gold. The kidnapper sent him to a series of different phone booths with orders, finally asking him to leave the ransom cash and gold in a car parked at a Budget Rent-A-Car. FBI agents followed Cook around to the various pay phones and were able to trace one of the calls.
Then, agents traced a call to a pay phone close to where they were. When they reached the phone, they saw the apparent kidnapper just hanging up and getting into a van. When the van pulled away, they followed it. The van went into a Kmart parking lot and then proceeded behind the department store. Curry had seen the agents follow him, so he stopped the van and came out with his hands up.
When northern Michiganders heard of his arrest, they were stunned and a bit embarrassed to have been taken in by a crook who could be driven to such things. Was it the two bankruptcies? He'd left both projects, so that probably wasn't it.
But Curry didn't stop there.
His northern Michigan contacts would learn more about their friend who had blown into town, promised big things, bankrupted their joint project, and then skipped town. And every time it would seem to be over, he was somewhere else, getting into more trouble.
A judge sentenced Curry to 30 years in prison for the kidnapping charge. He served 11 years of that, before he was paroled in 2001.
He stayed with a friend in Wabash, Indiana, and started wheeling and dealing again in no time. He rubbed elbows with that town's influencers and bought some buildings and businesses. Apparently, the people of Wabash didn't question his past, and Curry started a construction firm with his brother Daniel Curry.
One night in a bar in a nearby town, he and brother Dan drank and argued. It heated up, and Arthur stormed out and stole a car. When police caught up with him and pulled him over, he jumped out of the car and begged police to shoot him. After he made bail, he skipped town.
The next time he surfaced was in 2006, in Greensboro, North Carolina, where he'd been living in a boarding house. He told other residents he was a millionaire with an Ivy League pedigree. He spoke of big business plans, and once again, talked people into investing in his projects.
He promised one of the residents he could help him receive government disability benefits, but instead of helping the man, he helped himself to his Social Security number and his identity.
Another town became stunned when U.S. attorneys caught up with him in North Carolina with indictments for him and his brother. They were wanted for robbing four banks in Indiana of more than $1 million over the previous three years. The Feds suspected them of another three bank jobs in Indiana and Kentucky, in which the methods and the witness descriptions matched the other heists: Men wearing hoodies and disguised with fake beards and mustaches. That would put the total take at about $2 million.
The robbers had been unusually successful and had been able to speed away with such large sums of cash because they'd apparently had steely enough nerves to wait the extra time it took for tellers to give them cash from the vault, rather than running off after receiving the money from their teller-window drawers.
And yet, the mistake that brought police to their doorsteps was when Daniel spent some of the money at a casino. The bills aroused pit bosses' suspicion because they were splattered with red stains. The stains were from dye that had exploded on the money from commonly used devices that tellers put into stolen money to render it unusable and help identify robbers.
If that's not jaw-dropping enough, Daniel Curry also tried to deposit large amounts of cash, including a bunch of stained bills, into various banks in Indiana. Sometimes, he said he won the money in a poker game, and at other times, he said he washed it with red clothes—creating a new definition of money laundering.
Police searched Daniel's home in Indiana and found more stained money, disguises, and other incriminating evidence. Officers in North Carolina also raided Arthur's residence and found red-dyed cash and other evidence.
Arthur pleaded guilty to the armed robberies and was sentenced to 22 years in prison.
Daniel decided to fight the charges and ended up in trial, a strategy that didn't work to his advantage. He received a sentence of 89 years.
Text and photo above excerpted from "Dark Side of the Mitten: Crimes of Power & Powerful Criminals in Michigan's Past & Present." Photo, which originally appeared in The Times Herald, March 19, 1989, is courtesy of Mission Point Press: "It was all smiles and handshakes when Arthur J. Curry (right) stepped in to "save" landmark hotels in Petoskey and Traverse City. When money got tight for Curry, though, he turned to kidnapping and bank robbery."
IF YOU GO
The Perry
Now under the sound ownership of northern Michigan's own Stafford's Hospitality, which undertook extensive interior and exterior restoration projects to earn the hotel placement on both the State of Michigan and National Register of Historic Sites, Stafford's Perry Hotel offers 79 elegant and well-appointed guest rooms, many with private balconies overlooking Little Traverse Bay. The classically styled but thoroughly updated hotel offers (state restrictions permitting) upscale dining, an in-house pub, and (in summer), dining on the outdoor veranda and rose garden. Situated in Petoskey's downtown gaslight district, The Perry is walking distance from dozens of shops and galleries and the shore, and within minutes of several ski resorts — Boyne Mountain, Boyne Highlands, and Nub's Nob — and wineries, brewpubs, and cider houses. Rates in January start at $134.10 nightly. To learn more or book, visit www.staffords.com, or call (800) 737-1899.
Park Place Hotel & Conference Center
Now under the sound ownership of Regency Hotel Management, which handles 100 properties in 38 states, The Park Place Hotel remains a beacon of old-school opulence in the heart of downtown Traverse City. Guests can choose from 140 classically decorated rooms, each with its own stunning view of Traverse City, Boardman Lake, or Grand Traverse Bay, plus an indoor swimming pool and (state restrictions permitting) in-house dining and libations at the ground-floor Minerva's restaurant or the Beacon Lounge, located on the hotel's 10th floor. Rates in January start at $109.95 nightly. To learn more or book, visit www.park-place-hotel.com or call (231) 946-5000.
MORE, PLEASE
Want to read more tales about the dramatic exploits and escapes that have happened all around Michigan? Check out the book from which both "A Gangland Murder at the Crossroads" and "The Million Dollar Con Man Gets Desperate" are excerpted: "Dark Side of the Mitten: Crimes of Power & Powerful Criminals in Michigan's Past & Present" by Tom Carr. A northern Michigan-based author and journalist, Carr is also the author of the bestselling book "Blood on the Mitten: Infamous Michigan Murders 1700s–Present" and "MI BAD: Robers, Cutthroats & Thieves in Michigan's Past & Present," each published by Mission Point Press. To purchase Carr's books online or to find local bookstores that carry them, visit www.missionpointpress.com.
Trending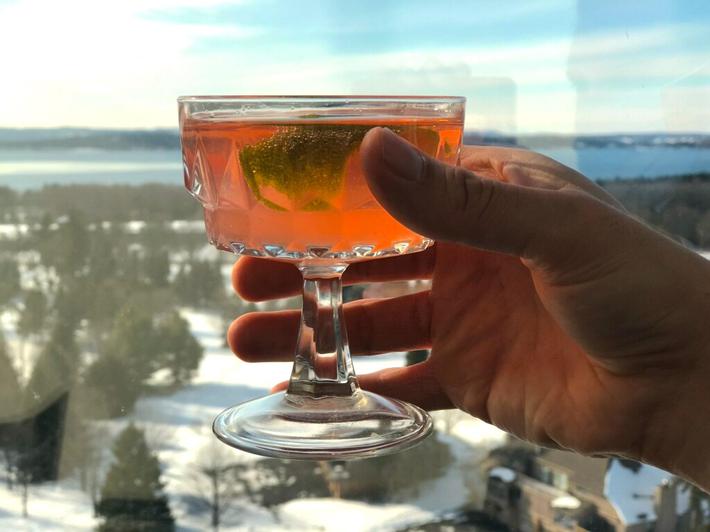 Tiny Pink Bubbles
Hey, ladies, do we have the pink drink for you: Aerie's Tiny Pink Bubbles. With a taste and body as delicious as its...
Read More >>
The Power of Our Example
Every new president faces a daunting array of problems, but 2021 will go down in the history books: Our country is under s...
Read More >>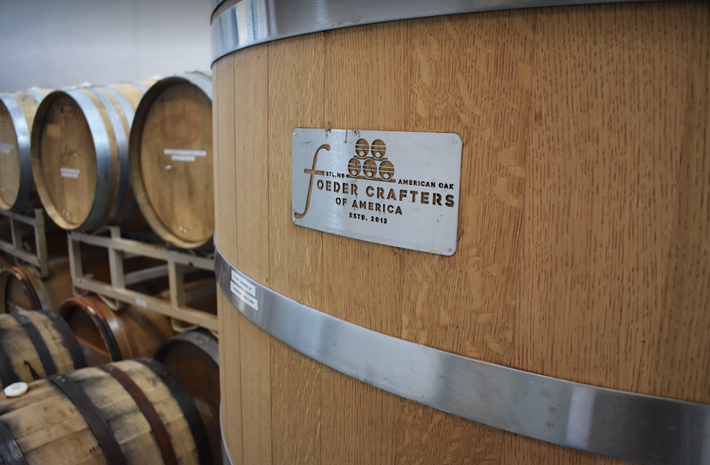 Getting Wild with the Foeder
Drinkers with a discerning eye may have noticed a couple interesting-looking wooden containers in the back of Traverse Cit...
Read More >>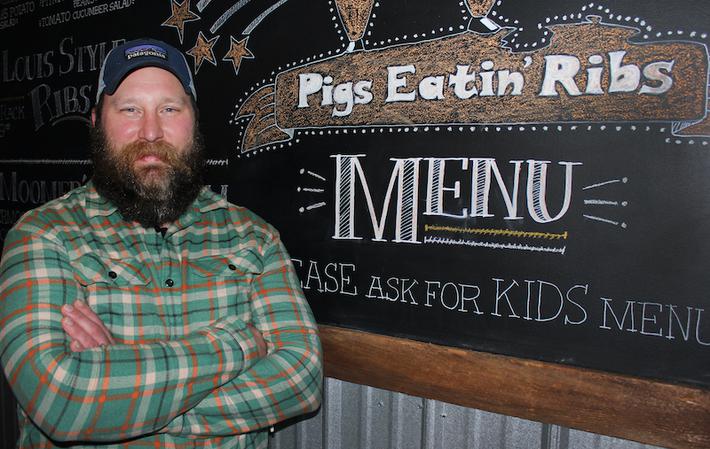 Charlevoix's Pigs Eatin' Ribs
By 2008, Charlevoix Chef Adam Kline had seen and tasted enough. The Northern Michigan food scene had stagnated, he said, i...
Read More >>
↑