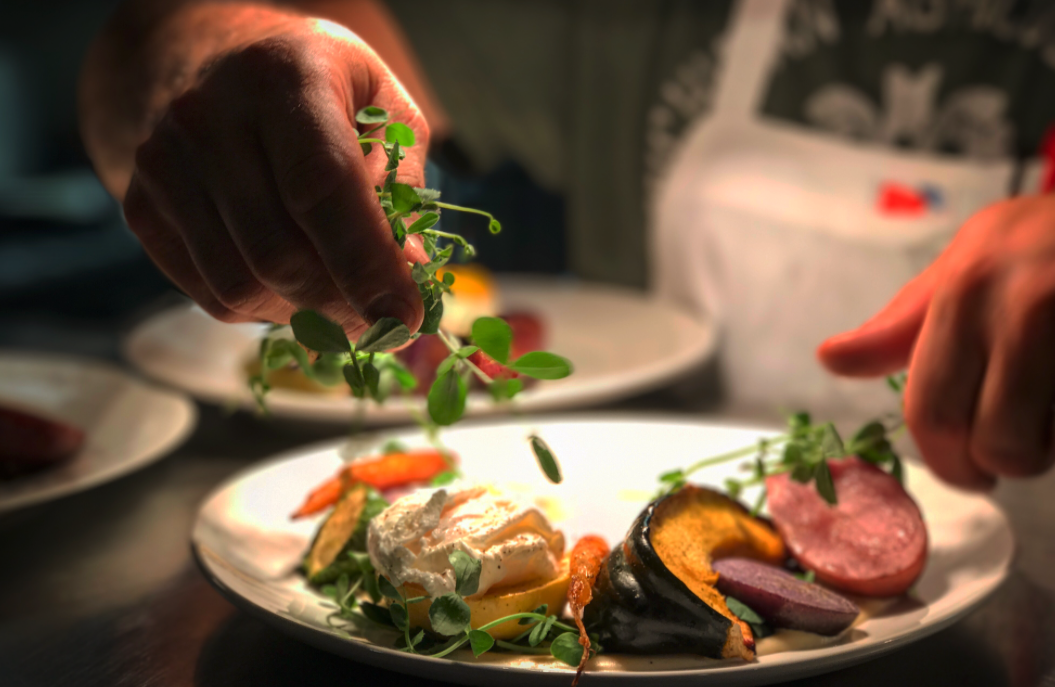 The Most Important Meal of the Day, Reinvented: Traverse City's Sugar 2 Salt
Sugar 2 Salt co-owner Stephanie Wiitala knows the value of teamwork. Not only between her and her partner and co-chef/co-owner Jonathan Dayton but also with the entire crew at her and Dayton's new breakfast and brunch spot at the Village at Grand Traverse Commons in Traverse City.

BLACK STAR START
"Jonathan and I are quite a team," Wiitala said. "But we also have a great staff and we couldn't do this without them — restaurants are not run by just two people!"

Not even if the two people are as creative and ambitious as Wiitala and Dayton.
Wiitala, who graduated from the Great Lakes Culinary Institute in Traverse City with an associate degree in culinary arts, also has a chemistry background.
Dayton initially went to school for graphic design. "So every plate he puts together is a work of art, color, texture, and balance," Wiitala said, "but he didn't follow through on doing graphics. He got into the restaurant industry and never left."

The pair met while working at Black Star Farms, an inn and winery that boasts an on-site farm-to-table cafe in the heart of Traverse City's wine country. Dayton worked as executive chef; Wiitala was the Farms' events manager and pastry chef.

Wiitala credits Black Star with their shared penchant for working with local food artisans and farmers — "[It] was such a great training ground for us," she said — but there was something else fortuitous about their time there: "We met while making breakfast."
OUT OF THE BOX
Breakfast, Sugar 2 Salt's specialty, isn't like you typically taste it. "We offer breakfast entrees unlike anything you've seen!" Wiitala said. "We use all the same breakfast 'characters' — eggs, bacon, waffles — but we make them in a unique, out-of-the-box way."
One popular example: Sugar 2 Salt's signature root vegetable waffle. It looks like a traditional breakfast waffle and is cooked in a waffle iron, but it's crafted of par-cooked and cubed carrots, potatoes, sweet potatoes, rutabaga, and other in-season vegetables, then covered with house-cured smoked bacon, a poached egg, and hollandaise sauce.
You'll also find on the S2S breakfast menu savory pudding: beef brisket and forest-mushroom bread pudding topped with an egg and oregano pesto.
Another standout is the five-grain porridge with quinoa, wheat berries, farro, oats, and barley, served with apples, pears, candied walnuts, farmer's cheese, and local honey and buttermilk.

"We're also located next to Earthen Ales Brewery, so we use their spent grain to make pancakes, which we serve with lemon and chocolate mint syrups," Wiitala said.
DINING DIFFERENT
Wiitala and Dayton's goals for Sugar 2 Salt are simple: They just want to be themselves and offer the best food possible to their guests.

"Before we opened, we kind of polled the city, and it kept coming back that Traverse City doesn't have enough breakfast options. We thought, well, that's easy — we'd been making breakfast together at Black Star Farms for years!" Wiitala said.

Sugar 2 Salt is located at 1371 Gray Drive, Suite 300 in Traverse City, (231) 492-4616, or sugar2salt.com. Current hours are Wednesdays through Sundays, 8am–1pm, closed Mondays and Tuesdays. (Note: Please call ahead as hours change seasonally.)
Trending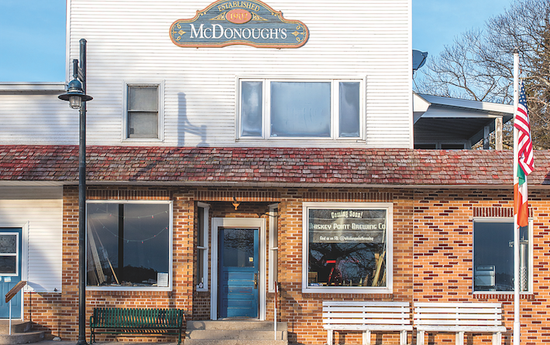 Welcome to Michigan's Most Remote Brewery
After years of planning and honing his beer-making skills, this spring, Patrick McGinnity plans to open Beaver Island's first microbrewery. Opening a craft brewery is challenging. Opening one on a remote island in Lake Michigan that's either a 15-minute plane ride or a two-and-a-half-hour ferry ride from ...
Read More >>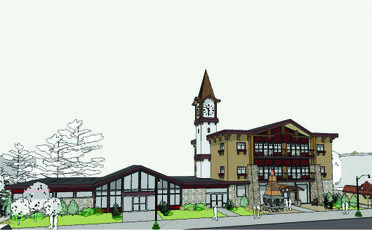 Gaylord: A boomtown Up North
Gaylord native Gary Scott had moved to Indiana, where he and some partners started a business to invest in distressed properties. He was talking to a banker in Detroit about real estate in Bloomington when he asked what kind of deals might be available in northern Michigan. ...
Read More >>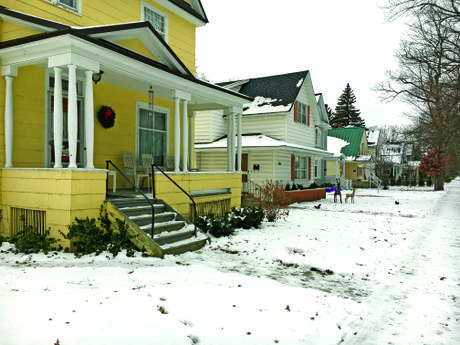 Short-term rental group v. Traverse City
For more than two years, city officials in Traverse City have been debating whether to make changes to a 25-year-old ordinance that regulates home rentals. As written, the ordinance substantially restricts the ability of city homeowners to rent out their properties on a short-term basis. Since January, ...
Read More >>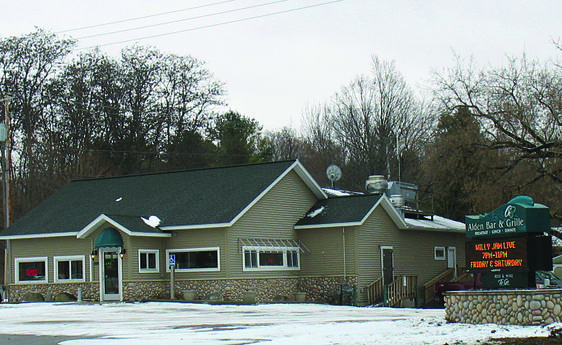 Beloved Alden Bar Bought — Becoming Torch Lake Beer Co.
It's never easy replacing a local legend. But that's the challenge facing Daniel D. Minor and Adam Morris. In October, Minor bought the Alden Bar and Grille, a Torch Lake landmark where locals have long mingled over drinks and dinners. Minor owns a number of businesses across ...
Read More >>
↑