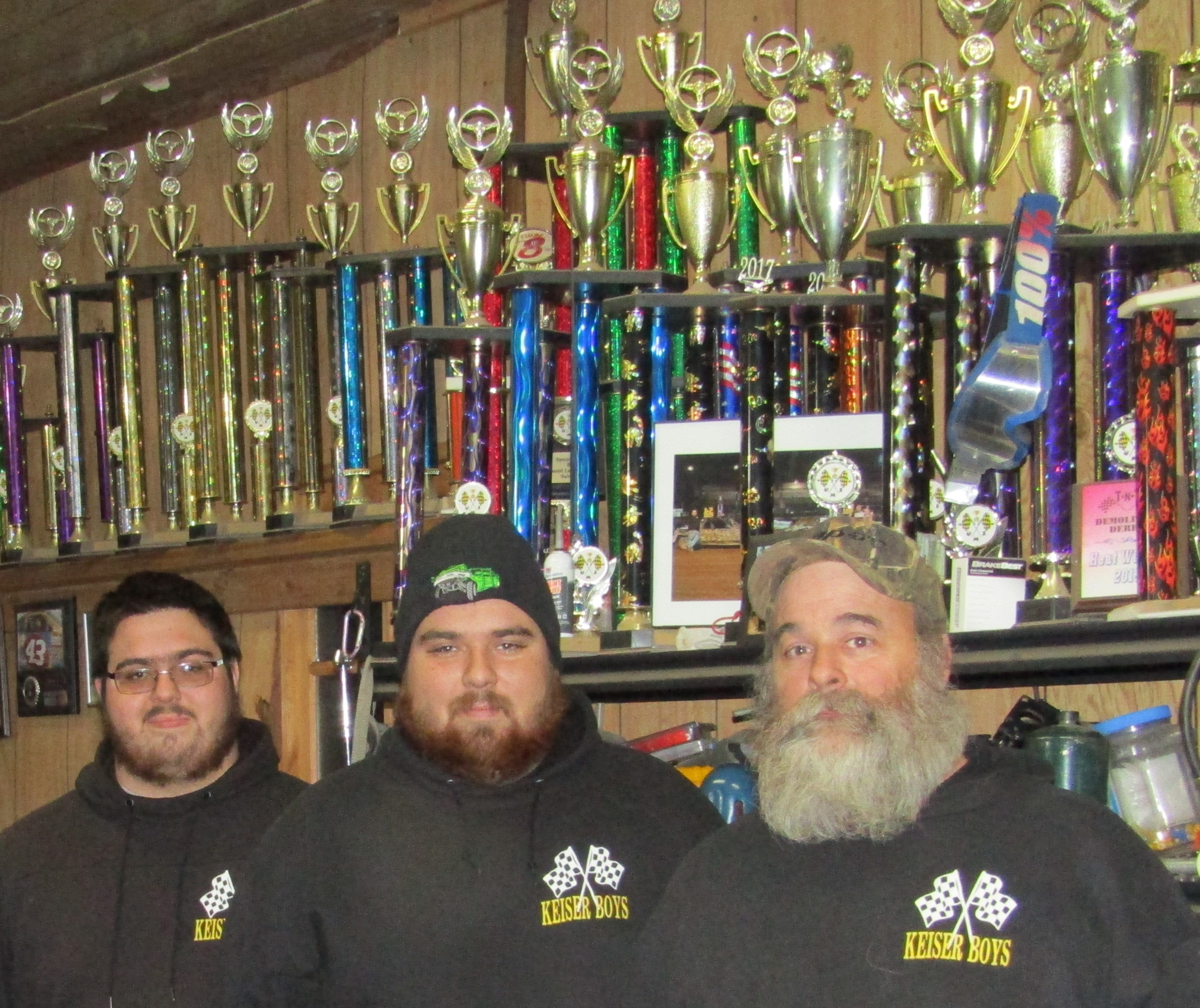 The Need for Speed
Keiser Boys Motorsports hosting two high-octane events this winter
If you're suffering from the winter blahs, you might want to check out a couple of adrenaline-charged events in January and February.
Keiser Boys Motorsports is hosting the Snowflake Derby at Northern Michigan Speedway in Elmira on Jan. 15. Four weeks later on Feb. 12, this dynamic new motorsports team is hosting the Winter Wonder Slam 2022 at the Kalkaska County Fairgrounds.
Both events are designed for family fun while giving drivers and auto racing fans a chance to get outside and shake off winter doldrums.
The Snowflake Derby features five classes: Power Wheels (ages three to 10); Youth Bump and Run (ages 11-16); Ladies Powder Puff (stock cars only); Stock Bump and Run; and Mod Bump and Run.
Entry fees for any event is $50. Pits open at 11am; the show starts at 2pm.
Bump and run racing works something like a classic pick-and-roll in basketball: The maneuver means you simply bump the car in front of you, revving your engine to pass at the next corner.
"It's a big, family-fun event," says Marty Keiser, who's been racing and organizing motorsports events for more than 30 years across northern Michigan.
Keiser says the die-hards come out in the winter just to watch their favorite drivers.
"Even if you're just sitting and watching, you'll enjoy it," he says. "It's a chance to meet a lot of nice people."
Marty – along with sons Zac, 21, and Brandon, 24 – make up Keiser Boys Motorsports.
Launched in 2019 when they were asked to plan and run some racing events, this team of South Boardman gearheads promote motorsport racing events across northern Michigan.
In a pandemic-shortened season last year, they promoted five events, but plan to host at least that many this year. After the two winter shows, Keiser Boys Motorsports will run events at the Kalkaska Trout Festival in April and at county fairs across northern Michigan.
The Keiser Boys work out of a well-stocked, home-based garage large enough to hold three racing cars. The walls are lined with scores of gold and silver trophies they've earned over the years.
There are about 15 race cars in various degrees of repair, many of them 40- to 50-year-old GM cars.
It's important to note that these are not carefully restored, high-priced classic beauties you might find at a weekend car show during the summer.
These are rusty buckets of bolts with battered fenders, no window glass anywhere and raggedy rear ends. Paint jobs are splattered with random dull hues that rarely match. Most cars are priced at just a few hundred dollars.
So where do the Keiser Boys find these vintage wheels?
"We get 'em on Facebook Marketplace," explains Brandon.
The Keisers are all trained mechanics. They keep those aged motors humming and the wheels turning. Out on the racetrack, Brandon says it's function over form that counts.
"When you're out there racing around the oval, you do whatever it takes to win," says Brandon with a smile. "Hit 'em, flip 'em, spin 'em, whatever it takes to win."
Marty, 48, works for Forest Area Schools. He's been involved in motorsports since 1990. His sons grew up at his side, prowling racing pits and garages ever since they were strong enough to turn a wrench.
If it's the weekend and you're looking for the Keisers, they could be at a racetrack anywhere from Oakland County to up over the Mackinac Bridge. "We go from Davisburg (near Pontiac) to Newberry," says Zac. "If we're not puttin' on shows, we're racing in one."
Registration for the Winter Wonder Slam 2022 ends on Jan. 15 to participate in the Two-Man Gut and Go team event. Those winners will receive impressive six-foot-tall racing trophies.
Entry for the team event is $300; for all other classes it's $50.
"We have about 60 or 70 cars already registered," estimates Zac.
When it comes to registration, Zac says it's "so easy to get involved."
"A lot of the guys drive '70s A-bodies (like) Chevelles, Monte Carlos … there's vans, VW bugs, anything," he says. "If it's got a motor and wheels, there's a class for it.
"You can run anything you want to run. Just no Saturns."
Why no Saturns?
"They're plastic and just explode when they get hit," says Marty, laughing.
For details on either event, call (231) 409-9985 or visit the Keiser Boys Motorsports Facebook page.
Trending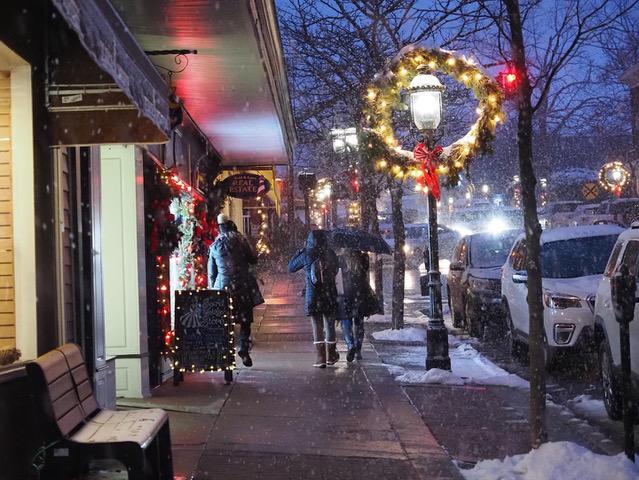 Jump Start Holiday Shopping
Downtown Petoskey hosts their Holiday Open House on Friday, Dec. 2, from 6-9pm as Santa flies into town to light the giant...
Read More >>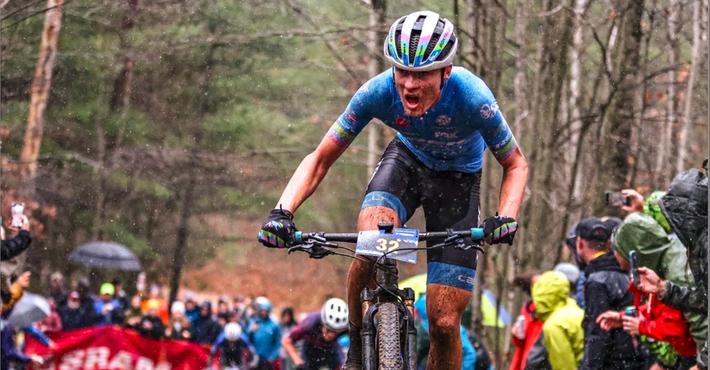 A New Gear
If last week's snow made you think the two-wheeling season is over, think again. Tuesday, Nov. 29, is the official l...
Read More >>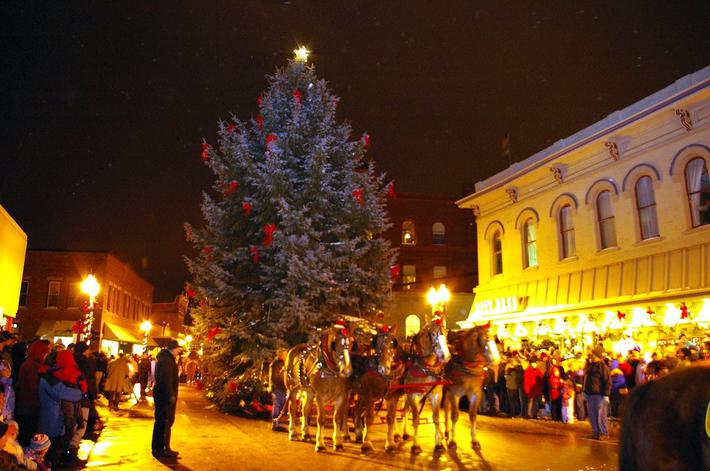 Jingle All the Way to Manistee
The town of Manistee is going into full holiday mode—and going back in time—this weekend. Friday, Dec. 2, the ...
Read More >>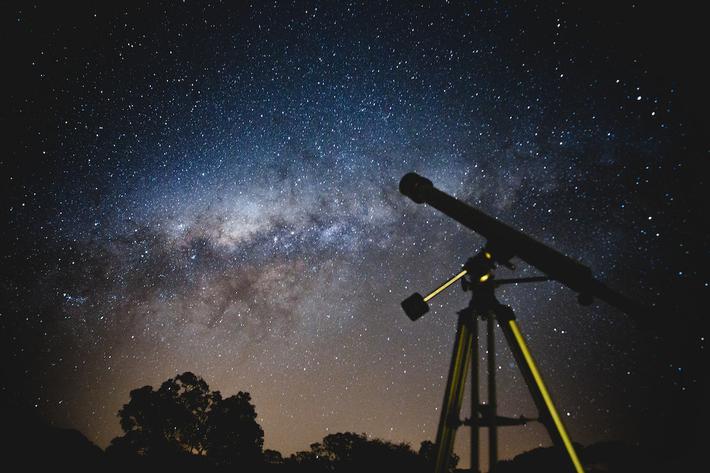 Aim for the Stars
Aliens may walk among us, but this weekend it's our turn to wander through the galaxy. On Saturday, Dec. 3, the Denn...
Read More >>