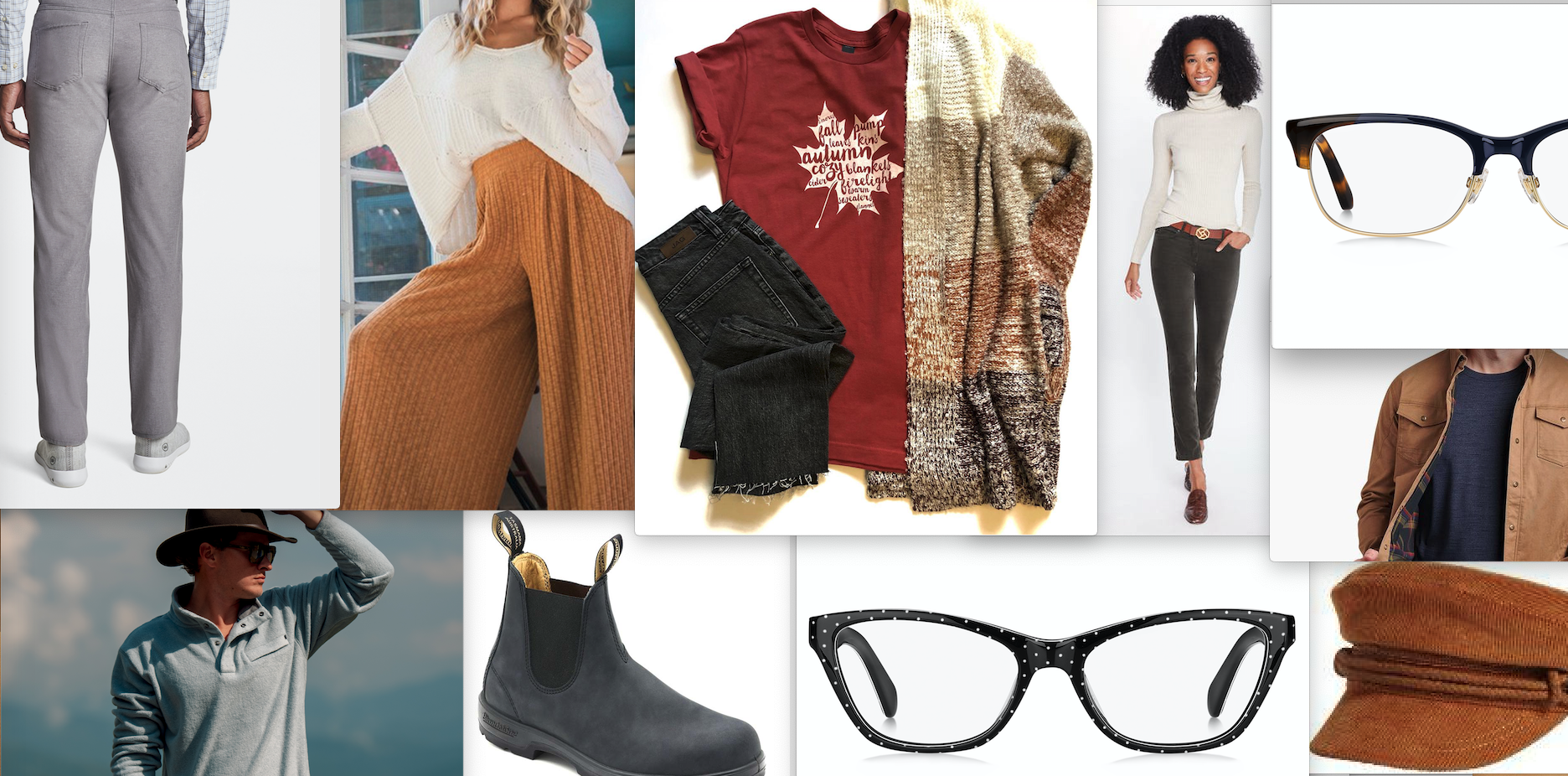 Fall Fashion 2020: The New Casual
Warm, chic, and ready for anything.
Fall 2020's fashion essential? Clothes that are comfortable, cozy, and cut to flow easily between whatever autumn scenes you find yourself: at-home office, virtual classroom coach, well-spaced coffee date, or sipping hard cider by the bonfire. Here, our picks for flexible, high-performance fall items you can dress up or down — all available at local retailers.
Flattering as your favorite skinny jeans, refined as your go-to slim pants, Watson Velvet Jeans are a soft, stretchy cigarette-style dream that move with — not against — you. Available in Moonlit Navy, Egret White, Olive (shown), Pink, Black. $178 at J.Mclaughlin, 245 E. Main St. in Harbor Springs and www.jmclaughlin.com.
Normally we relish Relish's dependably chic array of dresses with pockets, but this fall, with less call for dresses and more call for many more pockets (Where's my mask? Where's your mask?), we went straight for this fall-fabulous, multi-pocketed ensemble: the Fall Leaf Tee ($26), soft-and-textural Wide-Stripe Cardigan ($47), and super sexy (trust us, on everybody) Jag jeans. Find 'em all at Relish, 144 Hall St., in Traverse City and www.relishtc.com.

Who needs salt — or summer— to sail? Not us Northerners. Which is why ladies love the cotton corduroy Jack Hat from Billabong. Wear it to tame your mane while trimming the mainsail … or any of your windy autumn pursuits. $35.95 at Native and North, 101 N. Bridge St. in Bellaire and www.nativeandnorth.com.

She who lives in black stretch pants and oversized sweaters shall forevermore look instantly chic, provided she pops on a set of smart specs like these two from Kate Spade: the purposefully cultivated cool Adali, or the slightly catty, daintily dotty Alaysha. Frames $249.95 — lens price varies; in-store special of 30-percent off a complete pair — at Traverse Vision, 336 W. Front St. traversevision.com

Wide-legged pants aren't meant for summer linen alone. Native and North's Stephanie Kenny says women can so easily dress wide-leg sets up or down, for working at home or heading out, she and manufacturers are struggling to keep them in stock. "This trend is continuing through fall, and I don't see it going away anytime soon." Hurry and grab these flowy yet warm Chelsea Pants ($59) now and the Landon Sweater ($45), arriving in-store in October, at Native and North, 101 N. Bridge St. in Bellaire. www.nativeandnorth.com
Golden Shoes owner Bill Golden says boots from Blundstone — a 150-year-old footwear company based in Tasmania, Australia — are having a huge resurgence. Now doubt that's because their gear, like these Chelsea-style 587s, shown here in rustic black oiled leather, wear like a leather jacket: Time is on their side. $200 at Golden Shoes, 200 E. Front St. in Traverse City, and www.goldenshoestc.com.
Apple juice spills at daycare drop-off. Coffee splatters at your Zoom meeting. Beer drips at happy hour. No matter what splashes at or on you, Peter Millar's very versatile Jackson Performance Five-Pocket Pants arm your legs in a water-resistant poplin tech fabric that's surprisingly lightweight, comfortable, and classic, not to mention a little bit magical for the man with no butt (abracadabra, their slim cut and shape give him one). Available in Khaki, Smoke or Navy. $159 at Captain's Quarters, 151 E. Front St. in Traverse City, www.captainsquarterstc.com.
We've long been fans of Kuhl flannel shirts for men and women. They wash and wear well, never lose their shape or color, yet stay soft and non-nubby season after season. This fall, the company's commitment to reliable and rugged functionality and sharp style exceeded even our expectations with its Generatr Jacket. Cotton-Tencel flannel on the inside, canvas with just a wee touch of spandex for macho stretch on the outside, and with a 100 percent genius quilted-nylon sleeve lining any wool-wearing Northerner can appreciate. A $129 essential — in Grain or Gotham Gray — available at Robert Frost 217 E. Front St. in Traverse City. Frostshoes.com.

A man doesn't need a truck, a leather hat, or a pair of khakis to tackle the great wide open, but if he's tackling autumn in Northern Michigan, a lightweight polar fleece is actually required. Enter the experience of Suttons Bay's 140-year department store, Bahle's. Home to high-quality heritage brands and the kind of clothes that pass muster long before they're passé, Bahle's brings wearers the subtle standout style it's known for with this All is Free Fly Polar Fleece in — what else? — a dapper shade of blue sky. $89. Find it at Bahle's of Suttons Bay, 201 N. Joseph St., www.bahles.net
Trending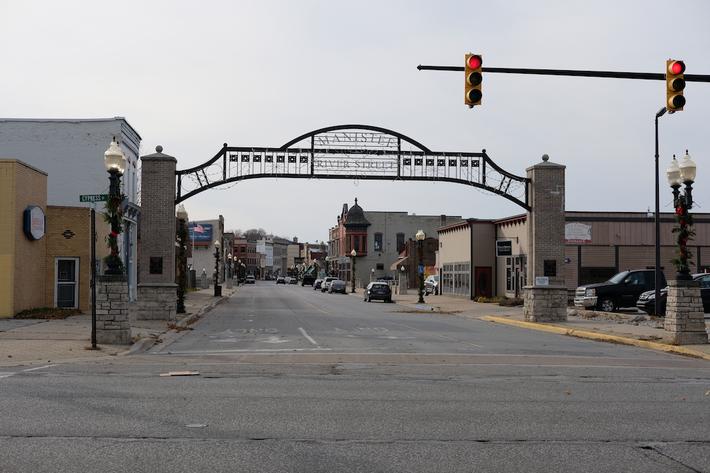 Transforming Manistee
The entrance to downtown Manistee, as it stands today, is drab. On each side of River Street for the first block, building...
Read More >>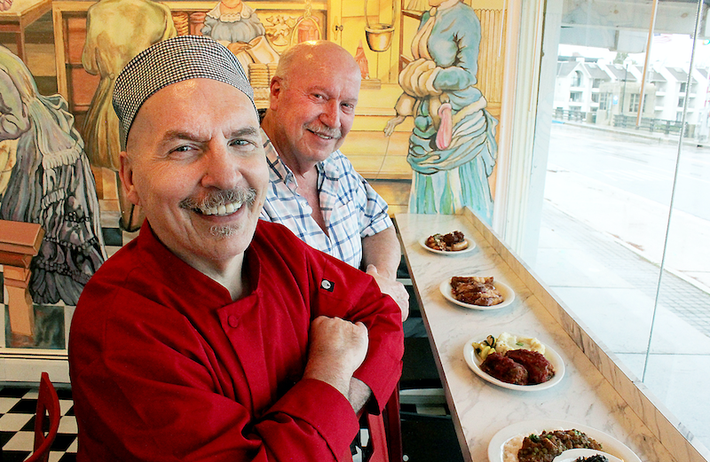 My Grandmother's Table
Gestures of love come in many forms. Gifting flowers, running errands for a sick loved one, wearing masks, or shoveling ou...
Read More >>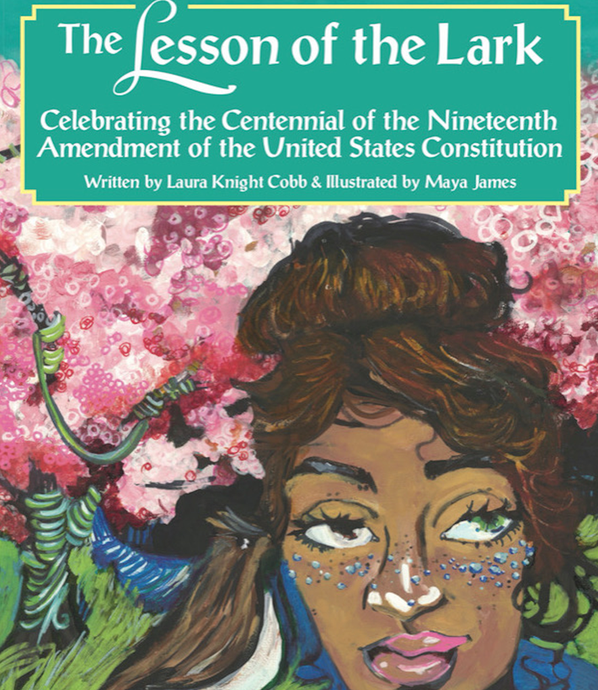 A Girl, a Bird, and a Gardener
An unlikely trio of characters from the pen of a local author has inspired a concert-length musical composition by the aut...
Read More >>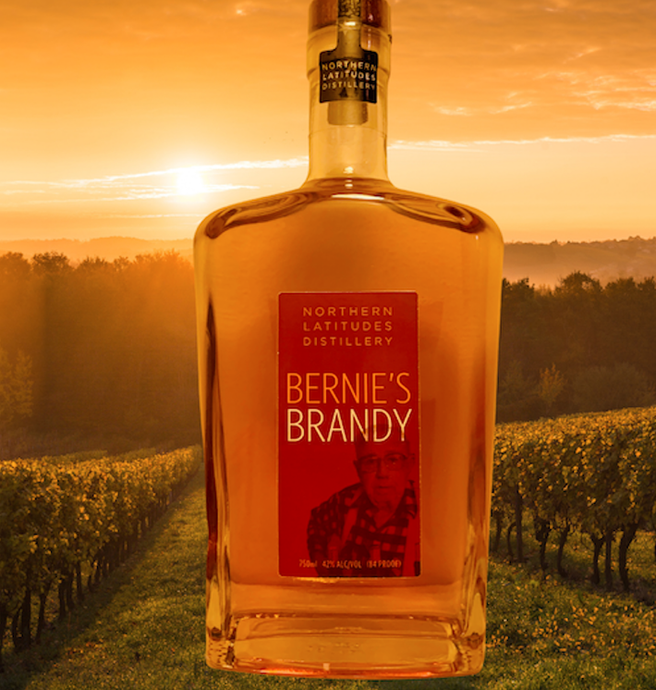 Northern Latitudes' Bernie's Brandy
The legendary spirit of Bernie Rink — aka The Godfather of Northern Michigan Wine — has been, you might say, b...
Read More >>
↑