The New New Year's Eve
6 ways to celebrate 2021 with a safe sayonara to 2020
"Should auld acquaintance be forgot?" Well, in the case of 2020, absolutely. Can't get it in the rearview mirror fast enough.
But with the threat of COVID-19 around every corner, how to ring in the new year safely? There are some options.
THOMPSONVILLE
You like parades? You like skiing? You like fire? Hey, who doesn't? So, here's a deal for you: At Crystal Mountain, the Family Glow Light & Torchlight Parades begin at the top of Cheers at 10pm. Participants must be 18+ to carry a torch; younger skiers will carry a glow light. Everyone with a valid season pass or lift ticket is welcome to participate.
For safe dining and partying options, kick off 2021 year with a full-fledged (albeit intimate) party in your room. New Year's Eve party packs ($15) include four each of top hats, tiaras, noisemakers, "Happy New Year" eyeglasses, and a "Happy New Year" banner.
Staying home? You can get a New Year's Eve To-Go for Two, a box of outstanding eats (shrimp cocktail, artisan meats, and cheeses, cranberry-basil goat cheese crostini), smoked whitefish dip, beef tenderloin, a garden of grilled veggies, and chocolate-dipped strawberries, too) so you can celebrate at home. Cost is $95 per box, with an order deadline of noon on Wednesday, Dec. 30; pickup is at the time you select on New Year's Eve.
BELLAIRE
Fire(works) on the mountain; run boys run. At Shanty Creek Resorts in Bellaire, you can check out two fireworks shows: The first is over Schuss Mountain after the slopes close at 9pm, and the other over Summit Mountain, following the close of the alpine tubing park at 10pm.
BOYNE CITY & HARBOR SPRINGS
While Boyne Mountain and Boyne Highlands have canceled their traditional torchlight parades and fireworks, both resorts are offering holiday activities where guests can appropriately be spaced apart, both indoors and out. Treats and snacks are all individually wrapped and served to guests by gloved staff members. Indoor rooms are cleaned and sanitized between each use. Facemasks are required by all attendees and team members. For specifics, go to www.boynemountain.com and www.boynehighlands.com.
TRAVERSE CITY
With apologies to Fleetwood Mac, you can go your own way at Grand Traverse Resort and Spa. The resort's New Year's Eve Your Way Package includes one night's accommodations, a bottle of bubbly, party favors, a $100 Resort credit, plus special savings at Spa Grand Traverse and the Gallery of Shops. (Rates at press time were $382+ for a Tower Deluxe Room with two queen beds; prices and availability subject to change.)
Or if you prefer to celebrate from own home, the New Year's Eve Dinner to Go is a four-person spread ($119) featuring a chef's charcuterie, herb-pepper-crusted bistro steak with horseradish cream, assorted chocolate truffles, and more. No prep time, just pick it up, warm it up, and bid the year a not-so-fond farewell. As the resort says, "This meal is the perfect way to say goodbye to 2020." And good riddance.
Everybody's downtown Traverse City favorite is taking on a new life this year. The Cherry T-Ball Drop has, like so many other events in this year of the pandemic, gone virtual. But don't despair — there are advantages. As it says on the website, "This year, party in your pajamas and watch the Cherry T-Ball Drop live on Facebook."
The event, brought to you by the good folks at the National Cherry Festival, always collects donations to a local charity that's focused on food insecurity, and this year is no exception. Food Rescue collects fresh healthy food, and distributes it to local food pantries. To donate, head to www.cherrytballdrop.org or go directly to www.goodwillnwmi.org.
And you can still make it a party with a bottle (or two) of the event's signature wine, Mawby Ball Drop Bubbly. It is available at local retailers and at www.mawby.wine, or you can head out to Mawby HQ at 4519 Elm Valley Rd., in Suttons Bay. Then head home to watch the giant TC cherry descend to ring in the new (and hopefully better) year.
LEELANAU
Black Star Farms of Suttons Bay is offering a romantic four-course dinner for two ($150 per couple), highlighted by pomegranate quinoa salad, whitefish crab cake, beef tournedos, and lemon ricotta cake. For the complete mouthwatering description, go to www.blackstarfarms.com/new-years-eve-dining. Pickup is Dec. 31 from 2pm to 4 pm.
Or you can opt to stay at the inn and choose from room service — or a table for two in a private dining space. With plenty of room to roam and to spread out, including the banquet room, dining room, fireside room, library, and lounge, distancing won't be a problem. Black Star conveniently is offering wine pairing suggestions with each course, so any add-ons are the choice of guests.
GAYLORD
Treetops Resort in Gaylord is also hosting a slimmed-down set of festivities. Dinner options, music, comedy, and fireworks are all possibilities, though this year, there will, of course, be limited availability. See www.treetops.com.
ANYWHERE
And if you want to run 2020 into the ground, kick off 2021 with the New Year's Resolution Run 5K in Ludington. There are both in-person and virtual options. Go to DowntownLudington.org/runludington.
Trending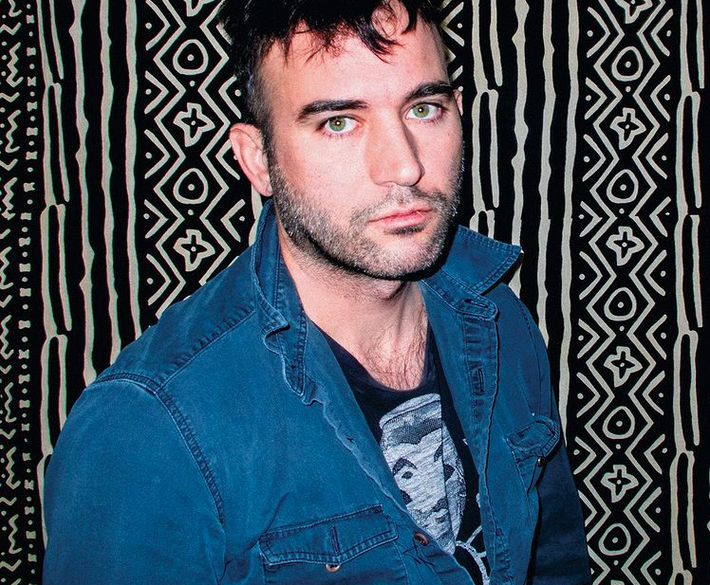 Sufjan is Back
Petoskey-born and raised musician Sufjan Stevens released his eighth studio album, The Ascension, last September, but for ...
Read More >>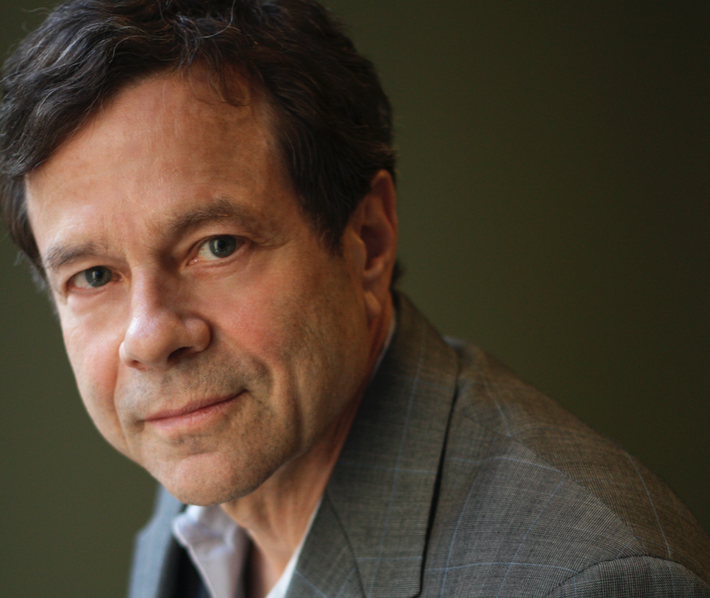 Author Alan Lightman Talks Progress & Patriarchy
Author Alan Lightman isn't the type to take inspiration lightly. "Sometimes I'll come up with an idea,&r...
Read More >>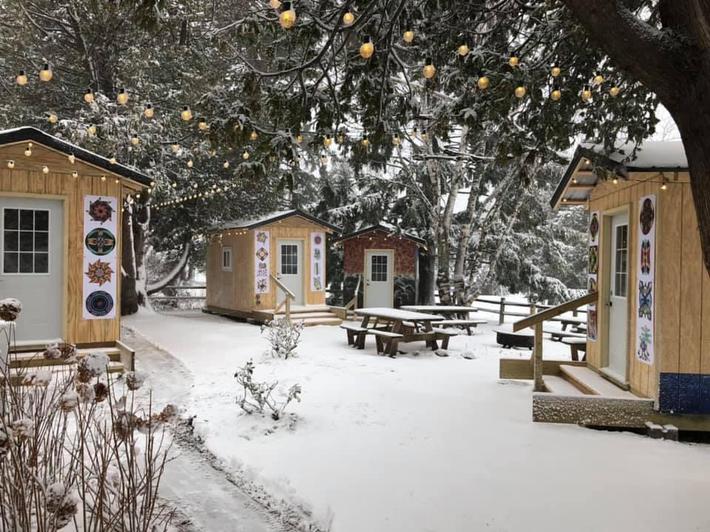 Little Traverse Inn & Gastro Pub
How often, especially in northwest Michigan, do you have the chance to sample both classic English pub fare and an array o...
Read More >>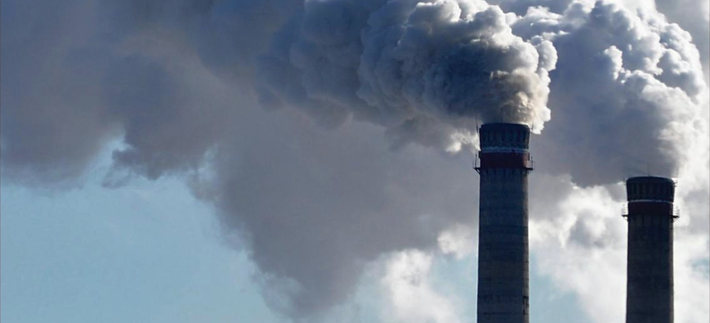 Are Co-Op Customers Subsidizing Dirty Energy?
Michigan environmental groups and clean energy advocates say a deal that Wolverine Power Cooperative entered into a decade...
Read More >>
↑