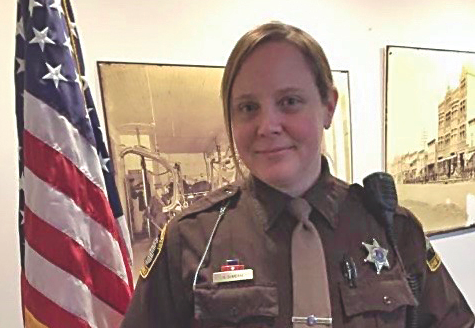 The Night Shift With Corrections Deputy Alison Sumerix
"This is a career that wants women."
Oct. 27, 2018
Grand Traverse County Corrections Deputy Alison Sumerix works the midnight shift. The front office is quiet, and the parking lot outside is almost empty. Deputies draw their shifts based on seniority, and Sumerix has only been a corrections officer for three years. She's one of six female deputies at the Grand Traverse County Jail. There are 22 male deputies.
"You get used to it if you're a midnight-er. You get used to being a vampire or a zombie or whatever you want to call it," she said.
Seated high on a swivel chair in the front office, her calm demeanor and humor are as much a part of her uniform as the thick black belt around her waist where her deputy's tools hang: keys, a pair of handcuffs, a gun in its leather holster.
"Our female inmate population has jumped significantly," said Administrative Sergeant Brian Newcomb, who is in charge of hiring. With that increase comes a rising demand for female deputies. The department needs women to perform functions like pat downs and strip searches on female inmates. "A good 50-50 mix would be great for us," said Newcomb of his deputies.
Better yet would be more deputies — of any gender — who operate like Sumerix does. Last year, Sumerix earned the Grand Traverse County Sheriff's Office Corrections Division Employee of the Year Award. In her letter of commendation she's lauded as highly sought after and hardworking, a deputy who continuously searches for opportunities to help, rarely misses shifts, and has earned the respect of all ranks — her fellow deputies, department sergeants, and captain included.
Sure, these are qualities managers seek across all professions; but corrections doesn't enjoy the typical workplace challenges.
Every day, Sumerix is brought into the lives of people going through extreme hardship. She sees people withdrawing from alcohol, cocaine, and heroin, among other destructive drugs. In the last two years, the jail has start keeping Narcan — a drug used to reverse the effects of opioid overdoses — in the jail. Inmates in the Grand Traverse County jail have tried to hurt themselves; some have succeeded. The ability to handle all situations with strength, grace, and respect is critical to surviving the job. To be successful, said Sergeant Newcomb, it comes down to "life experience"— how a person interacts with other people, how they handle stressful situations, and how they feel about working with people who might have committed heinous crimes.
Sumerix did not expect her life experiences to bring her to the corrections department. "I started in a very different place," she said.
After graduating from Michigan State University with a bachelor's degree in family community services, she moved to the Traverse City area to work at a Montessori school then transitioned to Children's Protective Services where she worked for twelve years.
Working for Protective Services was both physically and emotionally grueling. "I was always worrying that I would find one of my clients dead or beaten the next day," said Sumerix. The constant exposure to negativity got to be too much: "I didn't like who I was becoming."
However, she felt like she could make a particular difference in the cases involving law enforcement, so she decided to try corrections. She still uses a lot of her social work training today. These methods represent a new school of thought in corrections.
While working for CPS, she said learned how to talk with people who didn't want her there. "I spent 12 years in a profession where the only thing I had when I entered a house with potentially dangerous people — with weapons, with mental health issues, or just anger that I was there — all I had was my mouth. So, I got really good at talking to people."
Sumerix believes that taking a few minutes to talk with someone and figure out the root of an issue is often the most effective way to solve a problem. It could be that an inmate is suffering from something invisible like severe depression, autism, or a bipolar disorder. To that end, she and three others — including Sergeant Newcomb and the head of the department, Captain Todd Ritter — recently traveled to Houston, Texas, for training in a new program focusing on inmates' mental health.
As a result, Sumerix and one other deputy will be designated as "CIRT" — Crisis Intervention Response Team — officers. Once CIRT is fully implemented, Sumerix will wear a different uniform to distinguish her from the other deputies. The program in Houston found that a polo and khakis are far more approachable than a gun and badge.
"Community Mental Health (CMH) is actually putting a caseworker in here 40 hours a week, so that mental health services are more accessible to these people," says Sumerix, who adds that blurring the lines between corrections and social work can only help, though much will depend on the future decisions of the county's ad hoc committee regarding mental health programs for inmates.
Sergeant Newcomb says that inmates know that when Deputy Sumerix says no — it means no. "I treat them with respect, I have a good sense of humor, and I'm honest with them," said Sumerix. Mutual respect between inmates and the deputies is a big one: "If you treat someone with respect, you're going to get it return — unless the person is a total jerk," she admitted.
Most importantly, she's never afraid or intimidated. She refers to the male deputies as her big brothers. The deputies are a huge support to each other, and she said she doesn't understand why more women don't apply to be corrections officers.
"I think it's a great job. I get to laugh every day!" To her, what makes this job difficult for a woman is the same as what makes it difficult for a man. While she's quick to establish that, in her experience, corrections is not a boys' club, she does acknowledge that, man or woman, working as a corrections officer is tough. But for women, "It takes a special person, because it's not easy," she said. "Law enforcement isn't easy. But, if you have thick skin, if you are a strong independent woman, this is a great place to make a difference."
Trending
Libertarian Solutions to Reforming Police State
Americans are finally seeing the need to reform the way our society enforces laws, as the issue of police force has been p...
Read More >>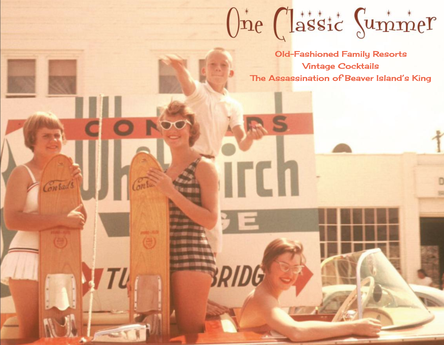 Cruise On In: The Best Resorts of Summers Gone By
As a prime vacation spot, northwestern lower Michigan is home to a number of different lodging facilities, from rustic cam...
Read More >>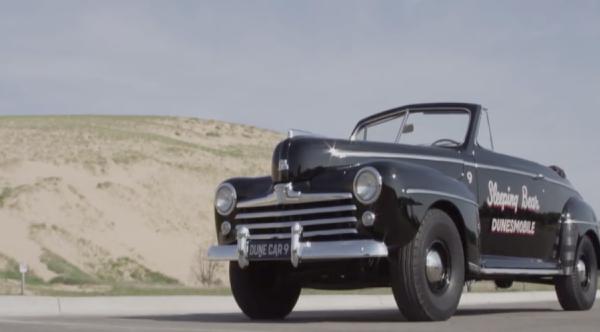 Days of the Dunesmobile
The sand dunes at the Sleeping Bear Dunes National Lakeshore are monuments of nature, 2,000 years old and towering 100 fee...
Read More >>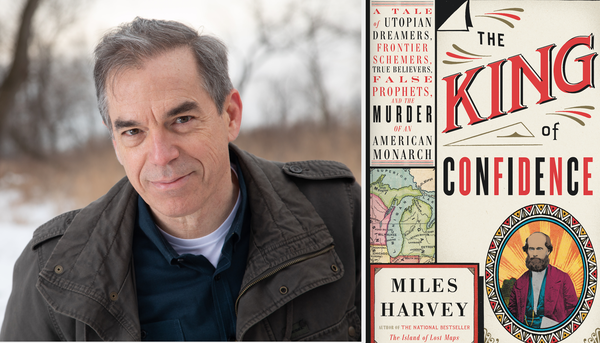 King of Beaver Island
It is possible to make the argument that James Strang is the most interesting person who ever lived in northern Lower Mich...
Read More >>
↑