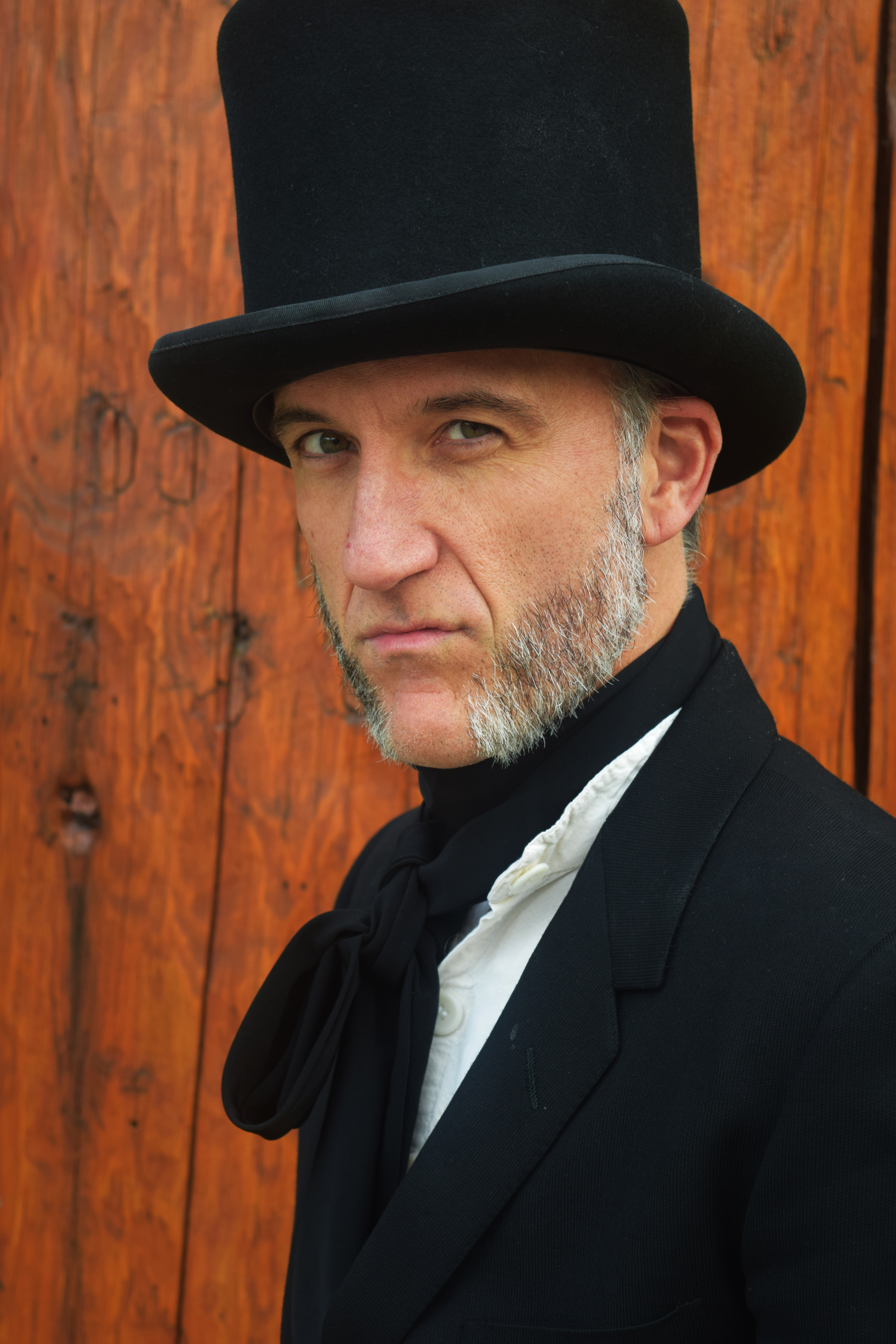 The past, present and future of a 'Christmas Carol in Prose'
The title, as Parallel 45 Theater's executive director Erin Anderson Whiting explained, is as traditional as it gets.
"The original story is actually called 'A Christmas Carol in Prose, Being a Ghost-Story of Christmas,'" she said. "It just got shortened over the years."
She's referring, of course, to Parallel 45's upcoming production, "A Christmas Carol in Prose," known to most as simply "A Christmas Carol," the classic Victorian-era morality tale of a bitter old London-dwelling miser named Ebenezer Scrooge and the ghostly holiday experience that transforms him.
In the Parallel 45 version, the theater company is aiming to "make the story more Dickens than ever." It's being performed in a setting that aims to conjure up how it might feel to actually be in London in the mid-1800s.
"It's still the story that people love, but with an original script written by one of our own company members, Ben Whiting, who is a playwright and magician," Anderson Whiting said.
As you may have guessed by the name, Whiting also happens to be Anderson Whiting's husband — they met in 2012 over this very show, when Parallel 45 produced it for the first time.
"When Ben wrote the script back then, he was working to peel back decades of adaptations that had been done of the story, from the musical versions to the Disney version," Anderson Whiting said. "He wanted to get back to the core of what Dickens had written — back to that beautiful, stunning, original story."
All the text, dialogue and narration in the Parallel45 version are being presented just as Dickens wrote.
"What makes it different is that we simplified how it's cast," Anderson Whiting said. "Only six actors play all of the roles; all actors play multiple roles except for Bill Church (director of theater at Interlochen), who plays Scrooge. Our other actors are two local talents, plus actors from New York City, London and Toronto."
Even more unique is how the play is staged.
"The play is going to be at City Opera House — but we won't be on the stage at all," Anderson Whiting said. "Our actors will be on the floor, up in the balcony, weaving through where the audience is seated. This isn't just a gimmick to 'be different' — it's because of the way the play is written, and you'll see how that's revealed when you attend the play."
The audience will feel like they're actually inside the story, she added. "The actors will be very close to the guests, which we hope will make the story really come to life and feel more 'real.'"
Another element that will make it unique are 'illusion elements,' as designed by magician Whiting. "It is, after all, a story with a ghost of Christmas past, and with Scrooge moving around in time" Anderson Whiting said.
But while this is a more modern interpretation of how the play is presented, the visuals and story are rooted firmly in the time of the original writings. "The costuming, the set pieces — all are still set in the traditional Dickensian era," Anderson Whiting said.
Parallel 45's sponsor for the play, local Traverse City nonprofit CherryT Ball Drop, is paying for 100 percent of production costs and will distribute all of the play's proceeds to a number of local charities.
"The audience will still recognize everything they love about "A Christmas Carol," Anderson Whiting said, "but we think … it will feel more meaningful in the way it's represented. Our hope is that it will connect more with why it was written — Dickens had strong feelings about how the poor was being treated in England during his time, and he decided that a story would have more impact in talking about poverty than an article. He wanted to change peoples' feelings and knew they wouldn't listen unless the narrative tugged at their heartstrings."

Parallel 45's production of "A Christmas Carol in Prose" will run Dec. 1-11. For more information, visit parallel45.org/carol. Tickets are tiered in price at $13, $24 and $35, with different options for traditional and more immersive seating. To buy tickets, visit the City Opera House box office at cityoperahouse.org or call 231-941-8082.

Kristi Kates is a contributing editor and freelance writer.

kristi.northernexpress@gmail.com
Trending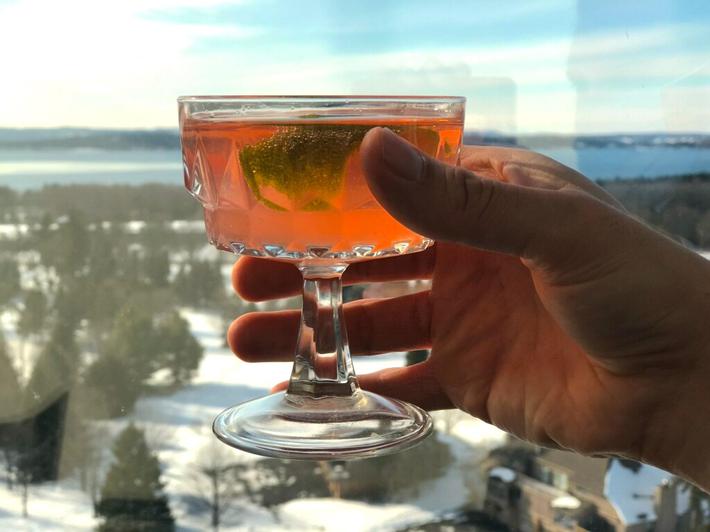 Tiny Pink Bubbles
Hey, ladies, do we have the pink drink for you: Aerie's Tiny Pink Bubbles. With a taste and body as delicious as its...
Read More >>
The Power of Our Example
Every new president faces a daunting array of problems, but 2021 will go down in the history books: Our country is under s...
Read More >>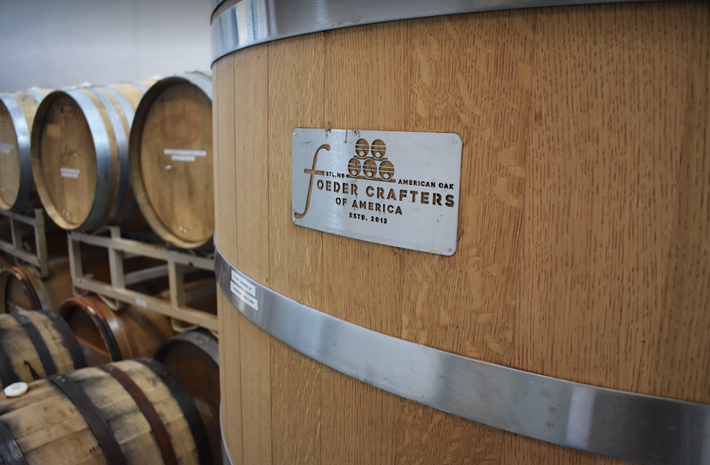 Getting Wild with the Foeder
Drinkers with a discerning eye may have noticed a couple interesting-looking wooden containers in the back of Traverse Cit...
Read More >>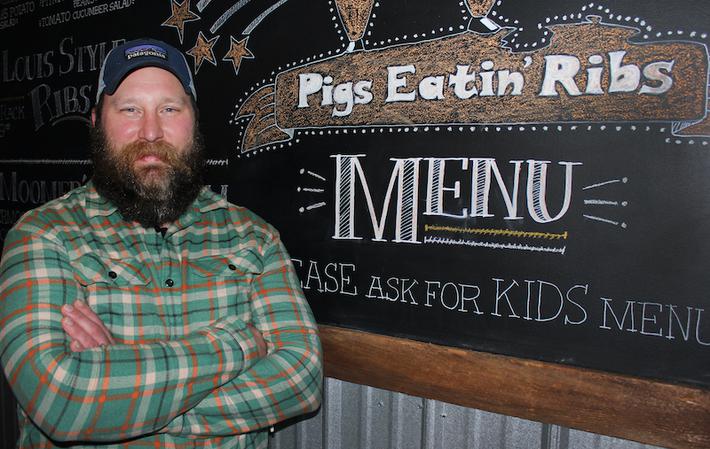 Charlevoix's Pigs Eatin' Ribs
By 2008, Charlevoix Chef Adam Kline had seen and tasted enough. The Northern Michigan food scene had stagnated, he said, i...
Read More >>
↑