The Photoshop Effect
What's hot—and cold—in cosmetic aesthetics Up North
Despite the popular misconception, the word "plastic" in "plastic surgery" does not mean "artificial," but is derived from the ancient Greek word "plastikos," which means to mold or give form. And across the North, plastic surgeons are doing a lot of molding.
Both locations of Cosmetic Skin and Laser Clinic, in Traverse City and Petoskey, are "extremely" busy with body sculpting right now, says Dr. Gustav Lo, medical director of CSLC and RegenCen.
Dr. Chris Jeffries, one of three surgeons at the Center for Plastic Surgery and Copper Aesthetics, which also has locations in Traverse City and Petoskey, is seeing the same.
And while the warming weather and inclination to bare more (and preferably tighter, more supple, and better contoured) flesh no doubt plays a part in the uptick in demand for each clinics' body sculpting offerings, both physicians say rapid advancements in technique and technology are playing a significant role in spurring more folks to consider sculpting procedures.
"Women struggle with body-shape changes, especially during the peri-menopausal and post-menopausal years. They like the idea of getting a dramatic result without a lot of downtime and with no general anesthesia," says Dr. Lo.
Hot Bod Drivers
At CSLC, two body sculpting treatments are on the hot list. The first is SmartLipo, a minimally invasive, laser-assisted liposuction that Dr. Lo says reduces stubborn fat bulges by about 70 percent in only one treatment and just a weekend of downtime. The other is the non-invasive CoolSculpting, which studies show typically reduces fat bulges by up to 25 percent with no downtime at all.
SmartLipo combines heat and laser energy to break fat cells apart and smooth and tighten the skin. It's performed in-office with a local anesthesia. CoolSculpting is the trademarked name for a process its developers call cryolipolysis: the freezing and killing of fat cells. During the 45- to 60-minute procedure, the practitioner "vacuums" the skin above fatty tissue with an applicator that effectively numbs the site while chilling the fat cells to such a degree that they die, become waste, and, over the course of several weeks, leave the body through the lymphatic system.
Although he and his partners perform many reconstructive surgeries for people who have been disfigured by injury, illness, or even other surgeries, Dr. Jeffries says the majority of demand at both the Plastic Surgery Center and Copper Aesthetics is for cosmetic work, both surgical and non. "I've been seeing a lot of patients for breast augmentation, a lot for abdominal body contouring, and a lot, a lot of patients for facial aesthetics, including facelifts."
He says what people are requesting hasn't changed so much, but how eager they are is noticeably different. "I think that five years ago, it was the norm that we had a pretty high conversion rate, where people would do a consultation, take some time to consider it, and then go for surgery, but now, it's off the charts. The aberration I see now is that people want to [schedule a procedure or surgery] as soon as they can find the time."
He, too, credits the continual advancement in technology and technique that have always been a mainstay of the field. (And he knows them well; his great-grandfather was among the first generation of cosmetic surgeons in the United States, one of many oral surgeons whose innovations were a necessary response to aid in the reconstruction of the wounded disfigured by World War I.)
Dr. Jeffries says advancements in the last five years alone have minimized downtime and improved results, two benefits he suspects are playing a part in making procedures more palatable for those considering.
For example, a device called BodyTite that uses radio frequency energy and can be used in combination with liposuction has made huge strides in post-procedure recovery.
"It's been an unbelievable advance in the arena of body contouring, where people are trying to slim down specific areas and tighten the skin," he says, adding that it's proven such a "game-changer" that his practice has started to use it to the exclusion of a lot of other procedures, like abdominoplasty (i.e., the tummy tuck). "In some cases, it's been better than the full surgical approach that we had five years ago."
Working internally and externally, the BodyTite device applies radio frequency energy to numbed body tissue, where it melts the fat, enabling the physician to remove the liquified fat more smoothly than other techniques. It also delivers energy to the skin, creating little micro injuries that prompt collagen and scarring, which Jeffries says results in "a nice confluent tightening" of the skin down to the ligament structure and the muscle layer underneath.
Jeffries says the procedure has been "very effective and very exciting for flanks. That's my favorite area for it. But we've done arms, thighs, abdomen, and I've done one case of calves—all very successful." He says the best candidates are those who have a little bit of fat and a little bit of skin excess.
"When it gets to larger amounts of skin, we still have excision procedures that are better, like abdominoplasty. And then in the neck, of course, progressing to face lifts, which has been extremely popular—and it sounds like an old-fashioned treatment, but [neck and face-lifts are] still the gold standard for tightening the neck. But it's been really fun to combine some of these procedures. So, now, I'll often do a facelift, but using this radio frequency device to create some tightening of the skin so there's some added permanence to the lifting procedure."
About Face
So what's trending above the shoulders? Much like the associated technological advances, that's changed, too.
Courtney Lo, founder and artistic director of Cosmetic Skin and Laser, says when CSLC opened 21 years ago, there was more focus on fixing one specific issue, like lip lines, acne scars, or frown lines. She says those treatments remain popular, but most of their patients today are more interested in overall rejuvenation—whether they are 40 or 80 years old—and a phenomenon she calls pre-juvenation, wherein 30-somethings and even 20-somethings are looking into what they can do for their skin now to slow down aging and maintain their youthful features.
At both the Traverse City and Petoskey locations, Botox and filler injections remain popular, perhaps due in part to the medical spa's reputation. CSLC was recently named one of the Top 25 Injectors in the U.S. by Galderma, the makers of Dysport and Restylane, and the top Sculptra injector in the nation.
Sculptra, otherwise known as "the graceful injectable," works by stimulating new collagen and maintains facial shape and lift through the decades, says Lo. "In our practice, the majority of the filler injections we do are to maintain youthful facial volume precisely in the right areas—otherwise known as liquid lift," she says.
Jeffries says one of the most sought-after skin treatments at Copper Aesthetics is a photo facial treatment called BBL, or Broadband Light that is attractive for its price point and results. He says it's a treatment many patients use two to three times a year for excellent skin maintenance because its impact adds up over time.
"There are some really impressive studies that came out of Stanford about 10 years ago that look at that device, and treating up to six times per year actually has some effect on the genetic makeup of skin cells that seems to induce improvement in the aging process," he says. "But also, clinically, as people look at photographs of the patients who do a series of photo facials, they seem to not age as significantly over time as a cohort of people who did not do the treatment. And in person, you can just tell people's skin is radiant as a result of the treatment."
Nevertheless, he says, he has his own favorite: "I still think HALO [a fractional laser whose depth can be precisely assigned] is the best treatment that we offer for most of the skin types that we see up here, where many people typically have lighter skin and, particularly, rosacea or dark spots from the sun. They can be really effectively managed with HALO, with a single treatment once a year … with a relatively short downtime and not a whole lot of procedural pain."
If you're considering any aesthetic improvements, both Lo and Jeffries suggest you follow their lead and take time to focus first on the goal, then work with an experienced provider to consider the best treatment or treatments for you; not the reverse.
"It's a little intimidating to start aesthetic treatments because we've all seen those people we don't want to look like," says Lo. "At CSLC, we remind our patients the result of a good aesthetic treatment is invisible."
Image courtsey of Cosmetic Skin & Laser Center.
Trending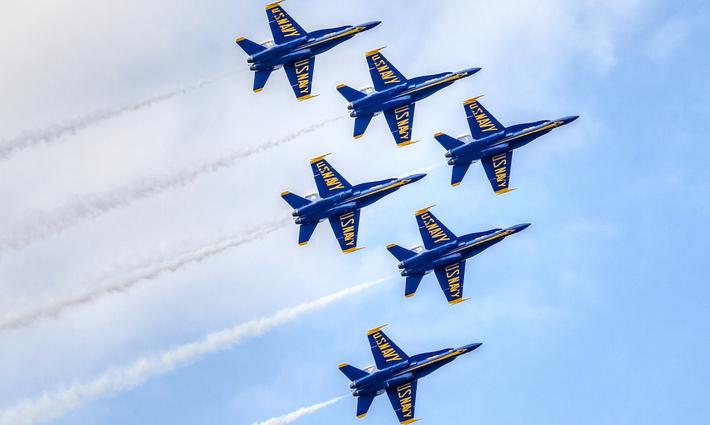 The Wind Beneath the Blue Angels' Wings
Crowds gather along Grand Traverse Bay to gaze into the sky for the biggest beach bash of the year. A voice shouts, &ldquo...
Read More >>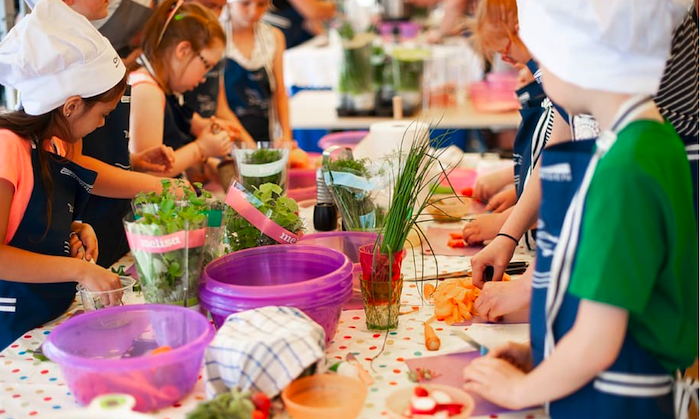 Creative Solutions to Food Insecurity
Food insecurity remains an ongoing concern in Michigan, with the nonprofit Feeding America reporting that in our state, 1 ...
Read More >>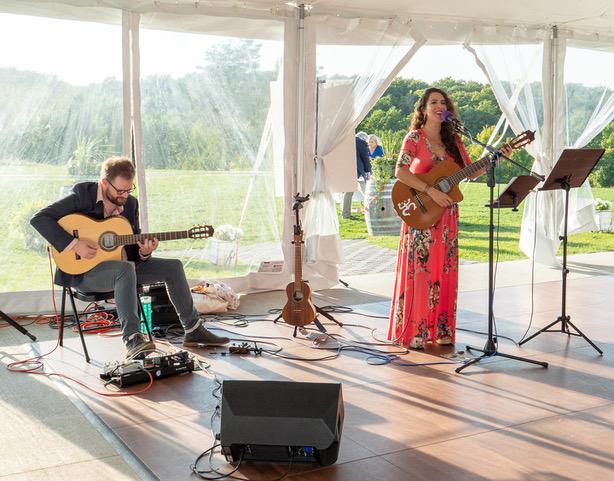 In Gratitude
"In Gratitude," a free community concert, will be held at 7:30pm on June 30 to thank the many donors and suppo...
Read More >>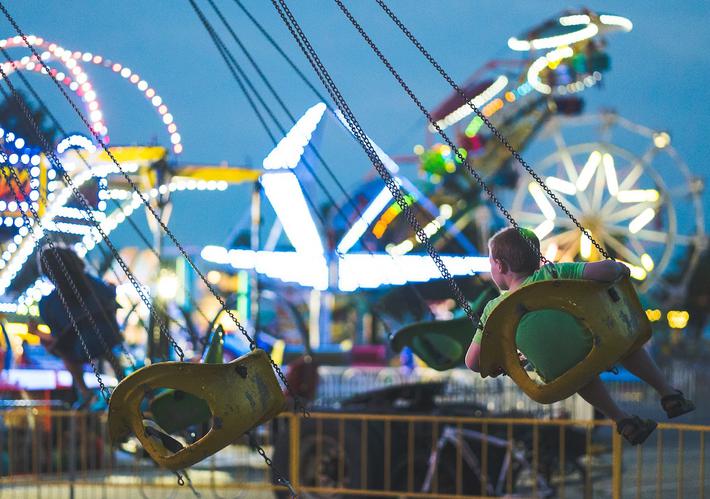 Forest + Festival = Fun
For more than 80 years, folks in Manistee County have been celebrating the Manistee National Forest Festival. This year, t...
Read More >>
↑