The Plot Twist of M.I.T. Science Grad-Turned-Mystery Writer Megan Miranda
Bestselling author to appear at National Writers Series July 22
Internationally acclaimed author Megan Miranda got her start as a self-proclaimed scaredy-cat. "I was one of those kids who was afraid of everything," she says. "Literally, everything." Suffice to say, those fears were short-lived. Now a New York Times bestselling mystery writer, Miranda's most impressive plot twist might just be her own.
In fact, her career as a writer nearly wasn't. A New Jersey native, Miranda was born and raised on books — specifically, her mother's suspense novels. "My mom was a huge mystery reader," she says, "so, I think I'm probably drawn to the mystery element above all. I'm a lifelong reader, and I was always somebody who said, 'I want one day to write.'"
Miranda, however, had a second love: science. And, while the path to becoming a scientist was fairly straightforward, the same couldn't be said for becoming a writer. So, science — initially, at least — won out. "I thought to myself that I was going to go to school for science," she says, "and my goal was to keep writing on the side."

An alumna of the illustrious M.I.T., Miranda graduated with a degree in biology, garnering awards in bioengineering. From there, she worked in biotechnology before becoming an instructor in secondary science.
By that time, books had taken a backseat. "The truth is, I stopped writing for about 10 years after high school," she says. "I was always reading, and maybe I was writing a little bit, but I never got very far." In fact, it wasn't until she had kids of her own that Miranda finally took the publishing plunge. "I was home with them and was thinking, "This is something I've always said I want to do," she says. "There is really no right time or easy time, and I think that realizing I could reach the end of a book was a big hurdle for me. I was kind of hooked after that."
But how does a timid kid transform into a full-blown crime freak? For Miranda, that question came down to character. "I think that there's something that's so revealing of characters in mystery and crime, because it's split-second decisions," she says. "Using mystery and crime in books is a way to explore that area of gray morality. And you take that journey along with them, so I find that framework really fascinating in terms of character development."
It's a concept that applies beyond the scope of individuals. "I feel like so much of what makes something scary or suspenseful is your mindset," says Miranda, "so with any aspect of suspense or thriller, I [also] think of place like character."
And, of course, no character arc would be complete without a little requisite tension. "I live in a small town," she says, "and with a thriller, you're pushing something to an extreme. So, I'm taking this place, which is completely beautiful and idyllic in another situation, and exploring the other sides to it."
Her fifth adult thriller, "Such a Quiet Place," is no exception to this structure. Set in homey Hollow's Edge, Miranda's newest novel quickly descends into small-town chaos, and subterfuge and blame abound. "I love writing about the dynamic of characters in small towns," says Miranda, "and the different layers of that group of people who think they know everything about one another."
Based on the classic "locked room" concept, wherein a seemingly impossible crime is committed, "Such a Quiet Place" begins a year and a half after a double homicide in a close-knit community sends residents scrambling to pick up the pieces.
"For a long time, I had been thinking about setting a mystery or a thriller in a neighborhood, and then pulling those boundaries even tighter to work within the confines of that," says Miranda. "So, it's been in my mind for a little while, but I didn't really have that spark of, 'Aha! This is the right story for it.'"
Enter Ruby Fletcher. The prime suspect in the murder case, Ruby returns to Hollow's Edge after her conviction is withdrawn, leaving her astonished neighbors — including protagonist Harper Nash — spinning with suspicion. The ending — as always — is anyone's guess. But don't expect a clean conclusion.

"I'm a huge watcher of shows and documentaries," says Miranda, "and when there's a resolution, I always find myself thinking, 'OK, but what happens next?' I think in a lot of ways, an ending is also a story beginning again. That was the spark for this idea."
Still, Miranda maintains that the best suspense stems from audience involvement rather than intrigue. "I love taking the journey into a character's world, whatever that might be," she says. "As a reader [of suspense], you can feel like an active participant [in that world] as you try to solve [the puzzle] before the character does."
Of course, some mysteries simply can't be solved — but that's never stopped Miranda before. "I think there are mysteries in science, there are mysteries you read; and then there are mysteries inside other people," says Miranda. "I think my books are very much about the mysteries inside other people, [and it's those] that I'm really interested in exploring."

ATTEND FROM HOME
New York Times bestselling author Megan Miranda will join the National Writers Series for a free, virtual event at 7pm Thursday, July 22, to discuss her newest suspense novel, "Such a Quiet Place." The book, published on July 13, is available for preorder at Horizon Books with a 20 percent NWS discount. Guest host for the event is internationally acclaimed author, Riley Sager. Registration and tickets can be found here. nationalwritersseries.org/product-category/upcoming-events
MEET THE INTERVIEWER
Riley Sager is the pseudonym of celebrated writer Todd Ritter. The author of nine suspense novels under multiple pen names, Ritter is a master of mystery. A native of rural Pennsylvania, Ritter began his career as a film critic while attending classes at Penn State. After graduation, he worked in journalism and newspaper design before becoming a full-time writer. Under the alias Riley Sager, his debut novel, "Final Girls," was released to international acclaim and received the ITW Thriller Award for Best Hardcover Novel. Sager has since published four subsequent thrillers; the latest of which, "Survive the Night," was released on June 29. He lives in Princeton, New Jersey.
Trending
Apologizing in Advance, Just in Case
Even in casual conversations, I find myself, and I bet you do too, presenting a cautiously crafted preamble meant to apolo...
Read More >>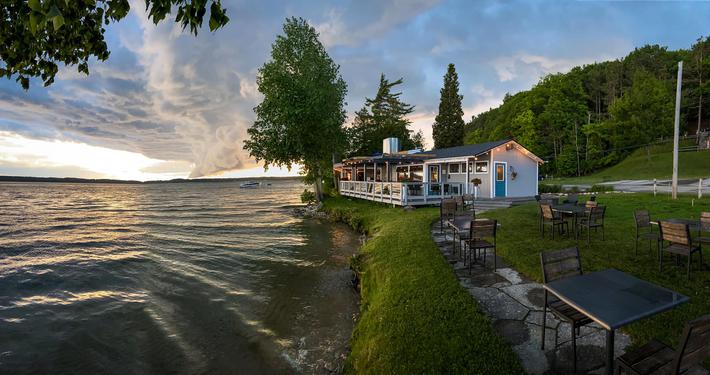 6 al Fresco Favorites
We don't know about you, but we think that everything tastes better when you can enjoy it outside in the summertime....
Read More >>

Whiskey's Treasure Island
Whiskey aficionados take note: You may soon be able to taste what whiskey tasted like in the midst of the Prohibition era ...
Read More >>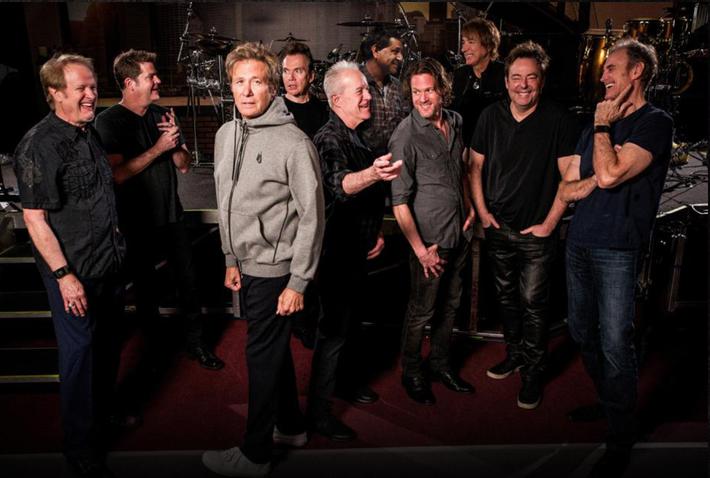 Rock and Roll Hall of Famers on Way to Interlochen
People attending the Chicago show at Interlochen Aug. 3 may feel like they're traveling back through time. The band ...
Read More >>
↑