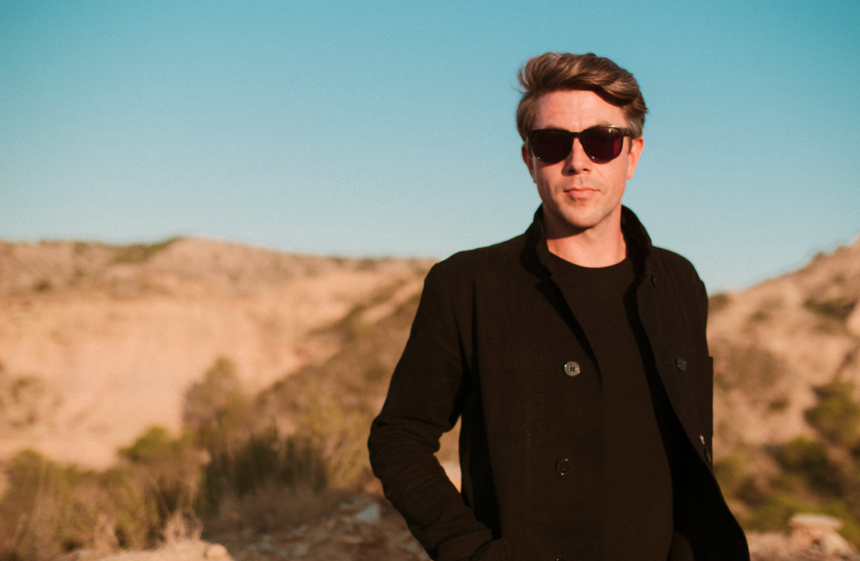 The Recordings that Made the Musicians
Maestro — your playlist, please.
Inspiration comes from many places: parents, teachers, books. For many musicians, particular recordings resonate, propelling them toward a path of professional or semi-professional music-making. Whether 78s or 8-tracks, CDs or MP3s, the music contained therein had a profound impact on many of this region's musicians, influencing their direction or opening up whole new musical worlds.

Here some of them tell us about particular recordings, circumstances, and other things that helped open their ears to the possibilities of music.

XAVIER VERNA, Manistee
A percussionist by trade, he performs as part of the percussion trio Identity Cubed. Verna is also the executive director of the Ramsdell Center for the Arts.

The Police, "Every Little Thing She Does Is Magic" (Synchronicity)
When I was a freshman in high school, all I knew of music was MTV and band. I was in the marching band and percussion ensemble, and our teacher wrote an arrangement of "Everything Little Thing She Does Is Magic." I had the xylophone part. It was a great experience to perform a popular song. I listen to it [the song] every now and then. I default to the Police because of that experience.

Igor Stravinsky, "Rite of Spring"
On a field trip to the Chicago Symphony we heard "Petrushka." That was my favorite orchestra, and I got more into classical music. When I got to college, a pianist was arranging "Rite of Spring" for two pianos and two percussionists. The other percussionist did tympani and guiro — I did everything else. I had a blast. I'd roll a gong with my feet, set up a double bass pedal.

Claude Debussy, "Clair de Lune"
I took a class on Debussy. I was interested in his writing and his life. He was so different than any composer of his time. He didn't like to conform to standard music theory. I think a lot the same way. That's one I'll play, or if I hear it, I'll stop and listen.

RALPH SCHWEIGERT, Gaylord
A trumpeter with the United States Continental Army Band, Schweigert was director of bands at Gaylord High School from 1974 to 1999 and conducted the Gaylord Community Band from 1976 to 2016. He now heads the Northern Michigan Brass Band.

Roger Voisin, The Art of The Trumpet, seven recordings from the late 1950s and early 1960s
Voisin was principal trumpet with the Boston Symphony Orchestra from 1950 to 1973. These were pivotal in introducing me to the "legit," non-jazz approach to trumpet playing and steering me toward a deep, abiding love of classical music. Most of this music was from the Baroque period, with the most recent being Joseph Haydn's "Trumpet Concerto in Eb," written in 1796. The playing style is rather dated by today's standards, but it did open up a whole new musical world to me as a young trumpeter.

Bruno Walter, Columbia Symphony Orchestra, Johannes Brahms Symphony No. 2 in D, Op. 73
This recording also dates from the late '50s and early '60s. I received this as a gift when I was still in high school, part of a boxed set of all four Brahms symphonies. The sheer beauty of the sound and the clarity of the structure are truly astounding. But those important elements take a back seat to the depth of feeling that Bruno Walter brings to the score. For the first time, I became aware of the profound emotional power of truly great music.

Herbert von Karajan/Berlin Philharmonic (CD), Claudio Abado/Berlin Philharmonic (Blu-ray), Gustav Mahler's "Symphony No. 9"
I fell in love with this symphony because of the overpowering emotional effect of the final movement. This was the last piece Mahler completed before his death. Its profound depth of despair and sadness leads me to believe Mahler knew he was about to die.

I have heard all the other Mahler symphonies played live by various orchestras over the years. I had no idea what I was missing until I bought Abado's recording a few years ago. Being able to watch the conductor gives the music even more meaning, and the pathos is excruciating. The emotional impact is so profound that I, like the audience in the Philharmonic, held my breath at the end of the piece. It must have been a good two minutes before Abado turned around, and the applause erupted. That visual of a motionless Abado and the perfect silence of the 2,500 people in the audience reminded me again that no recording can even come close to matching the power of experiencing a well-played, inspired performance by a great orchestra in a great concert hall.

ROBIN LEE BERRY, Boyne City
The singer, songwriter, vocalist and guitarist (who also plays ukulele, piano, and violin) has released several recordings and performed around the region for many years.

Joni Mitchell, For the Roses
I'm not sure who introduced me to this album but it was the fave. She embodied female to me. I learned "River" and "Where Are You Now?" and several others on piano. Some of them I still play. Her melodies were brilliant — mournful but clear and fluid in such an unconventional way. She exhibited vulnerability while clearly remaining independent.

Sting, The Dream of the Blue Turtles
I remember playing it for the first time in the cozy little kitchen in a house that I was renting for myself and my two children. I was so moved by the very first cut that I lay down on the floor and just let the rest of the recording carry me right to the end. Its content, topic, lyrics, the feeling of space in the recording between every instrument, the jazz feel, the horn, the overlapping rhythms melded with ancient, haunting Russian melodies woven in with hypnotic bass lines. That was soul food. Sting's voice was powerful and expressive, too, and that really ignited something in me about how and where my voice should come from to achieve the textures and effects of his passionate delivery.

The Pointer Sisters Live
Oh my God, what energy, snappin,' wrappin,' dancin,' out-fittin' sisters voices church-oriented upbringing that went large and shook the house. "Black Coffee" —oooh — and "Steam Heat." What a thrill — this is one I have in vinyl. My oldest, Woodrow, knew how much I loved this recording and presented a copy to me as a gift. It is one of the few vinyl LP's I possess. I was working with the Reef Petroleum Big Band for 4–5 years as principal singer and could feel what it was really like having that kind of band just leaning in on those great rides and riffs.

DAVID CHOWN, Traverse City
A popular keyboard player, Chown has led several ensembles and released a number of CDs. A member of the music faculty at Northwestern Michigan College, he recently performed with the NMC Big Band.

Led Zeppelin 4
I was in eighth grade when I took some of my hard-earned paper route money and headed to Kresge's to buy the new Led Zeppelin album. When I dropped the needle and heard the ominous sounding singing/screaming of Robert Plant, coupled with the hard riffing of Jimi Page, the slamming groove of John Bonham, and the underrated support of John Paul Jones, I was hooked, and I knew that music was what I wanted to do. I had just made the transition from bubblegum pop music into hard rock.

Jethro Tull, Aqualung
I first heard this album on the transistor radio next to my bed on a late-night FM rock station. Suddenly there seemed to be a concept behind the tunes, a storyline. And, of course, the virtuosic playing of the all the members of the band. When I heard the classically trained piano stylings of John Evan on the opening of "Locomotive Breath," I got some blank music-manuscript paper and would run back and forth from the piano to the turntable across the room to try and to notate exactly what was being played.

Thelonius Monk, Underground
My brother Bill bought this album for my birthday, but at first I couldn't get my head around the weird harmonies. When I was a jazz studies major at Western, one night I had a musicologist friend over for a party, and we dropped the needle on this album, and everything changed and became clear. We listened to the whole album about four times in a row, and I was [forever] hooked on jazz. This became my new passion. The rest is history. I had to somehow become a professional musician, and I did.

LUKE WINSLOW-KING, Cadillac
The national recording artist is an Interlochen grad who cut his teeth in New Orleans and New York City. His bluesy approach to Americana has resulted in critical appreciation and sold-out shows around the globe.
Bob Dylan, Time Out of Mind
Produced by Daniel Lanois, Time Out of Mind, to me, is one of the greatest breakup albums in the late 20th century and is widely considered to be Bob Dylan's comeback into modern times. I love the production, his vocal phrasing, and delivery, but most of all, the lyrical mastery. Adele had a platinum-selling single covering "To Make You Feel My Love." I first heard this album as I crossed Lake Pontchartrain into New Orleans for the very first time in my life. This record has followed me and has helped me through hard times. It's always revealing different meanings with each listen.

Mark Knopfler, Tracker
I love Knopfler's soothing low vocal sounds on this album. It complements the icy sound of his slide Stratocaster playing. Modern designs and ideas are woven together with the sounds and traditions of old Scotland

Ry Cooder, Boomer's Story
"Dig my grave beside the railroad so I can hear the trains roll by." I received a copy of this album from an old friend and mentor at the age of 16. It's been an inspiration to me ever since. Old train songs and the mandolin style of "Yank" Rachell. This is truly the slide guitar bible. One song about President Kennedy features blues hero Sleepy John Estes as Ry Cooder tips his hat to the greats that came before him.

LARRY AVERY, Traverse City
Avery, a guitarist and vocalist, was frequently seen onstage at Dill's when he owned the downtown restaurant. He's a mainstay of the Swing Shift and the Stars band.

Chicago, Chicago Transit Authority
I grew up playing in R&R garage bands and then got in stage band in high school, so I knew how powerful the horns could be. This album came out when I was a sophomore in college. A year later I was playing guitar for the Ball State Singers (they had a bad-ass horn section) and got to sing and play "Does Anybody Really Know What Time it Is?" in front of 3,500 people. I remember that very well. Terry Kath could sing lead and play lead at the same time. He was a monster. The songs and the sound were brand new.

Stevie Wonder, Songs in the Key of Life
I was playing in Louisville with my road band at a supper club, and this bunch of long-hairs comes in twice in one week for our early show. Finally introduced, they were a rock band called Quickdraw, playing at Eddie Donaldson's on the River. We went to see them. They knew somebody who knew somebody and had Songs in the Key of Life before it was out. They did "AS" and "Another Star," and we all lost our minds. There are no musicians alive didn't change for the better after hearing "I Wish" or "Sir Duke" or "Ordinary Pain" and all the rest.

Steely Dan, Aja
"Deacon Blues." "I cried when I wrote this song, sue me if I play too long … this Brother is free, I be what I want to be." I know they're not for everybody, and that's a shame and too bad for those folks. I could say I like this or that about Dan's music but in the end, when the song is over, a voice in my head says, "That's the way music is supposed to sound."

Honorable mention to Blood Sweat and Tears with David Clayton-Thomas. Saw them in Saratoga, New York, in 1968 at the Saratoga Performing Arts Center. DCT is blue-eyed soul in my book.

CHERYL STAATS, Petoskey
Staats is a Nationally Certified Teacher of Music, a member of the College of Examiners of The Royal Conservatory of Music and the National Music Certificate Program. In Colorado, she held many positions in the Boulder Area Music Teachers Association and was vice president for the Colorado State Music Teachers Association. She sings with the Little Traverse Choral Society and the Great Lakes Chamber Orchestra.

Beethoven's Emperor Concerto played by pianist Van Cliburn
When I was a teen he was very much in the news. He won the International Tchaikovsky competition in Russia. I heard him and thought it was great. I was hoping to play as well. It was encouraging to think, as he was also from Texas. The best (piano players) were all from Russia, so it meant others in the world could be really good.

Arthur Rubinstein playing Chopin
Rubinstein was the poet of piano. He was the go-to guy – everybody thought he was the best interpreter (of that music). Such musicality. He had a photographic memory, could read music in his mind.

The Beatles, "Eleanor Rigby"
I was a teen when the Beatles came out. "Eleanor Rigby" is just vocals and strings. We all thought it was great, whether [we were into] pop or classical. The fact it was a string octet, it was classical crossover. They felt free to borrow from anywhere. The words were poignant and sad.



Trending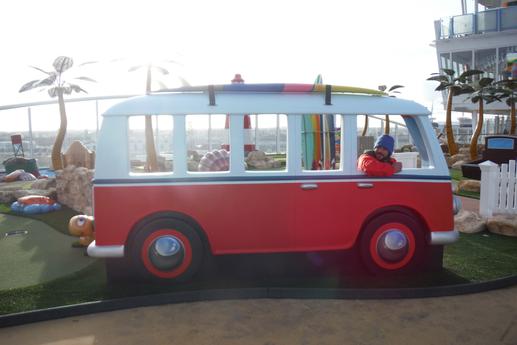 Not just a job but an adventure
No matter the work, fulfillment is about the enjoyment, the challenge, and the satisfaction of a job done well. That&rsquo...
Read More >>
Are You a COVID Snob?
It can be satisfying to judge other people. It gives us a sense of control. We don't feel so helpless when w...
Read More >>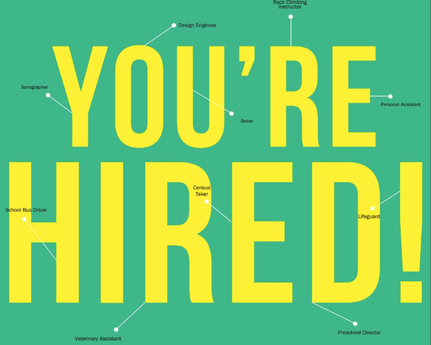 Jobs Across the Region
HagertyTraverse CityArt Director and ManagerHagerty, the leading provider of classic car insurance, valuation tools, and r...
Read More >>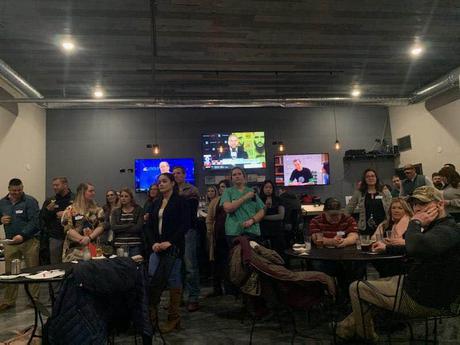 Building Bonds and Climbing the Ladder — Even When the World is Closed
No matter the field, career growth is challenging. For younger professionals without the benefit of decades of exp...
Read More >>
↑