The Region's Ode to Easy Ridin' Just Might be in Interlochen
Timeless on Two Wheels
Sitting comfortably in his Interlochen motorcycle shop, Steve Moore explains his passion for antique motorcycles.

"I like old things," the 76-year-old says with a wry smile.

Inside the store, Cycle-Moore, there's an impressive collection, a museum really, of antique motorcycles, including Harley-Davidsons, BMWs, Yamahas, Hondas, Kawasakis, Suzukis, Cushmans, Vickers, and even rare bikes, like a vintage Pierce and Excelsior.

In addition to dozens of motorcycles, there are old bicycles, scooters, vintage posters, signs, gas tanks, oil cans, photographs, advertising and all sorts of memorabilia. One could spend hours pouring over the inventory and still not see everything. And there's no admission fee.

Moore's love of antique bikes led him to connect with like-minded motorcycle fans and he now serves as president of the Great Lakes Chapter of the Antique Motorcycle Club of America (AMCA). The group, which has about 50 members ranging in age from about 30 to more than 80 years old, meets monthly, often rotating meetings at the northern Michigan homes of members.

"Meeting at their homes gives members a chance to show off their stuff," explains Moore, a self-described "Harley Guy" who's been straddling Harley-Davidsons for half a century or so.

Many club members specialize their collections, according to Moore. Some collect only Japanese bikes or American, Italian or British. Gene Payne, of Buckley, collects only Harley-Davidson racing bikes and has about 40 in his collection, along with a flood of memorabilia, posters, signage and parts.
He recently picked up a hard-to-find 1952 Harley racing motor from someone in Switzerland who heard the Buckley mechanic was looking for one.

"I got into Harley racing bikes back in the 1950s when they dominated racing," says the 81-year-old Payne, who dabbled in racing himself when he was younger. "I've been a mechanic my whole life."

Payne's love of motorcycles began more than 65 years ago when he straddled his first bike, a 1948 Jawa, made in Czechoslovakia.

Jawa was launched in Prague in 1929 by Frantisek Janecek, who bought the motorcycle division of Wanderer. The name Jawa came from combining the first two letters of Janecek with the first two letters of Wanderer. Following World War II and into the 1950s, Jawa was one of the top motorcycle manufacturers, shipping its popular 350 model to more than 120 countries.

Another club member has every model made by Kawasaki and has about 200 bikes in his collection. Still another specializes in pre-World War I bikes and makes many of his own parts.

The Great Lakes Chapter is one of four chapters in the state and the only one in northern Michigan. There are about 75 affiliated chapters in the U.S. and abroad where members conduct bike shows, swap meets, road runs and regularly scheduled meetings.

The national organization was founded in 1954 by a group of antique-bike fans in New England. In the 65 years since, the AMCA has grown to become one of the largest organizations of antique-bike lovers in the world, with some 11,000 members across the U.S. and in more than a dozen other countries.

From its start, the club's purpose has been simple: "the preservation, restoration and operation of old-time motorcycles."

"For me, I'm as interested in the history of the motorcycle as I am the motorcycle itself," says Payne. "I'm always on the search for items…It's an interesting pastime."

A trip this winter took him south to Daytona where he attended an AMCA swap meet in March. It's one of several conducted by the national organization.

Club members own, restore, preserve, study or just admire motorcycles that fall in the antique category, meaning they are at least 35 years old. It's not necessary to own an old bike to become a member.

"We don't care what ya ride," explains Moore, who grew up in Gaylord and moved to Traverse City in 1964. "In fact, you don't even have to own a bike, just have an interest in them."

Moore's interest in motorcycles dates back six decades. He bought his first bike, a 1940 Knucklehead, in 1961 while serving in the U.S. Navy. A year later he rode it from Virginia – where he was serving aboard the aircraft carrier U.S. S. Forrestal in Norfolk - to Gaylord, where he swapped it for a 1960 Harley XLH Sportster. That gave way to a 1964 CH Harley.

Along the way he bought three Indians — a Chief, a Scout and a Chief for parts.

The Indian Motorcycle Manufacturing company, founded by two former bicycle racers, began building bikes in 1901. Until World War I, Indian was the largest motorcycle maker in the world. By 1931, Indian and Harley-Davidson were the only two American manufacturers producing commercial motorcycles. That rivalry continued until 1953 when the Indian factory in Springfield, Mass closed and Royal Enfield took over the Indian name.

Owning an Indian is a mark of distinction among antique motorcycle collectors. They are often high ticket bikes.

"I sold all three to a buddy who took them to Illinois where they got stolen," he recalls, with some twinge of sadness in his voice. "I wonder what ever happened to them."

Moore is quick to note that his wife Shirley shares his passion for motorcycles, old and new. For their honeymoon they rode around Lake Michigan on her Harley Sportster, including a visit to the Harley factory in Milwaukee.

"Our club is not just for guys," explains Moore. "There are a lot of couples who take part together. And guests are always welcome."

To learn more, visit www.antiquemotorcycle.org, www.cycle-moore.com, or call (231) 276-9091.
Trending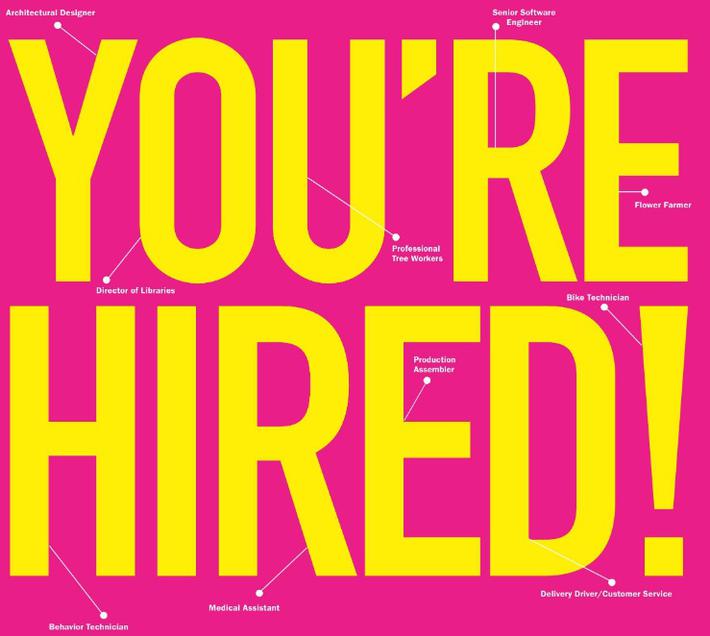 Now Hiring! Up North Jobs
Welcome to our Spring 2022 "Now Hiring" section sponsored by Hagerty! Here you'll find mo...
Read More >>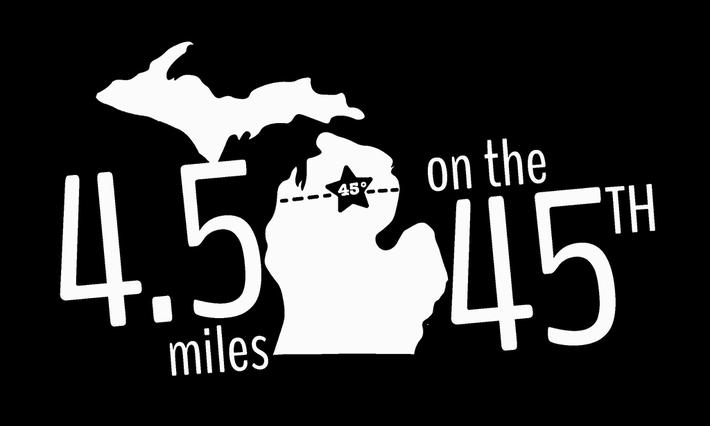 Gear Up for Running Season in Gaylord
Coming soon, Northern Express will be sharing the 2022 race calendar full of running, biking, and paddling races across no...
Read More >>
Hope Springs
After weeks of wet, gray, and chilly "pseudo-spring," we are finally starting to see the real thing. May sunli...
Read More >>
Should Have Seen It Coming
Pro-choice advocates should have seen it coming; Roe v. Wade has been a goner since Donald Trump nominated three Supreme C...
Read More >>
↑