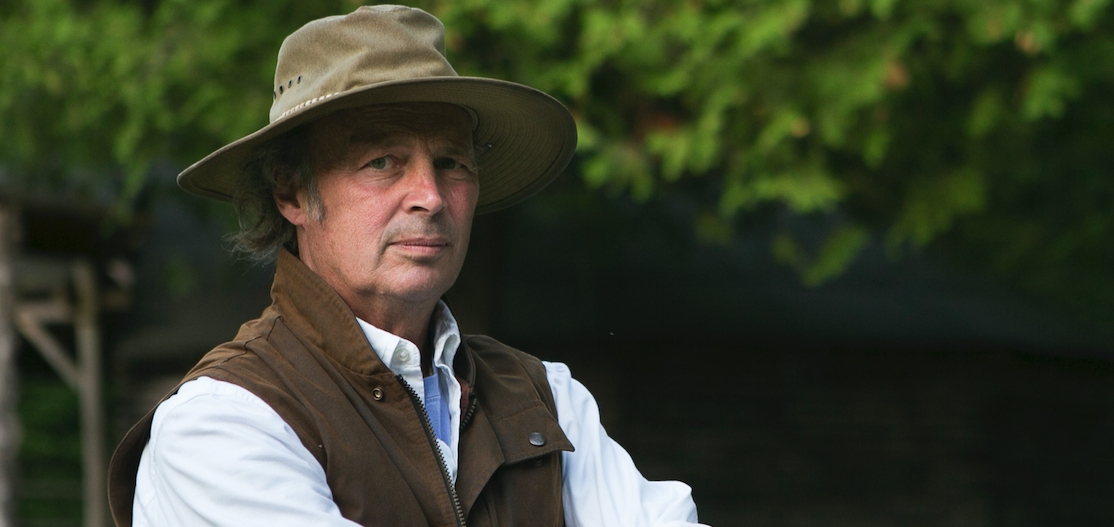 The Storytellers
Preserving the art of the spoken word Up North
Long before there were books, plays, television, or movies, there was storytelling — stories shared while traveling, tales told around campfires, legends and myths passed from generation to generation.

Though the electronic devices and technology have long since taken center stage as most of the world's primary means of entertainment, there remains a small contingent who have held fast to the primordial art of storytelling. Here, we profile three in northern Michigan who have found success weaving only words and voice to ignite the imaginations of their audiences.
Terry Wooten (pictured)
The Stone Circle, Elk Rapids
Terry Wooten says he's a little different than the average storyteller.
"I call myself a 'poet-bard,' although I do also do stories around my poems."
He's entitled to self-title; the Marion, Michigan-raised poet-bard has committed over 560 poems to memory, word for word.
And every summer for the last 34, audiences from around the region — and around the world — have flocked to hear those words and countless others at Wooten's The Stone Circle, an outdoor amphitheater 10 miles north of Elk Rapids.
The Stone Circle amphitheater, essentially 88 large boulders that Wooten gathered on the south end of property he shares with his wife, Wendi, draws storytellers, musicians, poets, and listeners every Saturday night in the summer.

"So often, performers try to perform at a bar or restaurant where there's talking, and people just aren't paying attention," Wooten says. "I wanted to make a place where the words are the focus. I believe that wanting to listen to stories is in our DNA, especially around a fire at night. The Stone Circle captures the atmosphere of ancient cultures that gathered in family and community groups to entertain and exchange stores of everyday life and lore."

Wooten says been a poet since he was a teenager and has been traveling around the country since then to perform his works at everything from festivals and arts conferences to universities.

"But schools don't want what I do as much as they used to," he says. "I do think I've accomplished something in this day and age that's unusual — making a living at poetry without being attached to a university. But I guess I'm also a little backwards — I'm on Facebook, and I email, but other than those, I don't do much on the internet. I seldom even use my phone."
Probably because he's busy creating poetry. A lot of his early poems, he says, were in his own voice, speaking of his own experiences. Then he started a long-term collection called "The Elders Project," which snagged him the 2013 State History Award in Education from the Historical Society of Michigan.

"I taught people, mostly kids, how to record interviews with elders — folks 80, 90, even 100 years old," he says. "I then taught them how to turn the elders' words into poems. Most recently, I've been interviewing some WWII vets and a Vietnam vet as part of The Elders Project, also writing poems from the words of the vets."
Wooten's own words have also been the subject of plenty of attention. A book of his works, "Stone Circle Poems: The Collected Poems of Terry Wooten," was selected by the Library of Michigan as one of their 2016 Notable Books of the Year. Just prior to that, his longtime friend, director and producer Patrick Pfister, filmed a documentary about Wooten's life and about The Stone Circle.

"Patrick grew up in Detroit, but he's lived in Barcelona, Spain, for years, and he decided to bring a film crew here several years ago," Wooten says. "They stayed for a month, and 32 poets and storytellers came back to perform at the venue and talk on the film, which was mixed later out in Los Angeles."

The resulting movie, The Stone Circle, is being entered in American and European film festivals, including the 2018 Traverse City Film Festival, which would put Wooten's intimate fireside gatherings and poetry on the big screen.
Learn more: terry-wooten.com, (231) 264-9467

Jim and Mary Couling
Twilight Walking Tours, Traverse City
"We've been storytellers for 11 years," says Jim Couling, in reference to himself and his wife, Mary, who is also a vocalist. "And we even have storyteller names — I'm Wood Smoke Jim, and she's River Lark."

The couple, who live in Traverse City, first became interested in storytelling 11 years ago, through a challenge placed by their daughter Emily.

"We'd gone to a storytelling event in Ontario, Canada, and the storyteller was so bad that she said, 'Hey, if he can do this, then you can do it,'" Couling says.

"I love the thought of 'when does an idea begin?'" he said. "When is that moment? What if I could be a doctor? Have an antique shop? Make my grandmother's famous fudge? A lot of people have a lot of great ideas, but don't know where to begin."

The Coulings began by observing walking tours in their travels to places like Wisconsin, Florida, and Scotland. "We watched how other people did it, and being a theater family, we took notes," Couling said. (The Coulings have six children. One daughter is an actor, director, and vocalist, living in Chicago; a son, also in Chicago, runs a theater company.)

Today, they offer a variety of different storytelling tours on topics like voyageurs, lumbermen, Native Americans, women of the North, and more; one of their most popular local jaunts is their Ghost Walk, an 1.5-hour walking tour in which they share reported tales about paranormal phenomena in four-minute sets staged at different locations around Traverse City on.

"Perhaps you don't know that there are ghost ships on the Great Lakes, or that all lighthouses are haunted," says Couling. "I've also been exploring the City Opera House and some of the basements in downtown Traverse City — and of course, everybody loves a prohibition story."

The walks start at the Bijou Theater and wind around through downtown as Couling and his wife tell a wide variety of tales along the way.

"It's interesting," Couling says about their paranormal tour. "People don't realize that almost everyone has experiences that aren't easily explainable. It's a wonderful human experience to have something unusual happen to you, and to have people to talk to about it."

The tours, he said, aren't merely a storytelling venue for himself and his wife, but also a way to give people a place to talk and to share their own stories.

"We really need to communicate verbally more with each other," he says. "Storytelling hits a deeper part of us. When I say I'm ready to embrace the mysteries and listen to yours as well — well, that's an experience that is lost in this modern age's maze of the internet."
Learn more: twilightwalkingtours.com, (906) 440-5910

Jenifer Strauss
Story Be Told, Traverse City
Jenifer Strauss ended her teaching job and started her own unique version of a storytelling career because of a bunch of sixth graders.

"I taught for 10 years," she says, "and it was in my last year of teaching a sixth grade classroom that I learned the power of storytelling to inspire kids to write. I had them tell their story out loud, edit it out loud, and revise it out loud — and that process helped them lose their fear of writing." That class inspired Strauss to quit teaching in 1993, and launch her business, Story Be Told, that same year.
"I'm so grateful I can make a living doing this," she says.

Strauss, while in many ways a classic storyteller, sees the art as more valuable than just entertainment; she utilizes it as a learning tool for people and works as a narrative consultant.

"I started as a performing business, running writing workshops," Strauss said. "And I do coach storytellers and public speakers to help them fine-tune their skills of content and delivery. But I also help people use stories to achieve their personal or business goals, or to sell their products."

The human brain, she said, accepts stories better than straightforward marketing. So part of her job is to help companies put together banks of stories they can utilize when discussing deals with clients.

"Most of my storytelling is personal narrative," she says. "I developed my own process called The Turning Points Narrative Process, via which I help people find and tell their own personal stories. It's a series of searching activities that helps people hone a story from their own life and write it."
That's not to say she's not showcasing her own storytelling skills, though.

"Oh, I still perform all the time," she says. "At spoken word events, conferences, luncheons, schools — a whole variety of things."

Places you might have seen her speaking include Here:Say, the storytelling event that takes place at the Workshop Brewing Company in Traverse City, where she performs regularly. She's a featured performer at the Leelanau Outdoor Center and works with additional organizations like Arts for All and the Old Mission Peninsula School. She's offering a class at NMC this fall and winter called "Change Your Story, Transform Your Life."

"I'll guide participants through my Turning Points Process to help them identify pivotal events that have changed the course of their life, change the 'telling' of stories from their past, and create or intend the future story they wish to live," she says.
In her own stories, she speaks of life experience, family, mistakes, heartaches, and overcoming obstacles, all with an aim to inspire and entertain.

"I have close to 500 stories in my repertoire," says Strauss. "So I can put together a program using anything from personal experiences to folk tales. Sometimes I get hired for a specific theme, so I'll research specific stories for that as well, to inspire people. All stories need to be told."
Learn more: storybetold.com (269) 838-8361
Trending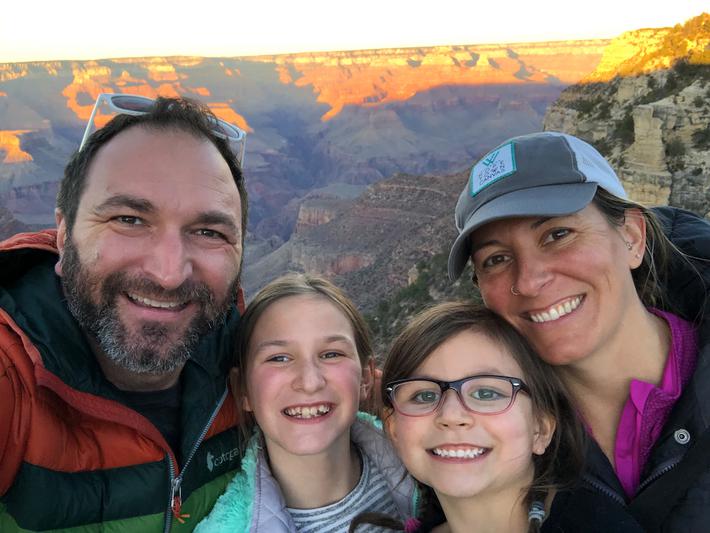 A Nine-month Family Vacation
Long before the pandemic, Joe and Christina Sanok had a plan. A dream, really: They wanted to take off with their kids and...
Read More >>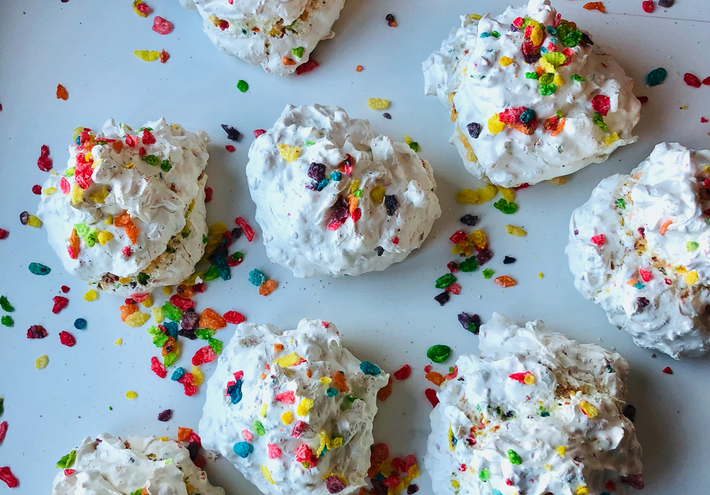 7 Batches Made in Heaven
Let's be honest: Picking the best cookies in northern Michigan is an impossible task. There are so many "right...
Read More >>
Respecting the River
Forever, the Grand Traverse Band of Ottawa and Chippewa Indians (GTB) has regarded the water — and the Boardman/Otta...
Read More >>
Not a Clue
Surely politicians wouldn't be so clueless that they'd lie about COVID-19 deaths or take a vacation during a statewide eme...
Read More >>
↑