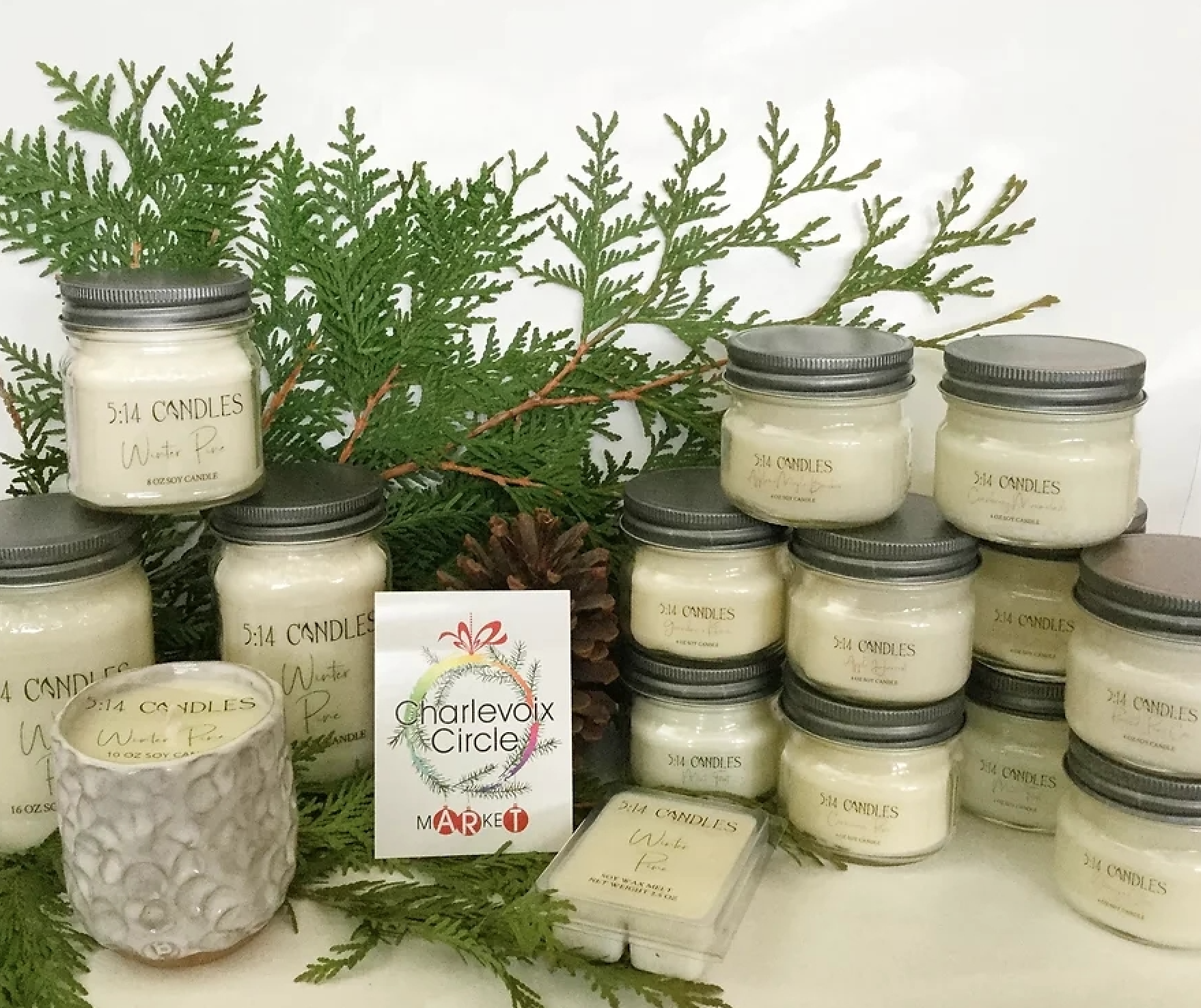 Our Go-to Guide to Up North's Holiday Art & Craft Markets
Personal. Special. Handmade. (But not by you.)
2021 might just be the toughest season ever for holiday shopping.
Lately, that's the general wisdom being shared by retail experts and splattered across the headlines of national media outlets like CNBC and USA Today. The culprit is the supply chain, which is still suffering all sorts of kinks and bottlenecks thanks to COVID-19 and the backlogs and labor shortages the pandemic has triggered globally.

From books to vinyl records to electronics to ugly Christmas sweaters, there are tales of supply chain problems affecting virtually every go-to holiday gift category you could think of. Even Christmas lights are hard to find these days.
The conventional advice so far is simply to get your shopping done sooner rather than later. But what if you decided to skip chasing down hard-to-find (and so, usually more expensive) gifts altogether this year and shop uber-local instead? Great news — northern Michigan's community of artists and artisans has you covered.
Each holiday season, local events calendars fill up with dozens of local craft shows. Hosted by schools, churches, museums, arts organizations, nonprofits, local chambers of commerce, and more, these events provide outlets for local artists and artisans to show off and sell their wares. Usually structured as old-fashioned markets, with each artist manning a booth and selling their crafts directly to shoppers, these shows offer opportunities to find and fall in love with truly one-of-a-kind works of art. From paintings to wood bowls to homemade jewelry to glassware, you never quite know what you'll find at a northern Michigan craft show.
This year's string of craft shows is already off to the races, and if early turnouts are anything to judge by, the state of the supply chain is definitely pushing locals to get creative with their holiday shopping. Case-in-point is the Dennos Museum in Traverse City, which hosted its annual Holiday Artist Market the first weekend of November. According to Nicole Zeiler, who runs both the Dennos gift shop and the art show, the 2021 market was busier than ever before, with a "huge turnout" of nearly 2,000 attendees, as well as "record artist and store sales."
"I know that our visitors expect to find quality handcrafted items that are unique and have a story behind them, because we are an art museum store, and we value those things," Zeiler says of the Dennos holiday market. "I think not only do customers care more now about where their items are made and who made them, but they also care about supporting artists close to home and spending their dollars within the community. I believe this past year and a half has prompted many people to seek out gifts that are a bit more expressive, personal, and special, and that's what artists offer. From conversations I've had with artists here in the museum store, I think many are feeling that support from this community."
In anticipation of the holiday season, here's a rundown of just some of the local craft shows that are on the calendar for the upcoming weeks. (Want more makers' markets? We'll continue to list coming shows in the Events section of future Northern Express issues and, as always, in our online Calendar.)
Jordan River Arts Center Holiday Gift Market, East Jordan
The show: The Jordan River Arts Center exists to support the artistic endeavors of local artists in and around the East Jordan area. The Center's annual holiday gift market provides opportunities for those local artists to present and sell their goods to local shoppers, be they paintings or handmade ceramics.

Time and place: This year's holiday gift market is already open and will run until Dec. 19, at Jordan River Arts Center, which can be found at 301 Main St. in East Jordan. The Center usually hosts an off-site holiday art fair at East Jordan High School, but that event has been canceled this year.
More info: here.


Charlevoix Circle mARkeT, Charlevoix (pictured)
The show: Hosted annually by the Charlevoix Circle of Arts, the Charlevoix Circle mARkeT runs from mid-November to the end of December, giving interested parties plenty of time to shop for handmade gifts "from dozens of local crafters, makers, artists, jewelers, and more." The majority of the proceeds go directly to the artists, though Charlevoix Circle of Arts will take a small commission to cover the market's operational costs.
Time and place: The market kicks off on the evening of Friday, Nov. 19, with an opening reception featuring complimentary food, drinks, and entertainment running from 5pm to 7pm. Thereafter, the market will operate until Dec. 30 at the Circle of Arts building in downtown Charlevoix, 109 Clinton St. Hours are 11am–4pm Monday through Friday and 11am–3pm Saturday.
More info: Here.


Traverse City West Senior High Art & Craft Show, Traverse City
The show: Stop by Traverse City's West Senior High for the 12th annual incarnation of the school's annual holiday arts and crafts show, with more than 50 vendors "selling goods in paper, knit, woodwork, food, jewelry, and more."
Time and place: Saturday, Nov.20 from 10am-4pm, at Traverse City West Senior High, 5376 N Long Lake Rd.
More info: Those interested in learning more can contact TCAPS teacher Denise Ivester, at ivesterde@tcaps.net.

Evergreen Resort Fall Craft Show & Boutique, Cadillac
The show: For its annual autumn craft show, Evergreen Resort morphs four full rooms into a thriving bazaar of local artists and craftspeople — with food specials from the resort's on-site restaurant, Curly's Bar & Grill, available all day to keep attendees from dropping while they shop.
Time and Place: Saturday, Nov. 20, from 10am to 4pm, at Evergreen Resort in Cadillac, 7880 Mackinaw Trail.
More info: Here.

Santa's Workshop Craft & Vendor Expo, Gaylord
The show: Local vendors, photos with Santa, Christmas songs and stories, Toys for Tots donations, and a Kids Workshop at the nearby Home Depot where families will be able to make Christmas crafts. These are just a few of the attractions at this huge holiday extravaganza in Gaylord. Plus, the first 50 people through the door will even get a goodie bag packed with coupons, samples, and more.

Time and place: Saturday, Nov. 20, from 11am to 4pm, at The Ellison Place in Gaylord, located at 150 Dale Dr.
More info: Here.
Brother Dan's Handmade Holiday Craft Show, Petoskey
The show: Christmas shopping for a good cause? That's the name of the game at the annual Homemade Holiday Craft Show, hosted by Emmet County Parks and Recreation. All admission and concession proceeds from the event go toward the Brother Dan's Food Pantry, to help feed local families in need throughout the Petoskey area. Admission is $2 per person or one nonperishable food item.
Time and Place: Saturday, Nov. 20, from 9am to 4pm. The event will be held in the Community Building at the Emmet County Fairgrounds, located at 1129 Charlevoix Ave. in Petoskey.
More info: Those interested in being vendors at the show, or who have any other questions about the event, can call the Emmet County Fairgrounds at (231) 348-5479.

Indian River Christmas Craft Show, Indian River
The show: Hosted by the Indian River Chamber of Commerce, this northern Michigan holiday staple — marking its 40th year in 2021 — typically draws 150 crafters from throughout northern Michigan to display their wares.
Time and place: Friday, Nov. 26, from 9am to 3pm at Inland Lakes High School, located at 4363 S Straits Hwy. in Indian River.
More info: Those interested in learning more can find details at irchamber.com/christmas-craft-show.

McBain PTO Holiday Craft Market
The show: Each year, the McBain PTO — the parent-teacher organization for the McBain Rural Agricultural School — hosts one of the biggest holiday craft shows in northern Michigan as a fundraiser. The event presents more than 170 booths of hand-crafted holiday décor and other items, spanning three gymnasiums at the school.
Time and place: Saturday, Nov. 27, from 9am to 3pm at McBain Rural Agricultural School, 107 E Maple St. in McBain.
More info: The latest news about this event can be found on the official McBain PTO Facebook page, at www.facebook.com/McBainPTO.

Crooked Tree Arts Center's Merry Marketplace, Traverse City
The show: Crooked Tree Arts Center in Traverse City is debuting an ambitious new format for its Merry Marketplace event this year, spanning three full weekends of events. Each weekend will spotlight a different group of 20 or so artists or artisans. In addition to being able to buy handcrafted goods, attendees will have the option to meet the artists, observe artist demonstrations, and even participate in hands-on art workshops.
Time and place: This year's Merry Marketplace will consist of three consecutive Thursday-through-Saturday weekends, with different artists and events slated for the Dec. 2–4, Dec. 9–11, and Dec. 16–18 sessions. Hours are 4pm–8pm on Thursdays, 10am–2pm on Fridays, and 10am–3pm on Saturdays. Events will take place at Crooked Tree Arts Center's Traverse City gallery location, at 322 Sixth St. Note that some workshop events are available as online or virtual offerings.
More info: For more details — including calendars and registration links for workshop events — go to www.crookedtree.org/event/ctac-traverse-city/merry-marketplace.

Arts for All of Northern Michigan's Have a Heart Art Mart, Traverse City
The show: Arts for All of Northern Michigan — a nonprofit that offers "accessibility to arts education for children/adults with disabilities" in the five-county region of Grand Traverse, Leelanau, Benzie, Kalkaska, Antrim — will host the Have a Heart Art Mart as a holiday fundraising event. The fair will feature over 25 artisan vendors, all of whom will donate 50 percent or more of their revenue to support the Arts for All of Northern Michigan mission. The Real Estate One Charitable Foundation will match 50 percent of the total funds raised during the event.
Time and Place: Friday, Dec. 3 through Sunday, Dec. 5, at the Arts for All of Northern Michigan Art Studio, located at 1129 Woodmere Ave., Suite A. Hours are 12pm–8pm on Friday, 11am–5pm on Saturday, and 12–4pm on Sunday.
More info: You can learn more about the Have a Heart Art Mart at www.artsforallnmi.org/events.

Lake Ann Elementary Holiday Craft Show, Interlochen
The show: Shop local handmade goods and enjoy concessions offered by the Lake Ann Elementary PTA.
Time and Place: Saturday, Dec. 4 from 10am to 3pm at Lake Ann Elementary School, 19375 Bronson Lake Rd. in Interlochen.
More info: More details — including a vendor application — can be found on the Lake Ann Elementary Holiday Craft Show's Facebook page, at www.facebook.com/events/542154287017042.

The Christmas Shop, Gaylord
The show: Hosted by Northern Michigan Events, this annual craft show features over 100 vendors — with wares ranging from beads to candles to locally-made natural pet treats — as well as the X-factor: an on-site mimosa bar so you can "shop and sip." Admission is $1, with proceeds going to local charities.
Time and place: Saturday, Dec. 5 at The Ellison Place in Gaylord, located at 150 Dale Drive.
More info: For a full list of vendors, visit www.nmievents.com.

Holiday MRKT Share, Downtown Traverse City
The show: The Warehouse MRKT in downtown Traverse City invites customers to "come sip coffee and shop" at its annual Holiday MRKT Share event, which will feature a variety of handmade goods from local artisans.
Time and Place: Saturday, Dec. 18 from 10am to 3pm at the Warehouse MRKT in downtown Traverse City's Warehouse District, located at 144 Hall St.
More info: Vendors interested in being a part of this year's MRKT Share can get the process started by sending photos and descriptions of their wares to merifalconer@gmail.com. More details can be found on the Warehouse MRKT website, at www.warehousemrkt.com.
Trending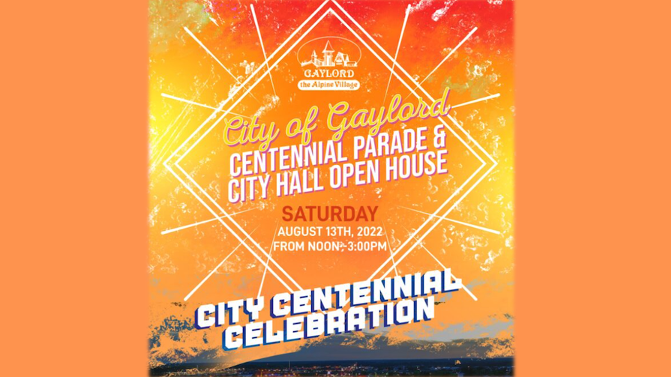 Centennial Celebration in Gaylord
The City of Gaylord is celebrating 100 years this weekend with a parade and City Hall open house. This celebration, just s...
Read More >>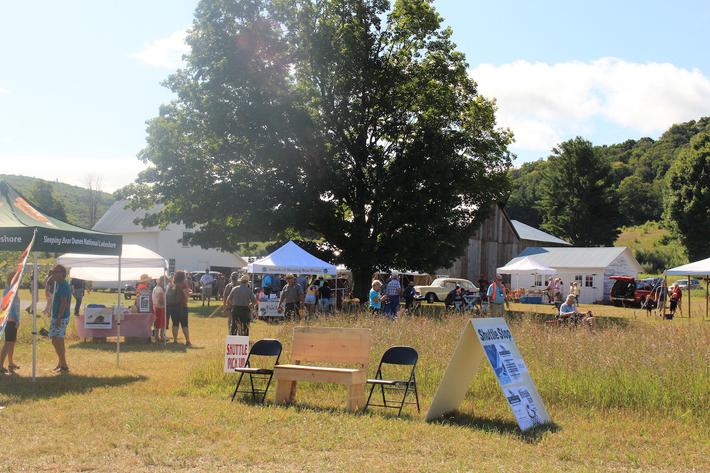 Life in the 1800s Comes Alive at Port Oneida Fair
Head to the Port Oneida Fair in the Rural Historic District of Sleeping Bear Dunes National Lakeshore to experience life a...
Read More >>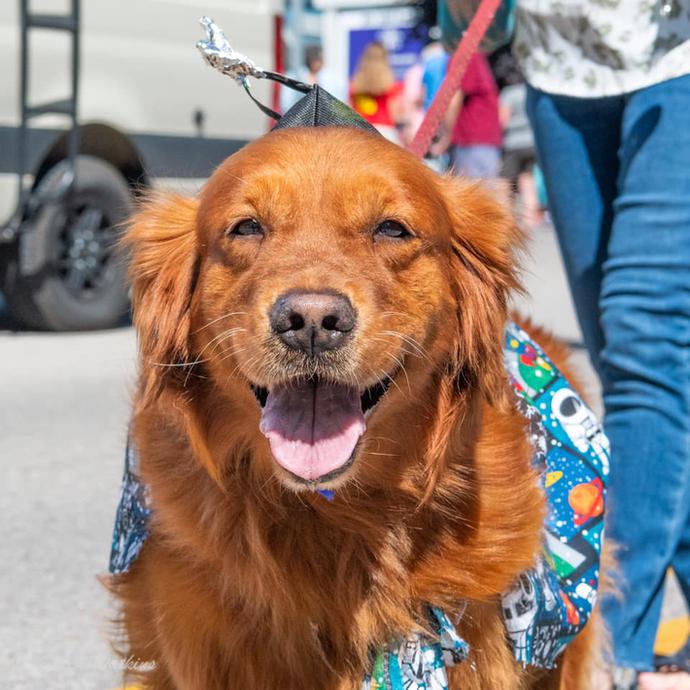 A Dog and Human Show: The Northport Dog Parade
We have three words for you: Northport Dog Parade. (If you really need more information than that, we suppose you can read...
Read More >>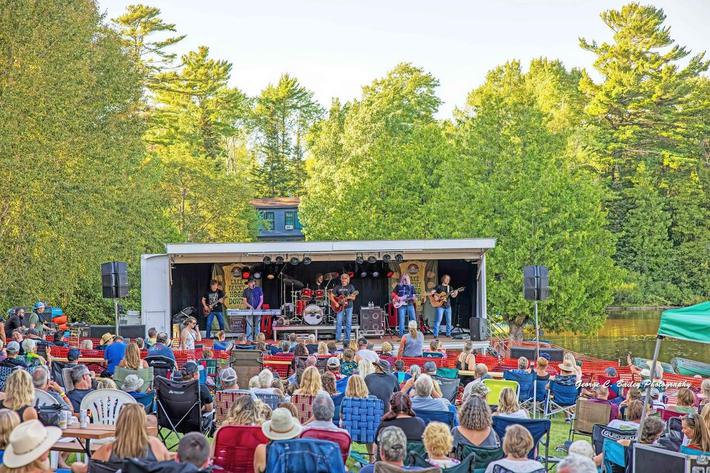 Following the Music
We wish we had infinite room in our Dates and Nitelife sections to alert you to every live music show in northern Michigan...
Read More >>